FREMONT STREET EXPERIENCE TO HOST ANNUAL ST. PATRICK'S DAY SHAMROCK BASH, MARCH 16-20
The unforgettable five-day celebration will feature an incredible 187 hours of free, live entertainment
(Credit Fremont Street Experience)
Everyone is Irish on Fremont Street this St. Patrick's Day. The vibrant and energetic entertainment district located in the heart of downtown Las Vegas will welcome back its annual St. Patrick's Day celebration, the ShamRock Bash, March 16-20. The five-day celebration offers an unforgettable experience with live entertainment, events, drink specials, and all-around electric atmosphere.
Fremont Street Experience will celebrate in true Irish style with an incredible 187 hours of free, live entertainment, featuring authentic Irish bands, The Arcana Kings, Celtic Rockers, Whiskey Galore, Finnegan's Wake and more. Additional entertainment will include the Firefighters Parade & Challenge, Celtic dancers and more.
For more information regarding all the ShamRock fun or Fremont Street Experience, please visit www.vegasexperience.com.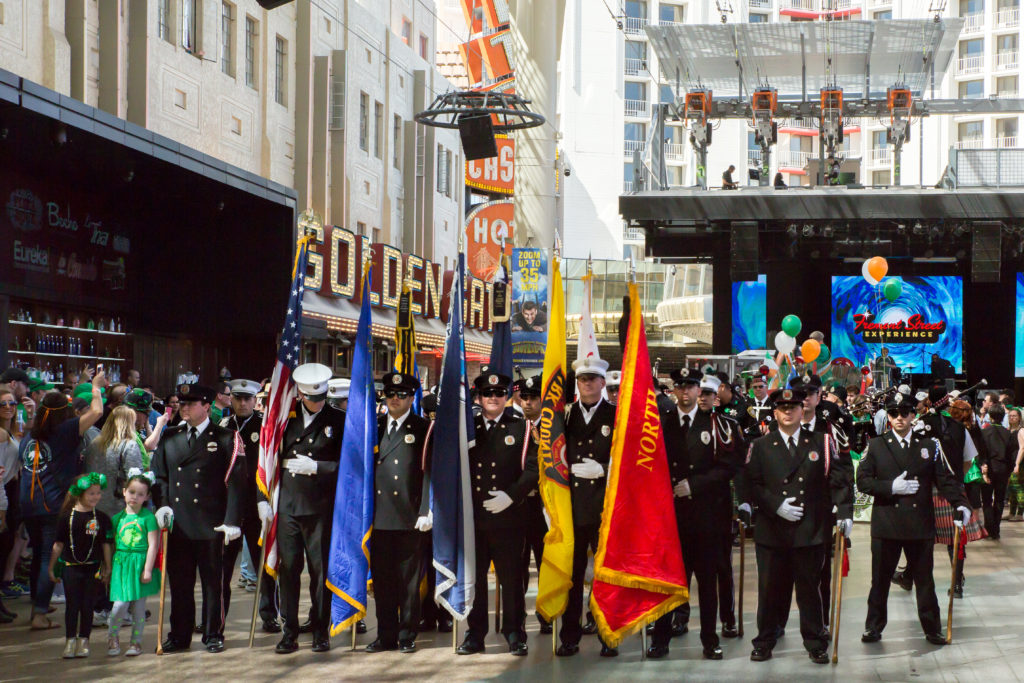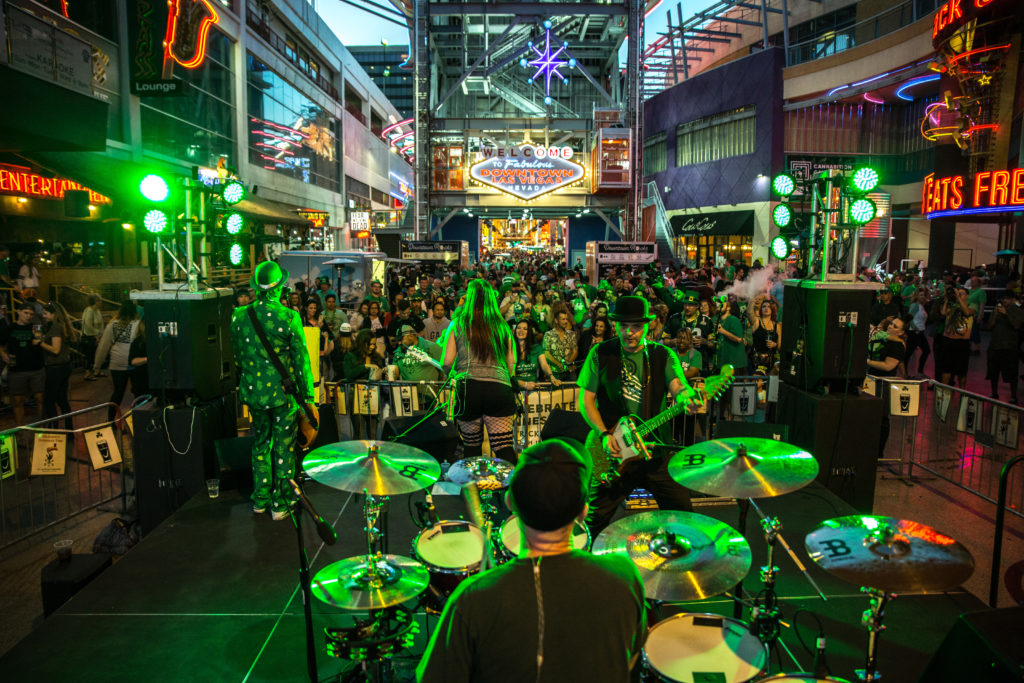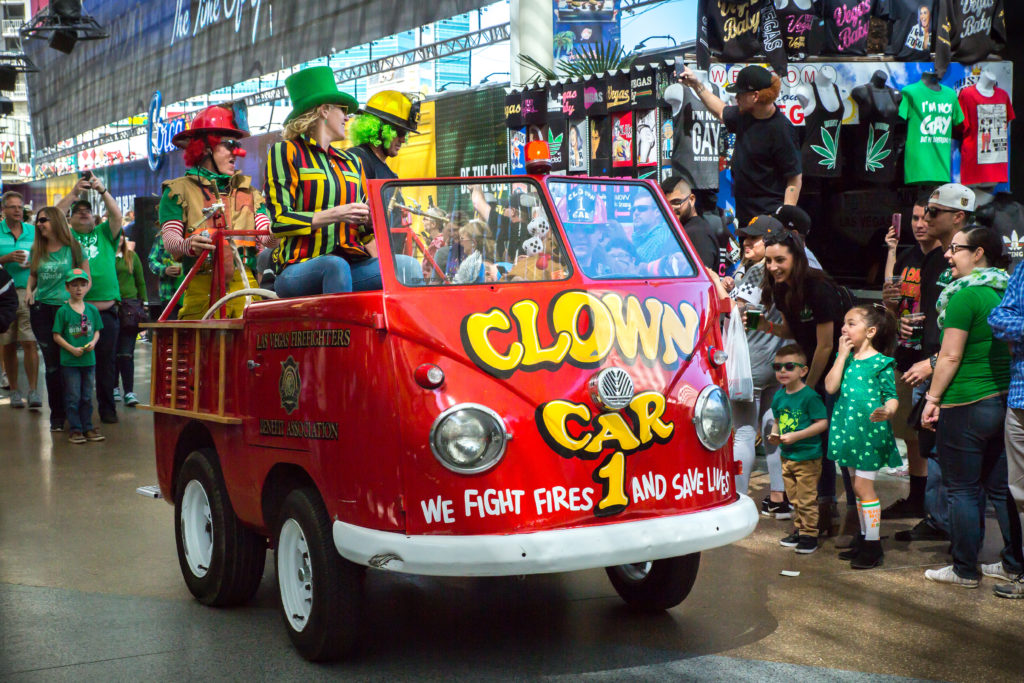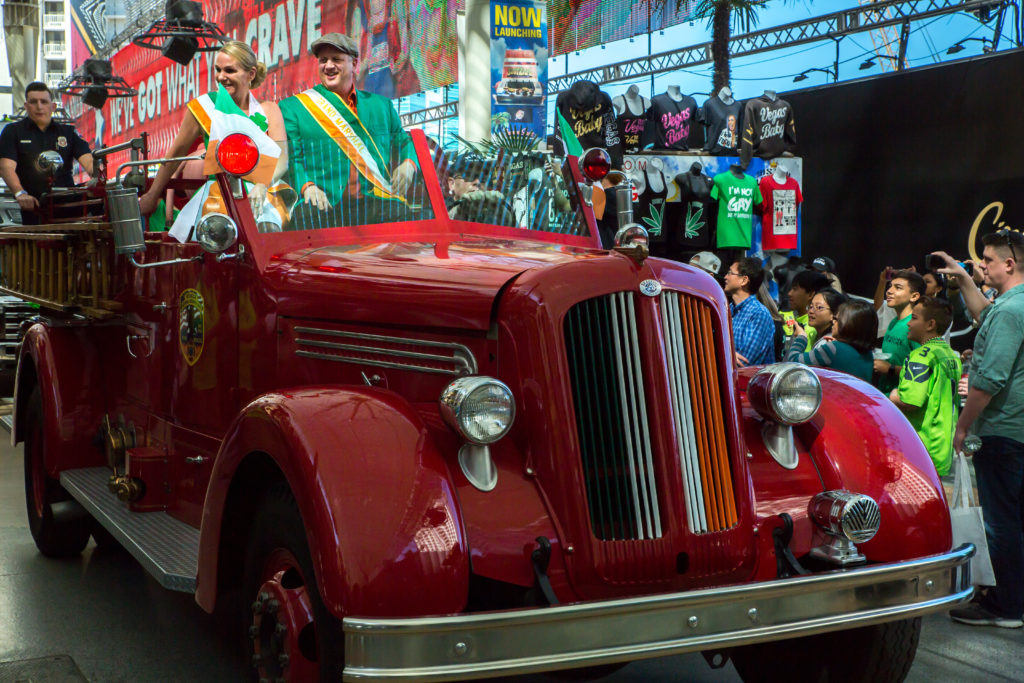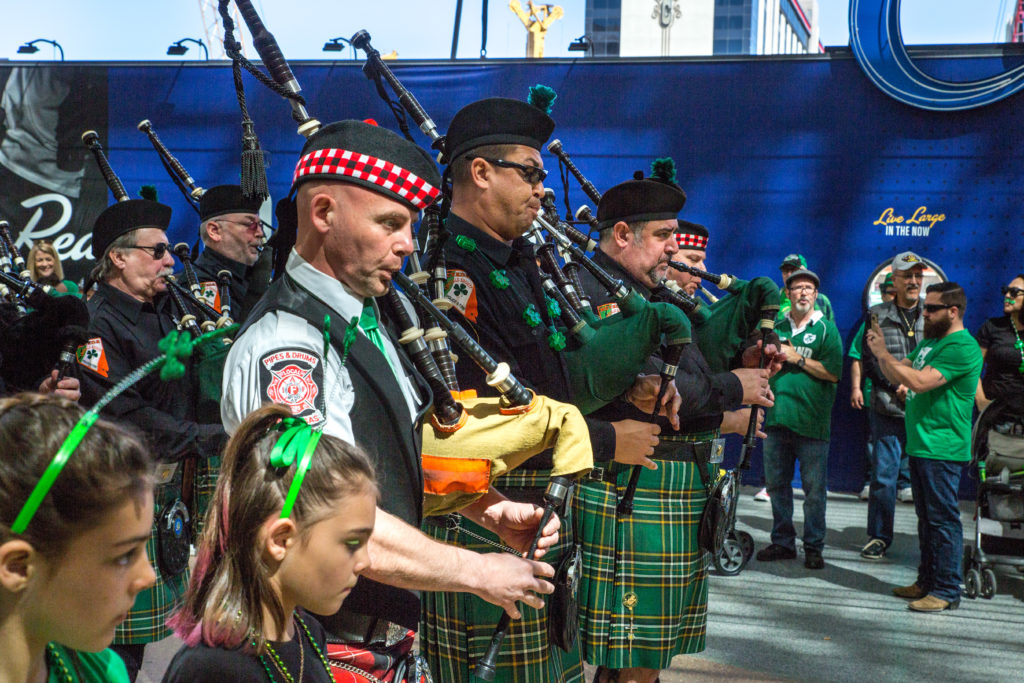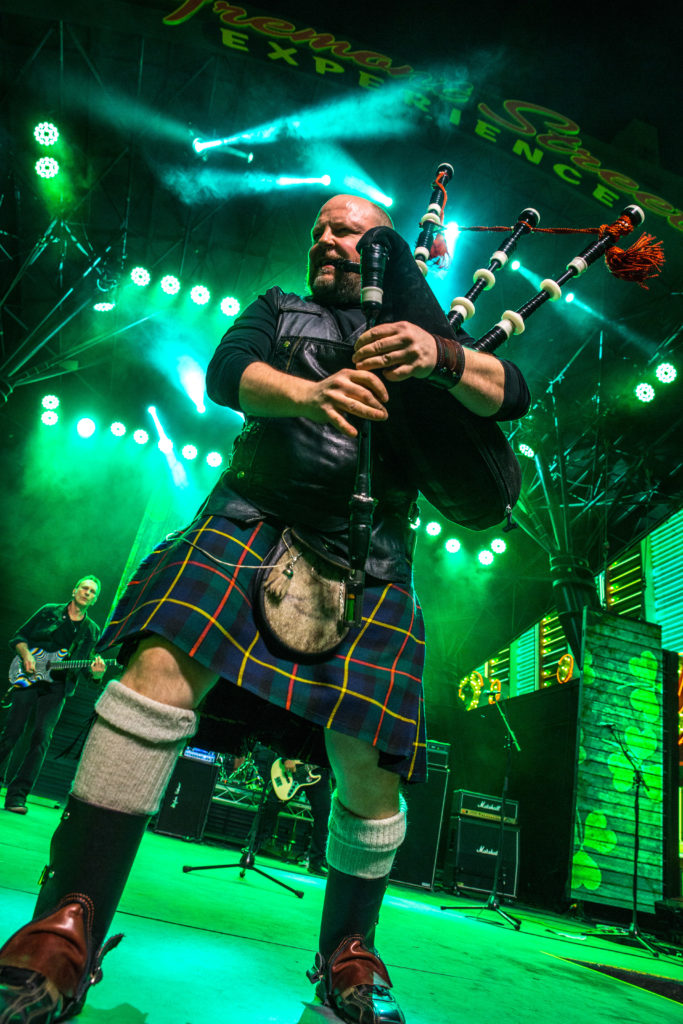 About Fremont Street Experience
Fremont Street Experience, a six-block entertainment district located in historic downtown Las Vegas, is an open-air promenade of gaming, dining, entertainment, and shopping. Fremont Street Experience offers free live entertainment on three stages 365 days per year and features Viva Vision, the world's largest single video screen – 1,500 feet long, 90 feet wide and suspended 90 feet above the urban pedestrian mall. In partnership with the City of Las Vegas and the Las Vegas Conventions and Visitors Authority, the $32 million renovation to the iconic Viva Vision screen illuminates downtown Las Vegas with 16,433,152 pixels and 5,000 Nits, making it seven-times brighter than the existing canopy with four-times the resolution allowing the screen to be seen 24 hours a day for the first time in its existence. The one-of-a-kind venue is also home to SlotZilla, a unique zipline attraction featuring an 850-foot Zipline and 1,750-foot Zoomline, taking riders from a 12-story slot-machine-themed platform to fly under the iconic Viva Vision canopy. With direct pedestrian access to eight of Fremont Street's world-renowned casino hotels, more than 70 restaurants and specialty retail kiosks, Fremont Street Experience attracts more than 24 million annual visitors. For more information about Fremont Street Experience, please visit www.vegasexperience.com.
"Like" Fremont Street Experience on Facebook: facebook.com/FSE89101
"Follow" Fremont Street Experience (@FSELV) on Twitter: twitter.com/FSELV
"Follow" Fremont Street Experience (@FremontStreet) on Instagram: Instagram.com/fremontstreet
Summary
Article Name
FREMONT STREET EXPERIENCE TO HOST ANNUAL ST. PATRICK'S DAY SHAMROCK BASH, MARCH 16-20
Description
FREMONT STREET EXPERIENCE TO HOST ANNUAL ST. PATRICK'S DAY SHAMROCK BASH, MARCH 16-20