Happy Hippie Harvest Run Names Chet Buchanan
Honorary Race Starter
$15,000 Donated to Local Charities Promoting Free After-School Tutoring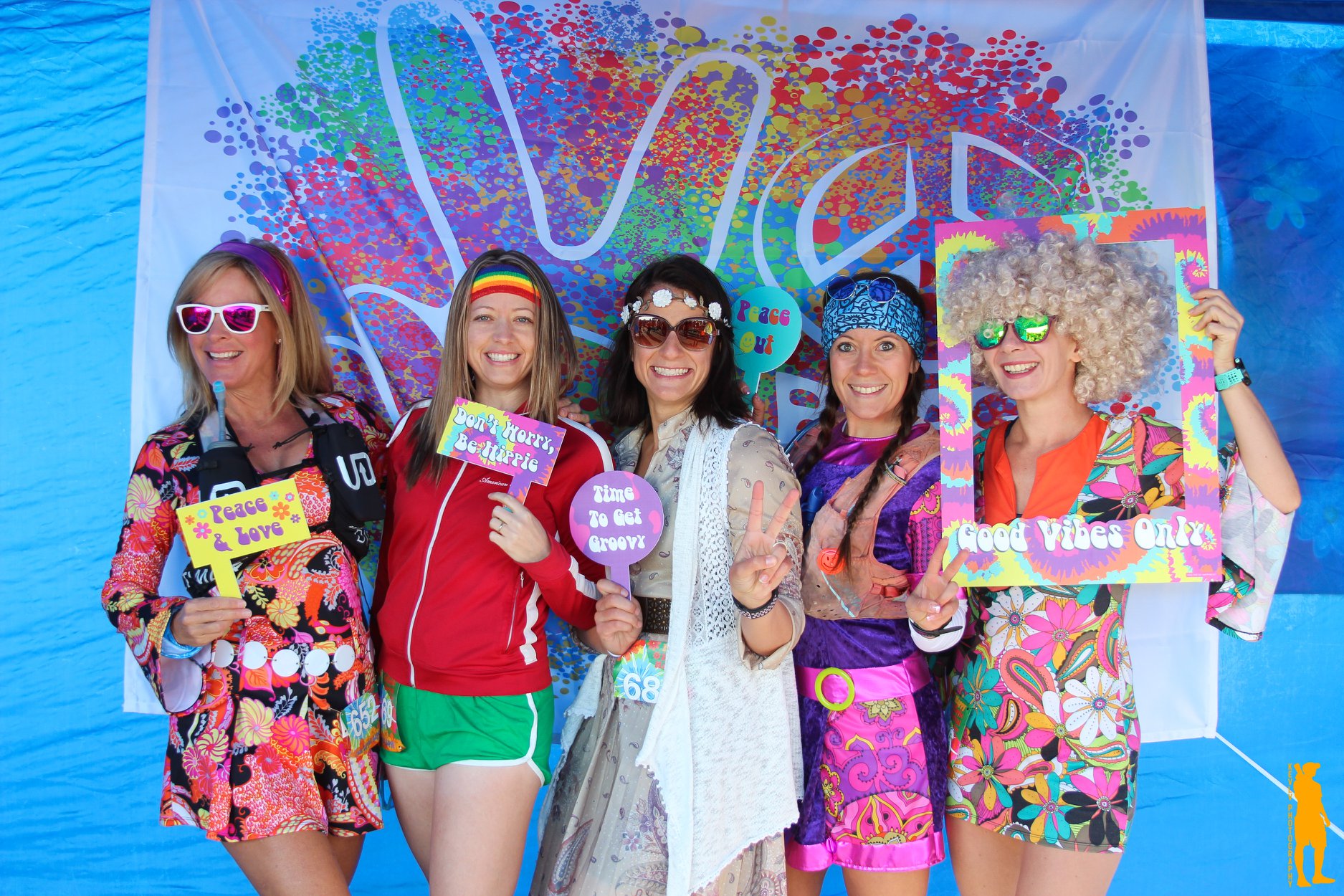 Beyond Limits Running, producer of the Happy Hippie Harvest Run, today announced Chet Buchanan, an iconic "Best of Las Vegas" radio personality, has been named the Honorary Race Starter for the 5th Annual Happy Hippie Harvest Run taking place Saturday, November 4th at the nearly 100-year-old non-profit Gilcrease Orchard in Las Vegas, Nevada. Local Hipsters will enjoy running or walking a 5K or 10K course that meanders throughout the entire picturesque Orchard.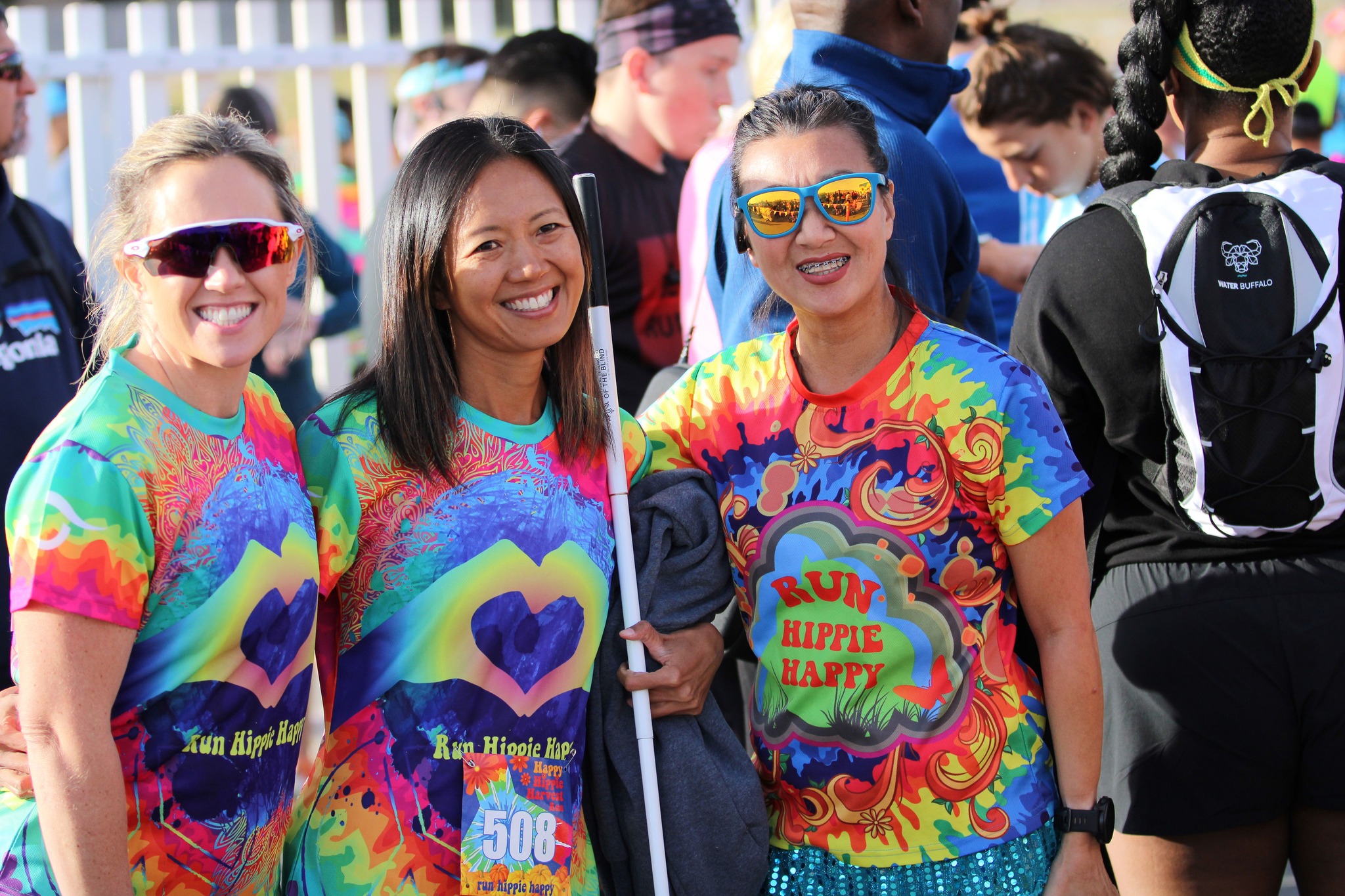 In addition to supporting the Orchard, this year's Run will highlight three additional charities that provide free after-school tutoring, along with other critical youth and family services, throughout the Greater Vegas Valley. In Chet's honor, event organizers are donating $15,000 to these charities to help bolster public awareness for these critical free services. After-School All-Stars Las Vegas, a non-profit providing free comprehensive after-school programs, including free after-school tutoring, at over 30 schools throughout Vegas, will receive $5,000, while Andson, Inc. a non-profit providing free after-school tutoring at 11 Vegas libraries and various school sites, will also receive $5,000. Help of Southern Nevada, the non-profit that handles the herculean task of distributing the massive amount of toys Chet collects every year through his beloved Toy Drive, will also receive $5,000.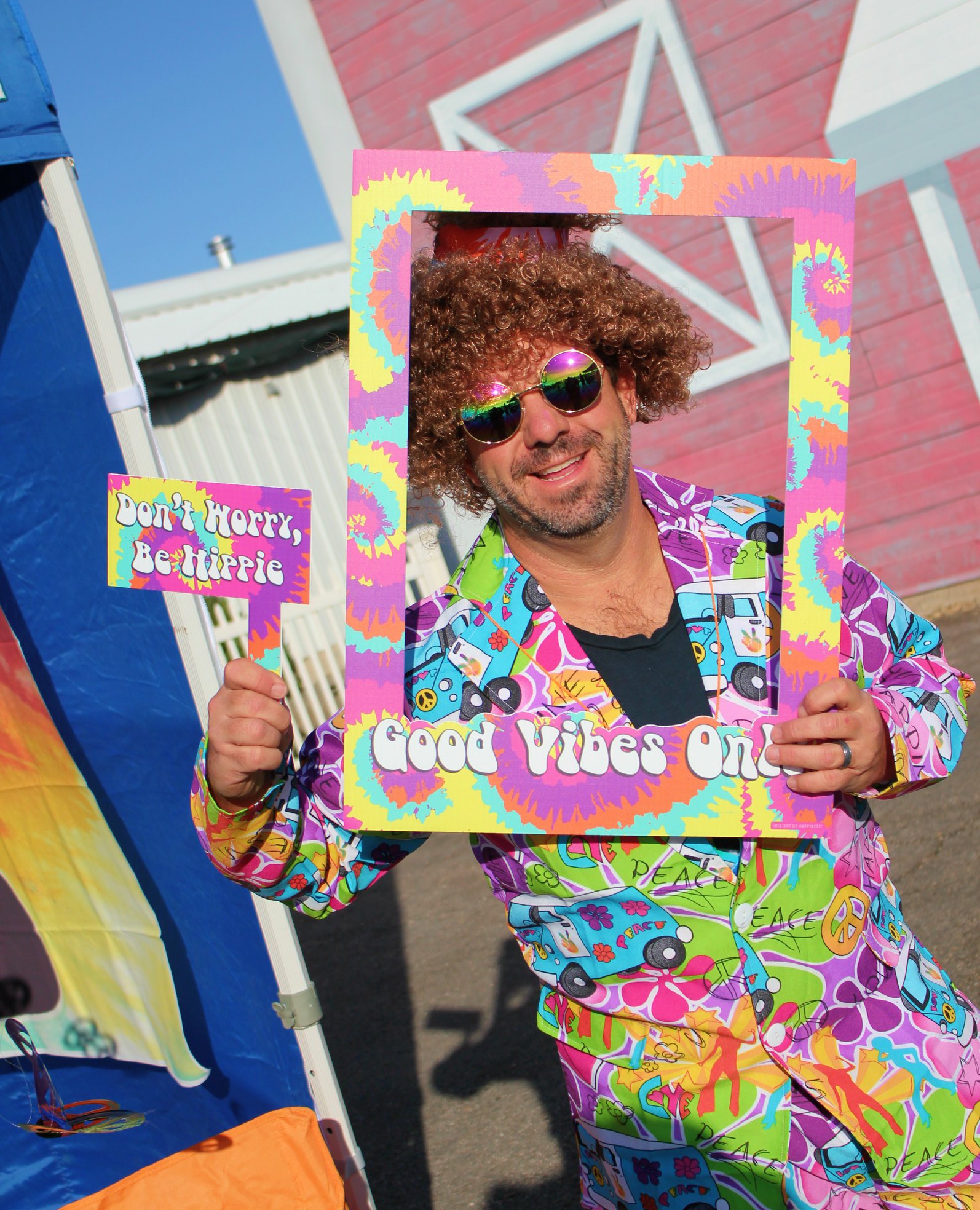 Ken Rubeli, Co-Founder/Owner of Beyond Limits Running stated, "As every Las Vegan knows, Chet has spent the last 23 years running his massive toy drive. Chet's commitment to the youth of Southern Nevada goes way beyond the 12 chilly nights he sleeps atop his scaffold collecting toys for what has become the world's largest single site toy drive. When Chet's not collecting toys, broadcasting on the radio, or acting as the announcer for several pro and college sports teams, you will often find Chet quietly spending his limited free-time attending local non-profit events, often acting as emcee or auctioneer for kids' charities. I've been blessed to call Chet a friend for a very longtime and on behalf of the folks of Southern Nevada, my family and I wanted to simple thank Chet by financially supporting several local non-profits associated with providing free after-school tutoring, and to do so in his honor. Growing up dyslexic in the 1970's, I struggled immensely learning to read and only started reading in the 4th grade thanks to months of extensive after-school tutoring. As a byproduct of honoring our buddy Chet, we're hopeful more parents will learn about free after-school tutoring and a few struggling kids will learn to read efficiently".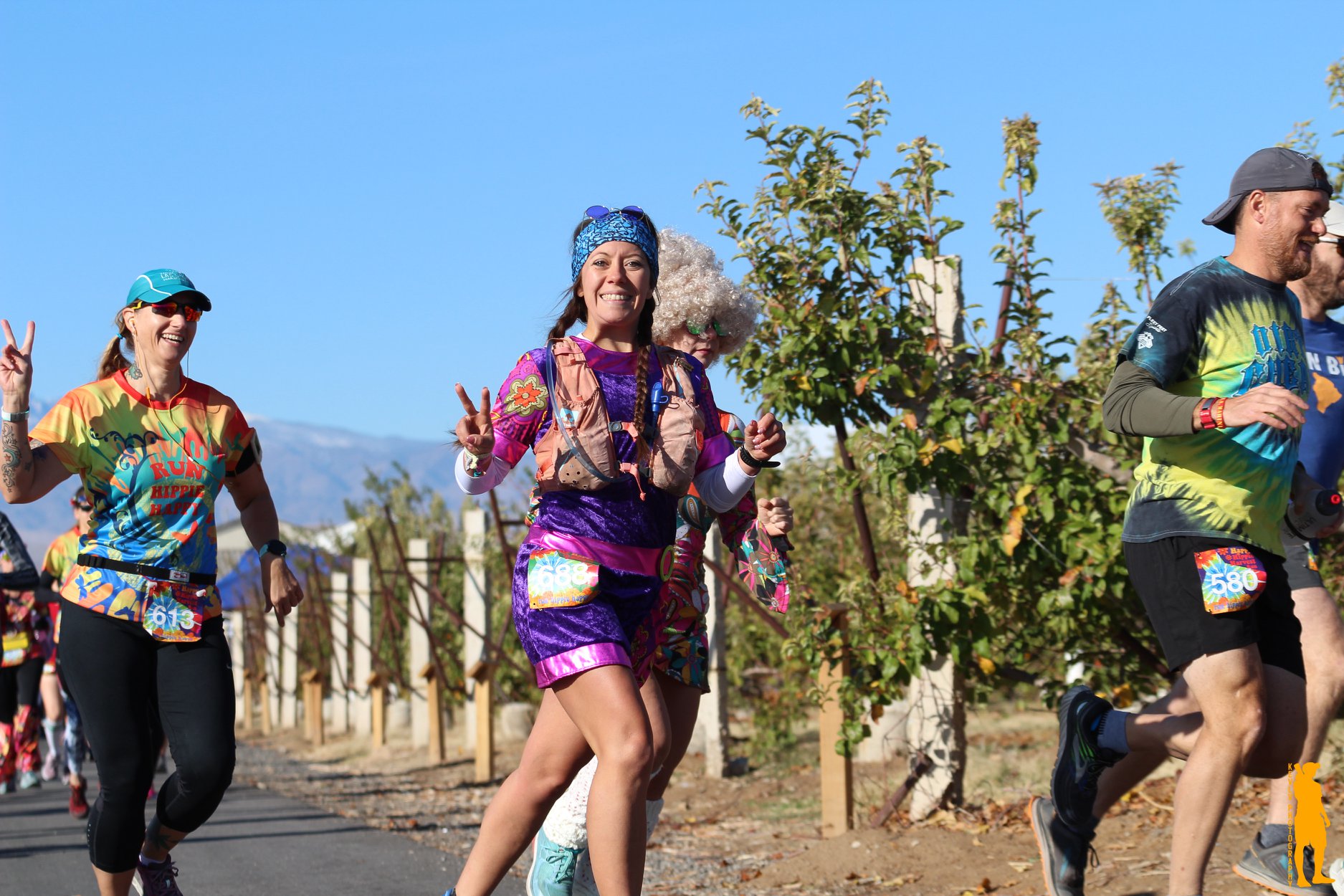 Chet Buchanan commented, "I'm completely surprised and blown away to be honored by my friends Stephanie and Ken. As Ken said, we've known each other for a long time, and I think that makes this even more special. I hope to be involved with Beyond Limits Running and The Happy Hippie Harvest Run, and do whatever I can to assist them in their incredible efforts for many years to come. Does this mean I actually have to start running?"
About Beyond Limits Running:
Co-founded 12 years ago by Stephanie Rubeli, a double organ transplant recipient and her husband, Ken Rubeli, Beyond Limits Running ("BLR") was formed to help runners of all abilities run way past their perceived limits by competing in running events. Ken is a former casino executive and retired CEO of Boys & Girls Clubs of Southern Nevada. Currently, he serves as board president of Las Vegas-based Andson, Inc. Stephanie is a co-founder and board president of Phoenix-based Mindful Youth Foundation. Known for its over-the-top festive events, BLR produces the Beyond Limits Ultra Race, the Happy Hippie Harvest Run and the Bee-utiful Sunflower Run. BLR recently sold its nationally recognized Jackpot Ultra Running Festival to Aravaipa Running. Learn more at www.BeyondLimitsRunning.com.
About Chet Buchanan
Chet Buchanan is the host and creator of 98.5 KLUC's long running "Chet Buchanan Show." Many know him from his work hosting innumerable charity, corporate, and civic events. The two-time Emmy Award winner is also highly regarded as the Public Address Announcer for the NHL's Seattle Kraken, The WNBA World Champion Las Vegas Aces, USA Basketball, as the "Voice of NASCAR" for Las Vegas Motor Speedway, Events and Gameday Host for the Las Vegas Bowl and for serving for almost two decades as UNLV Basketball and Football Gameday Host. He may be best known for his annual Toy Drive where he lives and broadcasts on radio, television and online on top of a 30-foot scaffold for 12 days straight every holiday season, for a total of over eight months of his life! The 2022 Toy Drive amassed astounding totals yet again as another record setting 42 53-foot semi-trailers were filled, 8814 bicycles were collected, along with a record smashing $744,629 in cash and gift card donations, bringing the 24-year total of toys, bikes, and gift cards and cash collected to an estimated value of over 50 million dollars. The City of Las Vegas has twice declared a "Chet Buchanan Day." He has also received numerous State of Nevada and Clark County commendations and recognitions, been named "Best of The City" by Vegas Seven, "Best of Las Vegas" by the Review-Journal, and received the Silver State Humanitarian Award.
Summary
Article Name
HAPPY HIPPIE HARVEST RUN, 11.4, AT GILCREASE ORCHARD TO DONATE $15,000 FOR FREE AFTER SCHOOL TUTORING
Description
HAPPY HIPPIE HARVEST RUN, 11.4, AT GILCREASE ORCHARD TO DONATE $15,000 FOR FREE AFTER SCHOOL TUTORING