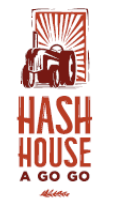 Hash House A Go Go Celebrates the Ho Ho Holiday season
with Brunch Specials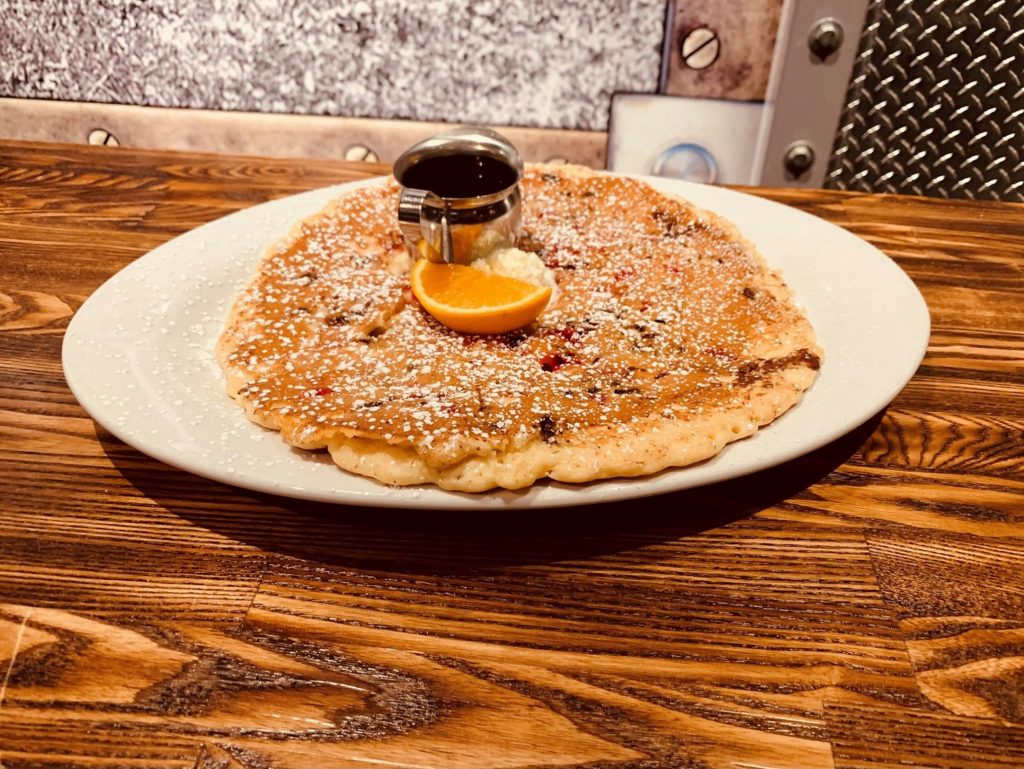 WHO:  The magic kitchen elves have been hard at work at Hash House A Go Go stirring up holiday-inspired specials to complement their menu of twisted farm favorites.
WHAT: The restaurants will feature seasonal takes on traditional brunch favorites including:
Peppermint Bark Pancake – a traditional HH buttermilk pancake mixed with crushed candy canes and milk chocolate chips, topped with whipped cream.
Cream Cheese Stuffed French Toast – cream cheese sandwiched between two pieces of milk bread and dipped in banana cream batter, griddled to perfection, and topped with a lemon curd sauce.
Pot Roast Hash – slow cooked Pot Roast with mushrooms, onions, and a rich brown gravy, served on a bed of crispy potatoes, choice of eggs, and a buttermilk biscuit.
WHEN: Specials are offered Friday, December 24; Saturday, December 25; Friday, December 31, and Saturday, January 1
WHERE: Hash House A Go Go
Inside the LINQ Hotel & Casino, 3535 Las Vegas Blvd. So. – open Dec. 24 & 25 7:30 a.m. – 4 p.m.; Dec. 31 7:30 a.m. – 11 p.m. and Jan. 1 8 a.m. – 10 p.m.
Inside the Plaza Hotel and Casino, 1 South Main St. – open 7 a.m. – 9 p.m.
6800 W. Sahara Ave. – open 8 a.m. – 4 p.m.
10810 W. Charleston Blvd. – open 8 a.m. – 4 p.m.
555 N. Stephanie Street in Henderson – open 8 a.m. – 2 p.m. Dec. 24 & Dec. 31; 8 a.m. – 4 p.m. Dec. 25 & Jan. 1
About Hash House A Go Go
Hash House A Go Go brings farm-fresh food with a funky, modern twist to the locals and visitors of Las Vegas. The well-known restaurant is famous for its unusual décor and enormous portions. The restaurant has garnered dozens of local and national "Best Of" accolades, including, most recently, "Best Local Brunch of All Time" in Las Vegas Weekly's "Best of All Time" Awards in 2020; "Best Waffles" in the Las Vegas Review-Journal's 2019 "Best of Las Vegas" poll, and has been featured on the Food Network, "Martha Stewart," "Dr. Phil" and the popular Travel Channel program, "Man v. Food." Reservations are encouraged and walk-ins will be accommodated on a first come, first served basis. For reservations or inquiries, please call the West Sahara location at (702) 804-4646, the LINQ Resort & Casino location at (702) 254-4646, the Summerlin location at (702) 718-4646, the Plaza Hotel and Casino location at (702) 384-4646, or the Henderson location at (702) 898-4646; or visit hashhouseagogo.com.
Summary
Article Name
Hash House A Go Go celebrates the Ho Ho Holiday Season with Brunch Specials
Description
Hash House A Go Go celebrates the Ho Ho Holiday Season with Brunch Specials