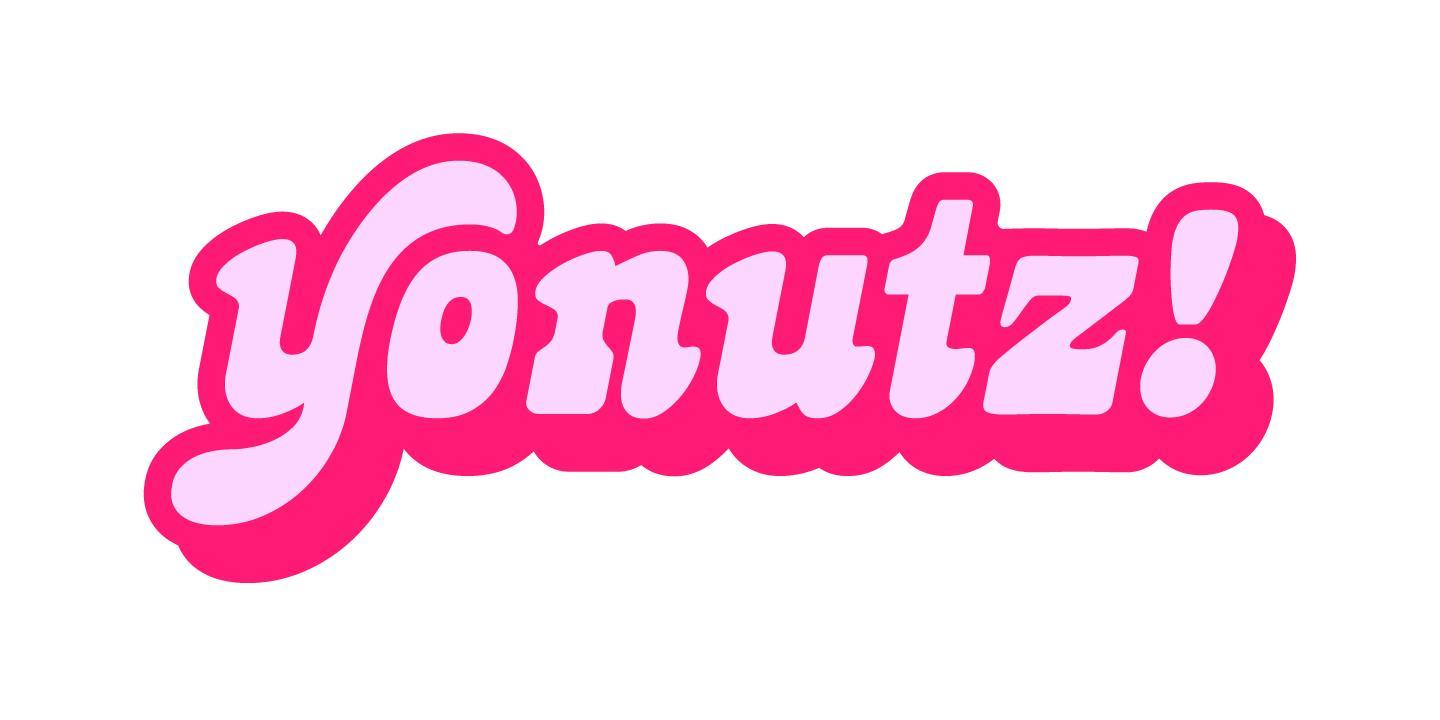 Here's the Scoop: Yonutz Unveils Fantastical Delights this National Ice Cream Day
Creators of the award-winning SMASHED™ Donut, Yonutz to smash the ordinary with the debut of
all-new ice cream menu and complimentary offerings available nationwide on July 16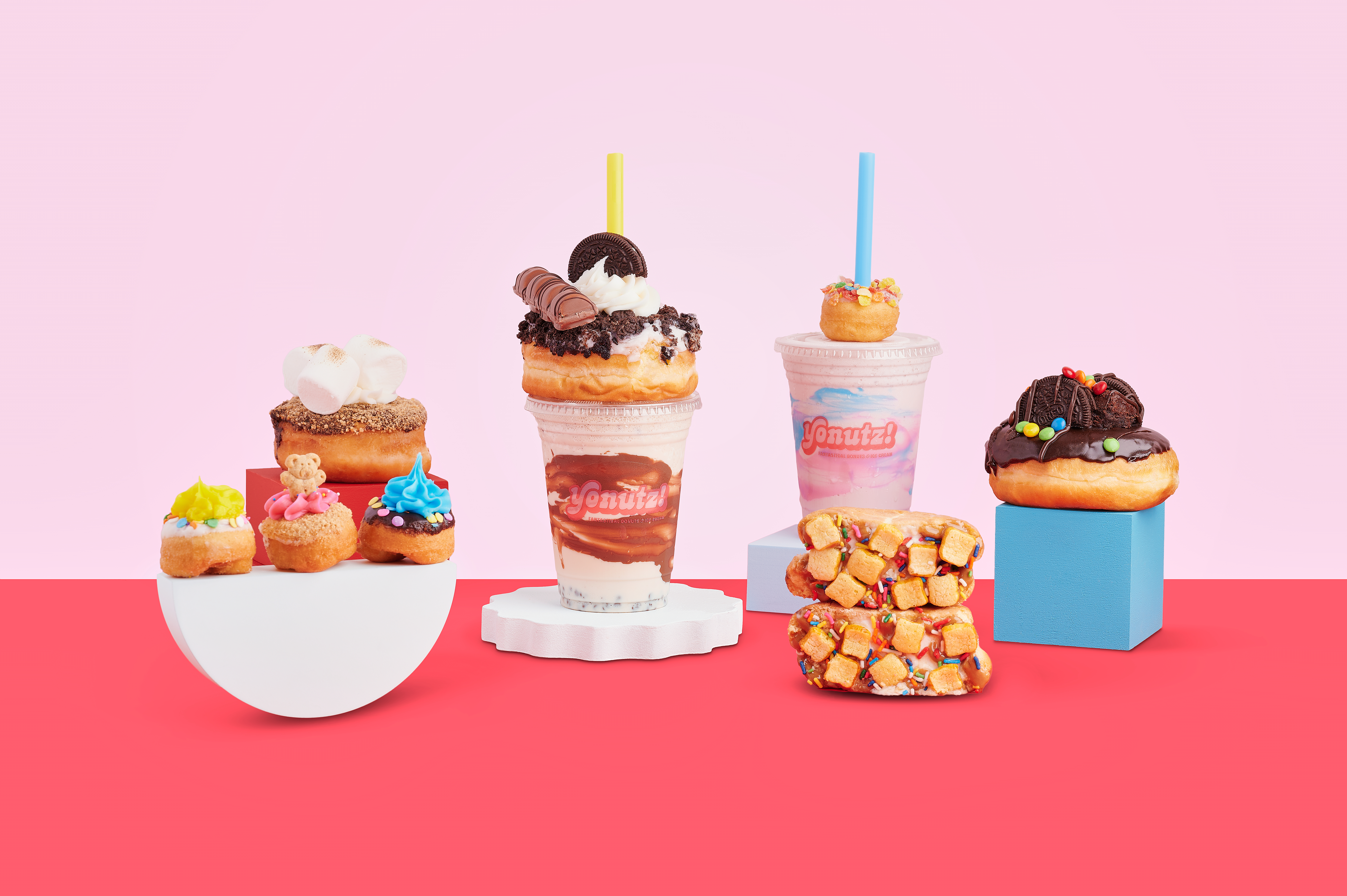 Yonutz, the celebrated and social media-famous donut and ice cream concept, creator of the famed Yonutz SMASHED™Donut, and three-time winner of Dessert Wars, will celebrate National Ice Cream Day with the launch of its Yonutz SMASHED™ Ice Cream and Create Yo! Own menu on Sunday, July 16. To mark the occasion, the first 50 customers starting at 2 p.m. will be treated to a complimentary Create Yo! Own SMASHED Ice Cream treat, available at participating stores nationwide.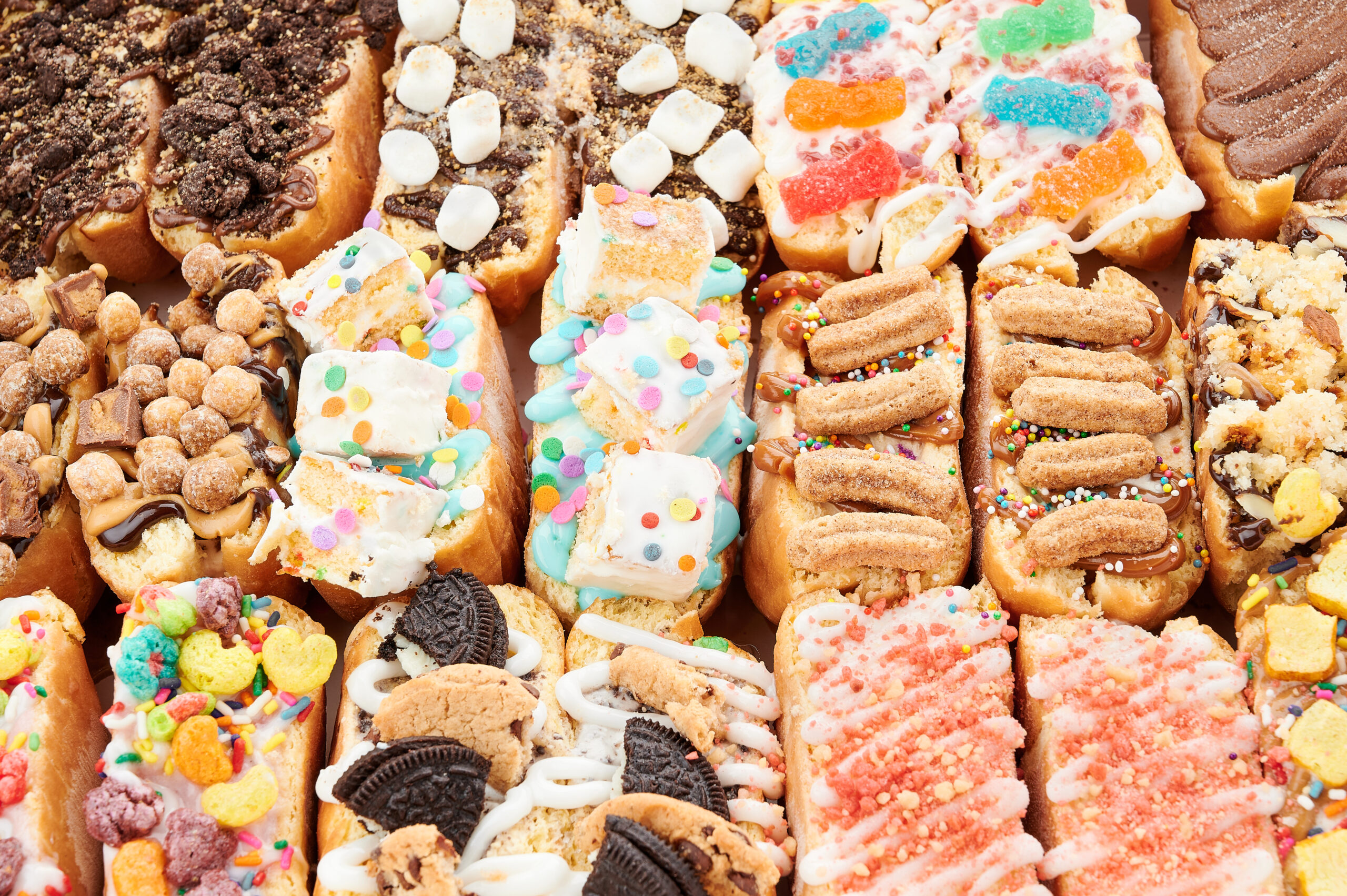 Commencing on National Ice Cream Day, guests are invited to indulge in the all-new SMASHED Ice Cream menu, featuring 12 unique and whimsical creations that transform the classic ice cream experience. Each creation begins with a generous scoop of ice cream, which is then hand-smashed with treats ranging from marshmallows, cookie crumbles and chocolate chips, to syrups, graham crackers and more. Guests can savor SMASHED favorites in ice cream form, such as the Nutella Crunch SMASHED Ice Cream with Nutella®, cookie dough, OREO® and a Nutella mini donut; Birthday Cake SMASHED Ice Cream featuring Little Debbie® cakes, rainbow sprinkles, Golden OREO®, a mini donut of choice and confetti sprinkles; and the YoAngelolo Cookie Dough SMASHED Ice Cream, inspired by TikTok and YouTube celebrity YoAngelolo and featuring cookie dough, cookie crisp, and Chips Ahoy!® cookies, to name a few.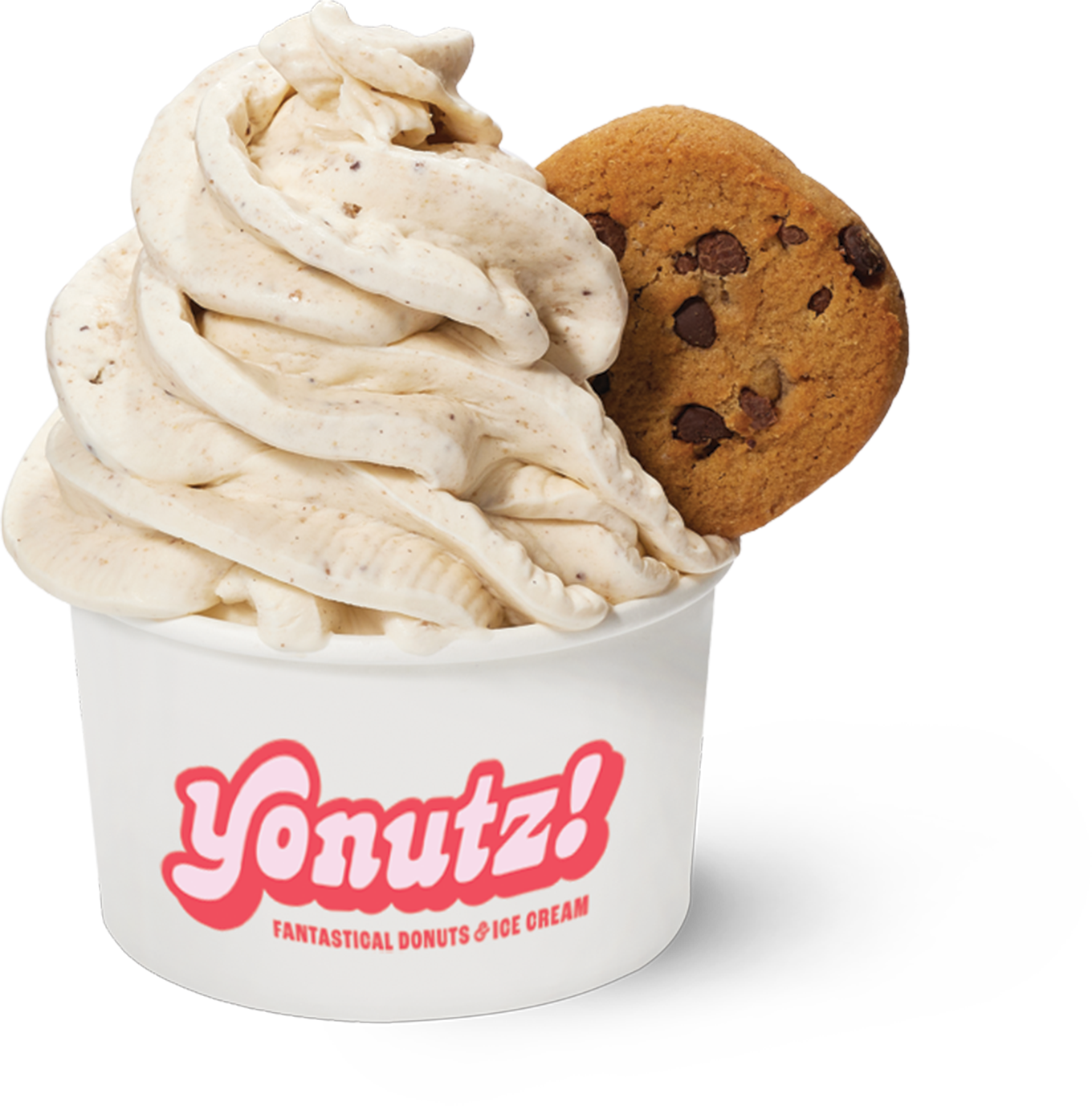 "We're excited to introduce our newest mind-blowing offerings to fans in celebration of National Ice Cream Day," said Tony Bahu, CEO and founder of Yonutz. "At Yonutz, our goal is to delight your taste buds with our unique spin on classic desserts. With the addition of our SMASHED Ice Cream and 'Create Yo! Own' menu, we want every guest to feel inspired by the experience during each visit."
In addition to the all-new Yonutz SMASHED Ice Cream menu, guests can unleash their creativity with the Create Yo! Own SMASHED Donuts, Milkshakes, and Ice Cream menu. With endless combinations, Yonutz inspires dessert lovers to create personalized SMASHED creations featuring premium flavors combined with a variety of delectable toppings, mix-ins, and drizzles to satisfy every sweet tooth.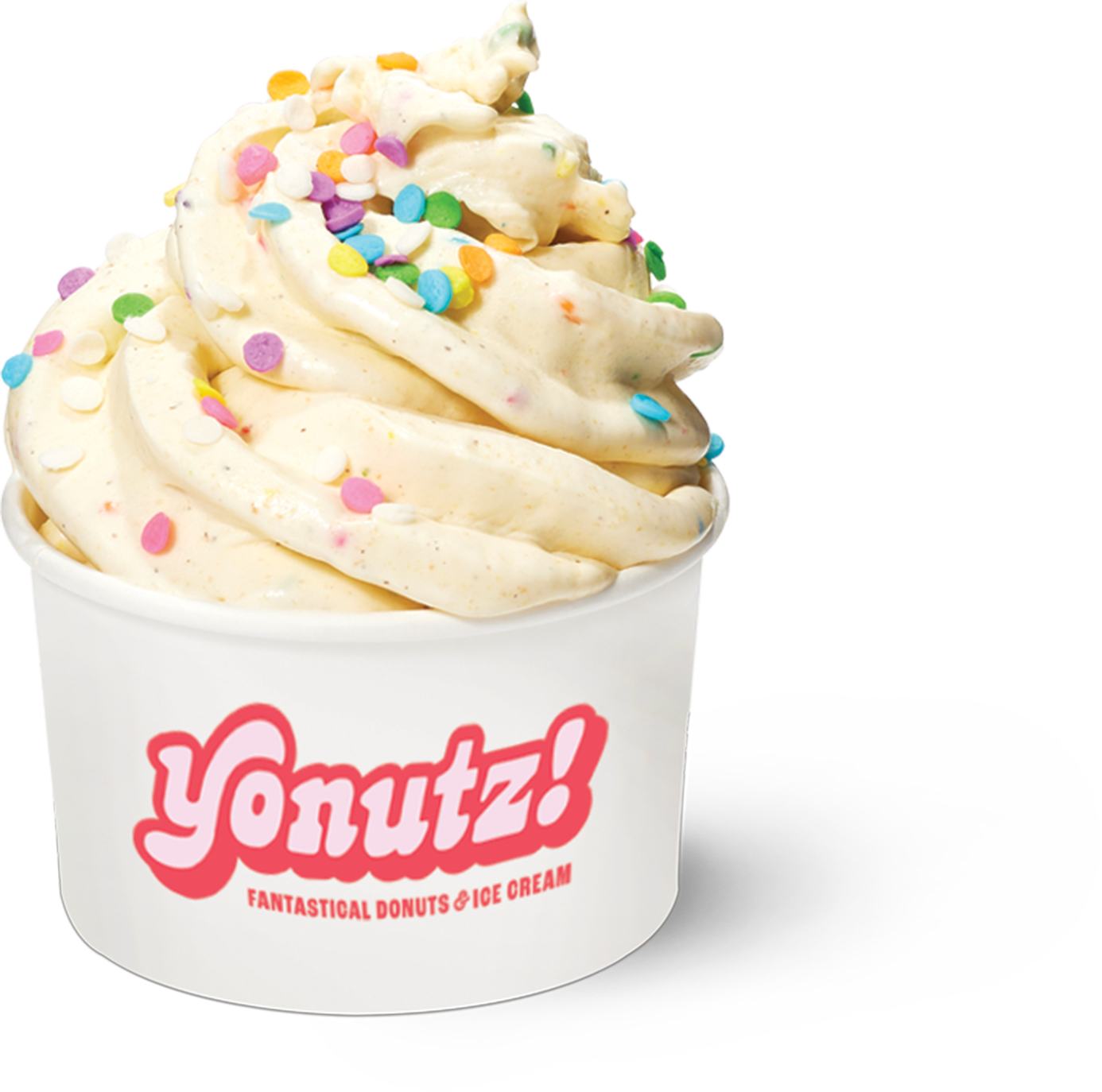 Backed by The Original Shark from Shark Tank, Kevin Harrington, and rising to further fame with the founder's son and TikTok and YouTube celebrity Angelo Bahu, Yonutz is rapidly growing with locations in Boise, Idaho; Farmington, Utah; Greenwood Village, Colorado; Las Vegas, Nevada; Oklahoma City, Oklahoma; Orem, Utah; Pearland, Texas; Sunrise, Florida and Yukon, Oklahoma, and several more slated to open by end of year.
For more information about Yonutz or to find a location near you for National Ice Cream Day on July 16, please visit Yonutz.com.
About Yonutz
Yonutz was created to provide dessert lovers with the world's most innovative, unique and outrageous donut and ice cream concepts. Yonutz offers a range of fantastical desserts from specialty donuts to Yonutz SMASHED™ Donuts, Yonutz SMASHED™ Milkshakes, Yonutz SMASHED™ Ice Cream, and Create Yo! Own options. Setting a higher standard for dessert shops across the U.S., the signature SMASHED Donut is one-of-a-kind, featuring a fluffy, homemade donut stuffed with ice cream, smashed and hot-pressed, and topped with bits of candy or cookies. Yonutz offers both catering and delivery and can bring its award-winning creations direct to your event where donuts are made onsite. For more information about Yonutz, visit www.yonutz.com or get the latest news by following @Yonutz on Instagram, @YonutzOfficial on Facebook, or @YoAngelolo on TikTok and YouTube.
Summary
Article Name
Here's the Scoop: Yonutz Unveils Fantastical Delights this National Ice Cream Day
Description
Here's the Scoop: Yonutz Unveils Fantastical Delights this National Ice Cream Day