Las Vegas Metropolitan Police Department Foundation Launches
Back-to-School Initiative to Fund 12,000 Backpacks
LVMPD Foundation partners with LVMPD Office of Community Engagement
to benefit local students in Southern Nevada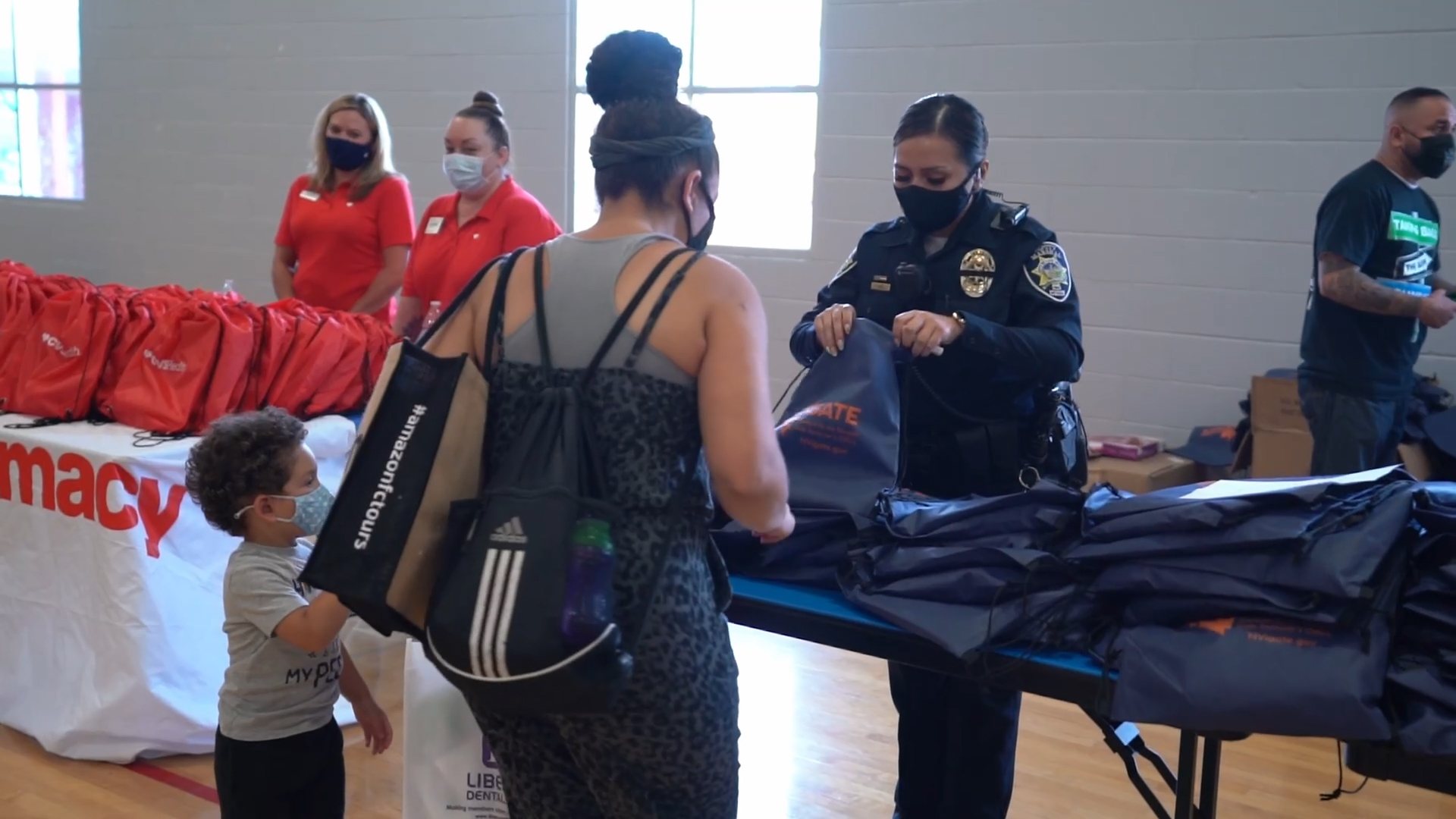 The Las Vegas Metropolitan Police Department (LVMPD) Foundation and the LVMPD Office of Community Engagement launch its 2022 Back-to-School drive to raise funds to purchase more than 12,000 backpacks and essential school supplies for local students in Southern Nevada.
The Back-To-School initiative is designed to help alleviate financial burdens for many families working to make ends meet. For every $15.00 donation, a Southern Nevada student will receive a backpack, essential school supplies and hygiene kit.  The public is encouraged to sponsor a student for $15.00, 10 students for $150.00 or an entire classroom for $450.00 by texting "BACKPACK" to (725) 217-1807.
The backpacks and essential school supplies will be distributed from all 10 area commands to at-risk children in their corresponding neighborhoods during the month of August.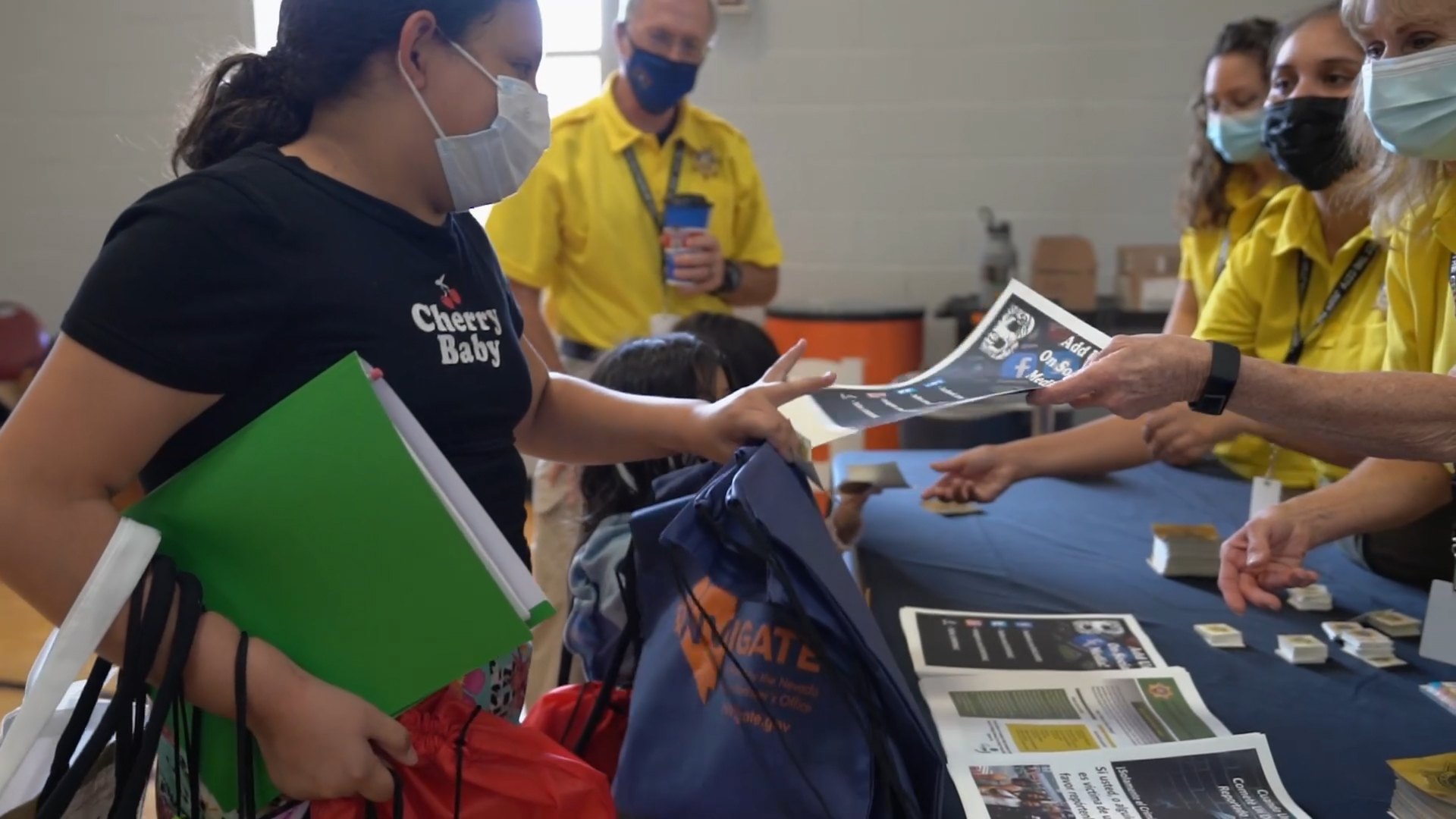 "The Back-to-School drive is designed to help alleviate the worries of those family experiencing financial hardships," said Tom Kovach, Executive Director of the LVMPD Foundation.  "So many students in the community need help returning to the classroom with confidence by having the supplies they need.  The Back-to-School drive helps promote positive connections with law enforcement while setting up our students for a successful school year. "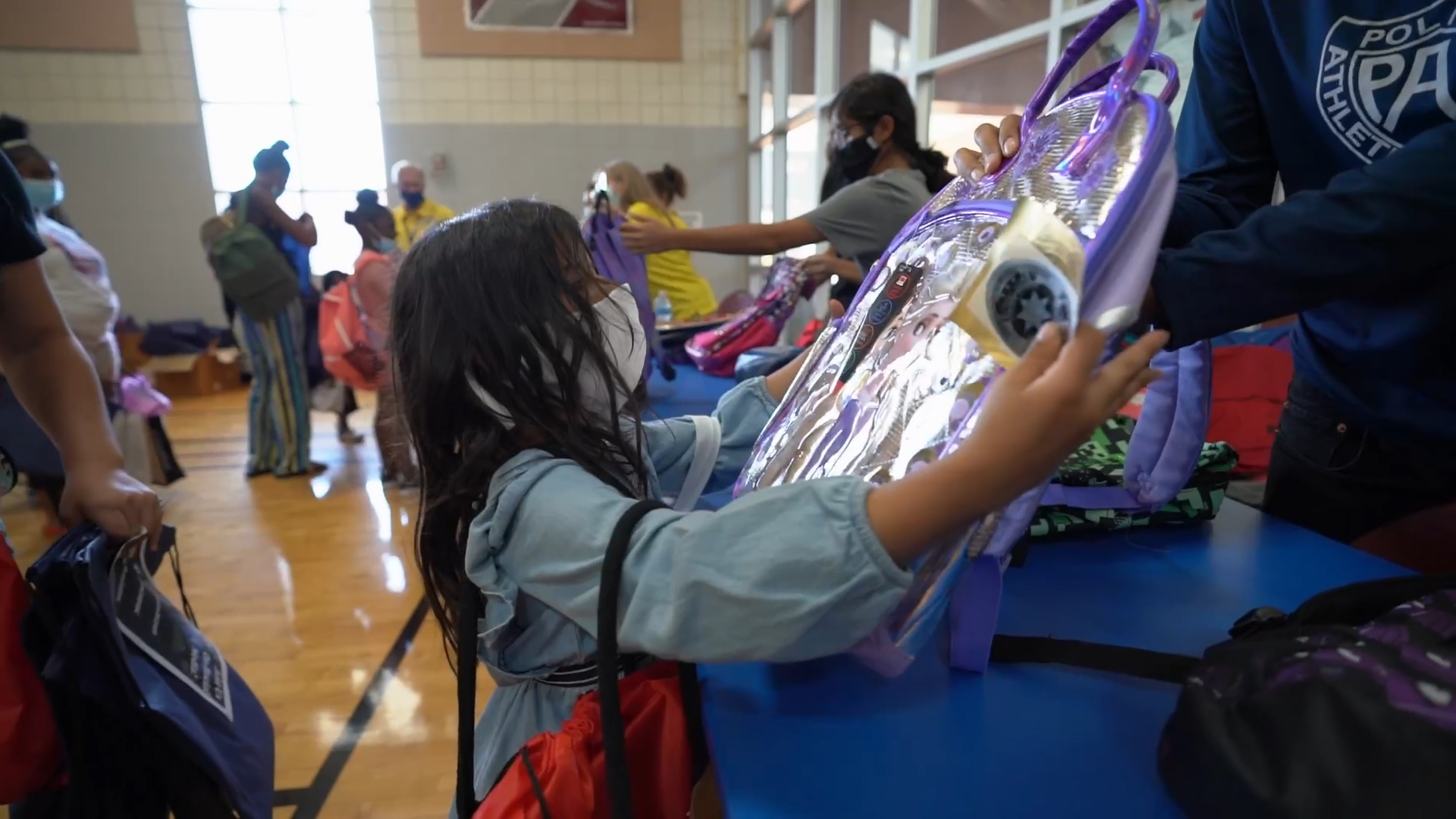 Click here for donation and sponsorship opportunities Back to School Initiative | Las Vegas Metropolitan Police Department Foundation (lvmpdfoundation.org)
About the LVMPD Foundation:
Las Vegas Metropolitan Police Department (LVMPD) Foundation is a 501(c)3 nonprofit organization that raises funds to support and supplement Las Vegas Metropolitan Police Department programs and initiatives. The LVMPD Foundation was established in 1999 and is dedicated to supporting LVMPD area commands, special units, equipment, training, and hundreds of community engagement programs and initiatives that build relationships between law enforcement and the communities they serve. Las Vegas Metropolitan Police Department Officers are here to Protect and Serve our community, and together with law enforcement, we can help make our neighborhoods safer for all. Please join us in our important work by contributing at www.lvmpdfoundation.org
Summary
Article Name
Las Vegas Metropolitan Police Department Foundation Launches Back-to-School Initiative to Fund 12,000 Backpacks
Description
Las Vegas Metropolitan Police Department Foundation Launches Back-to-School Initiative to Fund 12,000 Backpacks