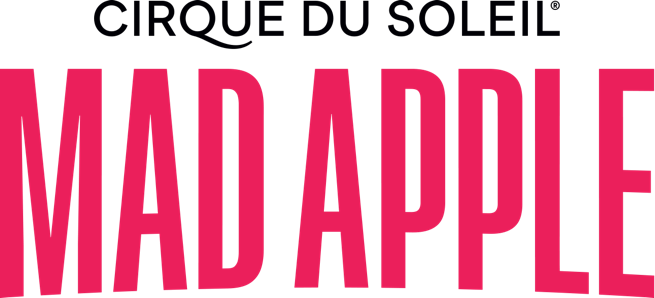 MAD APPLE BY CIRQUE DU SOLEIL ENTERTAINS FESTIVALGOERS AT LIFE IS BEAUTIFUL
Newest Show by Cirque du Soleil Surprises Guests with Pop-Up Acts and Performance at Audacy SoundHouse in Partnership with Life is Beautiful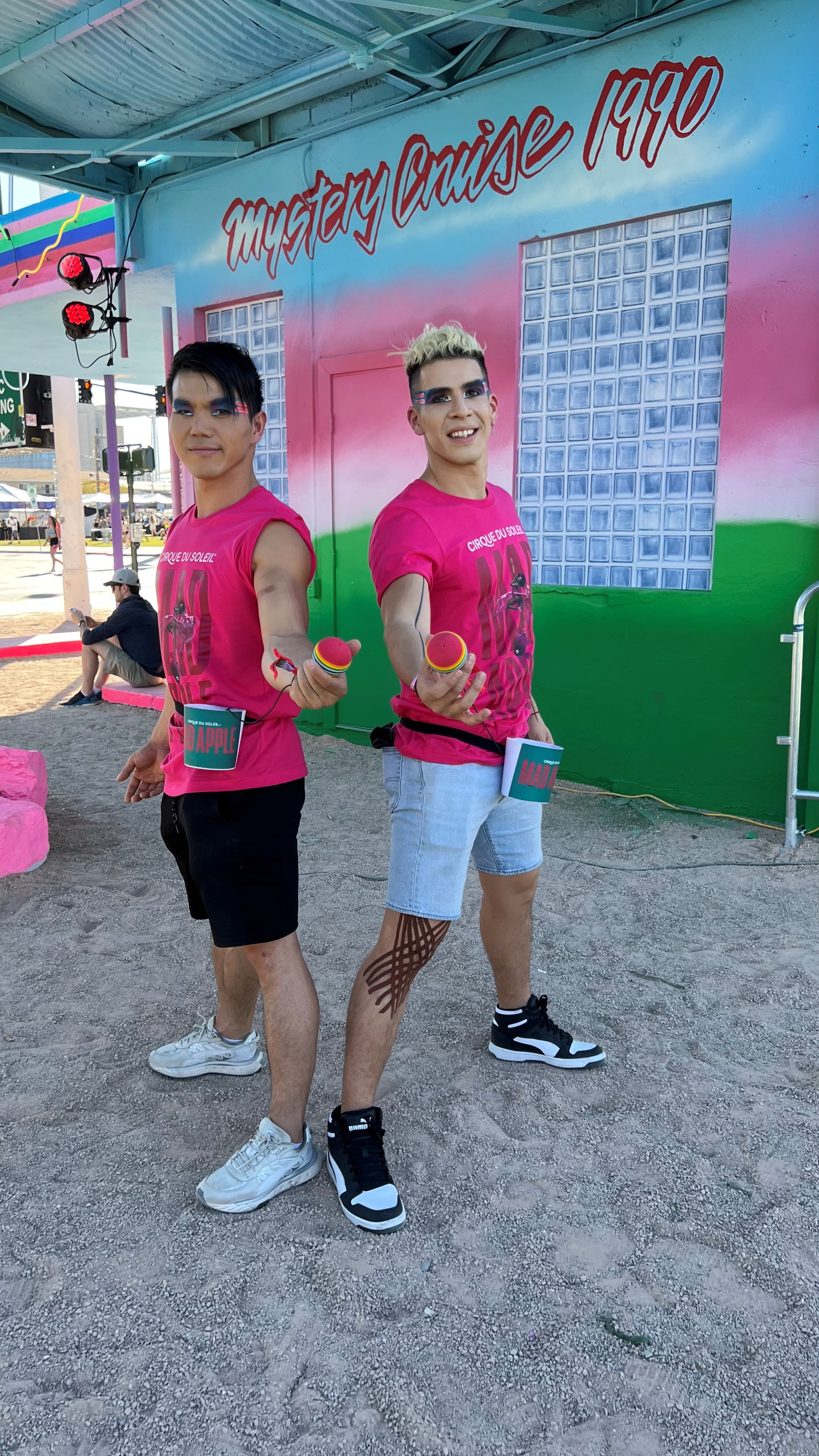 Mad Apple – the newest Las Vegas production from entertainment leader Cirque du Soleil – took over the streets of downtown Las Vegas this past weekend during the third day of the Life is Beautiful music festival. The cast joined in on the Fremont Street festivities by entertaining crowds of people with close-up magic, basketball tricks and interactive games.
In addition to the festival, Mad Apple's headlining comedian Harrison Greenbaum performed a stand-up set at Audacy (Mix 94.1, KLUC 98.5 and ALT 1075) SoundHouse in partnership with Life is Beautiful at Legacy Club in Circa Resort & Casino. Dubbed "the hardest-working man in comedy" by Time Out New York and the NY Daily News, Greenbaum brings his unique brand of comedy and magic to Mad Apple audiences.
Featuring a dynamic makeup of musicians, dancers, comedians, magicians and circus performers, Mad Apple rewrites the script for Cirque du Soleil entertainment at New York-New York Hotel & Casino. Each act reflects a different nocturnal side of New York, brought to life by underground stars, high-flying acrobats, street performers, up-and-coming entertainers and the biggest musical hits to come out of the city.
Mad Apple performs Friday through Tuesday with two shows nightly at 7 p.m. and 9:30 p.m. Schedule may vary on select dates. Ticket prices start at $59 and are available at MadAppleLV.com. Due to adult themes and content, children under 16 are not permitted. Children under the age of 18 must be accompanied by an adult.
Life is Beautiful festival took over 18 city blocks in Downtown Las Vegas and brought excitement and joy to fans from all around, as the Downtown area transformed into its very own community for those who find the beauty in art, food, music and life itself. The three-day festival ended with a fantastic lineup of talent that included headline acts such as Sylvan Esso; Jack Harlow; Calvin Harris; Irish pop sensation Dermot Kennedy; indie-rock duo Beach House; rapper Young Nudy; hip-hop star Rico Nasty; EDM artist and producer, Said the Sky; and Country music superstar Tenille Arts.
About Cirque du Soleil Entertainment Group
Cirque du Soleil Entertainment Group is a world leader in live entertainment. On top of producing world-renowned circus arts shows, the Canadian organization brings its creative approach to a large variety of entertainment forms such as multimedia productions, immersive experiences, theme parks and special events. Going beyond its various creations, Cirque du Soleil Entertainment Group aims to make a positive impact on people, communities and the planet with its most important tools: creativity and art. For more information about Cirque du Soleil Entertainment Group, please visit CirqueduSoleilEntertainmentGroup.com.
About Life is Beautiful
Life is Beautiful was born in 2013 as part of the major transformation of Downtown Las Vegas as a cultural hub and has since contributed over $350M of economic impact and cultural capital to the area. During the three-day festival, premier musical acts, experiential artists, comedians, thinkers and culinary talent flow into the urban streets of DTLV, in addition to the festival's 170,000 attendees. What started as an event has become something more: a symbol of connection, joy and creativity. Life is Beautiful continues to be driven by its core mission to create a holistic experience which aids in positive community transformation and individual empowerment by collectivizing and inspiring through shared experiences driven by art and culture.
Summary
Article Name
Mad Apple by Cirque du Soleil Entertains Festivalgoers at Life is Beautiful
Description
Mad Apple by Cirque du Soleil Entertains Festivalgoers at Life is Beautiful