MODERN MEDITERRANEAN: PINE BISTRO IN SOUTHERN HIGHLANDS ANNOUNCES FOOD & BEVERAGE OFFERINGS
Pine Bistro to Bring Strip-Caliber Cocktail Experience to Southern Highlands
Ahead of its September 28 debut, Pine Bistro – a new modern Mediterranean dining and nightlife experience – is revealing its food and beverage offerings. Inspired by Mediterranean and Lebanese flavor profiles, Pine Bistro will serve family style elevated dishes and cocktails, many featuring key regional ingredients including orange blossom, pine nuts, sumac, fig, arak and more.
Photo Credit: Key Lime Photography
Open for dinner and late-night, the restaurant will deliver a social and lively dining experience featuring fresh ingredients delivered daily from California, balanced flavor profiles and photo-worthy items crafted by leading culinary and mixology talent within Las Vegas. Curated by AYYA Hospitality Group, Pine Bistro's menu was refined by executive chef Dany Chebat, who has also worked with the AYYA concept Crust & Roux, a modern, gourmet pizza and pie company. Bringing Strip-caliber cocktails to Southern Highlands, lead bartender Lewis Caputa will be at the helm for Pine Bistro's innovative mixology program. Caputa was most recently part of The Venetian's cocktail collective as lead bartender at Rosina.
"We're excited to have guests taste traditional Mediterranean and Lebanese flavors modernized and elevated. From our food and cocktails to ambiance, Pine Bistro will bring a sophisticated, yet approachable dining experience that piques your interest into the culture and leaves you toasting to the Mediterranean," said Lowell Raven, partner and vice president of AYYA's global operations and brand experience. "We can't wait to open our doors so the public can get a taste of Pine Bistro's cuisine and experience our innovative approach to cocktails – once you've tried the Sumac Smack, you'll understand how different the Pine Bistro experience is."
A look into Pine Bistro's Menu: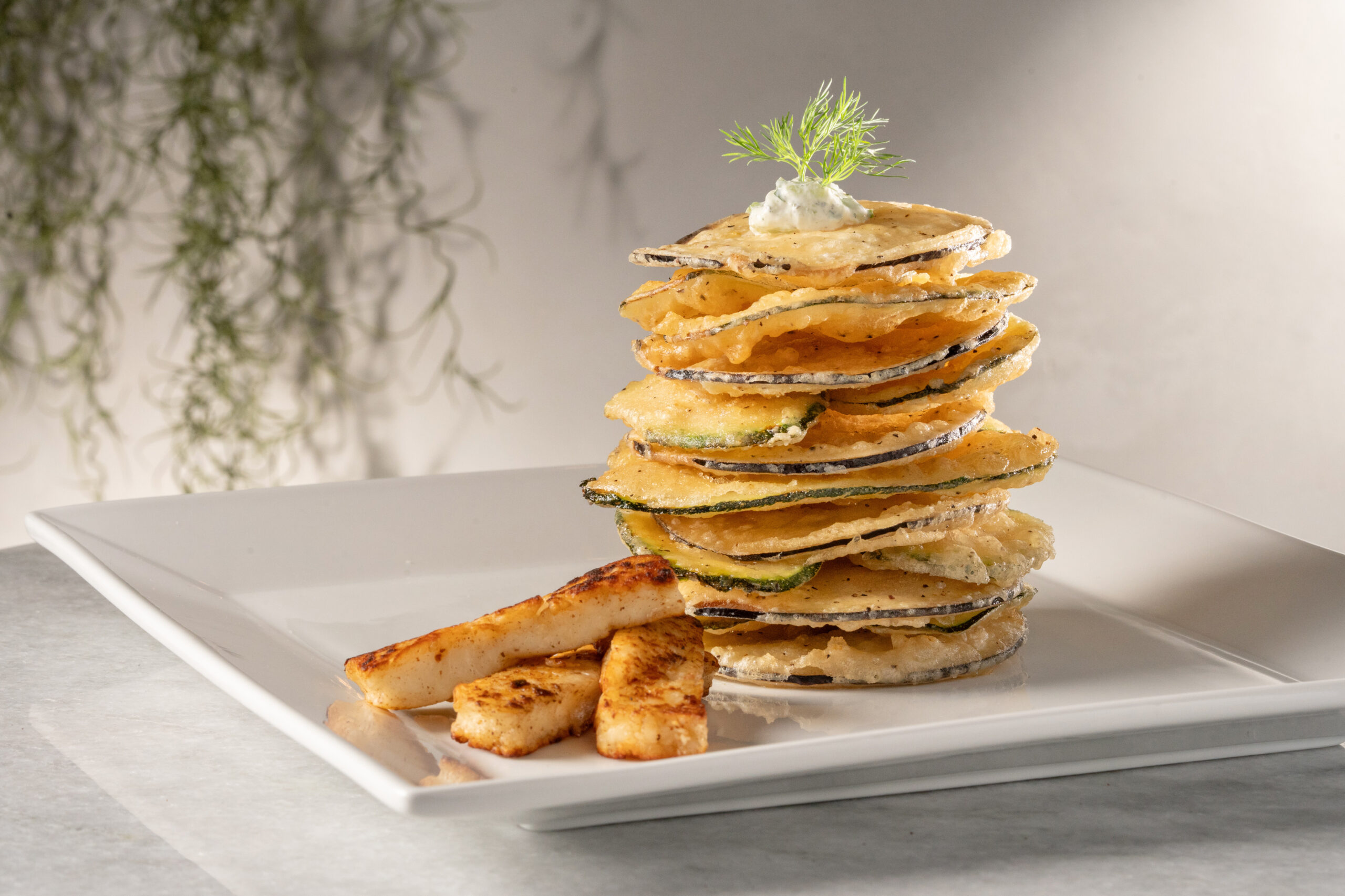 Small Plates and Appetizers: Small plates to share with the the table include Kibbeh Nayeh, better known as steak tartare with burghul, onion and mint; Eggplant & Zucchini Tower, a tower of lightly battered eggplant and zucchini topped with Lebanese yogurt; and made-to-order Pita Bread, cooked in a custom pita oven, amongst other options.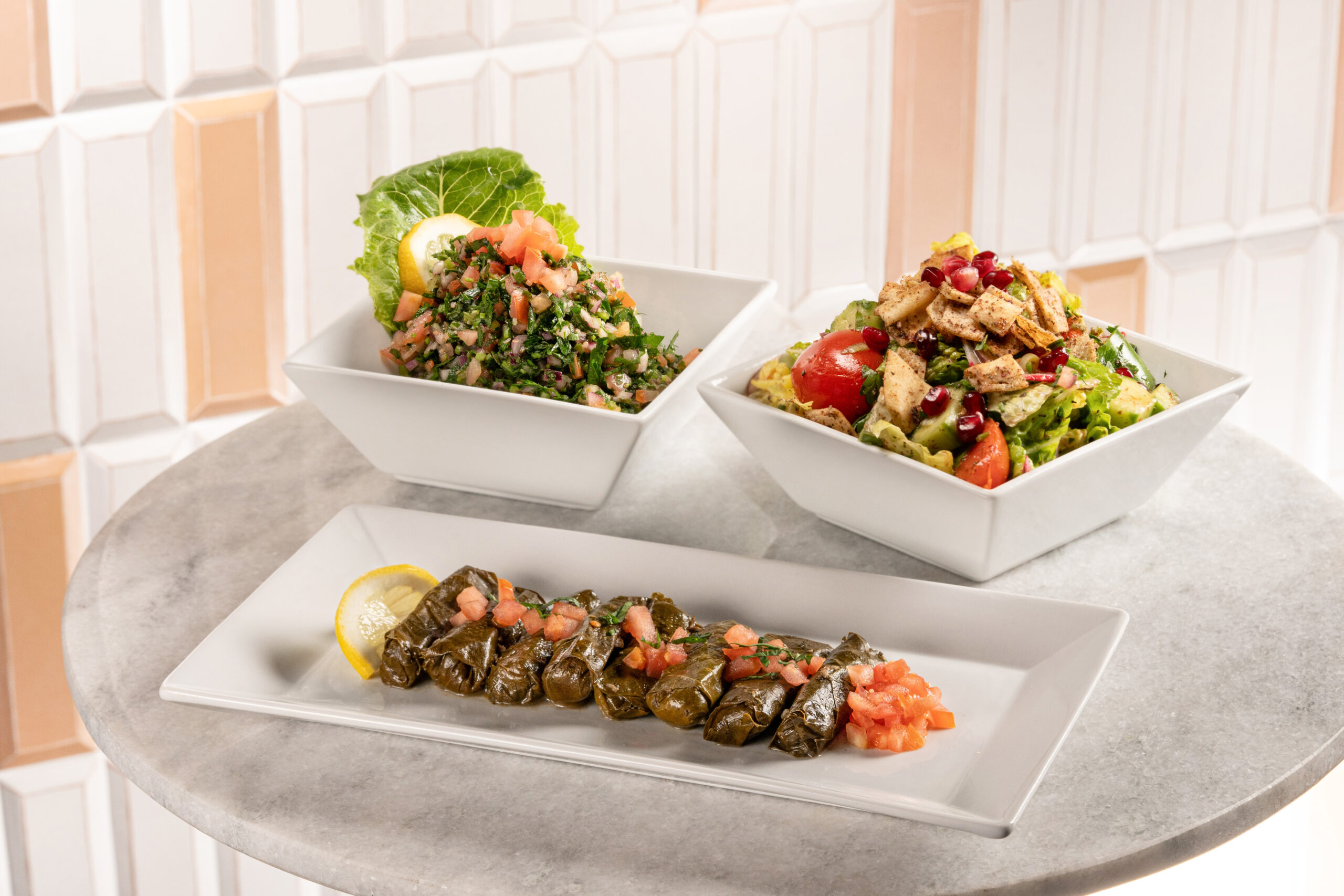 Salad: Lighter fare includes the Fattoush Salad, a Lebanese garden salad glazed in pomegranate vinaigrette and topped with mini pita chips; Pine Signature Salad, with mixed greens, pomegranates, walnuts and strawberries; and Tabbouleh, with parsley, fresh mint, tomato, burghul, olive oil, lemon, red onion, green onion and allspice.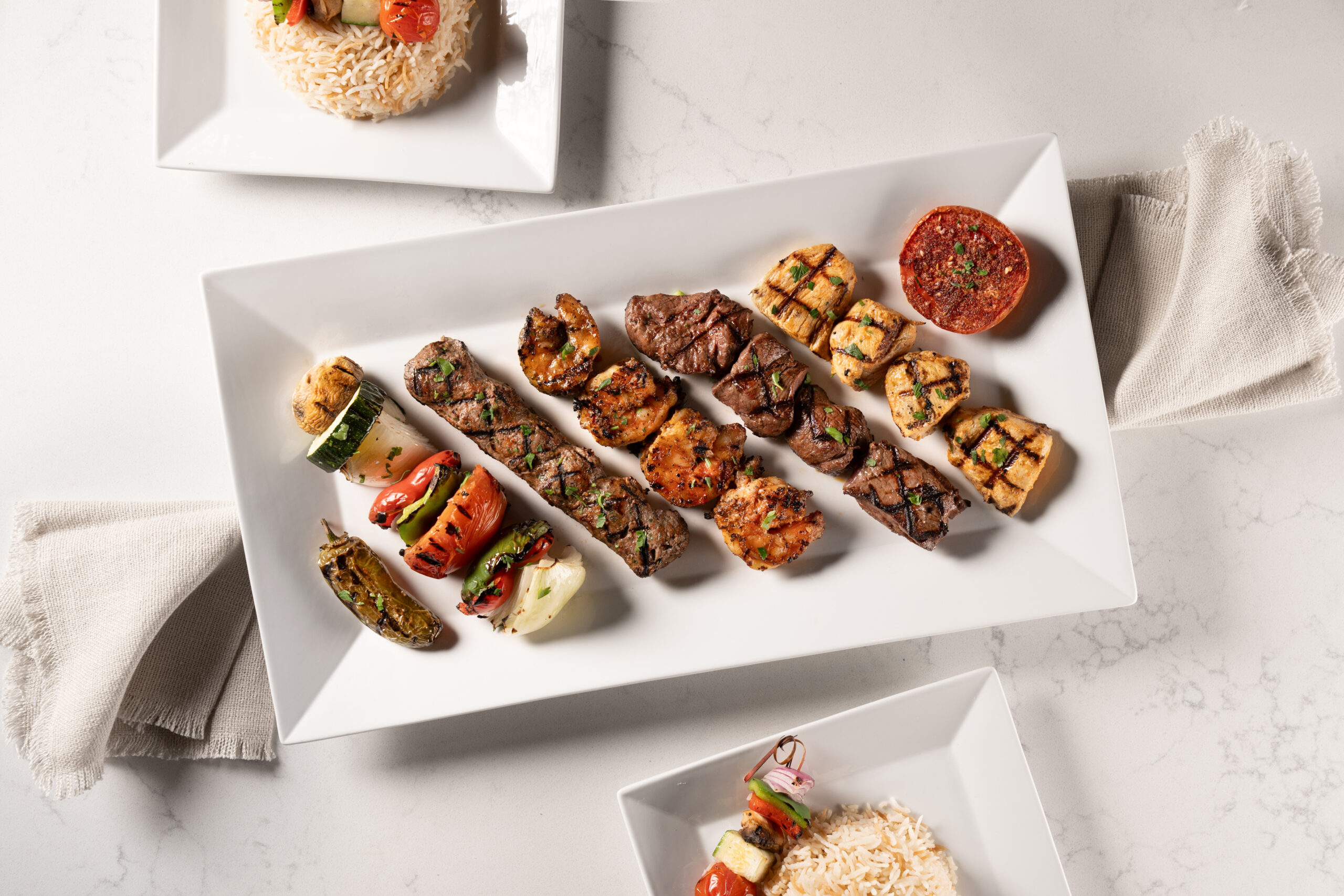 Main Course: The stars of the menu are Pine Bistro's main entrees, including the Mixed Grilled Platter offering with a taste of all Pine Bistro's kebabs including chicken, filet, kafta, shrimp and vegetable, served with basmati rice; Whole Fish Platter, featuring the fresh fish of the day grilled or braised and topped with pine tatar; the signature Pine Burger, a Mediterranean twist on the American classic featuring a Kafta Burger in a brioche bun, topped with arugula, honey and the housemade Pine Bistro spread; and the Beef Shawarma Plate, topped with sumac pickles and served with hummus, tahini and fries.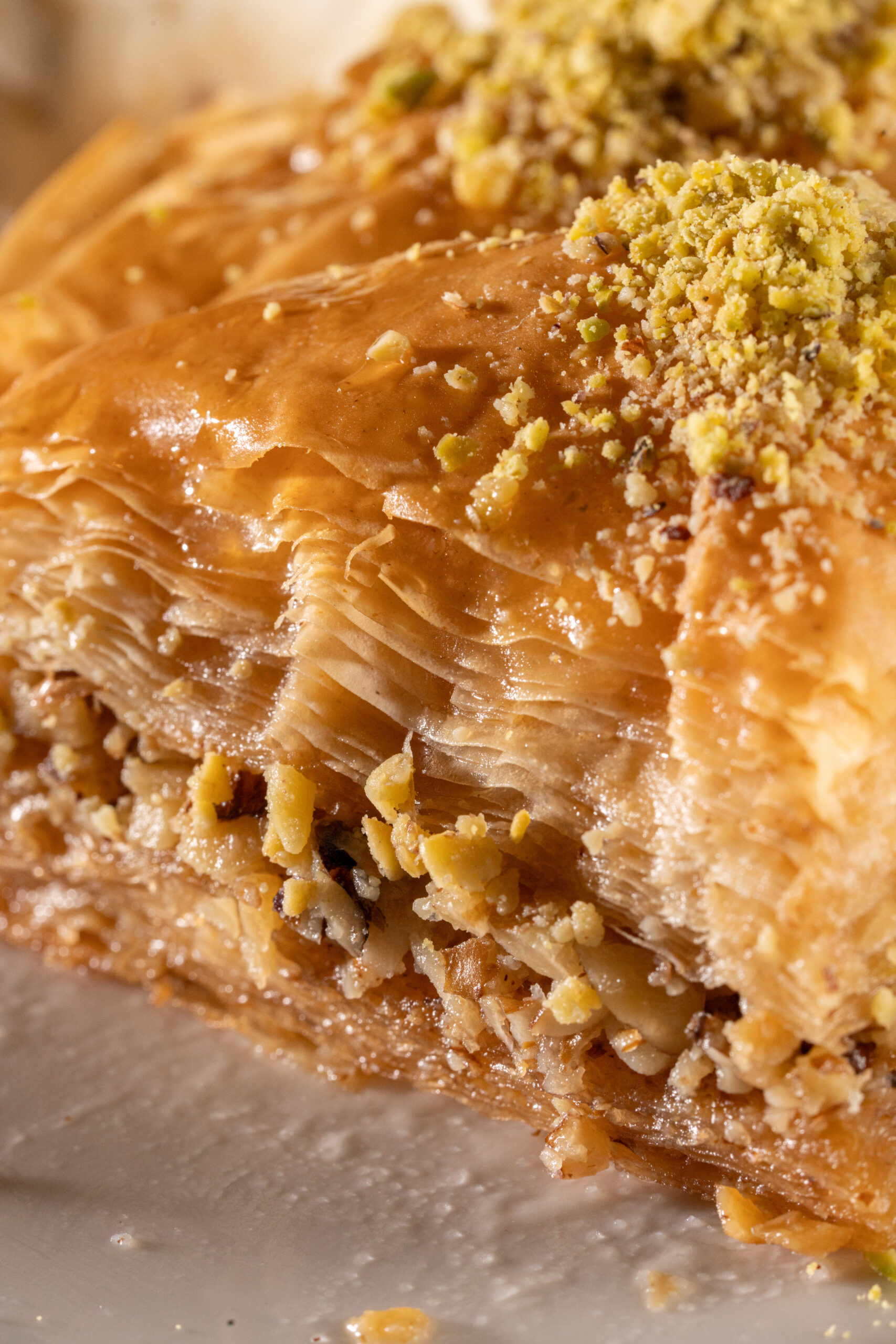 Dessert: Guests can end their meal with a wide range of sweet treats with signature desserts including Knafeh, a rolled sweet-cream tart served with Rose Water or Orange Blossom Ice Cream; Omi Ali, a mixed nut bread pudding; and Baklava with Rose Water or Orange Blossom Ice Cream.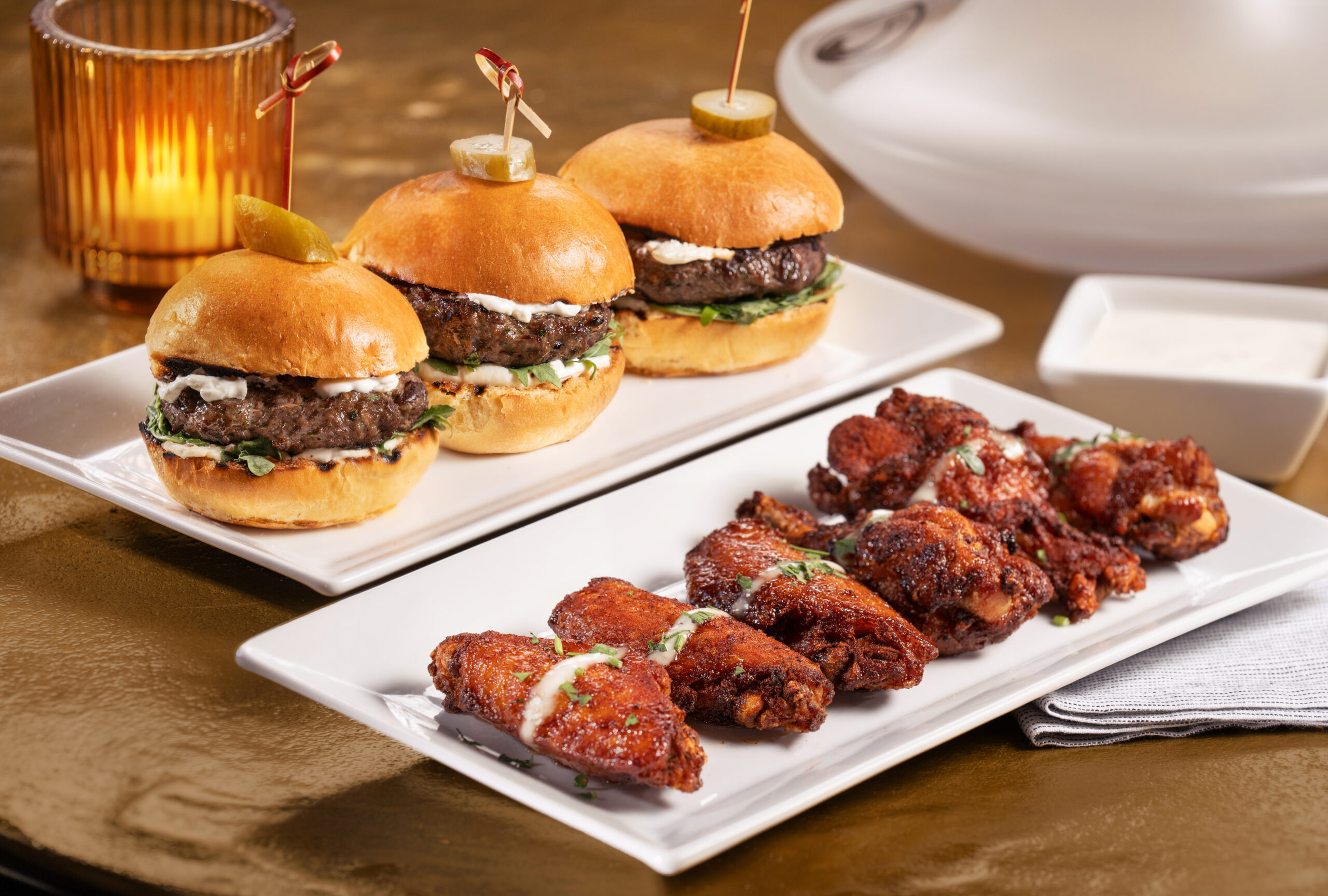 Late-Night Bites: Starting at 10 p.m. visitors can explore bar and lounge menu favorites like Pine Signature Sliders, a Kafta burger on a Hawaiian roll; Fry Trio, featuring three flavors of fries including Za'atar, Paprika and Original; and Mediterranean Cheese Flatbread with halloumi cheese.
Mediterranean-Inspired Cocktails: Using traditional flavors from the Mediterranean and Lebanon, standout creations include the Sumac Smack, with sumac that descends down the glass; Smoked Fig Old Fashioned, smoked tableside; and Arak Sangria, a new twist on the traditional Sangria.
Classic Cocktails: Diners seeking more traditional flavor profiles can enjoy an Aperol Spritz, French 75 and Negroni.
Pine Bistro is located at 10620 Dean Martin Drive next to two other AYYA Hospitality concepts, IVI Performance, a new fitness facility dedicated to personal training, elite athletic performance and deep health coaching; as well as Thick & Thin Treat Bar, a unique blend between a juice bar and ice cream parlor. AYYA Hospitality is also the creator of Las Vegas pizza and pie concept, Crust & Roux, located in Town Square.
The restaurant will be open 5 p.m. – 2 a.m. daily. Reservations are now available on OpenTable. For more information, please visit pinebistro.com or follow Pine Bistro on Instagram at @pine.bistro.
# # #
About AYYA Hospitality Group
Based in Las Vegas, AYYA Hospitality Group is a collective of entrepreneurs, creatives and visionaries who lead the industry in experiential hospitality. The AYYA team works together to deliver pinnacle brand experiences rooted in elevated service and quality products. AYYA's brands excel through creating unforgettable moments for guests that resonate beyond each individual concept. In Las Vegas, AYYA's concepts include IVI Performance, Thick & Thin Treat Bar, Crust & Roux and the upcoming Pine Bistro and J. Blanco. For more information, visit ayyahospitalitygroup.com.
Summary
Article Name
Modern Mediterranean: Pine Bistro in Southern Highlands Announces Food & Beverage Offerings
Description
Modern Mediterranean: Pine Bistro in Southern Highlands Announces Food & Beverage Offerings