**FALL 2023 ENTERTAINMENT LISTINGS UPDATE**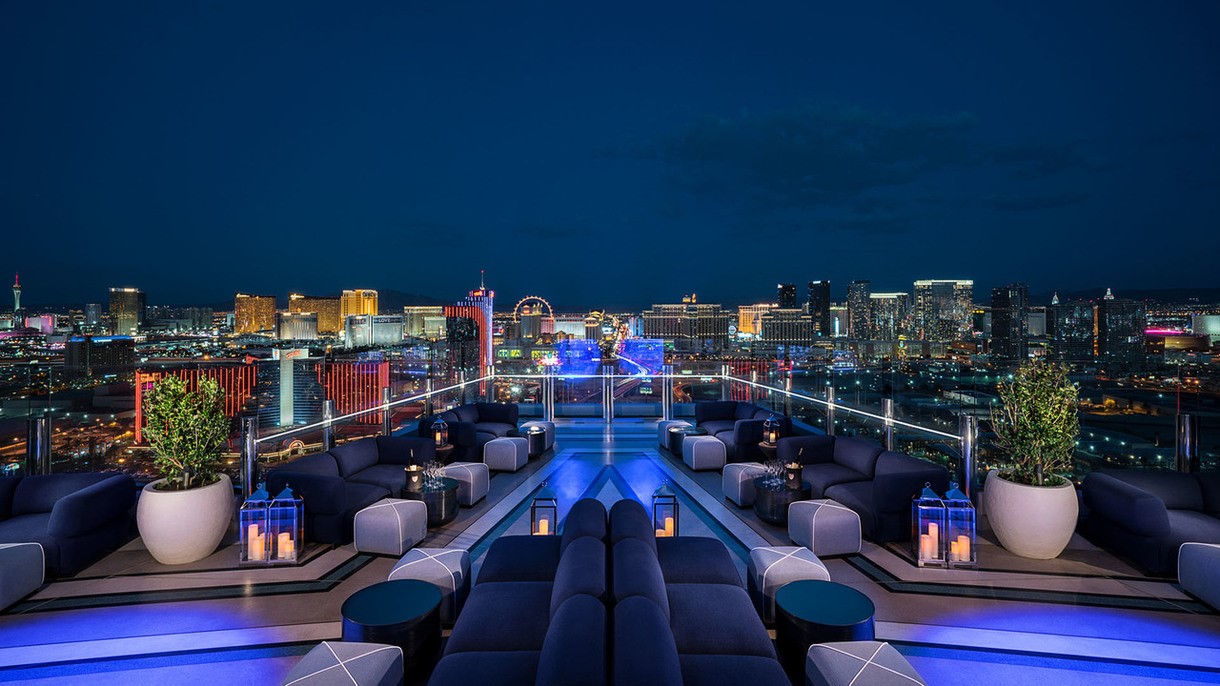 Palms Casino Resort offers multiple live music, special events and concert theater performances. Located adjacent to the Las Vegas Strip where valet and self-parking are always free you will find a wide range of headline talent, and performances you can only see at Palms.
For a full list and detailed information see below:
SOAK POOL
SOAK Pool is ready to make a fall splash with a vibrant schedule of performances, parties, and events. SOAK Pool at Palms Casino Resort is an extraordinary multi-level pool oasis designed to offer guests an exceptional experience in the sun and water. Nestled within its luxurious setting, SOAK Pool presents two main pools, accompanied by 39 private cabanas featuring their own plunge pools, daybeds, premium food and beverage service, live DJ performances on weekends, and a captivating lineup of special events throughout the summer.
Upcoming event at SOAK Pool:
Saturday, September 23, 2023: Country Pool Party featuring a live performance by Blanco Brown
Doors open at 10am
Blanco Brown at 4pm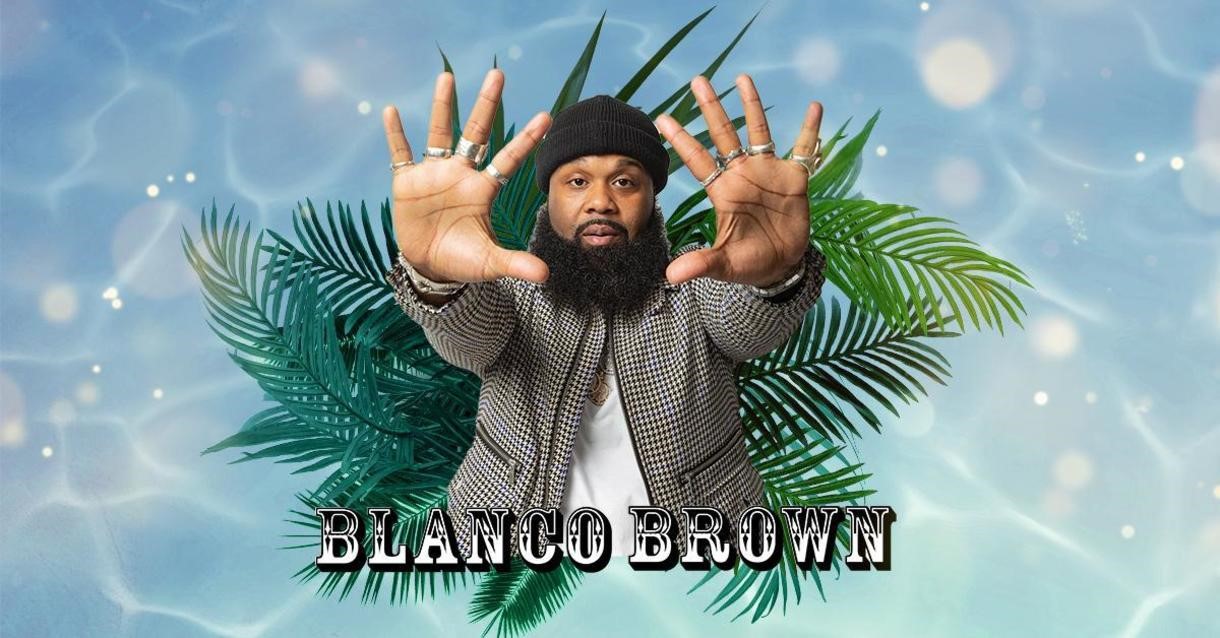 GHOSTBAR
Guests to the Ghostbar begin their ride the minute they are whisked up the private elevator to the 55th floor. Transported to new heights, Ghostbar visitors are enthralled by the unparalleled views that await them as they turn the corner and enter the sleek lounge. With a design that is intimate and inviting, the true star is the sky-high outdoor deck. By design, Ghostbar is a venue that is meant to be experienced both inside and outside.
Open Wednesday – Saturday 9pm
September 23/October 14/November 25- Ghostbar Pre-Game Warm-up w/Fred Belitnikoff
Charitable Foundation event – $25 entry ticket (100% of proceeds donated to Angela's Foundation) – VIP Table Sections available including autographed footballs. Doors open at 5pm
September 30/October 21/November 4 – NFL Alumni: – Charitable Foundation event – Doors open 5pm
Upcoming Events/DJ's at Ghostbar:
Weekly Programming Schedule:
Wednesdays – R & BAE with DJ Franzen
DJ'S: Rotating
DJ J Bray
DJ SupaJames
DJ Eric Forbes
KAOS
The spectacular entertainment experience consists of a fully integrated 73,000 square foot special events space and theater, featuring state of the art audio, video, and lighting technology.
Upcoming events at KAOS:

Yachtley Crew: Oct 13 – 14 | Nov 10 – 11 | Dec 29 – 30: Yachtley Crew is a Los Angeles area based band of talented and tenured musicians with a common set of goals: to entertain music lovers with some of the greatest songs ever written back in the late 70s and early 80s, and to have as much fun as possible while performing those hits.

THE PEARL
The Pearl Concert Theater is Las Vegas' premier concert theater boasting accommodations for up to 2,500 ticket holders. Featuring a stage just four feet from the floor and the farthest seating area being a mere 120 feet from the stage, The Pearl offers the utmost in intimate viewing of your favorite acts.
Upcoming performances at The Pearl:
Caifanes: September 16, 2023: Mexican rock group Caifanes—formed in 1987—achieved international fame during the late 1980s and early 1990s. Caifanes' style has been described as alternative rock, pop rock, or progressive rock. The band's name is said to come from Mexican pachuco slang, "cae fine" or "cool dude" in English.

Derek Hough – Symphony of Dance: September 28, 2023: Professional Latin and ballroom dancer and choreographer Derek Hough—along an incredible cast of dancers—will pull out all the stops in this fast-paced, live stage show featuring a wide array of dance styles. Hough won the ABC dance competition series, Dancing with the Stars, a record-breaking six times with his celebrity partners. For his work, Hough has received eleven Emmy nominations for outstanding choreography, winning three times. Hough became a judge on the series beginning with its 29th season.

Pat Benatar & Neil Giraldo: September 29, 2023: Rock and Roll Hall of Fame inductees Pat Benatar and Neil Giraldo return to the Pearl Concert Theater stage with their legendary catalog of rock hits like We Belong, Heartbreaker, Love Is a Battlefield and Hit Me With Your Best Shot.

Kenny Loggins: October 6, 2023: Kenny Loggins has sold more than 25 million albums worldwide and has won two Grammy® Awards. His songs have left his musical imprint on "the soundtrack of our lives." Over the last four decades, his chart-topping songs have included "This Is It," "I'm Alright," "Footloose," "Danger Zone," and so many more.
Lupita: October 7, 2023: Mexican actress and singer Lupita D'Alessio—known as La Leona Dormida (the sleeping lioness)—returns to the Pearl Concert Theater stage. Catch the powerful number one hits she's accumulated over her decades-long career, including Como Tú, Solo Soy Una Mujer and Quedate Conmigo Amor. For her work in television and as a recording artist, D'Alessio has her handprints and star embedded on the Paseo de las Luminarias (Walk of Fame) in Mexico City.
Babymetal and Dethklok: October 8, 2023: Babymetal, the Japanese kawaii (meaning "cute") metal band, is bound to bring the house down when it takes the Pearl Concert Theater stage. The female band formed in 2010 and instantly was a worldwide hit with its fusion of heavy metal and Japanese idol genres. Babymetal will be accompanied by Dethklok, a virtual band featured in the Adult Swim animated program, Metalocalypse, and a real band created to perform the band's melodic death metal music in live shows.
Cheap Trick: October 12, 2023: Rock band Cheap Trick will bring their combination of '60s guitar pop, hard rock and punk rock to Pearl. The band released its self-titled debut album in 1977, and achieved mainstream popularity in the United States in 1979 with the triple-Platinum live album, At Budokan, and a Top 10 single: a live recording of I Want You to Want Me. That was followed with Dream Police in 1979, its most commercially successful studio album, reaching No. 6 on the Billboard 200 chart. Toward the end of the 80s, it had another top hit with The Flame. The band has continued releasing new music and touring. It has sold more than 20 million albums, and was inducted into the Rock and Roll Hall of Fame in 2016.
Babyface: October 13, 2023: Babyface is a multi-platinum selling RnB singer, songwriter and record producer. He has written and produced for artists such as Whitney Houston , Karyn White, Johnny Gill , Vanessa Williams, Pebbles, Madonna and Boyz II Men, and has also worked on various film soundtracks in his successful career.
Psychedelic Furs/Squeeze: October 14, 2023: British bands The Psychedelic Furs and Squeeze are bringing the 1980s "New Wave" sounds to the Pearl Concert Theater stage in October. The Psychedelic Furs emerged from the British post-punk scene with hits, such as Pretty in Pink and Love My Way. English rock band Squeeze is another post-punk group that also were considered part of the "Second British Invasion" in the 1980s with hits, such as Tempted, Black Coffee in Bed and Hourglass.
Christopher Cross: October 15, 2023: Christopher Cross is taking center stage at Pearl Concert Theater! Come here all the hits such as "Sailing," "Ride Like the Wind," "Say You'll Be Mine," and more.
When We Were Young Sideshow featuring All Time Low with Gym Class Heroes: October 20, 2023: Pearl Concert Theater presents All Time Low, an American pop-punk band, formed in 2003. The band released its debut EP, The Three Words to Remember in Dealing with the End EP, in 2004, while members were still in high school. Since then, the band has released nine studio albums, including its latest one, Tell Me I'm Alive in 2023, plus two live albums: Straight to DVD (2010) and Straight to DVD II: Past, Present and Future Hearts (2016). It's song, Monsters (featuring Blackbear), was named Alternative Rock Song of the Year at the 2022 iHeartRadio Music Awards.
O'Jay's: October 22, 2023: After more than 60 years electrifying people all over the world, the mighty, legendary, R&B/Soul kings The O'Jays are set to embark on their final tour! Featuring original members Eddie Levert Sr and Walter Williams Sr, who have been singing together since they were kids! Come see The O'Jays live at Pearl Concert Theater.
The Cult: October 27-28, 2023: English rock band The Cult gained a dedicated following in the United Kingdom in the mid-1980s as a post-punk and gothic rock band before breaking into the mainstream in the United States. It was the band's third studio album, Electric, in 1987, which launched them to new heights of success with hit singles like Love Removal Machine, Lil' Devil and Wild Flower. The band's fourth album, Sonic Temple, included one of its most popular songs, Fire Woman.
Loverboy: November 4, 2023: Pearl Concert Theater presents Loverboy, a Canadian rock band whose self-titled debut album debuted in 1980 and eventually sold more than two million copies in the U.S. Throughout the 80s, Loverboy accumulated numerous hit songs in Canada and the United States, earning four multi-Platinum albums. Loverboy's hit singles—particularly "Turn Me Loose" and "Working for the Weekend"—have become arena rock staples.
Tracy Morgan: November 9, 2023: Stand-up comedian and actor Tracy Morgan will bring the laughter to Pearl Concert Theater. He is best known for his television work—particularly as a cast member on the NBC sketch comedy series Saturday Night Live and on the NBC sitcom 30 Rock—each of which earned him an Emmy Award nomination. The Bronx-born and Brooklyn raised comic also starred in the TBS comedy The Last O.G.
Raphael Saadiq Revisits Tony! Toni! Tone'!: November 10, 2023: Tony! Toni! Toné! Merged the past and present like no other R&B act of the 1980s and '90s. Disposed to enhancing the new jack swing era with traditional gospel and classic R&B incorporated to natural and scholarly effect, they wrote with immediate impact and lasting relevance in mind, and at the same time took full advantage of vintage and advanced recording techniques, from live string sections to looped breakbeats. As a consequence, the trio created some of the richest ballads and most substantive dancefloor grooves of their era.
Ana Barbara: November 11, 2023: Ana Bárbara (Altagracia Ugalde Motta) was a beauty queen—Miss San Luis Potosí—before she reached stardom as a singer. In 1994, she released her first CD, the self-titled "Ana Bárbara", and the song, "Sacúdeme" ("Shake Me"), became a hit in Mexico. In 1996, Bárbara achieved international success with third album, Ay, Amor. The Latin Grammy award-winner has released eleven studio albums and eighteen compilation albums, selling more than 6 million records in Mexico, Central America, South America and the United States.
Chris Isaak: December 8, 2023: American singer/songwriter and actor Chris Isaak will bring his rockabilly style and wide vocal range to the Pearl Concert Theater stage. With a career spanning four decades, he is best known for his breakthrough hit and signature song, Wicked Game; as well as international hits, such as Blue Hotel, Baby Did a Bad Bad Thing and Somebody's Crying.
Clay Walker: December 9, 2023: Join us for an evening of country music at Pearl Theater with all your favorite Clay Walker hits, including "What's It to You," "Live Until I Die," "Dreaming with My Eyes Open," and more.
Mondays Dark 10th Anniversary: December 11, 2023: Created in 2013 by Cheryl Daro & Mark Shunock, Mondays Dark is Vegas' premier variety show for a cause. Twice a month, Mondays Dark gathers an eclectic cast of guests—including musical acts and stars from Hollywood and The Strip—for 90 minutes of chat, entertainment and a lot of laughs.
LFA/UFC Fight Pass: December 15, 2023: The LFA will finally make its long awaited debut in Las Vegas on Friday, December 15th at the Palms Casino Resort. The number one development league in MMA will head to the fight capital of the world and the legendary Pearl Theater.
Summary
Article Name
Palms Casino Resort Fall Entertainment Listings
Description
Palms Casino Resort Fall Entertainment Listings