RICK SPRINGFIELD, JOHN WAITE AND MEN AT WORK TAKE THE STAGE FOR FREMONT STREET EXPERIENCE'S DOWNTOWN ROCKS CONCERT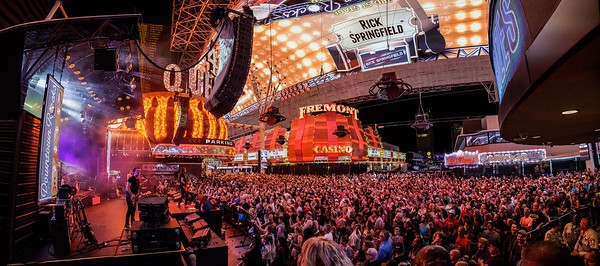 Over Labor Day Weekend, music superstars Rick Springfield, John Waite and Men at Work took center stage at Downtown Rocks, the free concert series hosted by Fremont Street Experience. Fans gathered from all around on Saturday, September 3, to soak in an unforgettable performance by these iconic artists and sing along to top hits like "Jessie's Girl" by Rick Springfield, "Change" by John Waite and "Who Can it be Now?" by Men at Work.
More information regarding upcoming Downtown Rocks shows can be found here https://vegasexperience.com/downtown-rocks-free-concerts/.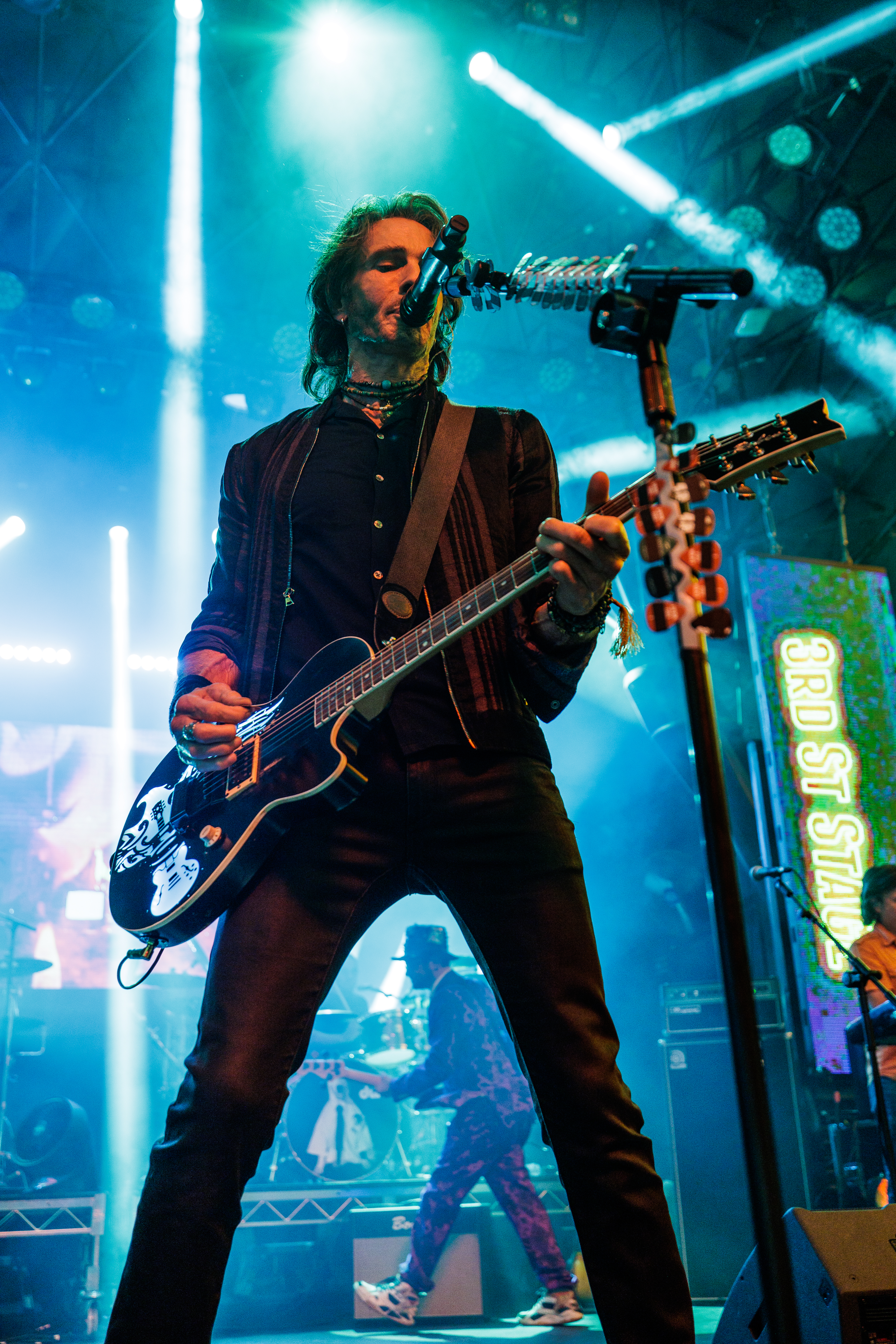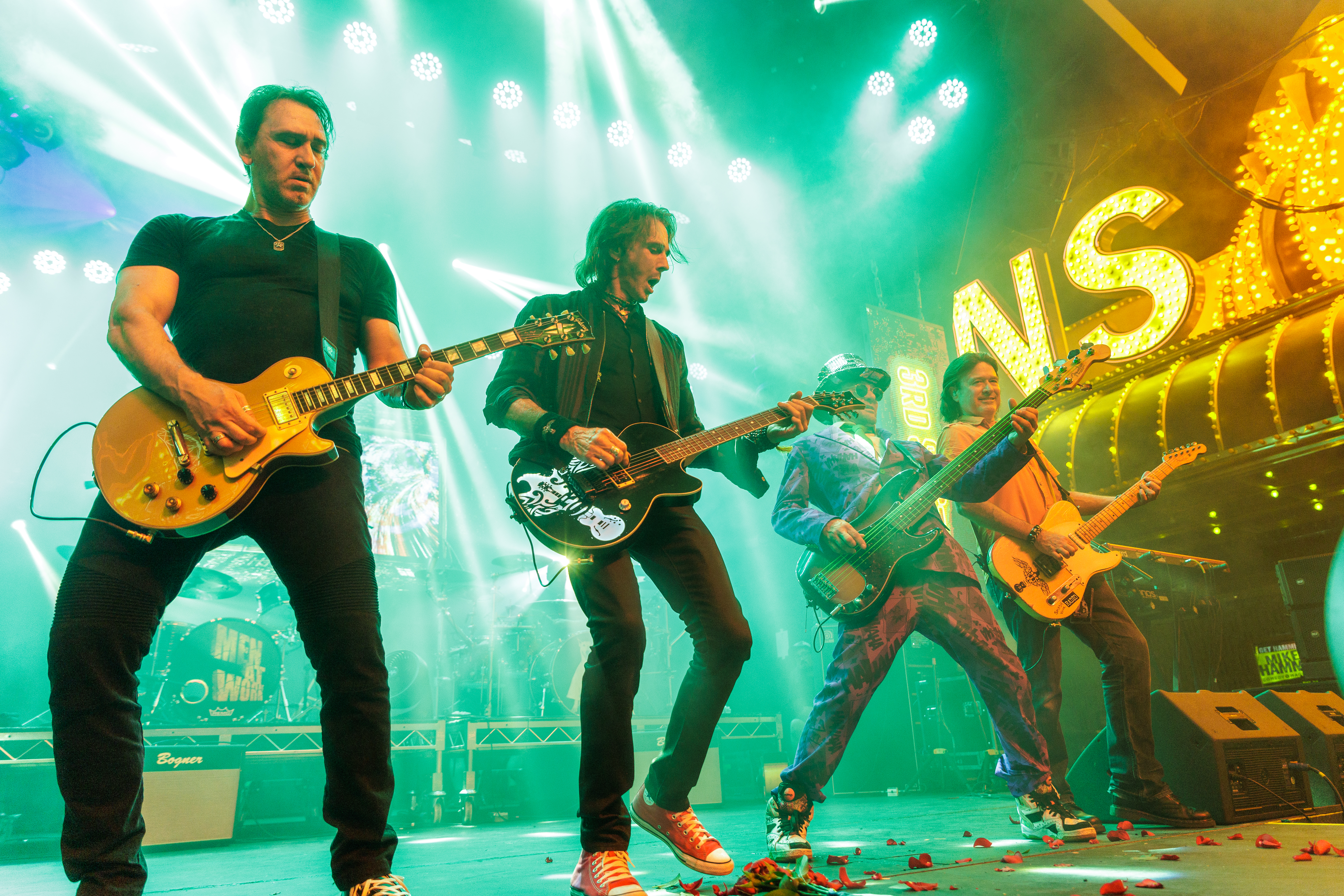 About Fremont Street Experience
Fremont Street Experience, a six-block entertainment district located in historic downtown Las Vegas, is an open-air promenade of gaming, dining, entertainment, and shopping. Fremont Street Experience offers free live entertainment on three stages 365 days per year and features Viva Vision, the world's largest single video screen – 1,500 feet long, 90 feet wide and suspended 90 feet above the urban pedestrian mall. In partnership with the City of Las Vegas and the Las Vegas Conventions and Visitors Authority, the $32 million renovation to the iconic Viva Vision screen illuminates downtown Las Vegas with 16,433,152 pixels and 5,000 Nits, making it seven-times brighter than the existing canopy with four-times the resolution allowing the screen to be seen 24 hours a day for the first time in its existence. The one-of-a-kind venue is also home to SlotZilla, a unique zipline attraction featuring an 850-foot Zipline and 1,750-foot Zoomline, taking riders from a 12-story slot-machine-themed platform to fly under the iconic Viva Vision canopy. With direct pedestrian access to eight of Fremont Street's world-renowned casino hotels, more than 70 restaurants and specialty retail kiosks, Fremont Street Experience attracts more than 24 million annual visitors. For more information about Fremont Street Experience, please visit www.vegasexperience.com.
"Like" Fremont Street Experience on Facebook: facebook.com/FSE89101
"Follow" Fremont Street Experience (@FSELV) on Twitter: twitter.com/FSELV
"Follow" Fremont Street Experience (@FremontStreet) on Instagram: Instagram.com/fremontstreet
Summary
Article Name
RICK SPRINGFIELD, JOHN WAITE AND MEN AT WORK TAKE THE STAGE FOR FREMONT STREET EXPERIENCE'S DOWNTOWN ROCKS CONCERT
Description
RICK SPRINGFIELD, JOHN WAITE AND MEN AT WORK TAKE THE STAGE FOR FREMONT STREET EXPERIENCE'S DOWNTOWN ROCKS CONCERT