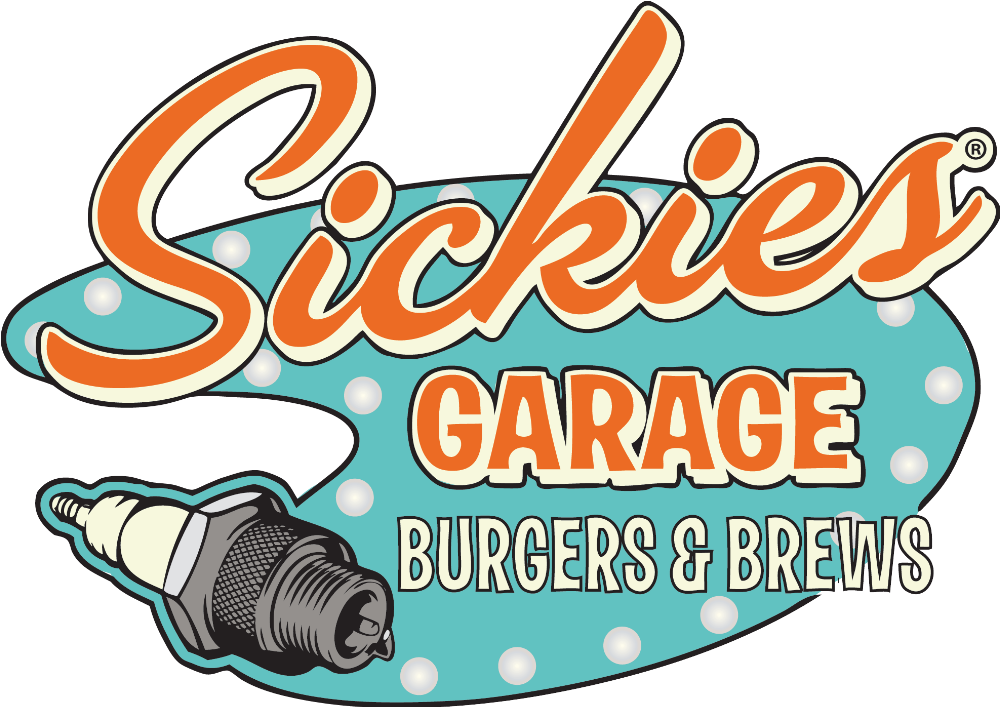 From Garage to Table…
Sickies Garage Burgers & Brews Celebrates
10 Years of Bringing Revved Up Burgers and More to the Masses
All U.S. locations will celebrate with throwback menu items from the first Sickies Garage menu, which include Midwest-inspired Items like the Tater Tot Hot Dish Burger, Chili Cheese Fries, Fried Potato Salad Balls and more
From Garage to Table…that is how the Sickies Garage story begins. A group of friends that would meet up to work on their projects – motorcycles, cars, or to just talk shop – would soon play hooky by calling in "sick" to hang out all day in the garage which eventually leading to some awesome cookouts. By early 2012, it became clear that the burgers were the driving factor to the hang sessions so they moved from the garage to a kitchen in Fargo, ND, named it Sickies Garage Burgers & Brews, and haven't stopped creating delicious burgers since! Or so the story goes…
"When we first opened Sickies Garage, we were just having fun and playing with the car and motorcycle theme we all loved. Now, to have expanded to eight locations with at least two more coming later this year is beyond any expectations we originally had," said Sickies Garage Burgers & Brews Partner Scott Upton.
To celebrate this milestone birthday, Sickies is rollin' things back. Much like a vintage car, Sickies Garage enthusiasts can appreciate a sick throwback. So they say "Cheers to 10 years!" and present a limited-time menu that includes some original Midwest-inspired Sickies Garage fare, as well as some new sweet finishes, including the frosty Birthday Cake Shake.
The specialty Anniversary Menu is available from June 1 – July 31, 2022 at all eight Sickies Garage Burgers & Brews locations: Fargo, ND (two locations); Bismarck, ND; Sioux Falls, SD; Rapid City, SD; Bellevue, NE; Las Vegas, NV; and Kissimmee, FL.
Anniversary Menu Items Include:
Tater Tot Hot Dish Burger – In the Midwest, they call any casserole a "Hot Dish." This is Sickies' delicious ground beef patty topped with kicked-up tater tot hot dish, Pepper Jack, and American cheese. – throwback!
Chili Cheese Fries Burger – Sickies' chili, crispy fries, shredded cheddar cheese and sour cream on top of a fresh ground beef burger patty. throwback!
Fried Potato Salad – Sickies' house-made potato salad breaded and fried crispy. Served with spicy ranch dipping sauce. throwback!
Chili Cheese Fries – Shoestring fries smothered in nacho cheese and Sickies' chili. throwback!
Buffalo Chicken Cheese Balls – Shredded Buffalo chicken, hot sauce, cheddar cheese, and green onion, breaded and fried crispy. Served with ranch dipping sauce. throwback!
Birthday Cake Shake – Celebrate Sickies Garage Burgers & Brews 10th anniversary with a birthday cake flavored shake loaded with sprinkles.
A new Limited Time Dessert menu will also launch on June 1 and includes:
Caramel Butter Cake – A rustic brown butter cake made with brown butter and cream cheese, topped with vanilla ice cream and caramel drizzle.
New York Crème Brûlée Cheesecake – A giant slice of NY-style cheesecake made with crème brûlée custard. Served with a choice of raspberry, strawberry, caramel, or chocolate drizzle.
Funnel Cake Fries – Hot, crispy, funnel cake sweetness, fried to crispy perfection and topped with powdered sugar. Served with choice of raspberry, strawberry, caramel, or chocolate dipping sauces.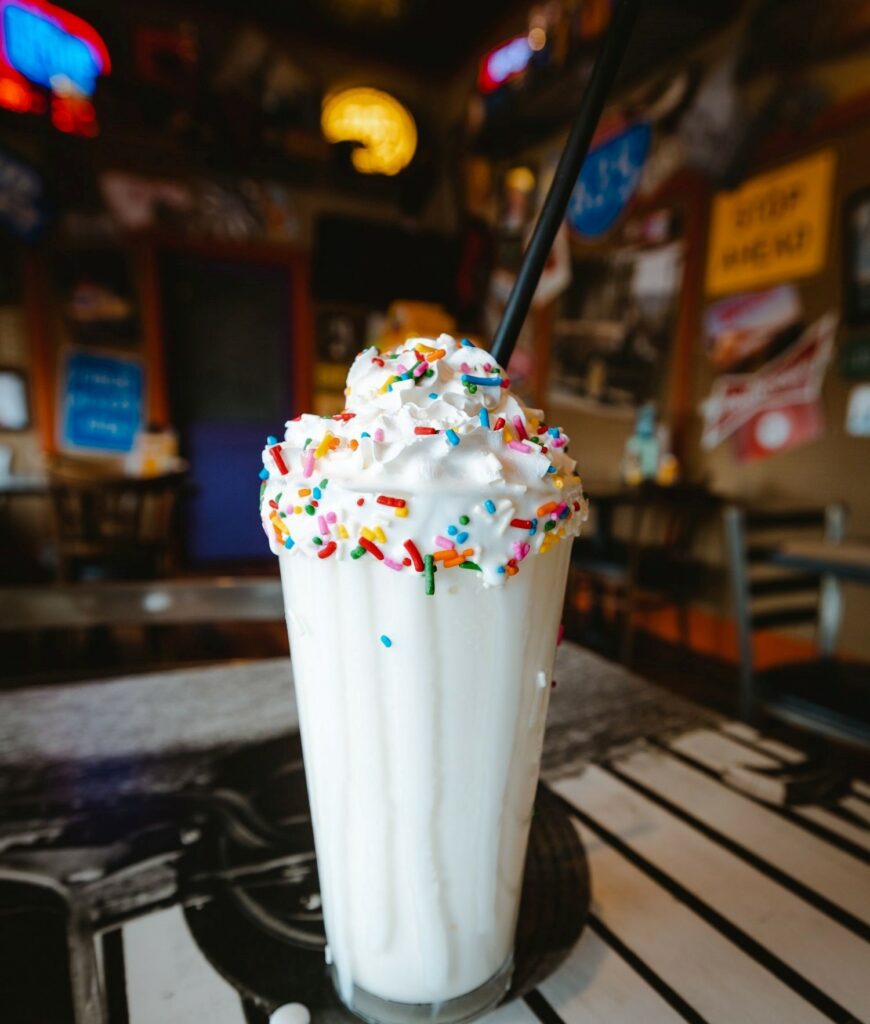 ABOUT SICKIES GARAGE BURGERS & BREWS:
Sickies Garage Burgers & Brews is a family-friendly garage-themed restaurant and bar known nationally for their robust and innovative menu featuring over-the-top burgers and a monster list of delicious brews. Surrounded by décor from classic cars, trucks, and motorcycles, diners always have something fun to check out while enjoying the extensive menu. The menu features items like the Twin Cam (burger topped with peppered bacon and nacho cheese, dialed in between two grilled cheese sandwiches for buns!); the Glazed Doughnut Burger (with a glazed doughnut as a bun!); regular and boneless wings with 25 different sauces; delicious shareable appetizers; specialty Limited Time Only items throughout the year; hand-spun boozy and non-alcoholic shakes and malts; and a revved up bar menu.
Following the Fargo, ND opening in 2012, new locations opened in Bismarck, ND, and Sioux Falls and Rapid City, SD. In 2020, Sickies Garage rolled even further down the highway, to Bellevue, NE and Las Vegas, NV, and in 2021, Kissimmee, FL. In 2022, Fargo welcomed a second location, and additional locations are coming soon.
Summary
Article Name
Sickies Garage Celebrates 10 Years of the Brand Bringing Revved Up Burgers to the Masses with Limited Time Menu
Description
Sickies Garage Celebrates 10 Years of the Brand Bringing Revved Up Burgers to the Masses with Limited Time Menu