STONEY'S ROCKIN' COUNTRY HEATS UP WITH LIVE MUSIC THIS JUNE
WHAT:  Enjoy live music from some of country's hottest rising stars at Stoney's Rockin' Country during the month of June.
The bull is back and line dancing is in full effect! Stoney's has you covered with free line dance lessons Thursdays through Saturdays at 7:30 p.m. and 8:30 p.m. Visit https://stoneysrockincountry.com/dance-lessons/ for details.
WHERE:              Stoney's Rockin' Country
6611 Las Vegas Blvd. So., Unit 160 at Town Square
WHEN: Fri., June 3 – Chayce Beckham
Fri., June 10 – Colt Ford
Fri., June 17 – Triston Marez
Fri., June 24 – Josh Mirenda
TICKETS: Advance tickets start at just $10 and are on sale now at https://www.etix.com/ticket/v/13160/stoneys-rockincountry. Shows are open to 18+ and doors open at 7 p.m.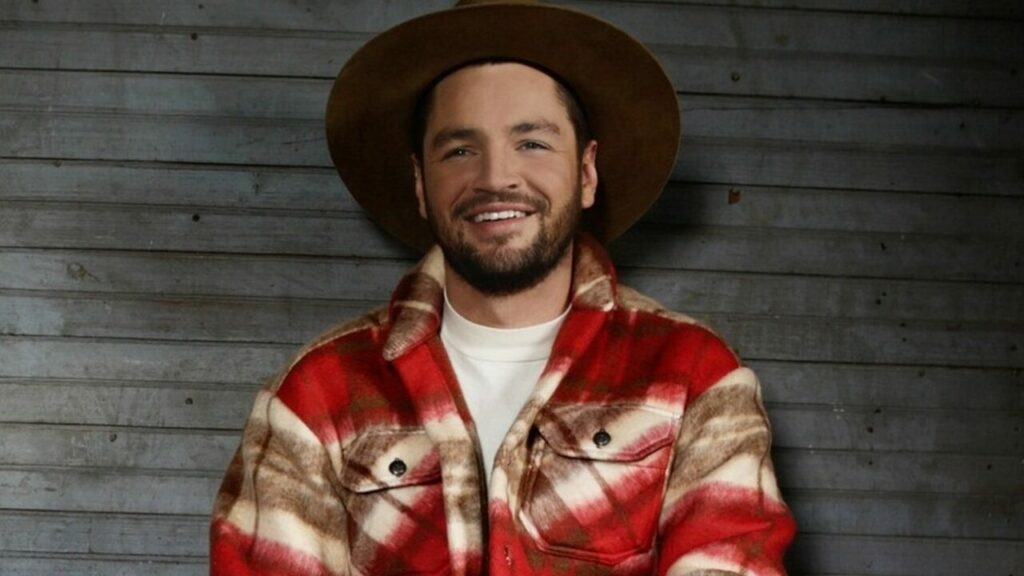 ABOUT CHAYCE BECKHAM
Chayce Beckham is one of the most buzzed about newcomers in Country music today, having won over millions of hearts while competing on Season 19 of ABC's American Idol. From the first audition, superstar Katy Perry highlighted how Chayce's gravely vocals sound like "the heart of America." Armed with a determination to make something of himself and the unwavering support of his family, Chayce auditioned for the competition show after undergoing a particularly difficult year to ultimately become the first-ever show winner to claim the title with an original song-kickstarting his journey to fulfilling his lifelong dream of becoming a singer, songwriter, and entertainer. With his family, his hometown of Apple Valley and now America behind him, the mellow 25-year-old with an alluring rasp released his debut song, "23." The song is a semi-autobiographical account of his struggles with alcohol and of the lows it can take on a person. The song quickly shot to the top of both the iTunes Country and All Genre charts and numerous viral charts, racking up more than 85 million on-demand streams (and counting).
Now signed to 19 Recordings in partnership with BBR Music Group/Wheelhouse Records and finding his home in Nashville, Chayce's debut radio single, "Can't Do Without Me," a supercharged duet with label-mate Lindsay Ell, is currently climbing the Country radio charts. Ready to share his signature sound with his legions of fans, the "rugged, Country crooner" (USA Today) just released his debut EP, Doin' It Right, which features the smooth, southern comfort track "Tell Me Twice" that E! News! praised as "a catchy, easy-listening track that will make you feel like '90s Country is back" and Billboard lauded as "a catchy, radio-ready track."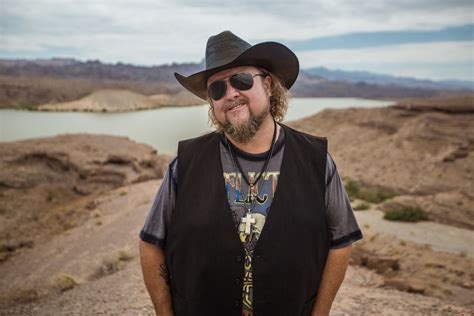 ABOUT COLT FORD
Colt Ford consistently blazes his own trail. By doing so, the Georgia singer, songwriter, rapper, musician, performer, and co-founder and co-owner of Average Joes Entertainment keeps up pace as country's preeminent independent maverick.
By 2019, Colt built a series of staggering successes as he rose to mainstream notoriety. He notched five consecutive Top 10 debuts on the Billboard Top Country Albums Chart with Declaration of Independence bowing at #1 in 2012. Two years later, Thanks for Listening ascended to the Top 10 of the Top 200, with the album reaching #1 on Billboard Rap & Independent charts. Meanwhile, he lobbed six songs onto the Hot Country Songs Chart with "Back" [feat. Jake Owen] going Top 40. Among many accolades, Ford received a nomination in the category of "Vocal Event of the Year" at the Academy of Country Music Awards for "Cold Beer" with Jamey Johnson.
Selling over 3 million albums, attracting millions of followers on social media and hitting 1 billion-plus streams, the country rap pioneer's dynamic discography spans collaborations with everyone from Toby Keith, Brad Paisley, Keith Urban, and Jermaine Dupri to members of No Doubt, Lit, and Lady Antebellum. Additionally, he co-wrote Jason Aldean's #1 hit "Dirt Road Anthem" and Brantley Gilbert's #1 hit "Country Must Be Country Wide" as a behind-the-scenes force in the studio. Moreover, Ford's solo tradition of genre-blurring continued on "Love Hope Faith" in 2017 by way of cuts such as "Reload" [feat. Taylor Ray Holbrook].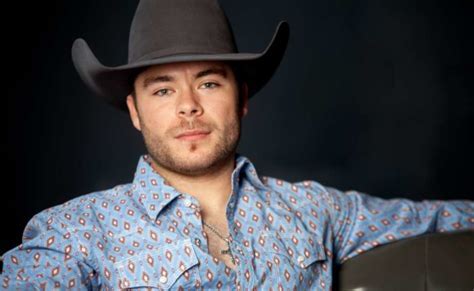 ABOUT TRISTON MAREZ
Country singer Triston Marez's sound isn't just centered around the crying steel or prominent fiddles that often go hand in hand with the rolling plains or legendary dancehalls that come to mind when thinking about country music — they're part of a way of life for the 25-year-old. Marez's debut EP, That Was All Me, set to release Jan. 25, showcases Marez's rich vocals telling tales of long nights, former flames, and new love with a relatable honesty.
On the EP, Marez's influences — Chris LeDoux, Aaron Watson, and Cody Johnson — weave throughout a collection of pure country music. In the EP's title track, "That Was All Me," a raucous night can be blamed on the jukebox, neons buzzing and one too many whiskeys, but insists any feelings felt were true. "Where Rivers Are Red, Cowboys Are Blue" hearkens back to the heyday of cowboy songs with an ode to a former flame, while "Dizzy" features the other side of the coin and a fledgling love story found on the dancehall floor. "Reservations For Two" is a romantic night set in the great outdoors, and "Here's To The Weekend" offers an appreciation for a few cold beers with good friends while searching for a reprieve from the daily grind.
A Houston native, Marez's sound isn't just centered around country music, it's weaved through his entire 24 years. As a member of a musical family from Oklahoma known for their bluegrass and fiddle talents, Marez started playing guitar at age six and his first live performance was a Buck Owens song in the first-grade talent show. Marez worked as a ranch hand and even rode bulls as a hobby for years to support his music career. He also won the Houston Livestock Show & Rodeo's talent competition in 2014.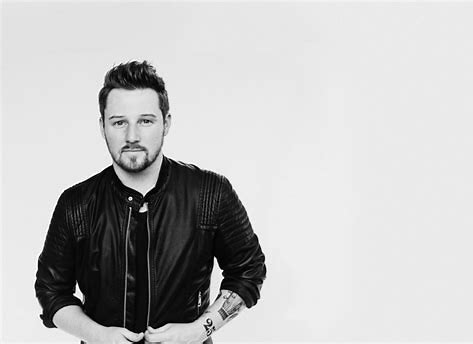 ABOUT JOSH MIRENDA
Nashville native, Josh Mirenda, is a country music singer/songwriter with multi-platinum selling status. A successful songwriter, Josh was the recipient of the ASCAP Song Of The Year for "Somewhere on the Beach," recorded by Dierks Bentley. You may not be aware, but Josh's music has been playing on your radio for years with hits recorded by Jason Aldean, including title track "They Don't Know," and various other artists.
From songwriter to singer, Josh's debut single, "I Got You", from his self-titled ep, has nearly 20 million streams on Spotify, which landed him a spot on Spotify's hot country list. Pursuing his dream of being an artist of his own, josh is working on new music and is on the road opening for artists such as Easton Corbin, Rodney Atkins, Dylan Scott, and Chris Young.
ABOUT STONEY'S ROCKIN' COUNTRY
The World-Famous Stoney's Rockin' Country is Las Vegas' premiere destination for locals and tourists who are looking for a boot stomping good ole time with line dancing, mechanical bull riding, beer pong, pool tables and more. Located at Town Square, Stoney's Rockin' Country is a 19,000 square foot high-energy nightclub that features a 2,000 square foot dance floor and 570 square foot stage for dancing and performances, along with a state-of-the-art sound system, live bands, and the industry's leading DJs. Open Thursday through Saturday, Stoney's Rockin' Country offers special promotions including the World-Famous Ladies Night on Thursdays where ladies drink for just $2 and Fresh Country Fridays with live music from the latest and greatest in country music. Doors open at 7 p.m. and line-dancing lessons begin at 7:30 p.m. For more information, call (702) 435-2855 or go to stoneysrockincountry.com.  Find Stoney's Rockin' Country on Facebook, Twitter @StoneysLV, and Instagram @stoneysrockincountry.
Summary
Article Name
Stoney's Rockin' Country heats up with live music this June featuring American Idol Season 19 Winner Chayce Beckham
Description
Stoney's Rockin' Country heats up with live music this June featuring American Idol Season 19 Winner Chayce Beckham