THE FINAL COUNTDOWN: 10 DAYS LEFT TO SIGN UP FOR CIRCA SPORTS' $14 MILLION, NO RAKE PRO FOOTBALL CONTESTS
Circa Million V and Circa Survivor Contests Mark Highest Prize Purse Ever for a Professional Football Sports Betting Contest
Sign-ups End at 2 p.m. PT on Sept. 9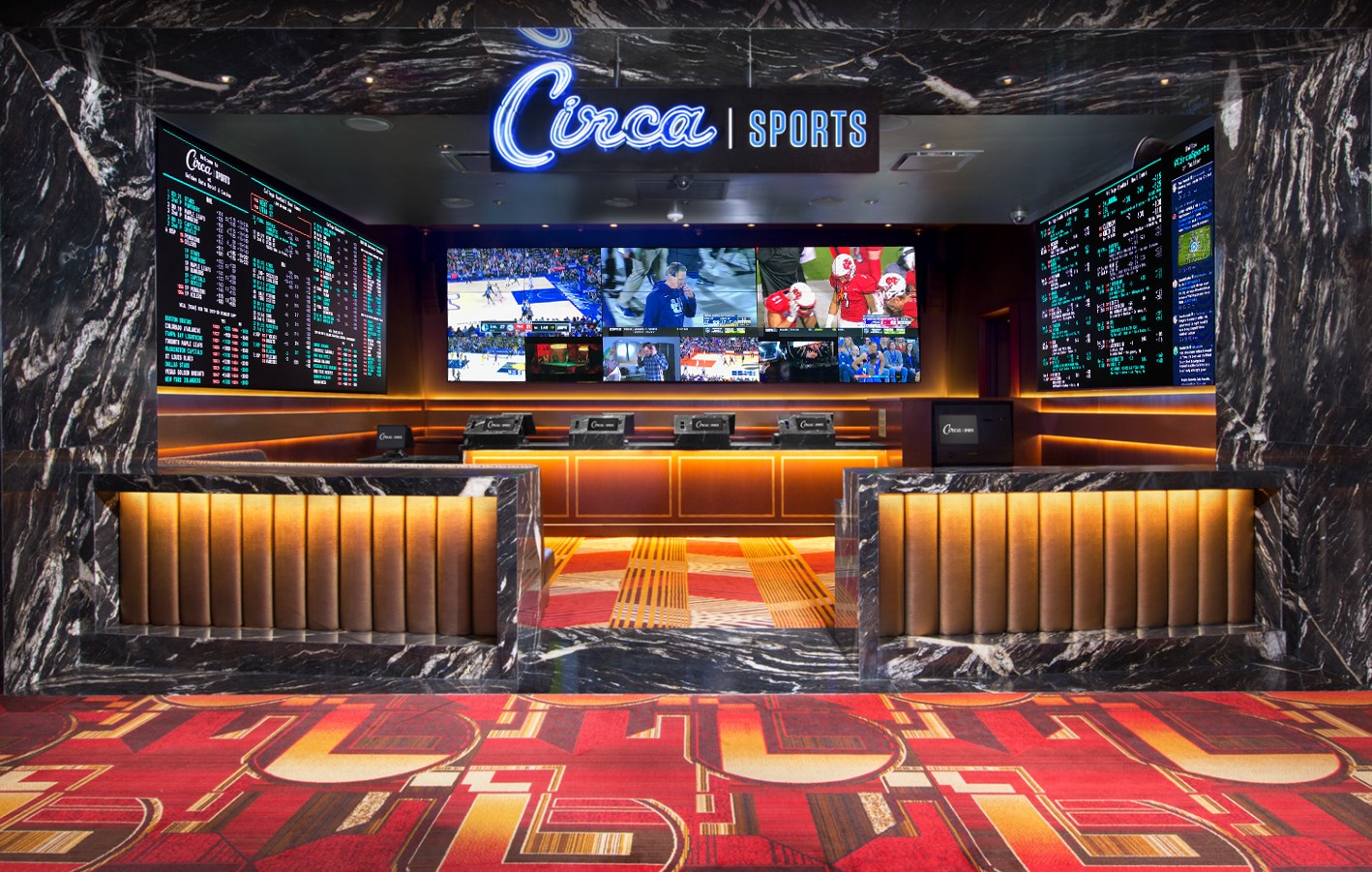 It's the final countdown – today marks 10 days left to sign up for Circa Sports' $14 million, no rake Circa Million V and Circa Survivor contests. Marking the highest prize purse in a professional football contest ever, sign-ups are open now through September 9 at 2 p.m. PT.
For the upcoming 2023-2024 season, Circa Million V features a $6 million guarantee, while Circa Survivor's prize pool boasts $8 million. Winners of both contests will also receive a coveted, custom blue Circa Sports jacket to wear during the check presentation. Sign-ups can now be made in-person at all Circa Sports Nevada locations or via a proxy.
With overlays at $2.6 million in Circa Million V and $2.1 million in Circa Survivor as of Wednesday morning, this means that entries will have more implied value, as the prize pool will be supplemented by Circa Sports.
Last year, Circa Sports awarded $12 million in winnings to the victors of the 2022-2023 contest during a check presentation at the D Las Vegas. Circa Survivor broke records with the highest individual payouts ever in a professional football contest with two checks for over $3,066,500. Circa Million IV also delivered $6 million in prizes including $1 million to the first-place winner.
Details on this year's Circa Million V and Circa Survivor contests are below:
About Circa Million V
Circa Million V will deliver $6 million guaranteed in total prizes, with a $1 million first place prize that comes with a coveted Circa Sports blue jacket. The contest has no rake, and any extra fees go into the quarter- and full-season prize pools.
$3.65 million will be allocated amongst places two through 100 and $300,000 of prizes per quarter will be awarded every four to five weeks. The last place booby prize winner will receive $100,000 and second-to-last place booby prize winner will receive $50,000.
Each player will make five professional football picks against the spread each week via the Circa Sports Nevada mobile app or in person at a Nevada Circa Sports location. One point will be awarded for each correct selection and one-half point for each push. Each entry for Circa Million V is $1,000, with a maximum of five entries per person. All entrants also will receive a Circa Million V hat.
Full season cash prizes will be awarded to the top 100 places, the last place and second-to-last place. Each quarter cash prizes will be awarded to the top five places and the last place score.
Contest point spreads will be posted every Thursday around 10 a.m. PST, with selections due by 4 p.m. Saturday. During Thanksgiving week, point spreads will be posted at 10 a.m. Wednesday.
About Circa Survivor
Circa Survivor returns with a payout of $8 million for the last entry standing. The contest has no rake, so the last remaining entry wins the entire Circa Survivor pool of $8 million guaranteed, plus more if entries exceed this amount.
Circa Survivor will consist of up to 20 legs throughout the year, one for every week of the football season plus two special weeks. Each week, participants will choose a team to win straight up, but the player cannot pick the same team twice for the duration of the season. Thanksgiving/Black Friday and Christmas Day will each be considered their own contest weeks.
Entries are $1,000 each, with a maximum of 10 entries per participant. An entrant can purchase up to 10 additional entries if they lose their original entries on the opening Thursday night game. An entrant cannot go into the Saturday deadline with more than 10 active entries. All entrants will also receive a Circa Survivor hat.
Entries are eliminated from the contest by selecting a team that subsequently loses or ties its game that week. If more than one entry remains after 20 legs, the pool will be split equally amongst all the entries that successfully submitted a selection during the leg.
During the season, picks are due at 4 p.m. PST every Saturday or before kickoff for the selected game. For Thanksgiving/Black Friday, picks are due by 10 p.m. PST the preceding Wednesday night. For Christmas Day, picks are due by 9 a.m. PST on Monday, December 25.
For more information on the contests, visit circasports.com. Sign-ups and entries for both contests can be made in-person at any of the following Circa Sports Nevada locations:
Entries for participants outside of Nevada can register a proxy to submit picks from within the state. Proxies must be present at the time of registration.
Last week, Circa Resort & Casino hosted its "Ultimate Contest Weekend" on August 24-26. Entrants to the contests were able to take part in events like open bars at both Circa's Stadium Swim and BarCanada at the D, meet past contest winners, sit in on a panel with sports betting experts to talk through strategies and more.
About Circa Sports
Helmed by casino owner and downtown Las Vegas developer Derek Stevens, Circa Sports is blazing a new trail in the gaming industry by combining customer-first approach to business with a team of the country's top oddsmakers. Circa Sports boasts one of the most competitive wagering menus in Las Vegas and is a leader in the city for sports futures. The venture currently operates in the world's largest sportsbook at Circa Resort & Casino, as well as sister property the D Las Vegas. Stevens launched his first Las Vegas books outside of his downtown properties at Tuscany Suites & Casino and The Pass Casino in Henderson. Additionally, Circa Sports' mobile app is available in Colorado and Iowa, and the brand will launch at a temporary casino in Waukegan, Ill. at American Place in partnership with Full House Resorts. Inc. Last year, Circa Sports expanded its operations to northern Nevada in collaboration with Olympia Gaming's new Legends Bay Casino in Sparks.
Summary
Article Name
The Final Countdown: 10 Days Left to Sign Up for Circa Sports' $14Million, No Rake Pro Football Contests
Description
The Final Countdown: 10 Days Left to Sign Up for Circa Sports' $14Million, No Rake Pro Football Contests