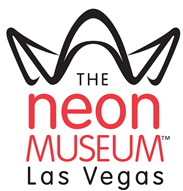 The Neon Museum introducing new ticket options, greater ticket availability online
Tickets to include a youth discount and combo evening ticket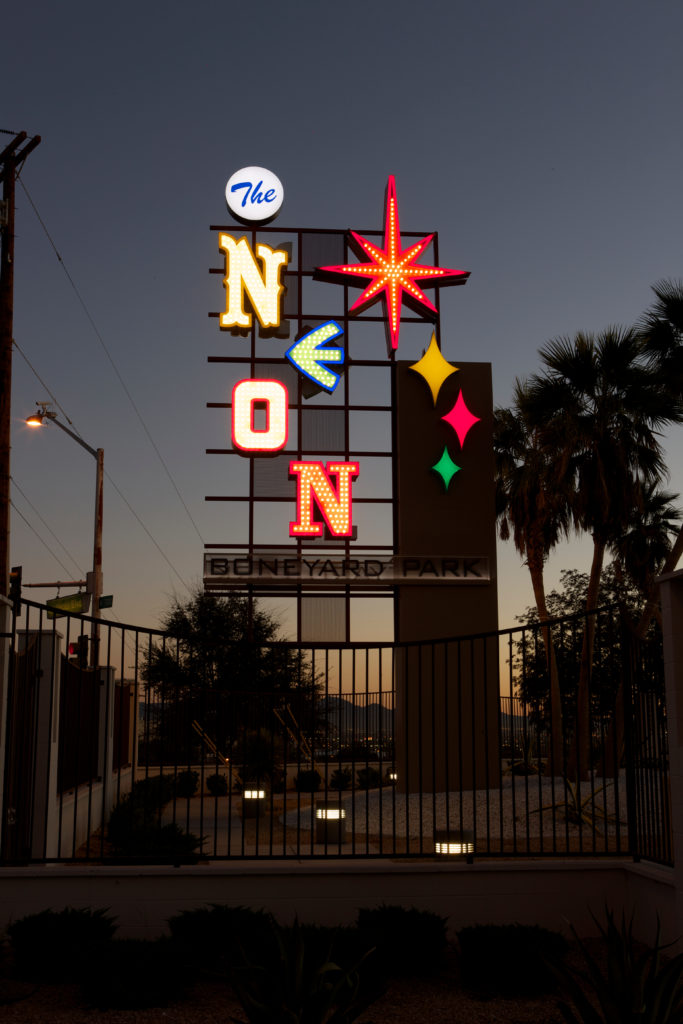 Effective April 1, The Neon Museum will introduce two new ticket options, including a discounted youth rate and a combination ticket for evening visits to include the museum's guided tour and the immersive audiovisual show, Brilliant! Jackpot. All tickets will also be available for purchase online up to three months in advance of a visit date.
"The Neon Museum is committed to making its offerings as accessible as possible, and we believe our guests will welcome these new ticket options," said Aaron Berger, executive director of The Neon Museum.
"In addition, most of our visitors are tourists who often make their plans months in advance. By expanding ticket availability online, we can help people plan their visit to The Neon Museum while they book the rest of their itinerary," added Berger, noting that online tickets will be available for purchase up to three months in advance as opposed to one month.
The Neon Museum has always welcomed children aged six and under for free, and as of April 1, it will offer a youth discount for children aged 7-17. The new youth ticket for general admission will be $10, $14 for an evening guided tour, and $11 for Brilliant! Jackpot.
Also, as many visitors choose to do both of the museum's evening offerings, a guided tour of the Neon Boneyard and Brilliant! Jackpot in the North Gallery, a new combination ticket at $45 will offer a $6 savings over the individual ticket prices.
Given the recent reimagination of the North Gallery, show times for Brilliant! Jackpot will also be adjusted to allow visitors more time to experience all the updated space has to offer. There will be three evening ticket times for Brilliant! Jackpot providing a 45-minute experience.
ABOUT THE NEON MUSEUM:
Founded in 1996, The Neon Museum is a non-profit 501(c)3 organization dedicated to collecting, preserving, studying, and exhibiting iconic Las Vegas signs for educational, historic, arts and cultural enrichment. It has been ranked No. 1 in Las Vegas Weekly's list of "Twenty Greatest Attractions in Las Vegas History," Nevada's "Best Museum" by MSN, one of the 10 best museums in Las Vegas by USA Today's 10best.com, "One of the Top 10 Coolest Things You Didn't Know You Could Do" by Forbes.com, one of the "Top 10 Historic Spots in Las Vegas" by Vegas.com; one of "15 Most Fascinating Museums in the U.S." by VacationIdea.com; and earns a consistent 4.5 out of 5 rating on TripAdvisor. On its 2.27-acre campus, The Neon Museum has an outdoor exhibition space known as the Neon Boneyard ("boneyard" is traditionally the name for an area where items no longer in use are stored); the North Gallery, home to the immersive audiovisual experience "Brilliant! Jackpot" which uses technology to re-illuminate more than 40 non-operational signs; the Boulevard Gallery outdoor exhibit and event space; and its visitors' center inside the former La Concha Motel lobby. The museum collection also includes nine restored signs installed as public art in downtown Las Vegas. Public education, outreach, research, and arts preservation represent a selection of the museum's ongoing projects. For more information, including tour schedules and tickets, visit www.neonmuseum.org. Also follow @NeonMuseum on Facebook and Twitter and @theneonmuseumlasvegas on Instagram.
Summary
Article Name
The Neon Museum introducing new ticket options, greater ticket availability online
Description
The Neon Museum introducing new ticket options, greater ticket availability online