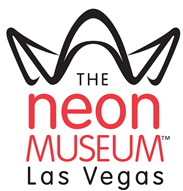 The Neon Museum voted Best Pop Culture Museum by USA Today 10Best.com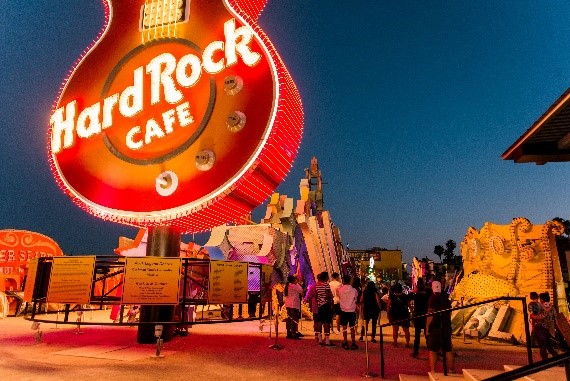 The Neon Museum was voted No. 1 in the 2022 USA TODAY 10Best Readers' Choice travel award contest for Best Pop Culture Museum.  The Neon Museum was nominated by a panel of travel experts and won the top spot by 10Best.com readers from a field of highly popular and notable museums from across the United States. It was the only museum in Nevada nominated.
"We are very honored to have been selected by USA Today and 10best.com's travel experts for inclusion in this list of venerable pop culture museums, and we are humbled to have been voted number one by the public," said Aaron Berger, executive director of The Neon Museum. "As a museum, we are grateful to be seen as a reflection of pop culture. The recognition speaks volumes about how museums can preserve and present historical artifacts that resonate with today's visitors.
Twenty pop culture museums were chosen as nominees for the contest by a panel of relevant experts which include a combination of editors from USA TODAY; editors from 10Best.com; relevant expert contributors; and sources for both these media and other Gannett properties. The public then had the opportunity to vote online for one nominee per day, over a four-week period on the 10Best.com website. The list of nominees included iconic pop culture destinations like the Rock & Roll Hall of Fame, the GRAMMY Museum Mississippi, the Birthplace of Country Music Museum, the Stax Museum of American Soul Music, and Rancho Obi-Wan, to name a few.
10Best.com provides original, unbiased, and experiential travel content of top attractions, things to see and do, and restaurants for top destinations in the U.S. and around the world. The core of the site's uniqueness is its team of local travel experts: a well-traveled and well-educated group who are not only experts in their fields – and their cities – but discriminating in their tastes. These local experts live in the city they write about so the content is constantly updated. 10Best.com averages 5 million visitors per month. It was acquired by USA TODAY in January of 2013.
ABOUT THE NEON MUSEUM:
Founded in 1996, The Neon Museum is a non-profit 501(c)3 organization dedicated to collecting, preserving, studying, and exhibiting iconic Las Vegas signs for educational, historic, arts and cultural enrichment. Fully accredited by the American Alliance of Museums (AAM), The Neon Museum has been ranked No. 1 in Las Vegas Weekly's list of "Twenty Greatest Attractions in Las Vegas History," Nevada's "Best Museum" by MSN, No. 1 Pop Culture museum and one of the 10 Best Museums in Las Vegas by USA Today's 10best.com, "One of the Top 10 Coolest Things You Didn't Know You Could Do" by Forbes.com, one of the "Top 10 Historic Spots in Las Vegas" by Vegas.com; one of "15 Most Fascinating Museums in the U.S." by VacationIdea.com; and earns a consistent 4.5 out of 5 rating on TripAdvisor. On its 2.27-acre campus, The Neon Museum has an outdoor exhibition space known as the Neon Boneyard; the North Gallery, home to the immersive audiovisual experience "Brilliant! Jackpot" which uses technology to re-illuminate more than 40 non-operational signs; and its visitors' center inside the former La Concha Motel lobby. The museum collection also includes nine restored signs installed as public art in downtown Las Vegas. Public education, outreach, research, and arts conservation represent a selection of the museum's ongoing projects. For more information, including tour schedules and tickets, visit www.neonmuseum.org. Also follow @NeonMuseum on Facebook and Twitter and @theneonmuseumlasvegas on Instagram.
About USA TODAY 10Best Readers' Choice Awards
The 10Best Readers' Choice Award contest launches new categories every other Monday at noon, revealing each category's 20 nominees. After 4 weeks of voting, the contest closes on the 28th day at noon. On the Friday after voting ends, winners are revealed. Rules allow the public the right to vote online for one nominee per category, per day. While the 10Best Readers' Choice Award contest lives on 10Best.com – a standalone travel media site – it is promoted across USA TODAY Travel Media Group's digital and mobile products, as well as via social media. Nominees are also announced and/or promoted across relevant USA TODAY departments and through Gannett media outlets.
Summary
Article Name
The Neon Museum voted Best Pop Culture Museum by USA Today 10Best.com
Description
The Neon Museum voted Best Pop Culture Museum by USA Today 10Best.com