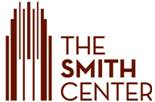 The Smith Center for the Performing Arts
**July Performance Listings**
 
Address: 361 Symphony Park Avenue
Las Vegas, NV 89106
Phone: The Smith Center box office – 702-749-2000
Website Address: www.TheSmithCenter.com
Attractions / Tours
The Smith Center
Wednesdays and Saturdays, 10:30 a.m.
Free to the public
The Smith Center for the Performing Arts offers free, guided walking tours of the world-class campus on Wednesdays and Saturdays at 10:30 a.m. highlighting its architectural accomplishments, artwork and historic overview. Tours last approximately 60 minutes and are limited to 20 patrons per tour. To register for a tour, please visit www.TheSmithCenter.com.
 
July Show Listings
As of June 4, 2013
REYNOLDS HALL
Jethro Tull's Ian Anderson Plays "Thick As A Brick 1&2"
Friday, July 2 at 7:30 p.m.
Ticket prices start at $45
Reynolds Hall
Jethro Tull's composer Ian Anderson brings his groundbreaking "Thick As a Brick" and his 2011 continuation of the album, "Thick As a Brick 2," to Reynolds Hall. The tour features a more theatrical production with video and additional musicians, including Ian's band: bassist David Goodier, keyboardist John O'Hara, drummer Scott Hammond, and wunderkind guitarist Florian Opahle – all of whom have performed with Ian on his solo dates over the years as well as having performed at various times as members of Jethro Tull. British singer Ryan O'Donnell, who has been active in the U.K. theatrical scene will also be singing. Ian added the young performer as he wants to perform vocals and instrument parts as they appeared on the original "Thick as a Brick."

"Weird Al" Yankovic
The Alpocalyspse
Saturday, July 6 at 7:30 p.m.
Ticket prices start at $29
Reynolds Hall
"Weird Al" Yankovic, the undisputed king of pop culture parody, has sold more comedy recordings than any other artist in history. In a career spanning nearly three decades, he has amassed 30 Gold and Platinum albums, seven Gold and Platinum-certified home videos and three Grammy® Awards. The singer-songwriter's hits include "Eat It," "Like a Surgeon," "Fat," "Smells Like Nirvana," "Amish Paradise," and "The Saga Begins."
CABARET JAZZ
Clint Holmes
Friday, July 5 and Saturday, July 6 at 8:30 p.m.; Sunday, July 7 at 2 p.m.
Ticket prices start at $35
Cabaret Jazz
A master entertainer, Clint Holmes never performs the same show twice. Instead, he features a constantly evolving kaleidoscope of music every single night, ranging from contemporary to jazz to Broadway, and swinging into July with the Great American Songbook and special guest Vincent Falcone.
About The Smith Center for the Performing Arts
The hallmark of downtown Las Vegas' 61-acre urban development known as Symphony Park, The Smith Center for the Performing Arts is a public-private partnership that opened in March 2012. Heralded as the city's Heart of the Arts®, The Smith Center is an architectural triumph and long-awaited cultural achievement that educates and entertains the citizens of Southern Nevada. The $470 million world-class performing arts center offers a blend of performances by resident companies, first-run touring attractions, lectures and internationally acclaimed performers in music, theater and dance. The five-acre campus features four performance spaces including the 2,050-seat Reynolds Hall, a 258-seat Cabaret Jazz club, the 250-seat Troesh Studio Theater and the 1.7-acre Donald W. Reynolds Symphony Park for outdoor concerts. Additionally, the campus is home to the Discovery Children's Museum that opened in March 2013. For more information about The Smith Center for the Performing Arts, please visit www.TheSmithCenter.com. Keep up with news and events on Facebook and follow The Smith Center on Twitter at @SmithCenterLV.