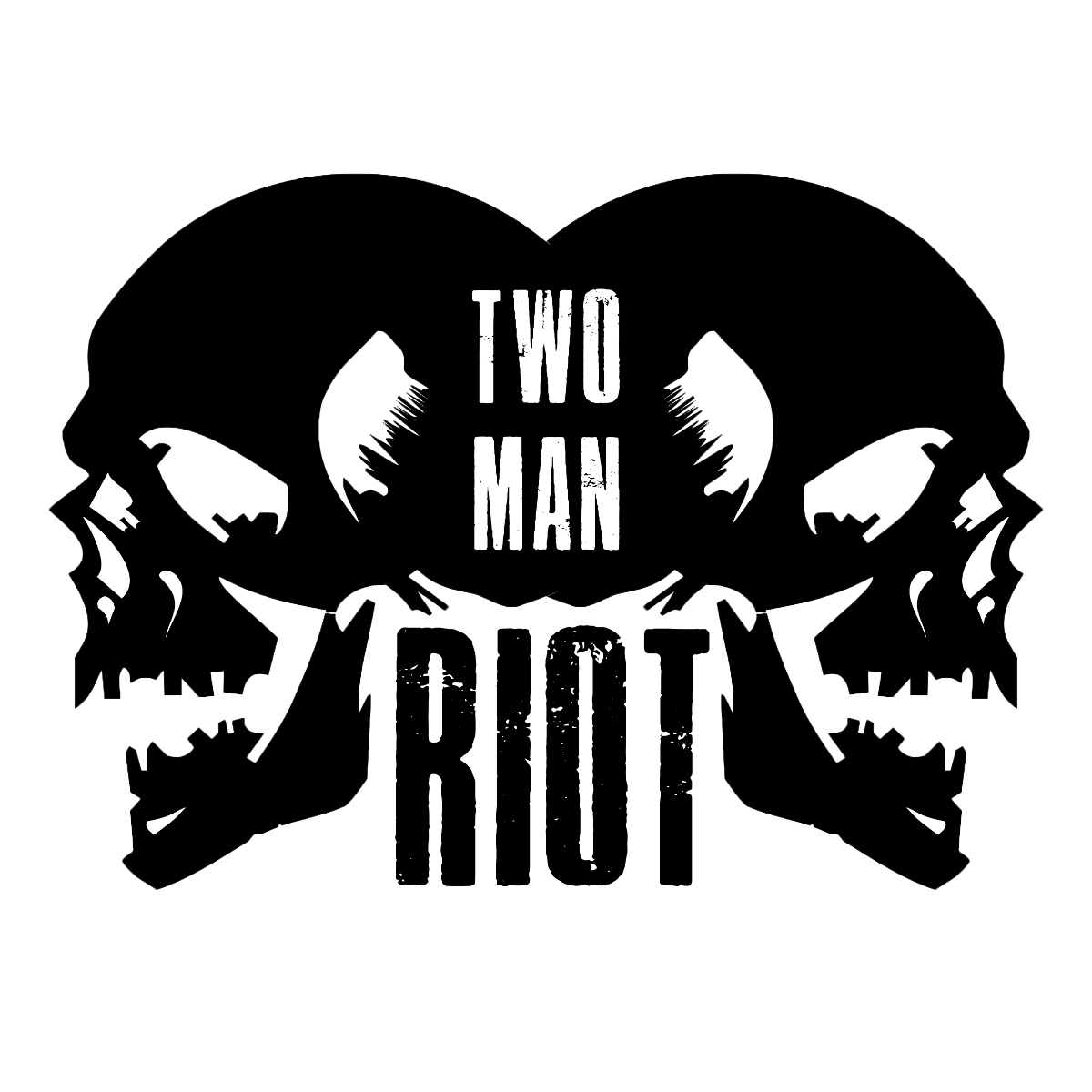 TWO MAN RIOT, FEATURING FRANKY PEREZ AND STACEY GEARING, ANNOUNCE RE-RELEASE OF SELF-TITLED DEBUT ALBUM AND WELCOME SEAN GEARING TO "THE RIOT"
Two Man Riot to be available for purchase via twomanriot.hearnow.com and streaming across all streaming services, beginning Friday, July 8, 2023
Album release party to be held at The Sand Dollar Downtown at the Plaza Hotel & Casino in Downtown Las Vegas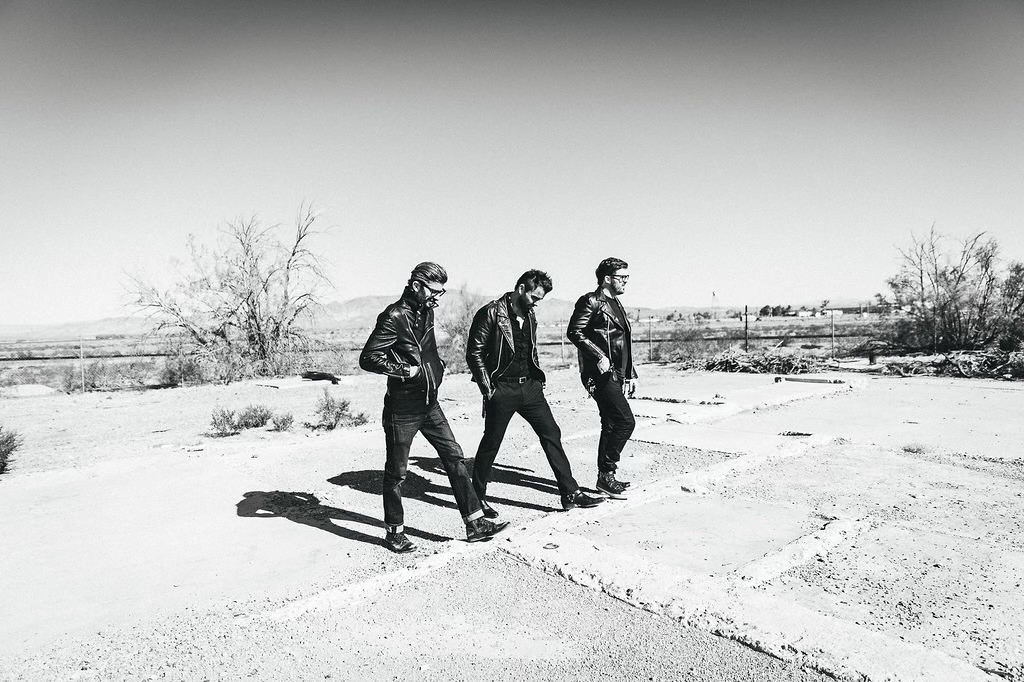 i-
Two Man Riot, the hard-hitting, rock 'n roll band led by singer, songwriter, and drummer Franky Perez and guitarist Stacey Gearing, has announced the re-release of their eponymous debut album. A testament to the power of true friendship and the struggles of addiction and growing up in the "Sin City" of Las Vegas, Two Man Riot will be available for purchase and streaming for the first time since its original 2005 release, beginning Friday, July 8, 2023.
Written, recorded, and self-released in just two weeks in 2005, the album quickly gained a cult following and established the band as a force to be reckoned with in the rock world. A straight-forward, raw, rock 'n roll album, featuring Perez on lead vocals and drums, with Gearing on baritone guitar, Two Man Riot is filled with themes of friendship, addiction, anger, and rebelliousness. It came from a place of dissatisfaction with themselves and what was happening in music at the time – themes the band knew all too well, making it an honest and raw representation of their lives in those turbulent days.
The album was eventually lost to history, as Perez and Gearing moved on to new projects. Nearly two decades later, the original recordings were rediscovered and remastered with a new perspective on life, but the same unbreakable friendship that made the original record so impactful.
"The re-release of our self-titled album is a tribute to our friendship and the power of raw rock 'n roll," says Perez. "We were tired of the politics and egos of the music industry, so we decided to trust in each other and create something that was true to ourselves. We're excited to share it with a new generation of fans."
Two Man Riot will be available for pre-order via twomanriot.hearnow.com, beginning Friday, July 1, 2023. The album, featuring all-new, original artwork and a remastered sound, will be available for download and streaming across all platforms, including Spotify, iTunes, Apple Music, and more, beginning Friday, July 8, 2023.
A special album release party featuring Perez and Gearing's first performance of the album in more than two decades, will be held Saturday, July 8, 2023 at 10 p.m. inside the iconic Sand Dollar Downtown at Plaza Hotel & Casino in Downtown Las Vegas. The date will also mark the special introduction of Sean Gearing, Stacey's brother, who will play rhythm guitar in the band. The new lineup is currently working on new music for a 2024 release. All proceeds from Two Man Riot merchandise sold during the album release party will be donated directly to local drug and alcohol recovery programs throughout Las Vegas.
For more information on Two Man Riot, please visit twomanriot.com. Follow along with Two Man Riot on Instagram at @twomanriot. #twomanriot
TWO MAN RIOT TRACK LIST:
Bow Down To Rock n Roll
Shootin' From the Hip
Lose Those Jeans
Feels So Good Being Bad
Stuck Between Heaven and Hell
Dirty Birds
I Killed The Repo Man
I'll Meet My Maker in the Street
About Two Man Riot
Two Man Riot was born from love, loss, addiction, and rebelliousness. All of those things still ring true in every song and performance, but now the loudest chords are those of redemption. Featuring singer, songwriter, and musician Franky Perez (Slash, Apocalyptica, Billy Gibbons, Geezer Butler, The Doors, Scars on Broadway), Stacey Gearing, and Sean Gearing, lifelong friends who met in 1994 on a remote desert road known to local kids in Las Vegas as the "Top of Trop" – a place where teenage outcasts went to drink, fight, and listen to music blaring from open car doors – Two Man Riot released their eponymously-titled, debut album in 2005. Following years of addiction, loss, recovery, and redemption, the band has returned to re-release their debut album, along with new, original art and a remastered sound.
Summary
Article Name
Two Man Riot, featuring Franky Perez and Stacey Gearing, announce re-release of self-titled debut album and welcome Sean Gearing to "The Riot
Description
Two Man Riot, featuring Franky Perez and Stacey Gearing, announce re-release of self-titled debut album and welcome Sean Gearing to "The Riot