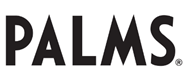 Vegas-themed piece to debut at The Shag Store at the Palms Casino Resort, Aug. 25
Artist Josh Agle, aka Shag, will personalize limited-edition print "The High Roller Suite"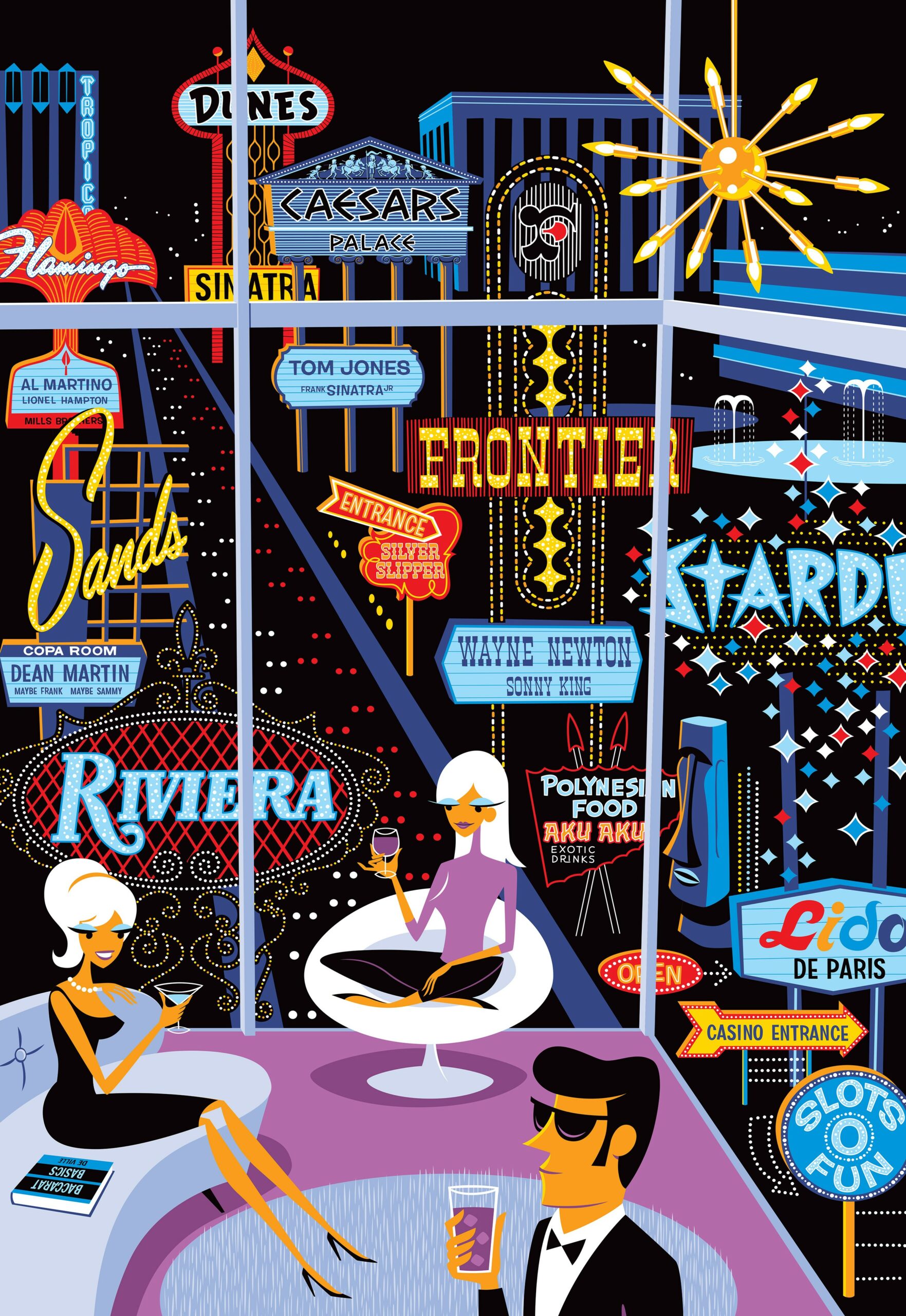 On Thursday, Aug. 25 at a special event from 6 to 9 p.m. at The Shag Store inside the Palms Casino Resort, Josh Agle, aka Shag, will debut and personalize "The High Roller Suite," an exclusive piece he created specially to capture mid-century Las Vegas.
"The High Roller Suite" is a silk screen print on black paper, measuring 26 by 38 inches, and boasts Shag's signature artistic style of 11 vibrant colors. Each print is hand signed by Shag and numbered with only 200 available. At the Aug. 25 event, which is open to the public and requires no RSVP, Shag will personalize the limited-edition prints for attendees.
On what led to the Las Vegas themed piece, Shag said, "The High Roller Suite was inspired by the vintage signage on the Strip that I remembered from a childhood trip to Las Vegas in the 1970s. Most of the signs from the '50s and '60s were still intact at that time, but the acts appearing on the casino marquees were pure fantasy. I researched to make sure each entertainer depicted in the piece appeared at the respective casino with their name on the marquee, but I'm sure there was not one single night in Vegas when all these headliners performed."
Shag has plans to do another version of this image with present day casinos and attractions like the Eiffel Tower, Palms, New York skyline, and High Roller Ferris wheel. He also has other Vegas-themed ideas on the drawing board, including a depiction of Evel Knievel's famous motorcycle jump of the Caesars Palace fountains.
In addition to the merchandise signing and a meet & greet with Shag on Aug. 25, guests will have the opportunity to explore the artist's second retail location that opened at the Palms Casino Resort in May while enjoying complimentary cocktails.
Shag is a painter, designer and illustrator with a distinctive artistic style that draws from mid-century modern advertising illustration. His work depicting stylized urbanites is imbued with irony, attitude, and a sly sense of humor. Solo exhibitions of Shag's work have been held in the U.S., Europe, Japan, Australia, and South America. Shag has also designed projects for numerous companies, especially in the entertainment industry, including The Walt Disney Company, the Coca-Cola Company, DC Comics, Cirque Du Soleil, and the Venetian Resort Hotel Casino in Las Vegas as well as a 100-foot-long mural in the Georgia Aquarium.
About The Shag Store
The Shag Store is a gallery and retail shop dedicated to the art of Josh Agle ("Shag"). Founded in Palm Springs, California in 2010 and with a second location in Las Vegas, Nevada that opened in May 2022, the Shag Store offers limited-edition merchandise, original paintings, books, and fine art prints that span Shag's successful career of more than 30 years. For more information, visit: https://shagstore.com/ and follow @theshagstore on Instagram and Facebook.
About Palms Casino Resort
Palms Casino Resort is making history as the first resort in Las Vegas fully owned and operated by a Native American Tribe. Palms Casino Resort features two distinct towers with 766 hotel rooms and suites, a diverse mix of bars, restaurants, live entertainment venues and immersive lifestyle experiences across a 95,000-square-foot reimagined casino. The resort also includes over 190,000 square feet of meeting, convention, and event space; the Pearl, a 2,500-seat theater; an expansive pool and spa area; wedding chapel; the Brenden Theatres 14-screen cinema and nearly 600 units at Palms Place condominiums.
Palms is located just west of the center of the Las Vegas Strip off I-15 on Flamingo Road. Palms Casino Resort is owned by The San Manuel Gaming and Hospitality Authority ("SMGHA") an affiliate of the San Manuel Band of Mission Indians. For more information visit http://www.palms.com/ or the Palms Press Room. Follow Palms on social media Facebook, Twitter, Instagram.
About San Manuel Gaming and Hospitality Authority 
The San Manuel Gaming and Hospitality Authority is a governmental instrumentality of the San Manuel Band of Mission Indians, a federally recognized Indian tribe, created for the purpose of independently carrying out the investment in, and ownership and management of, gaming and hospitality businesses outside of the San Manuel Reservation.
Summary
Article Name
Vegas-themed piece to debut at The Shag Store at the Palms Casino Resort, Aug. 25
Description
Vegas-themed piece to debut at The Shag Store at the Palms Casino Resort, Aug. 25