YOUNG NAMED MOUNTAIN WEST PLAYER OF THE WEEK
UNLV senior center notched two double-doubles in the first week of play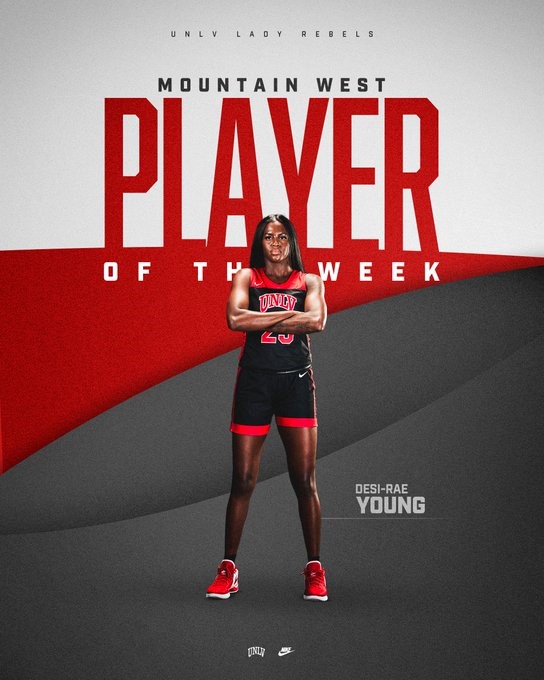 UNLV's Desi-Rae Young has been named the season's first Mountain West Women's Basketball Player of the Week.
The 6-foot-1 senior center picked up her 36th and 37th career double-double during week one to help the Lady Rebels start the season 2-0. Young averaged 22 points, 13 rebounds, dished out four assists, blocked a shot and had four steals through two games.
The Las Vegas native, led the Lady Rebels in the season-opening win against LMU on the road, with her first double-double of the season of 22 points and 16 rebounds, which is two shy from her career high in rebounds.
Young continued to stay hot through the Lady Rebels' home opener victory versus College of Charleston. She scored 10 points in just the first two quarters over the Cougars. Young closed out the second game of the season with her 37th career double-double of 18 points and 10 rebounds, and was the second-leading scorer against College of Charleston.
The Lady Rebels will continue the non-conference homestand hosting Utah Tech on Tuesday, Nov. 14. at 6:30 p.m. at the Cox Pavilion.
Summary
Article Name
Young Named Mountain West Player of the Year
Description
Young Named Mountain West Player of the Year