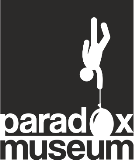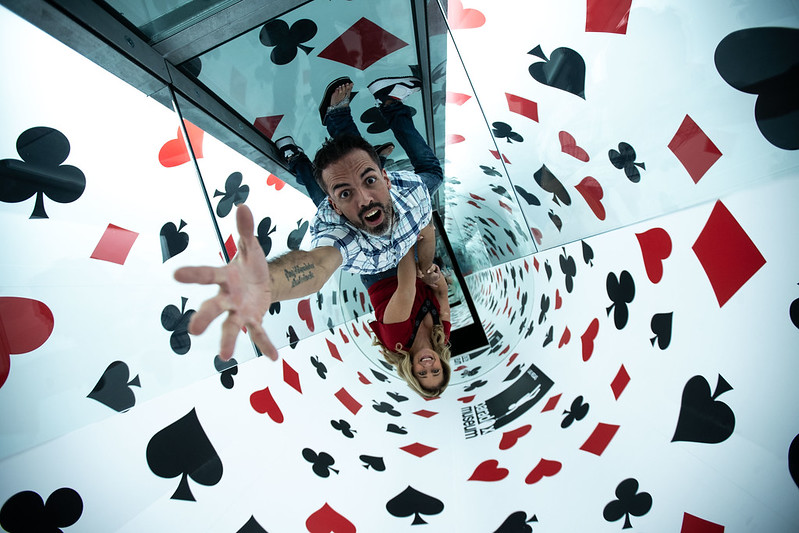 Upside Down Room Exhibit.
(Photo Courtesy of the Paradox Museum)
PARADOX MUSEUM LAS VEGAS ANNOUNCES BUY-ONE, GET-ONE TICKETS AVAILABLE THIS BLACK FRIDAY
Paradox Museum Las Vegas announces buy-one, get-one tickets will soon be for sale in celebration of Black Friday. This limited-time offer will be available online at paradoxmuseumlavegas.com from Friday, Nov. 24 through Sunday, Nov. 26 with promo code BOGO2023.
Weekday tickets (Monday through Thursday) are regularly priced online at $26 for guests 12 and older and $22 for children 4 to 11 while weekend online tickets (Friday through Saturday) are regularly priced at $28 for guests 12 and older and $24 for children 4 to 11. Children 3 and under are always free. Admission includes access to the world's most extraordinary collection of 90 mind-twisting and eye-tricking exhibits – where nothing makes sense, but everything is real.
Paradox Museum Las Vegas is located at 3767 S Las Vegas Blvd, Suite 200 and is open Thursday through Tuesday from 10 a.m. to 8 p.m. Hours of operation are subject to change without notice. Parking is available at Showcase Mall located next to Target.
ABOUT PARADOX MUSEUM LAS VEGAS
Paradox Museum Las Vegas is not just another entertainment venue. The destination features more than 90 paradox-based, exhilarating exhibits and offers more mind-twisting, eye-tricking experiences than any other destination in the world. Guests will learn everything about the exciting science behind paradoxes and discover new perspectives. In addition, visitors will have the opportunity to defy reality and live their own experiences – all while taking unbelievably cool photos and videos. Founded by the Paradox Group, the Paradox Museum is the most innovative and fastest growing company in the "edutainment" industry. Paradox Museum Las Vegas is a must-see and must-share destination for all ages. It touches the hearts and minds of all visitors and offers new perspectives and reality-defying experiences. For more information, visit paradoxmuseumlasvegas.com or follow along on Facebook, Instagram and TikTok.
Summary
Article Name
Paradox Museum Las Vegas Announces BOGO Tickets for Black Friday
Description
Paradox Museum Las Vegas Announces BOGO Tickets for Black Friday