Artist signing at The Shag Store at the Palms Casino Resort, June 30
Artist Josh Agle, aka Shag, will personalize limited-edition print "Four Martini Lunch"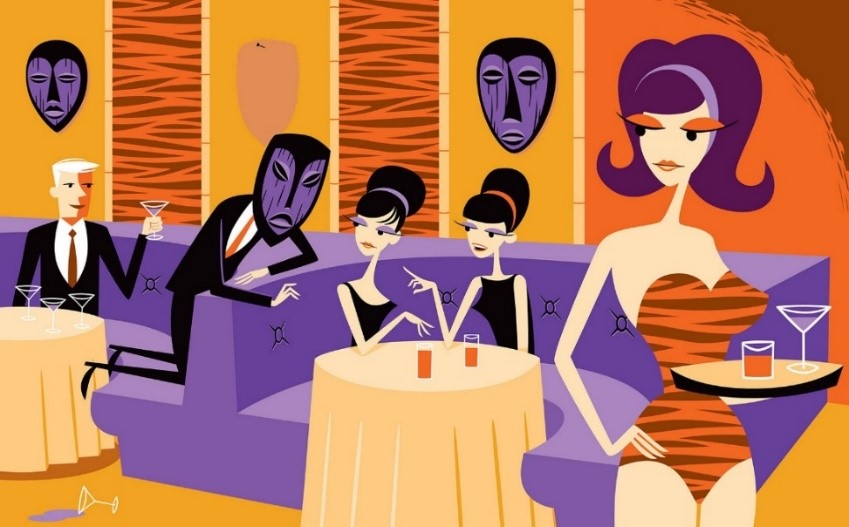 The Shag Store inside the Palms Casino Resort will host a special artist signing event on Thursday, June 30 from 6 to 9 p.m.
At the event, which is open to the public and requires no RSVP, artist Josh Agle, aka Shag, will personalize his limited-edition silkscreen prints entitled "Four Martini Lunch." The print boasts 11 vibrant colors and measures 30 by 20 inches. Each print is hand signed by Shag and numbered with only 200 available.
In addition to the merchandise signing and a meet & greet with Shag, guests will have the opportunity to explore the artist's second retail location that opened at the Palms Casino Resort last month while enjoying complimentary cocktails.
Shag is a painter, designer and illustrator with a distinctive artistic style that draws from mid-century modern advertising illustration. His work depicting stylized urbanites is imbued with irony, attitude, and a sly sense of humor. Solo exhibitions of Shag's work have been held in the U.S., Europe, Japan, Australia, and South America. Shag has also designed projects for The Walt Disney Company, the Coca-Cola Company, and the Venetian Resort Hotel Casino in Las Vegas as well as a 100-foot-long mural in the Georgia Aquarium.
About The Shag Store
The Shag Store is a gallery and retail shop dedicated to the art of Josh Agle ("Shag"). Founded in Palm Springs, California in 2010 and with a second location in Las Vegas, Nevada that opened in May 2022, the Shag Store offers limited-edition merchandise, original paintings, books, and fine art prints that span Shag's successful career of more than 30 years. For more information, visit: www.theshagstore.com and follow @theshagstore on Instagram and Facebook.
About Palms Casino Resort
Palms Casino Resort is making history as the first resort in Las Vegas fully owned and operated by a Native American Tribe. Palms Casino Resort features two distinct towers with 766 hotel rooms and suites, a diverse mix of bars, restaurants, live entertainment venues and immersive lifestyle experiences across a 95,000-square-foot reimagined casino. The resort also includes over 190,000 square feet of meeting, convention and event space; the Pearl, a 2,500-seat theater; an expansive pool and spa area; wedding chapel; the Brenden Theatres 14-screen cinema and nearly 600 units at Palms Place condominiums.
Palms is located just west of the center of the Las Vegas Strip off I-15 on Flamingo Road. Palms Casino Resort is owned by The San Manuel Gaming and Hospitality Authority ("SMGHA") an affiliate of the San Manuel Band of Mission Indians. For more information visit http://www.palms.com/ or the Palms Press Room. Follow Palms on social media Facebook, Twitter, Instagram.
About San Manuel Gaming and Hospitality Authority
The San Manuel Gaming and Hospitality Authority is a governmental instrumentality of the San Manuel Band of Mission Indians, a federally recognized Indian tribe, created for the purpose of independently carrying out the investment in, and ownership and management of, gaming and hospitality businesses outside of the San Manuel Reservation.
Summary
Article Name
Artist signing at The Shag Store at the Palms Casino Resort, June 30
Description
Artist signing at The Shag Store at the Palms Casino Resort, June 30