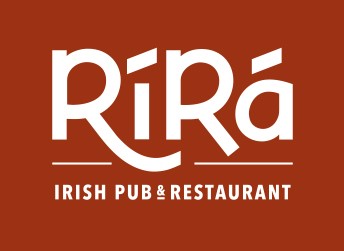 Celebrate World Whiskey Day at Ri Ra Irish Pub
Saturday, May 20, is World Whiskey Day and there is no better place to celebrate than the always lively Rí Rá Irish Pub. Located within the Shoppes at Mandalay Place, Rí Rá boasts an extensive list of world-renowned whiskies. Ri Ra serves a plethora of exclusive whiskey from around the globe divided into the Scotch, American, and International categories. Below, you can find a list of Whiskey you can expect to see on the menu when visiting the pub.
Scotch Whiskey

Special Collections

ALEXANDER MURRAY SPEYSIDE 41-YEAR-OLD SINGLE MALT- $285
STRATHEDEN VINTAGE- $80
Gerston Vintage- $80

Speyside

GLENMORANGIE 25-YEAR-OLD- $140
GLENMORANGIE SIGNET- $65
STRATHMILL 25-YEAR-OLD- $167

Blended Scotch

CHIVAS 25-YEAR-OLD- $60
DEWAR'S SIGNATURE- $40
THE CLASSIC CASK 40-YEAR-OLD RARE- $140

International Whiskies

Canadian

SEAGRAM'S CROWN ROYAL CASK 16- $30

Japanese

YAMAZAKI 18-YEAR-OLD- $79

France

VICOMTE 8-YEAR-OLD SINGLE MALT- $19

India

AMRUT SINGLE MALT WHISKY- $21

Australia

SULLIVANS COVE AMERICAN OAK SINGLE MALT- $62

American Whiskies

PAPPY VAN WINKLE'S FAMILY RESERVE 23-YEAR-OLD KENTUCKY STRAIGHT BOURBON WHISKEY- $195
OLD RIP VAN WINKLE DISTILLERY HANDMADE 10-YEAR-OLD KENTUCKY STRAIGHT BOURBON- $48
FOUR ROSES LIMITED EDITION 2015- $39
With World Whiskey Day around the corner, we would love to work with you on a story highlighting these exclusive whiskey offerings. Please let me know if you would be interested in an interview with Ri Ra's whisky expert and bartender, Wally Lang, or if you need any additional information. For more information regarding Rí Rá Irish Pub, please visit https://rira.com/las-vegas.
Summary
Article Name
Celebrate World Whiskey Day at Ri Ra Irish Pub
Description
Celebrate World Whiskey Day at Ri Ra Irish Pub