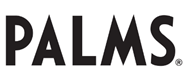 HERE TO EAT (AND PLAY)!
CHRISTMAS CUISINE AND HOLIDAY CHEER AT PALMS CASINO RESORT
Four Delightful Wintertime Menus and Holiday Cocktail Creations from
Scotch 80 Prime, A.Y.C.E Buffet, Serrano Vista Café and Vetri Cucina by Marc Vetri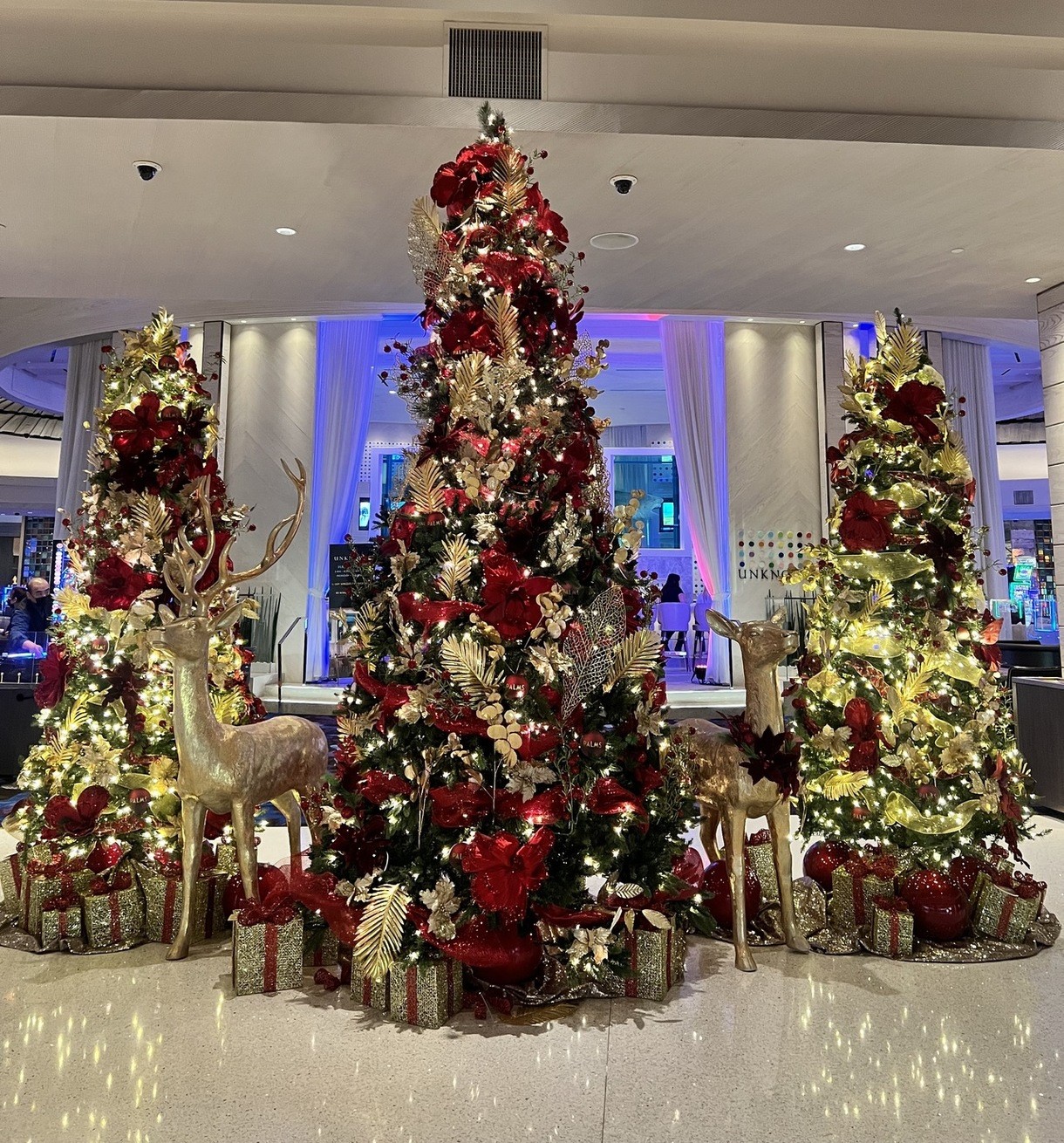 Are you ready for the holidays? With the Christmas spirit in the air join four of Palms Casino Resort's premier restaurants for Christmas menu items and specialty cocktails that will put everyone into the holiday spirit! Known for their culinary excellence and diverse offerings, Scotch 80 Prime, A.Y.C.E Buffet and Serrano Vista Café have all created exquisite Christmas inspired menus that will provide wintry holiday dining options in very unique settings. Also, both Scotch 80 and Vetri Cucina by Marc Vetri crafted three unique cocktails that capture the essence of the holiday, a must try for the season.
*To book reservations please visit: https://www.palms.com/dining/
Scotch 80:
The premier steakhouse of Las Vegas, Scotch 80 Prime is an innovative, classic experience with a warm, intimate design. This year's team curated an amazing menu that features the taste of the holiday. This three-course menu features all the season's finest offerings. Prix Fixe for two menu is $175 and includes:
ROASTED SWEET POTATO & LADY APPLE SOUP
or
WINTER HEIRLOOM LETTUCE
CHATEAUBRIAND WELLINGTON FOR 2
16oz Filet Mignon Wrapped in Foie Gras, Duxelles,
Prosciutto, Spinach Crepe, Lace Puff Pastry
EGGNOG CRÈME BRULEE
A.Y.C.E. BUFFET:
Cut out all the stress that comes with cooking a holiday meal and visit A.YC.E. where guests can experience all the favorites with exclusive Christmas specialties that will leave the family wanting a second plate. Offered on Christmas Day 5 p.m.- 9 p.m. at $58.99 for adults and $48.99 for children.
A.Y.C.E offerings include a Chilled Seafood Display featuring head-on prawns, mussels, ahi poke, salmon poke, seaweed salad, and accompaniments, as well as Prime Rib, Au Jus, Bone-in Ham, Honey Glaze, Roasted Turkey – cranberry sauce, gravy, Salmon en Croute, Trout Almondine, Hot Snow Crab, and Beef Brisket.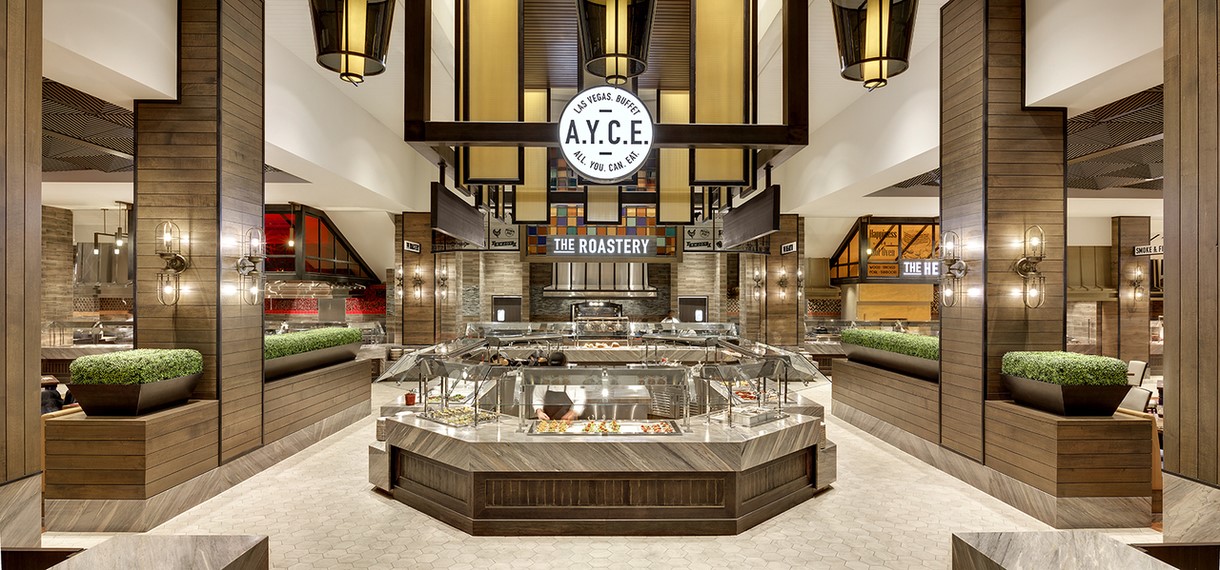 Serrano Vista Café:
Serving up comfort food with a contemporary twist 24/7, Serrano Vista Cafe is preparing an especially comforting Christmas Eve and Christmas night dinner for hotel guests and locals alike at a great value at $49.00.
BUTTERNUT SQUASH SOUP
Or
BABY MIXED GREENS SALAD
PRIME RIB & YORKSHIRE PUDDING*
12 oz. Prime Rib, green beans casserole, au jus, creamy horseradish
DESSERT
Pecan, Chocolate Chip, or Pumpkin Pie
*Prime Rib & Yorkshire Pudding also available a la carte at $29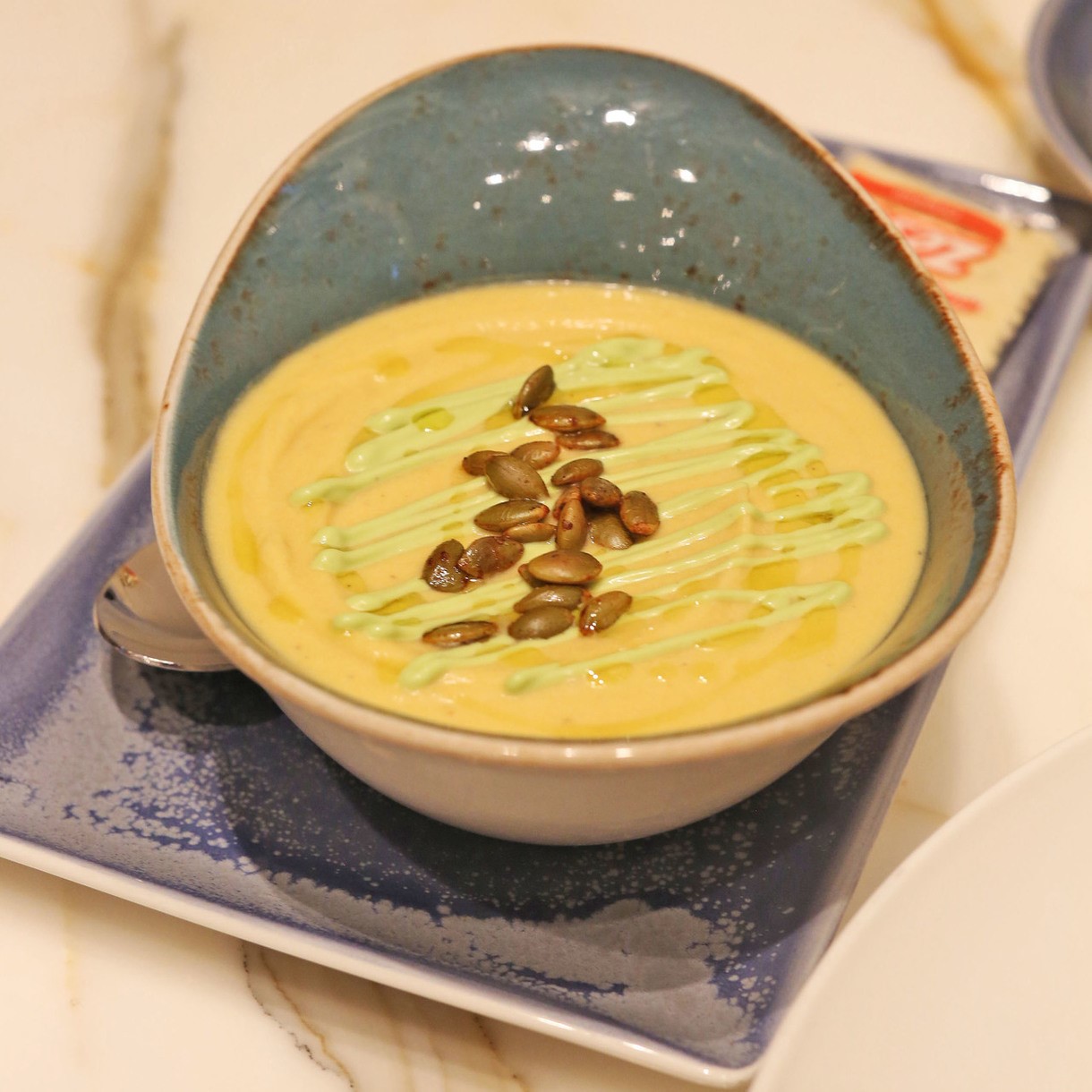 Enjoy several holiday cocktail creations exclusively at Palms Casino Resort:
Vetri Cucina by Marc Vetri
One of the most celebrated restaurants in all of Las Vegas is joining the spirit of the holidays. Visit Vetri Cucina by Marc Vetri to enjoy the breathtaking views of the Las Vegas Strip and experience Christmas in a cocktail with three specialty handcrafted cocktails:
SANTA SANGRE
Our take on a classic warm Christmas time beverage traditionally served in the Christmas markets throughout Italy and Europe, ours is served Shaken and up in a coupe glass
BACIAMI
Translation "Kiss Me", made to resemble mistletoe, refreshing and slightly savory at the same time, made with fresh cranberry, amaro and spiced rum
APPLE AND ROSES
Notes of Granny Smith apple, baking spices and citrus, beautifully shaken and served over a large cube with a "ala Minute" sliced apple garnish, not too sweet, not too dry.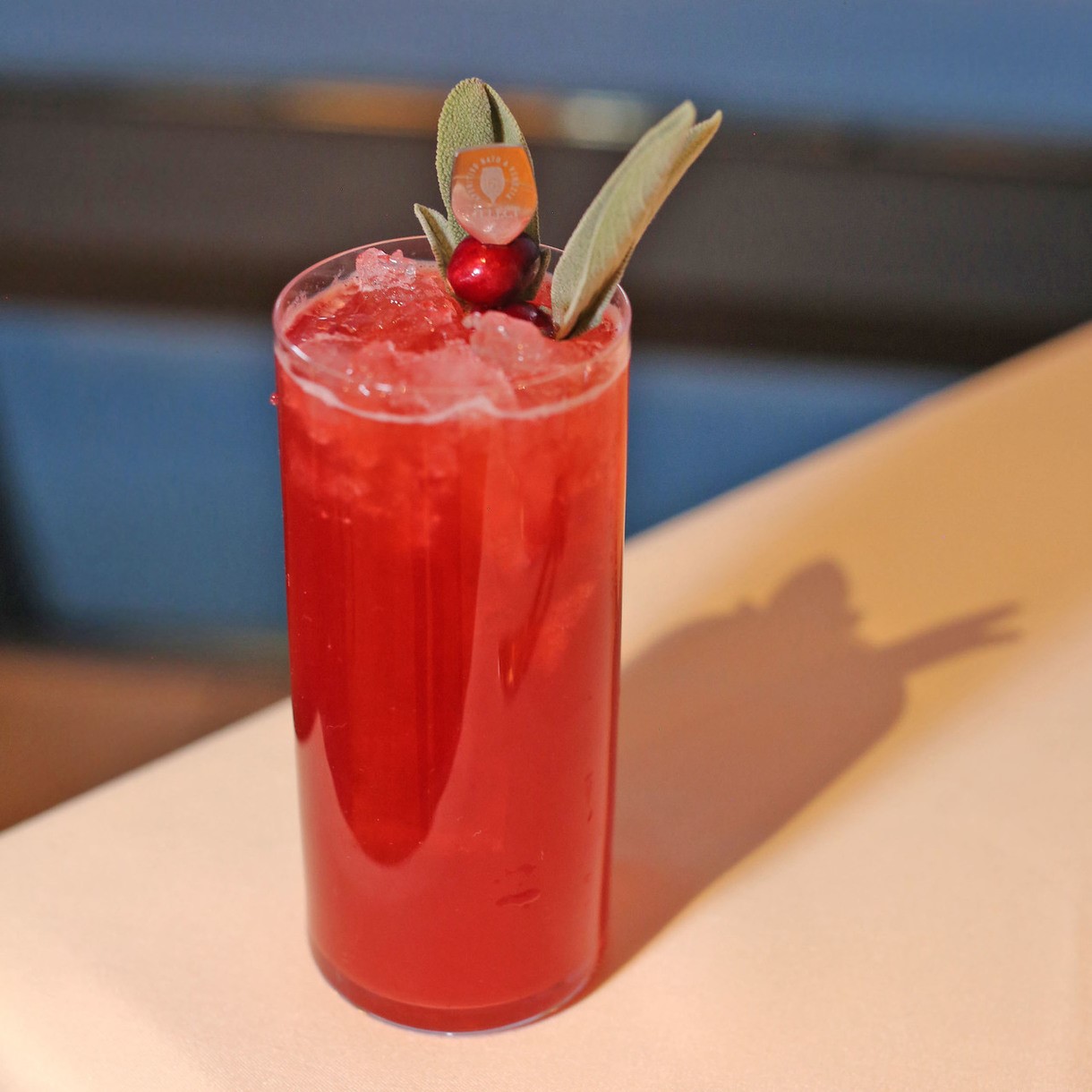 Scotch 80
Scotch 80 will also be featuring Christmas speciality cocktails that will put anyone in the holiday spirit:
Winter Warmer
Aviation gin, Fresh muddled cranberries and ginger root, honey sour, sparkling water.
Spicecar
Hennessy VS Cognac, Cointreau, fresh lemon sour, allspice dram, cinnamon and nutmeg.
Merry Old Fashioned
Orange oil infused Maker's Mark no. 46, Rosemary simple, Angostura bitters, stirred to perfection.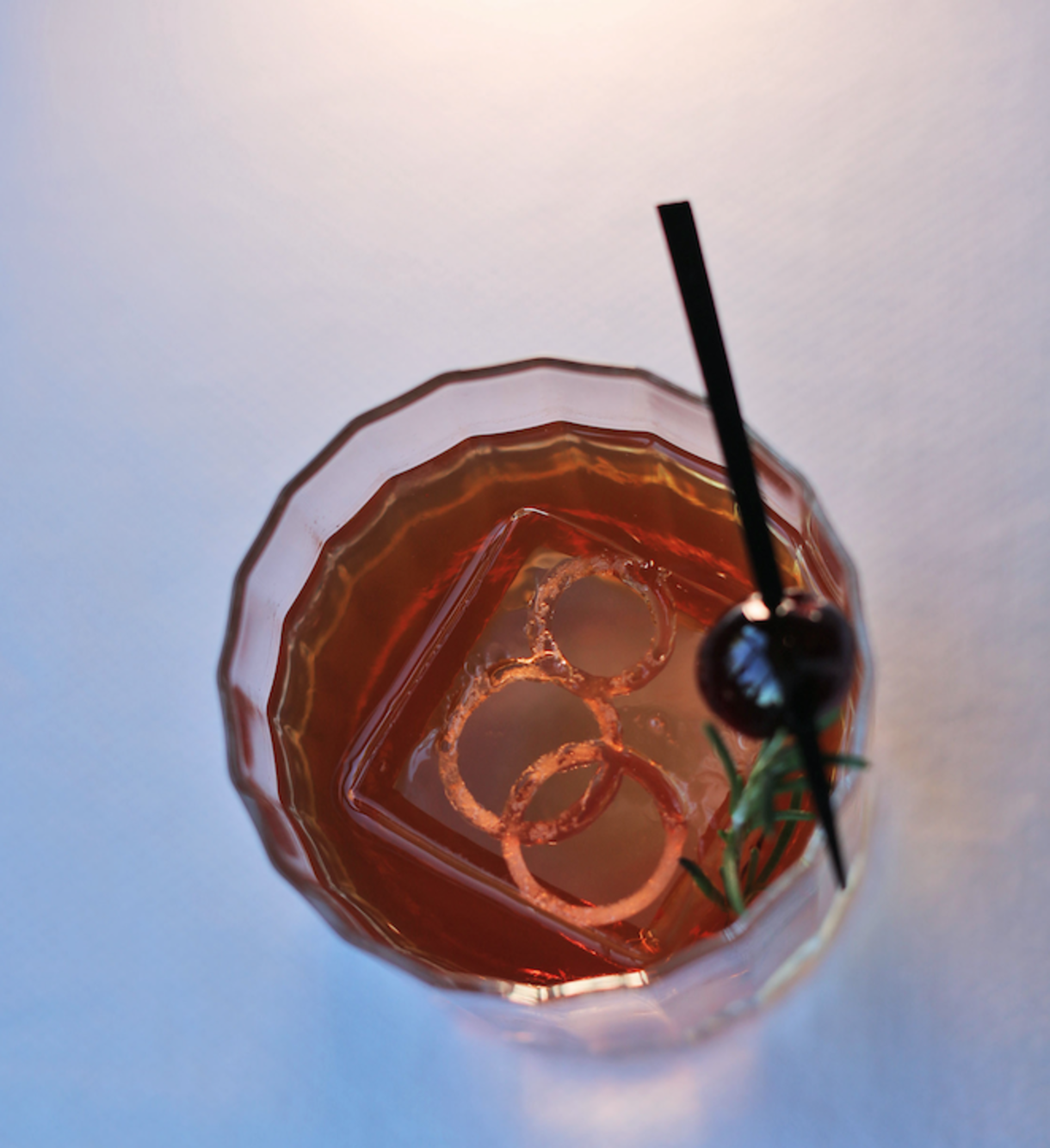 About Palms Casino Resort
Palms Casino Resort is making history as the first resort in Las Vegas fully owned and operated by a Native American Tribe. Palms Casino Resort features two distinct towers with 766 hotel rooms and suites, a diverse mix of bars, restaurants, live entertainment venues and immersive lifestyle experiences across a 95,000-square-foot reimagined casino. The resort also includes over 190,000 square feet of meeting, convention and event space; the Pearl, a 2,500-seat theater; an expansive pool and spa area; wedding chapel; the Brenden Theaters 14-screen cinema and nearly 600 units at Palms Place condominiums.
Palms is located just west of the center of the Las Vegas Strip off I-15 on Flamingo Road. Palms Casino Resort is owned by The San Manuel Gaming and Hospitality Authority ("SMGHA") an affiliate of the San Manuel Band of Mission Indians. For more information visit http://www.palms.com/ or the Palms Press Room. Follow Palms on social media Facebook Twitter Instagram.
About San Manuel Gaming and Hospitality Authority
The San Manuel Gaming and Hospitality Authority is a governmental instrumentality of the San Manuel Band of Mission Indians, a federally recognized Indian tribe, created for the purpose of independently carrying out the investment in, and ownership and management of, gaming and hospitality businesses outside of the San Manuel Reservation.
Summary
Article Name
Christmas Cuisine And Holiday Cheer At Palms Casino Resort
Description
Christmas Cuisine And Holiday Cheer At Palms Casino Resort