Corner Bar Management's The Block Announces
Thursday Night Self-Guide Bar Crawl
"The Block," comprised of a collection of Corner Bar Management's hip destinations on Fremont East between Carson Avenue and S. Las Vegas Boulevard, is hosting bar crawls every Thursday night in November, plus a special edition bar crawl for Drinksgiving on Wednesday, Nov. 22. The crawl will span Commonwealth, which ushered in a new era for downtown Las Vegas nightlife when it opened over a decade ago; La Mona Rosa, a vibrant new Mexican restaurant and bar, We All Scream, a whimsical club, rooftop and ice cream parlor; Lucky Day, a stylish tequila bar; and Park on Fremont, an imaginative bistro, bar and garden patio.
Some of the most vibrant and eclectic nightlife destinations in Las Vegas, will be offering a new way to experience the Fremont East Entertainment District through new wristbands that offer access to a self-guided bar crawl, with special offers on food selections at each destination when paired with Corner Bar's Wallet Pass, a program offering food and beverage discounts, notifications about VIP pass availability, secret shows and more.
Bar crawl wristbands are valid on Thursday nights starting at 9 p.m. and on Wednesday, November 22 when a special Drinksgiving edition of the bar crawl wristband will also be available. Guests may reserve wristbands by visiting The Block's website here.
A self-guided experience, the bar crawl wristband will take guests on a "choose your own adventure" journey through the vibrant, colorful and electrifying atmosphere of The Block. Each wristband comes with five tabs representing one drink from a select menu at each destination. – When paired with Corner Bar's Wallet Pass, bar crawl participants will receive 20% off additional food and beverages ordered. Wristbands will be available the night of each crawl at Park on Fremont.
Crawl destinations include: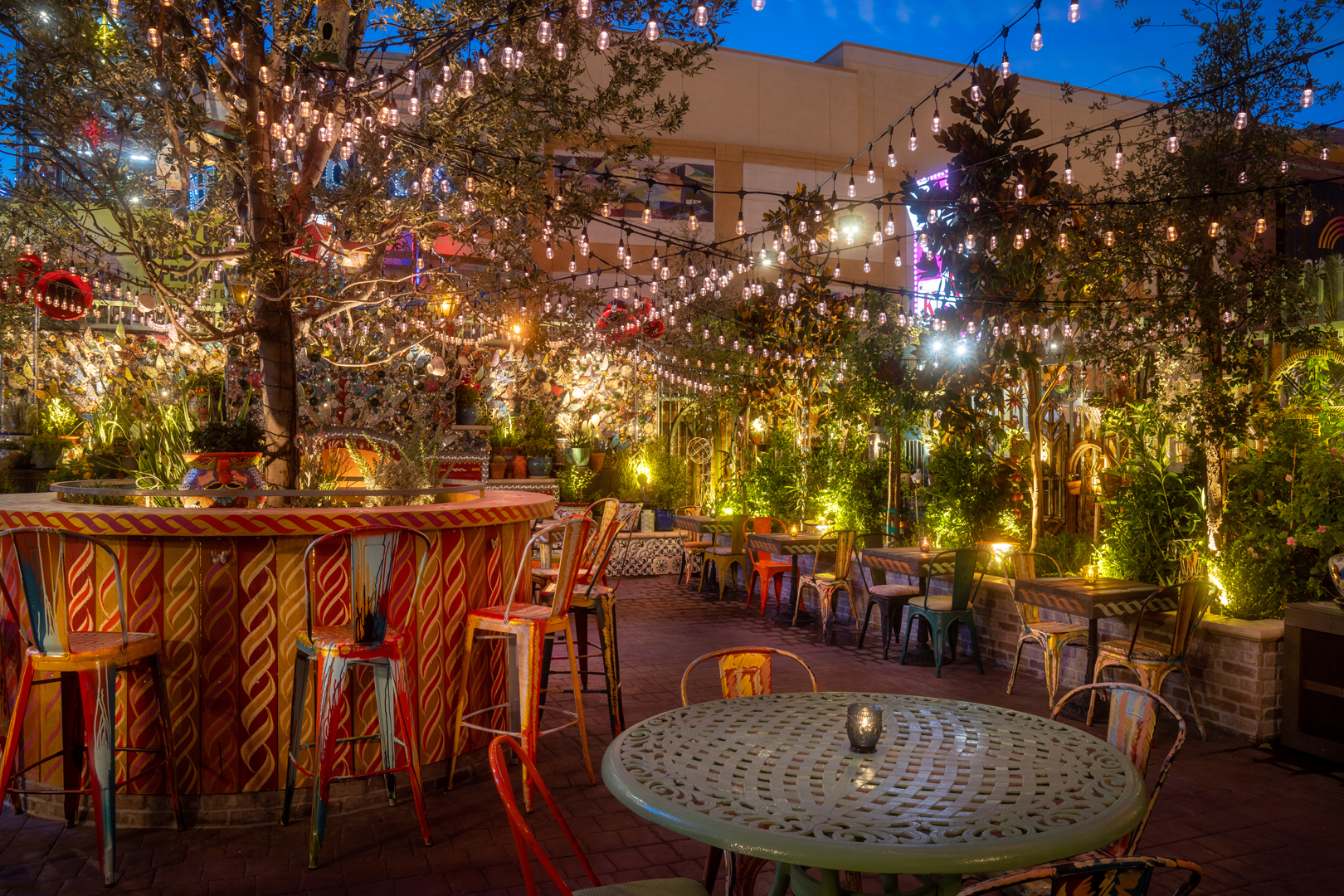 Park on Fremont is a whimsical restaurant and bar where design, craft cocktails and irreverent art come together resembling a secret garden in the very heart of Downtown Las Vegas. Its newly renovated 2,200-square-foot garden patio is overflowing with lush foliage, handcrafted baubles and curios softly lit by LED string lights casting a playful glow over the surreal urban escape while live music fills the air and the menu focuses on elevated hamburgers, a rotation of craft beers and imaginative cocktails.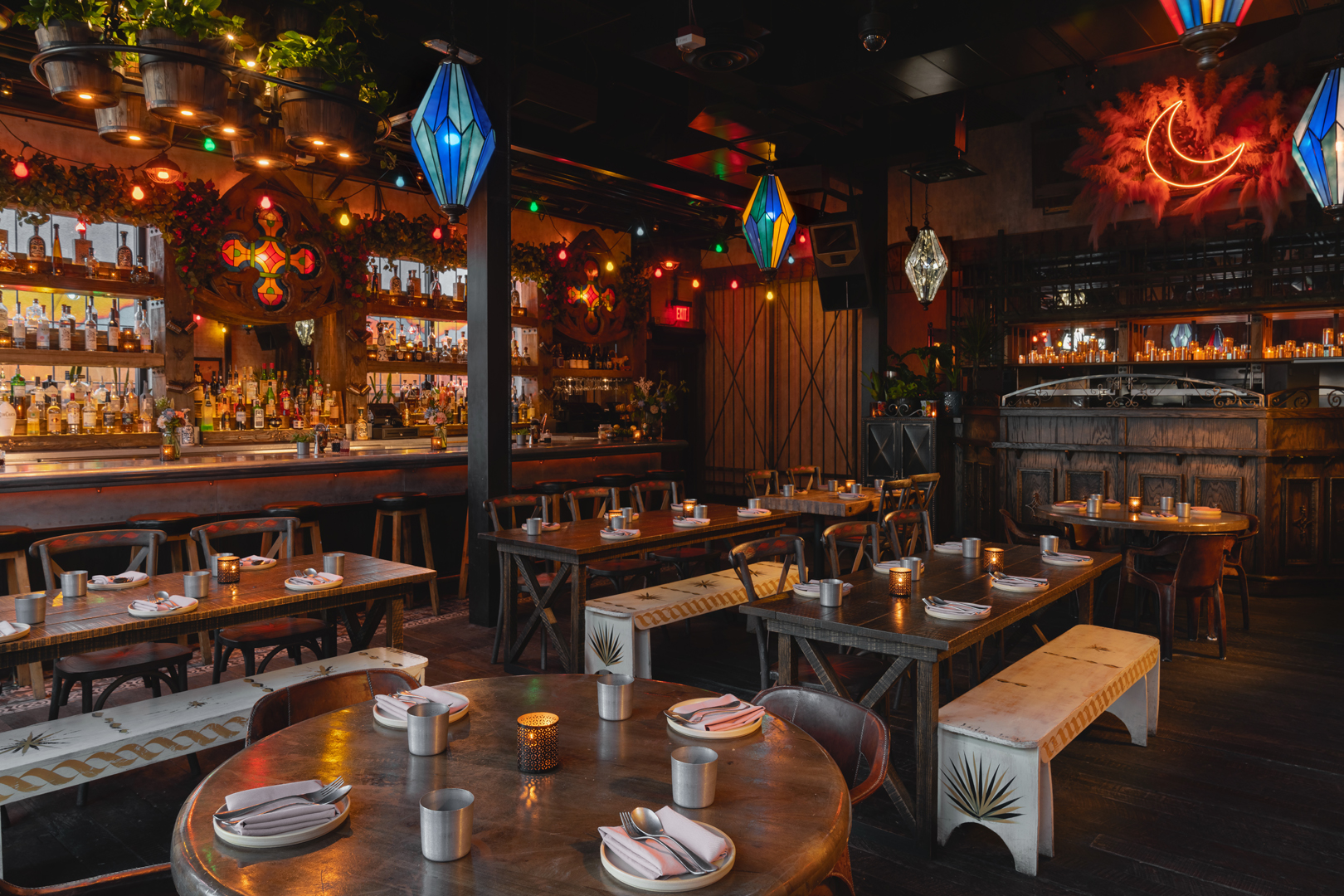 La Mona Rosa serves progressive Mexican cuisine that celebrates the region's diverse, robust flavors. Instantly recognizable by its namesake, a 7-foot pink neon monkey clinging to the restaurant and bar's exterior, La Mona Rosa captures the energy of downtown's eclectic nightlife with an indoor/outdoor dining room and bar, plus a streetside patio. Dishes are expertly prepared by Executive Chef Isidro Marquez-Castillo, blending the traditional with the new in dishes like the cochinita pibil and pescado zarandeado, while mixologists complement rich spices with refreshing libations like the Oaxacan old fashioned.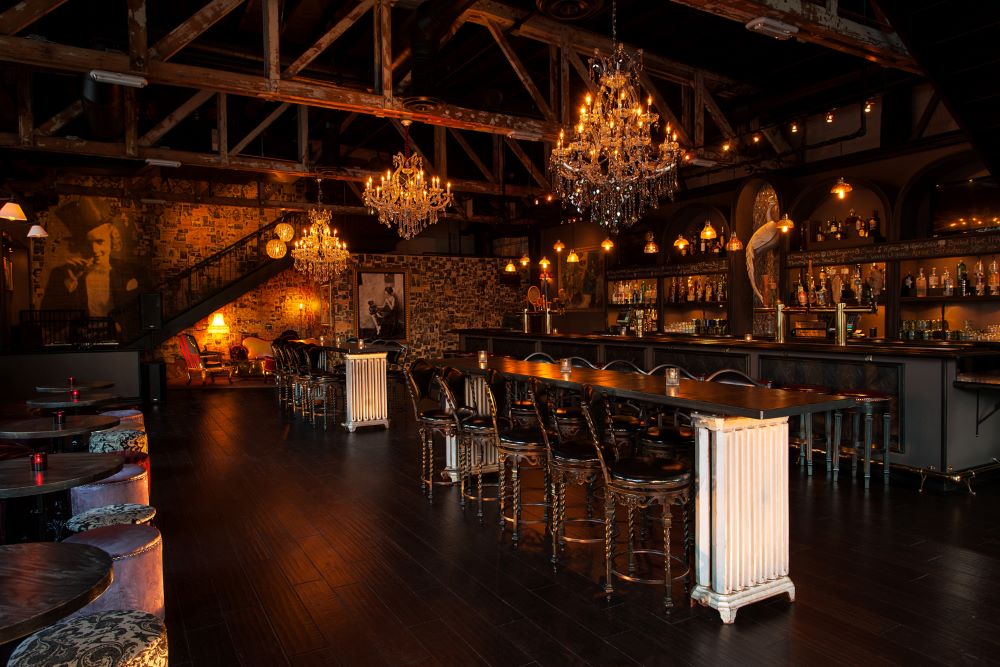 Commonwealth anchors Downtown Las Vegas's high-energy nightlife scene. The 6,000-square-foot cocktail bar is a collision of art and industrial architecture mapped across two floors. Inside, wooden beams drip with crystal chandeliers and original brick walls coated in newspaper remnants tell the secrets of a bygone era. A rooftop bar offers a DJ booth and dance floor framed by tables for lounging, with 360-degree views of downtown Las Vegas. Mixologists sling hand-crafted cocktails from a menu of signature drinks as well seasonal selections, but by night, Commonwealth's antiquated feel melts into a vibrant club scene hosting national and international DJ talent.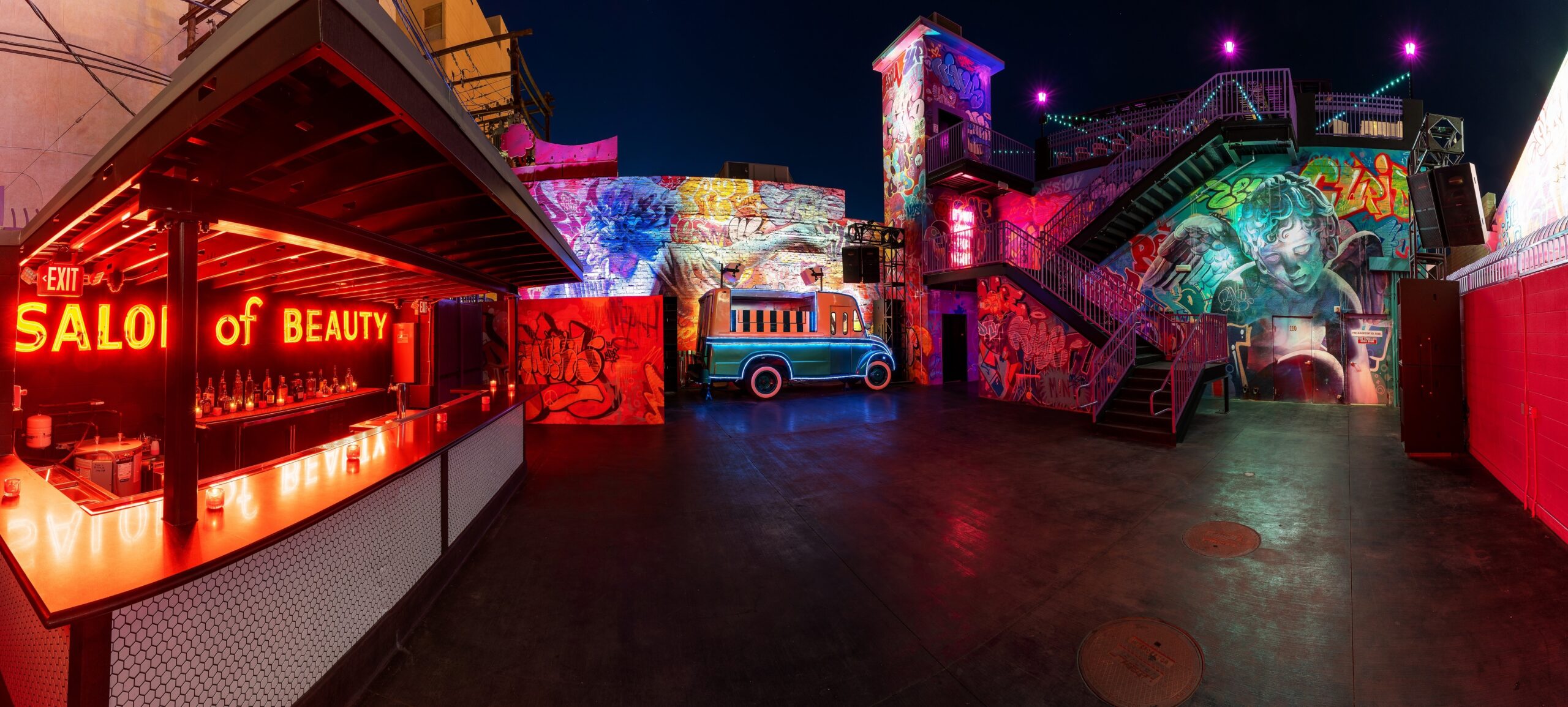 We All Scream is an art-filled nightclub and not-for-profit ice creamery benefiting public art, spanning 10,000-square-feet and is veritable warren of wonderment. The indoor-outdoor compound is a stomping ground for music and art aficionados alike. Void Acoustics sound systems fuel We All Scream's vintage dairy truck-turned-DJ booth on the ground-level patio, and the custom, ice cream cone-shaped DJ booth imbedded with LED sprinkles on the rooftop dance floor. Backed by 360-degree views of downtown's grit and neon glow, We All Scream drips with vibrant, floor-to-ceiling murals by internationally renowned artists.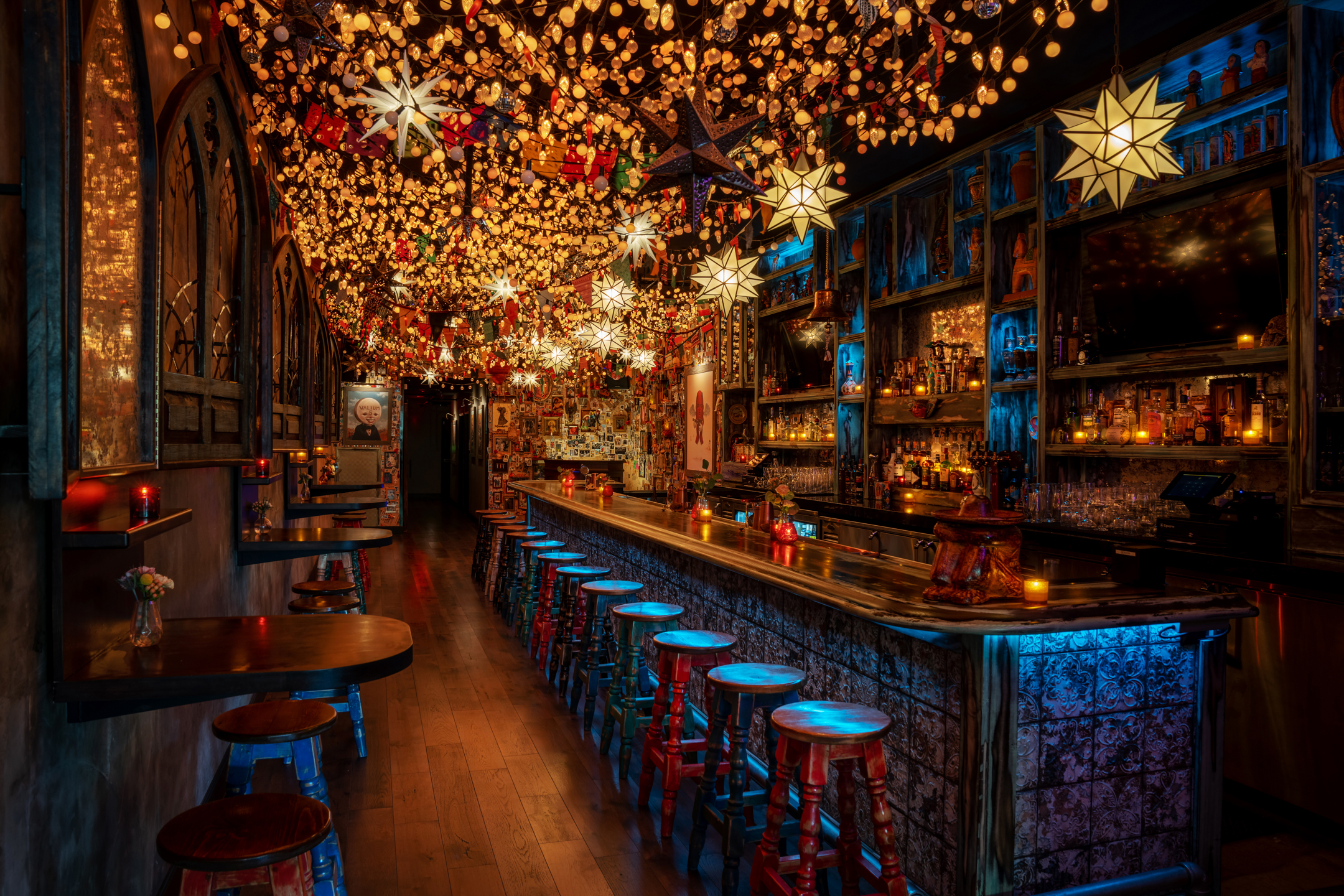 Lucky Day boasts an impressive selection of rare mezcals, small-batch tequilas and signature cocktails within an intimate atmosphere. An explosion of color and light, Lucky Day blends a cacophony of knick-knacks, discarded fortunes, eccentric art, stained glass windows and tattered memories with a canopy of 15,000 custom handmade programmable LED lights in all shapes and sizes. From DJs spinning Latin house and Mexican bingo to themed trivia and more, Lucky Day packs entertainment into every day of the week.
More information, including other events presented by The Block, VIP passes and single event tickets, are available for purchase on the website here, or by following on Instagram, Facebook and X (formerly Twitter). More information about Corner Bar Management and the company's destinations is available at www.cornerbarmgmt.com and on Instagram, Facebook and X (formerly Twitter).
About Corner Bar Management
Created by Las Vegas entrepreneur Ryan Doherty, Corner Bar Management is behind some of the city's most popular nightlife destinations, including Commonwealth, The Laundry Room, Park on Fremont, DISCOPUSSY, Lucky Day and Peyote, all found within Fremont East Entertainment District. In the spring of 2022, Corner Bar Management opened two new venues in Downtown Las Vegas: Cheapshot, an intimate showroom and discotheque; and We All Scream, an 1,000-person nightclub and ice creamery. In 2023, the team welcomed La Mona Rosa, a Tulum-inspired cantina with authentic and elevated Mexican fare; and Meatball Hero, a gourmet gastro-truck serving Italian-inspired sandwiches from a renovated 1954 International Silver Dome trailer. Corner Bar Management actualizes its passion for local arts and the slightly unconventional through detail-oriented concepts that inspire conversation and community gathering. More information is available at www.CornerBarMgmt.com, and at @CornerBarMgmt on Facebook and Instagram.
Summary
Article Name
Corner Bar Management's The Block Announces Thursday Night Self-Guide Bar Crawl
Description
Corner Bar Management's The Block Announces Thursday Night Self-Guide Bar Crawl