Discover the Wonders of the Rocky Coast with New Exhibit at Shark Reef at Mandalay Bay
"Rocky Coast" exhibit welcomes four new shark species to aquarium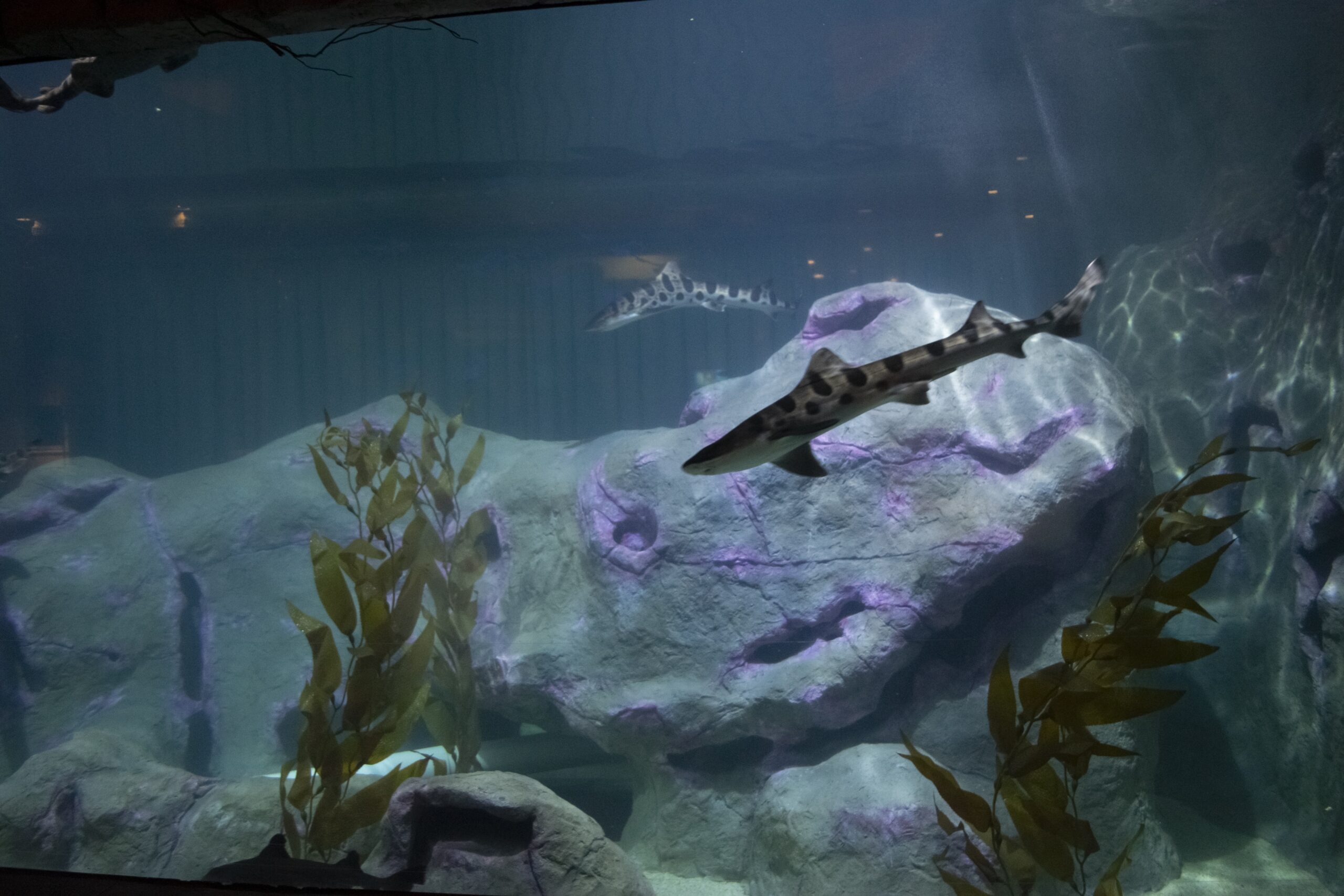 Shark Reef Aquarium at Mandalay Bay is set to make a splash this summer as it introduces four new shark species in its newest exhibit, "Rocky Coast." Debuting July 12, the 35,000-gallon exhibit represents the cold-water California rocky coast system and the extraordinary creatures that inhabit it.
"Rocky Coast" will bring guests face-to-face with four remarkable shark breeds from the West Coast and similar South African waters, including the Leopard Shark, the predator of the seafloor commonly found along the coast of California; the Horn Shark, a camouflaging ground shark with a spine that resembles a horn; the Swell Shark, a night prowler that moves along the seafloor in search of unsuspecting victims; and the Pyjama Shark, a species endemic to South Africa that gets its name from its distinct appearance resembling striped pajamas. The captivating creatures will be viewable from both the aquarium space and the educational classroom, complementing the existing cold-water exhibits including the Pacific Sea Nettles and the Giant Pacific Octopus.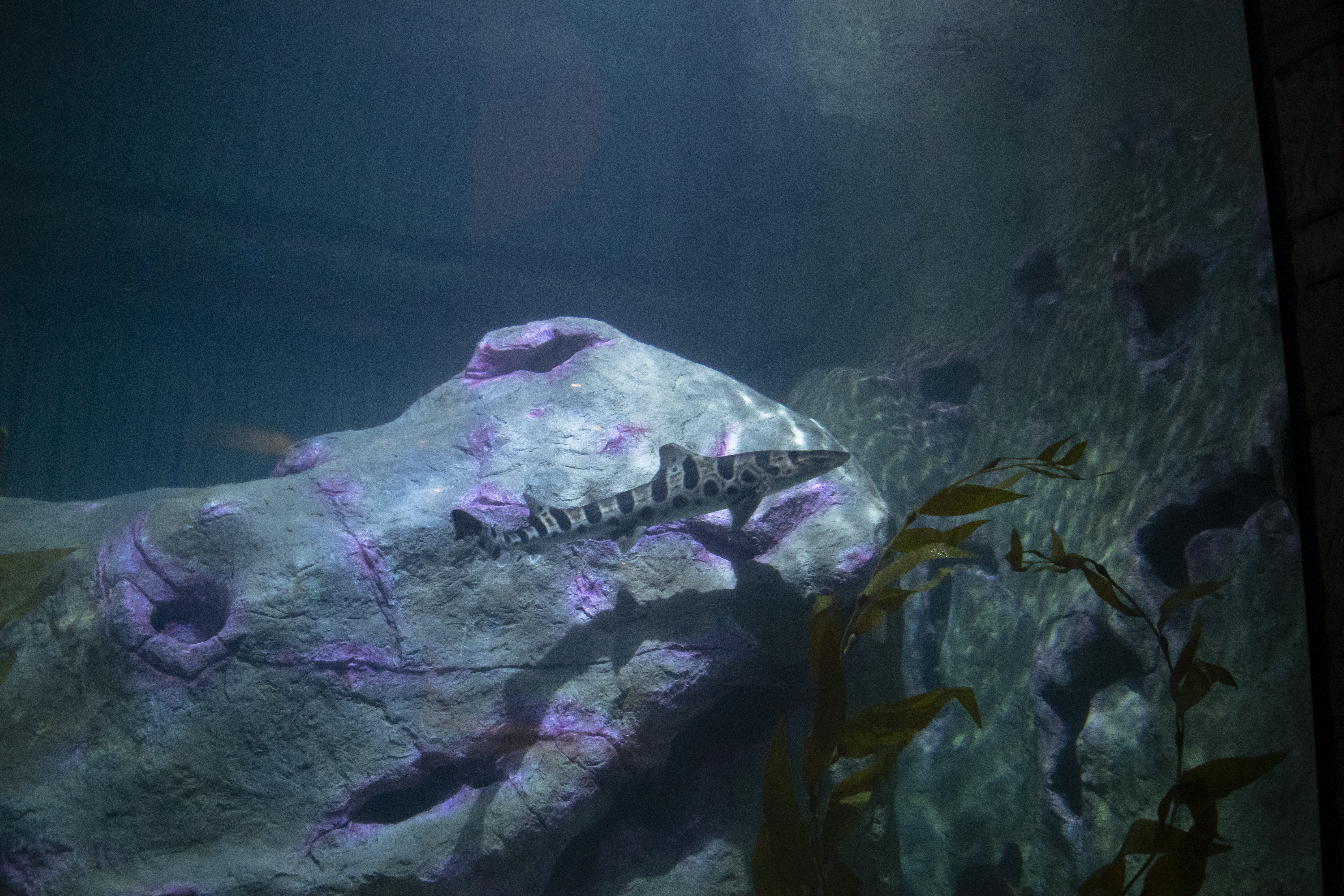 "Our goal at Shark Reef Aquarium is to provide guests the opportunity to closely encounter these magnificent creatures in a way that's both fun and educational," said Adrienne Rowland, Director of Shark Reef Operations. "The addition of the 'Rocky Coast' exhibit not only introduces visitors to new incredible shark species, but also reveals the wonders of a new coast system. We look forward to welcoming guests to experience this amazing exhibit and learn more about the rocky coast."
Shark Reef Aquarium is the only Nevada institution accredited by the Association of Zoos and Aquariums. The aquarium has over 3,400 animals and 140 species including 14 types of sharks on display within the 1.6 million gallons of water and 14 major exhibits. Shark Reef offers feeding experiences with sharks, sea turtles and stingrays as well as the Undersea Explorer VR theater that takes guests on an immersive virtual journey under the water's surface.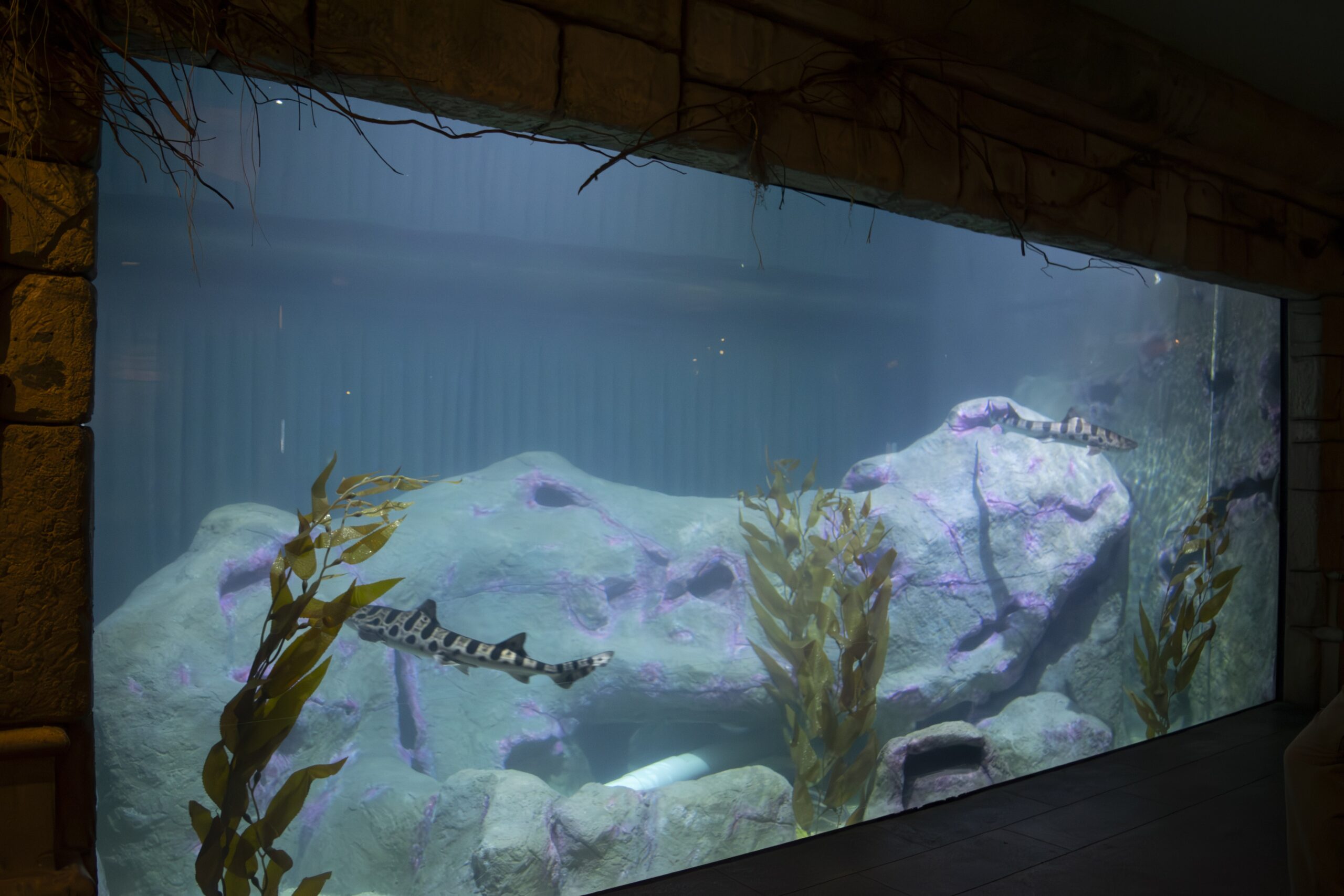 Tickets are available for purchase at Shark Reef Aquarium Box Office or online. For additional information, call (702) 632-4555 or visit the Shark Reef Aquarium website.
ABOUT MANDALAY BAY
Mandalay Bay Resort and Casino is set on 120 lush acres featuring Mandalay Bay Beach, a tropical pool paradise with real sand. The Mandalay Bay Events Center, award-winning restaurants, exhilarating entertainment, unique shopping, Shark Reef Aquarium and the 2-million-square-foot Mandalay Bay Convention Center combine to make Mandalay Bay a distinctive Las Vegas resort destination. The resort offers three distinct hotel experiences: Mandalay Bay with 3,211 luxurious rooms and suites reflecting a modern tropical ambiance; Four Seasons Hotel, a AAA Five Diamond hotel offering 424 rooms and suites; and the luxury all-suite Delano Las Vegas. Mandalay Bay is operated by MGM Resorts International (NYSE: MGM). For more information and reservations, visit mandalaybay.com, call toll free at (877) 632-7800 or find us on Facebook and Twitter.
Summary
Article Name
Discover the Wonders of the Rocky Coast with New Exhibit at Shark Reef at Mandalay Bay
Description
Discover the Wonders of the Rocky Coast with New Exhibit at Shark Reef at Mandalay Bay