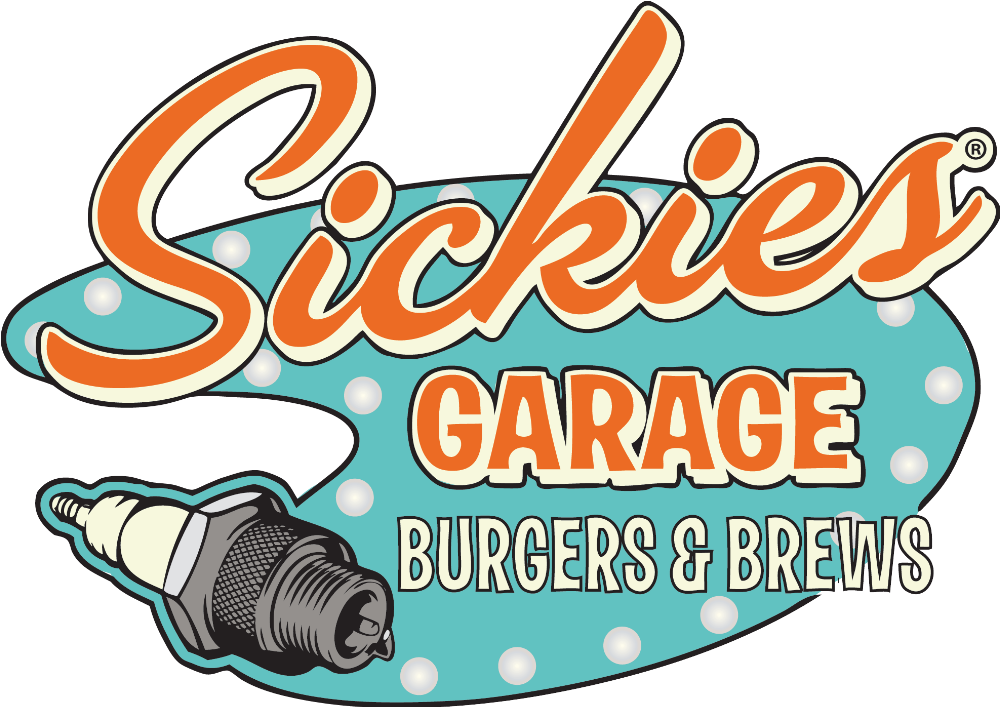 Toast Our Troops is back!
Donate Much Needed Items for Troops and Veterans,
Score a Free Beer from Sickies Garage and Shiner Beer
Donations accepted throughout the entire month of April at Sickies Garage Burgers & Brews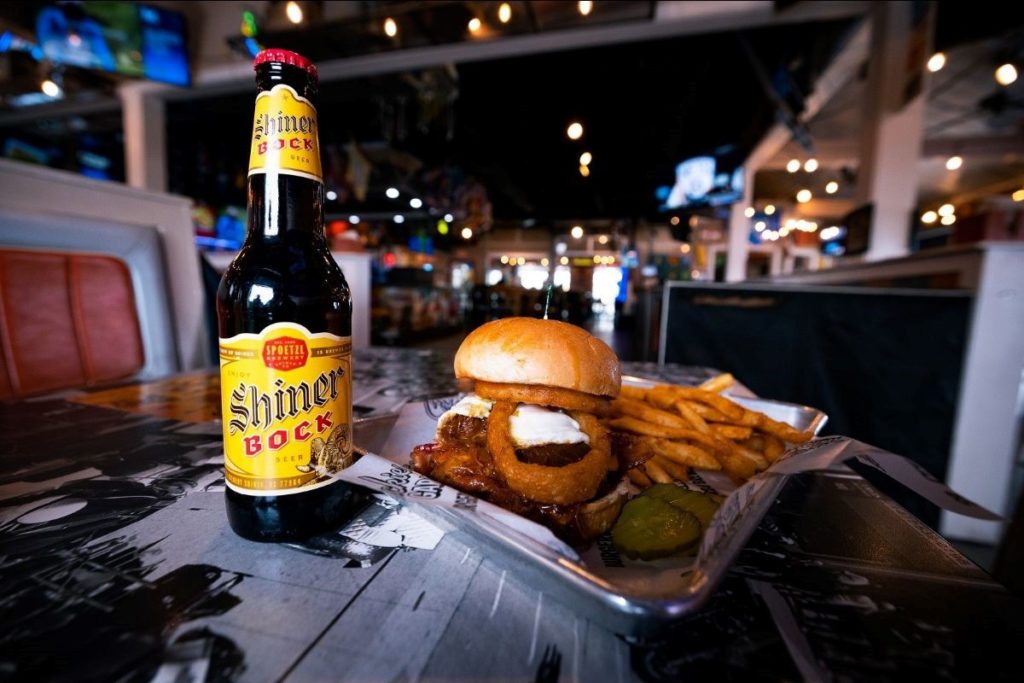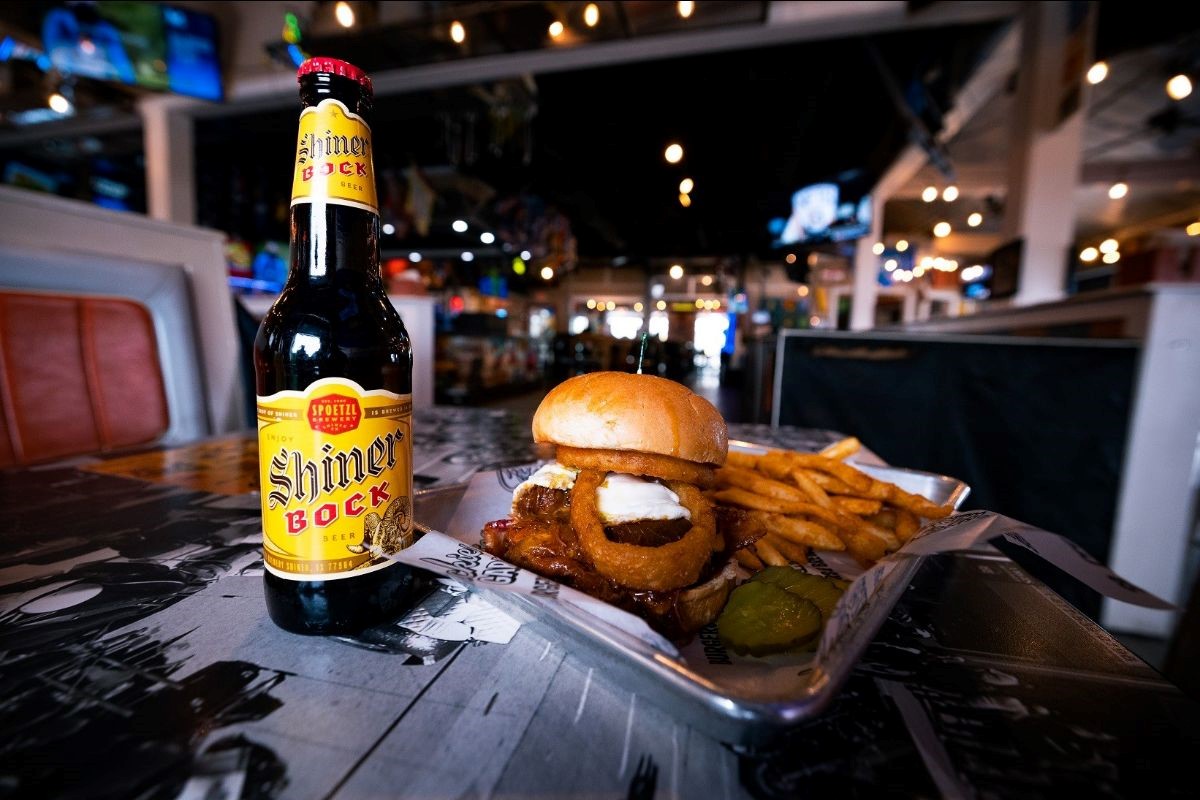 WHO:
Sickies Garage Burgers & Brews and Texas-born Shiner Beer.
WHAT:
Sickies Garage Burgers & Brews – known for offering diners a choice of supercharged burgers and a revved up list of brews, and now those looking to give back can score one of those beers free as Toast Our Troops returns for its second year!
Diners can donate new items from the care package list found at https://sickiesburgers.com/toast-our-troops and receive a complimentary 16-ounce tap beer from Shiner Beer. Donated items include everything from personal care items like high quality socks, sunscreen, and lip balm to recreation with puzzles, playing cards, and board games. Items from the Food and Snacks category include hot sauce, beef jerky, protein bars, and other munchies.
Items collected will be distributed to service members and veterans through local military bases and operations at the end of the donation period.
Donors must be 21 and older to receive the free beer. Offer good for one complimentary beer per guest, per visit. Sickies Garage and Shiner Beers remind you to drink responsibly.
WHEN:
April 1-30, 2022
Sickies Garage is open daily at 11 a.m.
WHERE:
Sickies Garage Burgers & Brews
Town Square Las Vegas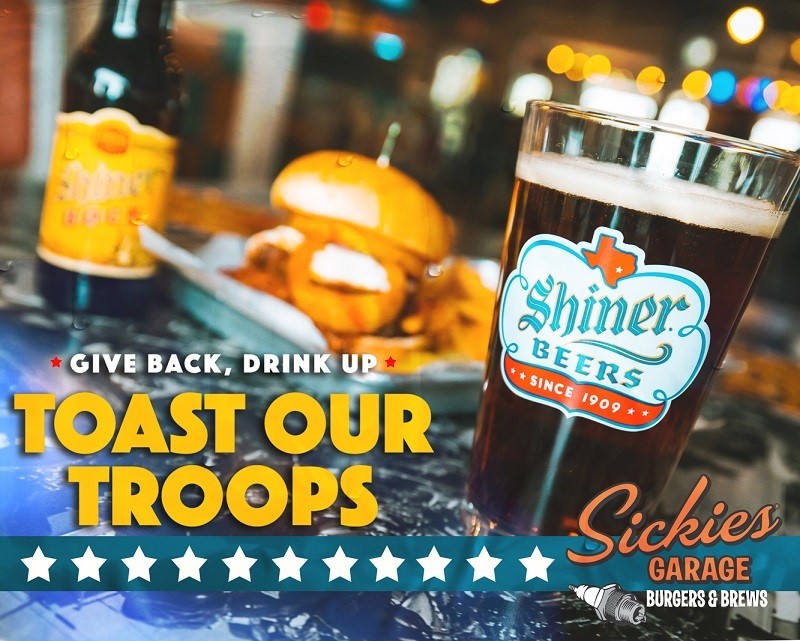 ABOUT SICKIES GARAGE BURGERS & BREWS:
In the early 2000s, a group of like-minded friends would meet up to tinker on their projects – motorcycles, cars, or to just talk shop. Grilling at the garage sparked a new avenue for creativity, crafting experimental burgers with unusual toppings that family and friends were excited to try. Testing the newest burgers at the garage, which quickly became known as "Sickies Garage," was often the reason to play hooky from work by calling in "sick." These friends just wanted to spend more time together on their projects at the garage than they did at work. All who met at the garage were eager to have their own special burger and quickly the offering grew into an arms-length-list. Something truly for everyone, by everyone. So, in 2012 these friends opened their first full-service restaurant in Fargo, ND and Sickies Garage Burgers & Brews was officially born.
Sickies Garage Burgers & Brews is a family-friendly garage-themed restaurant and bar known nationally for their robust and innovative menu featuring over-the-top burgers and a monster list of delicious brews. Surrounded by décor from classic cars, trucks, and motorcycles, diners always have something fun to check out while enjoying the extensive menu. The menu features items like the Twin Cam (burger topped with peppered bacon and nacho cheese, dialed in between two grilled cheese sandwiches for buns!); the Glazed Doughnut Burger (with a glazed doughnut as a bun!); regular and boneless wings with 25 different sauces; delicious shareable appetizers; specialty Limited Time Only items throughout the year; hand-spun boozy and non-alcoholic shakes and malts; and a revved up bar menu.
Following the Fargo opening in 2012, new locations opened in Bismarck, ND, and Sioux Falls and Rapid City, SD. In 2020, Sickies Garage rolled even further down the highway, to Bellevue, NE and Las Vegas, NV, and in 2021, Kissimmee, FL. In 2022, Fargo welcomed a second location, and additional locations are coming soon.
Summary
Article Name
Donate Much Needed Items for the Troops and Score a Free Beer from Sickies Garage and Shiner Beer
Description
Donate Much Needed Items for the Troops and Score a Free Beer from Sickies Garage and Shiner Beer