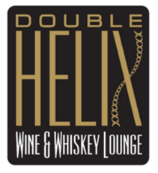 Double Helix Wine & Whiskey Invites Guests to Indulge in the Ultimate Board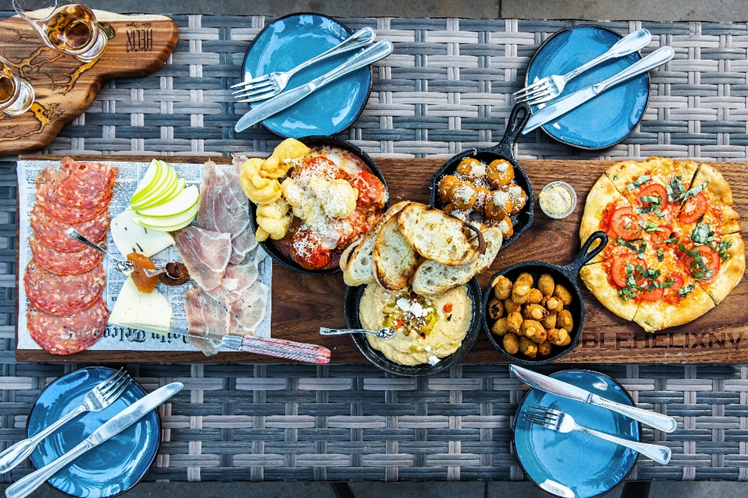 Double Helix Wine & Whiskey Lounge, Las Vegas' unrivaled locals' destination for great food and unique drinks, is inviting guests to feast their eyes and stomachs on the Ultimate Board, a nine-item appetizer extravaganza available now.
Perfect for sharing with your best friends, your ride-or-die or your business colleagues, the Ultimate Board is sure to have something for everyone. Presented on an impressive three-foot board and made-to-order, the Ultimate Board incorporates Double Helix's fan-favorite dishes: margherita pizza, taquitos, arancini, meatballs, garlic knots and choice of two charcuterie and two cheese selections. The Ultimate Board is priced at $19.75 per person, with a four-person minimum.
Double Helix also offers a dynamic wine, whiskey and cocktail menu, including more than 50 wines by the glass, 300 whiskey labels, flights and unique cocktails. The Ultimate Board can be washed down with just about any drink of choice, but some recommendations include: A Riesling to Live wine flight, featuring Riesling from California, Washington and Germany ($17); This Little Piggy Went whiskey flight, featuring WhistlePig Roadstock, WhistlePig 10yr and WhistlePig 15yr ($57), the Kalimotxo cocktail, featuring red wine, cola and served in a rocks glass over ice ($13) and the Dark 'n' Stormy Moscow Mule, featuring Goslings black seal dark rum, ginger beer and lime ($15).
Double Helix is open 4:30 p.m. to 10:30 p.m. Monday through Thursday, 4:30 p.m. to 11:30 p.m. on Friday and Saturday and 11 a.m. to 4 p.m. on Sunday.
ABOUT DOUBLE HELIX WINE & WHISKEY LOUNGE
Double Helix Wine & Whiskey Lounge opened at Town Square in 2011 and has served as an unrivaled destination for great food, unique drinks, and a dynamic social scene for more than eleven years. The 2,800 square-foot-space features a full bar serving 50 wines by the glass, 300 whiskey labels, custom cocktails, wine and whiskey flights, as well as an assortment of small plates created by Co-Owner and Executive Chef Doug Vega. Double Helix offers happy hour from 4:30 pm to 6:30 p.m. Monday through Saturday and an award-winning brunch, featuring bottomless mimosas, from 11 a.m. to 4 p.m. Sundays. The venue is also available for private events ranging from bachelorette champagne parties to corporate mixers, featuring educational wine and whiskey tastings. Lucky Metalios and Jonathan Stern of the Double Helix Wine & Restaurant Group launched the valley's first Double Helix in December 2007 before opening its second location at Town Square. Michael Pierotti, Managing Partner, joined Double Helix in 2013. He moved to Scottsdale, Ariz. In 2019 and is now preparing to open the city's first Double Helix. For further information, please visit www.DoubleHelixWine.com, call 702-473-5415, or follow us on Instagram (@doublehelixnv), Twitter (@doublehelixnv) and Facebook (www.facebook.com/doublehelixwinelounge).
Summary
Article Name
Double Helix Wine & Whiskey Invites Guests to Indulge in the Ultimate Board
Description
Double Helix Wine & Whiskey Invites Guests to Indulge in the Ultimate Board