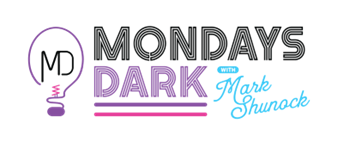 Mondays Dark Turns Nine on December 12 at 8 p.m. 
Mondays Dark with Mark Shunock celebrates Vegas' Non-Profits with 42 Local Organizations Coming Together for One Dynamic Night of Entertainment and Fun!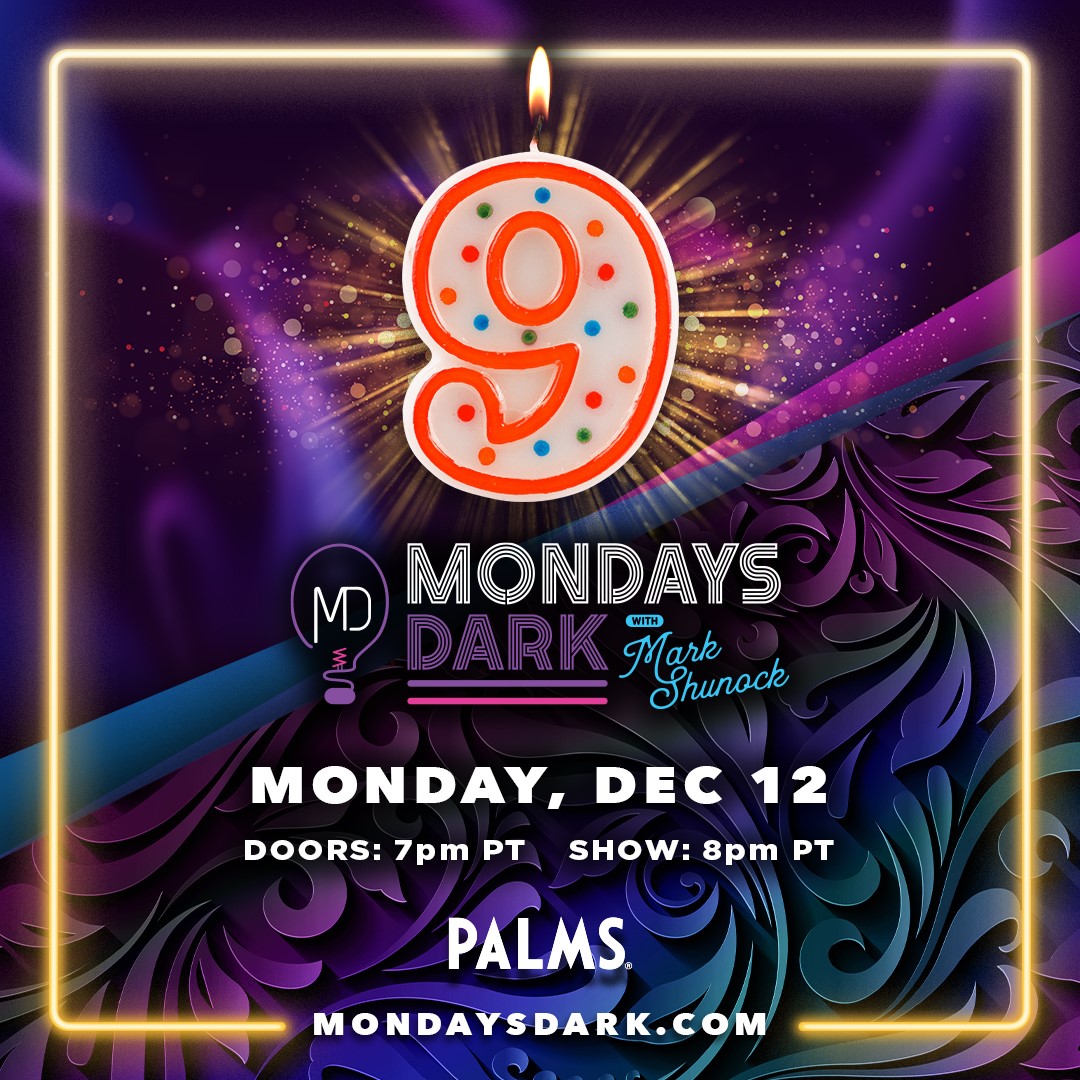 It's time to celebrate nine amazing years of Mondays Dark so grab a group of friends, family or co-workers and celebrate with and evening of fun and fundraising at the Philanthropic Event of the Year!  Mondays Dark, the popular grassroots charitable movement raising much needed funding for Las Vegas' local nonprofit organizations, celebrates with a year-end, anniversary spectacular on Monday, Dec. 12 at 8 p.m. at The Pearl at the newly-reopened Palms Casino Resort.  Doors open at 7 p.m. Tickets are currently on sale now at www.mondaysdark.com.
"Each year we partner with 21 local nonprofits and provide $10,000 and a ton of awareness to each of them.  We've been so fortunate that our community has gone all in to keep celebrating our Las Vegas based organizations, now it's time to party and celebrate another amazing year of giving" said Mark Shunock, creator of Mondays Dark and founder of The Space. "We're happy to be back at such an iconic venue and legendary property at The Pearl at the Palms Casino Resort.  The support we've received from The San Manuel Gaming & Hospitality Authority has been incredible and The Palms has become my second home.  I have so much love and respect for their entire team, that there is no place I'd rather celebrate."
Guests can enjoy a stellar night of entertainment from Vegas' top entertainers and bid on luxurious live & silent auction items including art, vacations and staycations, show and concert tickets, dining packages, spa treatments, jewelry, and more. Beginning Dec. 5, online access for the auction will be available at MondaysDark.com or by texting MDLV to 76278.
Limited Tables of four at $400, Reserved Seating at $50 per ticket and General Admission tickets at $20 are all available online at www.mondaysdark.com.
The lineup of entertainers for the event will be announced in the upcoming weeks and the 2023 charity lineup will be announced during the anniversary event. The 2022 charity partners included Win-Win Entertainment, Catholic Charities of Southern Nevada, Vegas Veterans Hockey Foundation, Mayte's Rescue, First Nevada, The Pride Tree, FEAT of Southern Nevada, Project Marilyn, Operation Homefront, Vegas Casino K9 Foundation, National Alliance on Mental Illness, Rebuilding Together Southern Nevada, Sleep in Heavenly Peace, Muscular Dystrophy Association, Ayden's Army of Angels, Serving Our Kids Foundation, United Citizens Foundation, The Remissionaries, My Scars Are Beautiful, The Burlesque Hall of Fame and Vegas Theatre Company
Founder Mark Shunock, will once again host the Mondays Dark celebration he began back in 2013 while starring in the hit Broadway musical, "Rock of Ages" and the sexy smash hit "Magic Mike Live."  During his time here, Shunock wanted to give back to Vegas and support local charities in the area.  Little did he know that that he, along with his wife and performer, Cheryl Daro, would make both Las Vegas and Mondays Dark home. Enlisting some of his entertainer friends, Mondays Dark was born.  Nine years in and more than $1.6 million raised for the Las Vegas philanthropic community, Mondays Dark has been named "Best of the City" from Vegas Seven in 2014 and "Best of Vegas" from Las Vegas Weekly the following year.  In addition, Shunock received the 2014 Angel Award for Cultural Advocate/Entertainer of the Year and recently won Best Philanthropist from "Best of Las Vegas" and the Las Vegas Review Journal and the Impact Award from the Association of Fundraising Professionals Las Vegas Chapter for Mondays Dark.
Currently, Shunock serves as the Vice President of Entertainment and in-arena host for the Vegas Golden Knights, Host for Top Rank Boxing on ESPN, and recently joined the Las Vegas Raiders as in-stadium host at Allegiant Stadium.  Please follow Mark on social @markshunock.
ABOUT MONDAYS DARK AND THE SPACE:
As Las Vegas' premier entertainment community and the city's most anticipated fundraising event, Mondays Dark was founded in November 2013 by entertainer and philanthropist Mark Shunock. Shunock's goal was to provide the community a sizzling mix of entertainment, music and comedy while supporting local charities such as Opportunity Village, Nevada SPCA, Orion Cancer Foundation, Keep Memory Alive, AFAN Aid for Aids of Nevada, and Habitat for Humanity to name a few.  Since its launch, Mondays Dark has partnered with over 100 local charities and raised more than $1.6 million, one event at a time, one ticket at a time.
The Space is Vegas' Community Driven, Charity Based Arts Complex consisting of a 3,000 square foot of raw performance/event space, Black Box Theatre, rehearsal studio, a podcast recording studio and a piano bar with unique views of The Strip. Since opening, The Space has hosted Tony-award winners, Grammy-award winners, private parties, comedy showcases, fashion shows to birthday parties.
For additional information on The Space or Mondays Dark, or please visit www.thespacelv.com or www.MondaysDark.com and follow on social media @thespacelv or @mondaysdark.
Summary
Article Name
Mondays Dark Turns Nine with Celebration at The Palms
Description
Mondays Dark Turns Nine with Celebration at The Palms