EMERGENCY UTILITY ASSISTANCE STILL AVAILABLE AFTER THOUSANDS ASSISTED AT PROJECT REACH SENIOR EXPOS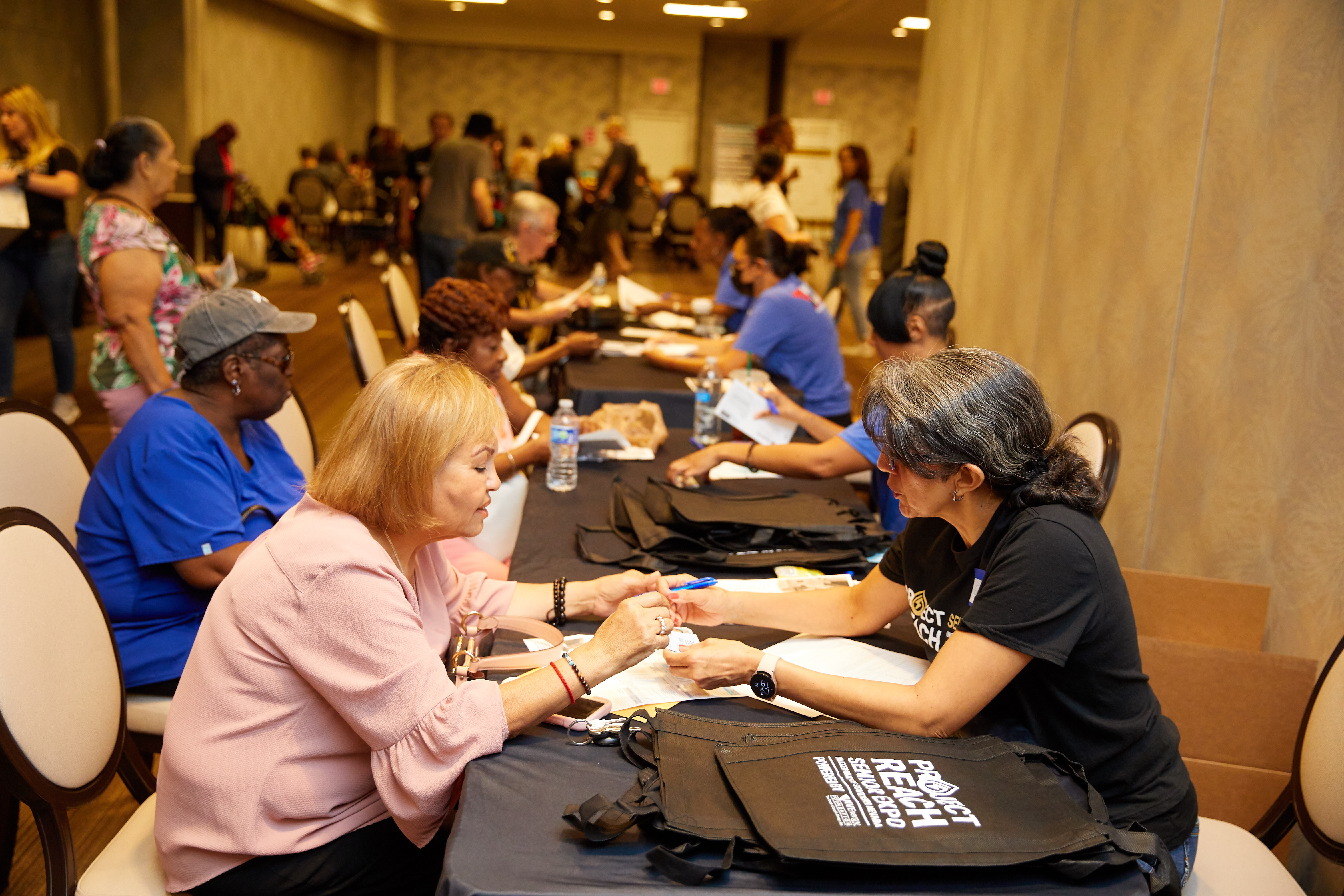 Additional emergency utility assistance funds remain available for seniors in need after four successful Project REACH Senior Expos powered by NV Energy Foundation helped more than 2,100 seniors late last month.
United Way of Southern Nevada (UWSN), NV Energy, Southwest Gas and other partners were able to provide support to over 2,100 households in Southern Nevada and distribute more than $645,000 to assist with overdue electric, gas, water and sewage bills.
The Project REACH program provides essential utility assistance and community resources to seniors who are 62 years or older. The program is specifically designed to help those experiencing economic hardship. It is directly funded by United Way of Southern Nevada's Emergency Assistance and Community Needs Fund.
This year, the NV Energy Foundation provided $500,000 to United Way's emergency assistance fund, with United Way matching the foundation's contribution. There is still significant funding available through this assistance fund, as well as more assistance available through the Energy Share program at Southwest Gas.
"We are thrilled to have helped ease the financial burden for thousands of seniors in our beloved Southern Nevada community by providing crucial utility bill assistance," stated Julian High, President and CEO of United Way of Southern Nevada. "Without the support of our amazing sponsors and volunteers, this event would not be possible. We are proud to be able to contribute to the overall health and well-being of seniors in our community."
"More than 2,100 Nevadans benefited from the Project REACH Senior Expos powered by NV Energy Foundation this year, and the NV Energy Foundation was proud to put $500,000 toward that effort. The Foundation's contribution, combined with the Emergency Assistance and Community Needs Fund from United Way of Southern Nevada, is helping to ensure senior Nevadans in need have access to assistance year-round," said Tony Sanchez, NV Energy's executive vice president of business development and external relations. "We're grateful for all of the NV Energy and United Way employees, volunteers and other partners who helped make the Expos possible this year. The NV Energy Foundation remains committed to continuing to provide funding to help seniors with the utility assistance they need through this program."
Southwest Gas is proud to have assisted more than 1,200 Southern Nevada seniors pay their energy bills at this year's expo and provided nearly $130,000 in assistance through its Energy Share program.
"At Southwest Gas, we are committed to strengthening the communities we serve," said Laura Nelson, Southwest Gas Vice President of Sustainability and External Affairs. "For more than a decade our participation in these utility assistance expos has allowed us to help senior members of the community continue to receive sustainable energy that provides the most basic necessities of life; like a hot meal and warm shower- and that's important to us."
Those who were unable to attend the expos can still apply for past-due utility bill assistance by visiting www.uwsn.org/ProjectREACH. Eligible individuals and households can submit one application every 12 months for up to $300 of assistance. Southwest Gas customers can visit www.swgas.com/en/energy-share to contact an Energy Share provider to determine eligibility. Individuals may receive up $400 annually.
The Project REACH Senior Expos were sponsored by the NV Energy Foundation, the Southwest Gas Foundation, Aetna Medicare Solutions, CenterWell, Cox Communications, and Lamar Advertising Company.
To learn more about United Way of Southern Nevada, please visit https://uwsn.org/.
About United Way of Southern Nevada:
Beginning in 2022 and into 2023, United Way of Southern Nevada (UWSN) celebrates its 65th anniversary, and we are proud of the incredible impact we have made in our community over the past six and a half decades. United Way of Southern Nevada is dedicated to ensuring that every person in Southern Nevada can succeed. We've been doing this since 1957—before many of our beloved resorts and casinos lit up the world-famous Las Vegas Strip. This year, we will celebrate our successes, honor the legends who helped us get here, and inspire Southern Nevadans to support UWSN for years to come.
About NV Energy
NV Energy provides a wide range of energy services to more than 1.5 million customers throughout Nevada and a typical annual tourist population of 54 million. NV Energy, Inc. is a holding company whose principal subsidiaries, Nevada Power Company and Sierra Pacific Power Company, do business as NV Energy. NV Energy is headquartered in Las Vegas, Nevada. Information about NV Energy is available on the company's website, LinkedIn, Instagram, Facebook, Twitter and YouTube pages, which can be accessed via nvenergy.com.
About Southwest Gas
Southwest Gas Corporation is a dynamic energy company committed to exceeding the expectations of our over two million customers throughout Arizona, California and Nevada by providing safe and reliable service while innovating sustainable energy solutions to fuel our communities' growth. For more information about how Southwest Gas is supporting a sustainable energy future, please visit swgas.com/sustainability.
Summary
Article Name
EMERGENCY UTILITY ASSISTANCE STILL AVAILABLE AFTER THOUSANDS ASSISTED AT PROJECT REACH SENIOR EXPOS
Description
EMERGENCY UTILITY ASSISTANCE STILL AVAILABLE AFTER THOUSANDS ASSISTED AT PROJECT REACH SENIOR EXPOS