FASHION SHOW LAS VEGAS CELEBRATES POSITIVITY AND SELF-LOVE WITH 'SUMMERTIME HAPPINESS' ACTIVATION
The iconic destination brings Instagrammable art installations, trendy activations and "You Are Beautiful" tour now through Labor Day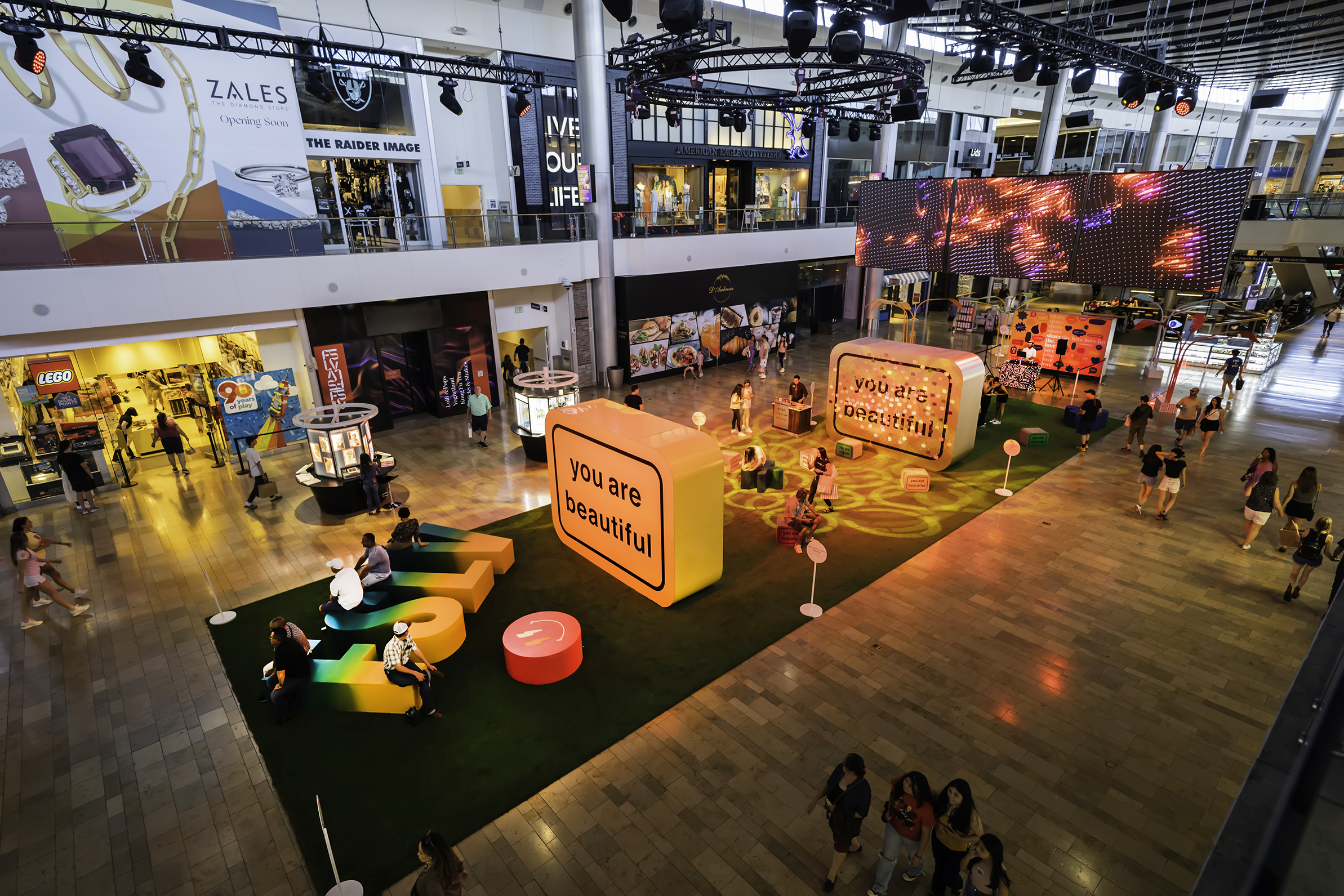 This summer, Fashion Show Las Vegas (FSLV) invites guests to beat the heat with awe-inspiring art and lively festivities. The shopping destination launched "Summertime Happiness," an activation featuring exciting events and Instagrammable art installations.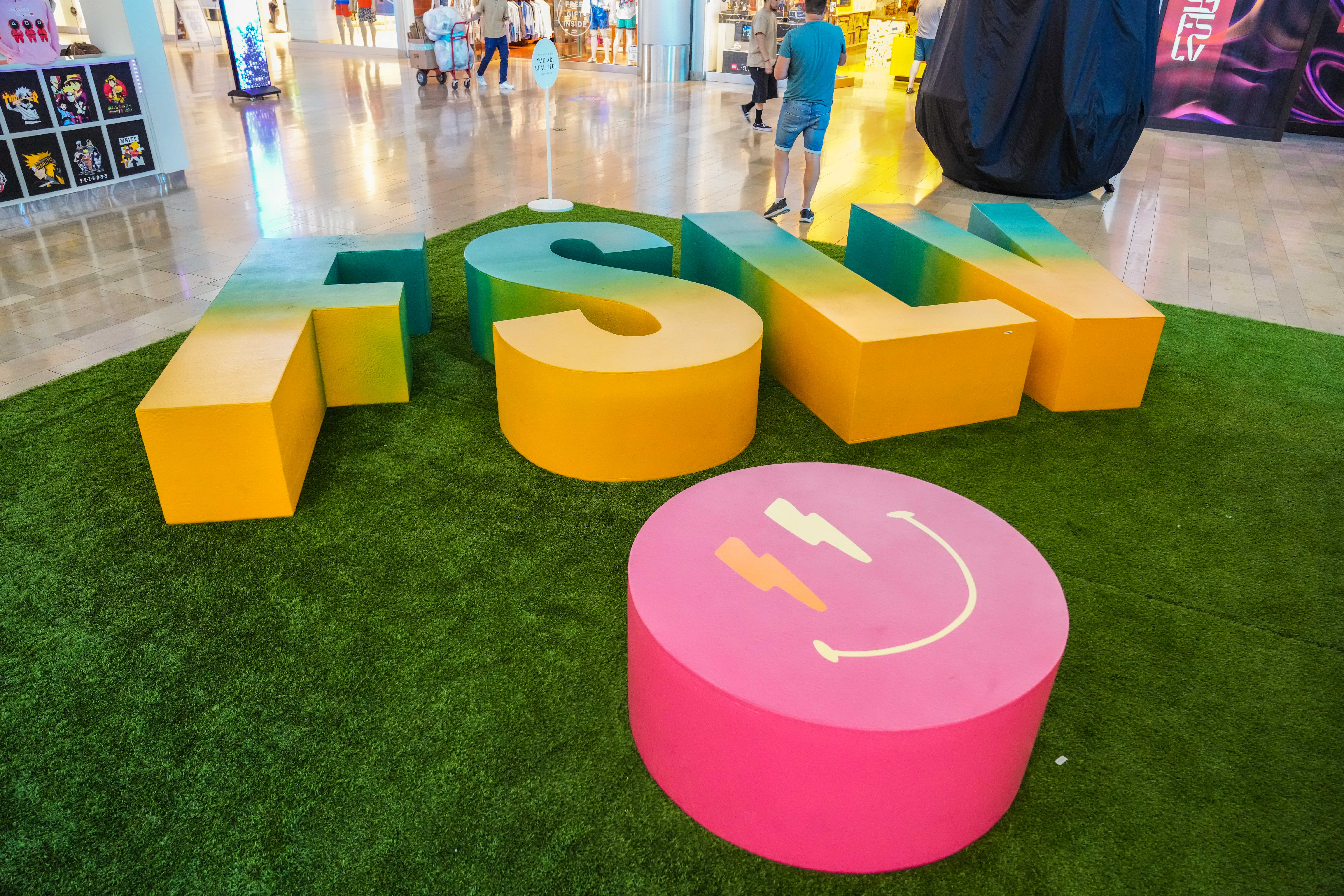 "Summertime Happiness" is a multi-layered celebration of body positivity and self-love that will enliven shoppers at FSLV. To bring the positive vibes to life, the destination has transformed into the ultimate 'happy place' adorned with vibrant floral ceiling decorations and immersive art. The below complimentary experiences are available at the destination now through Labor Day: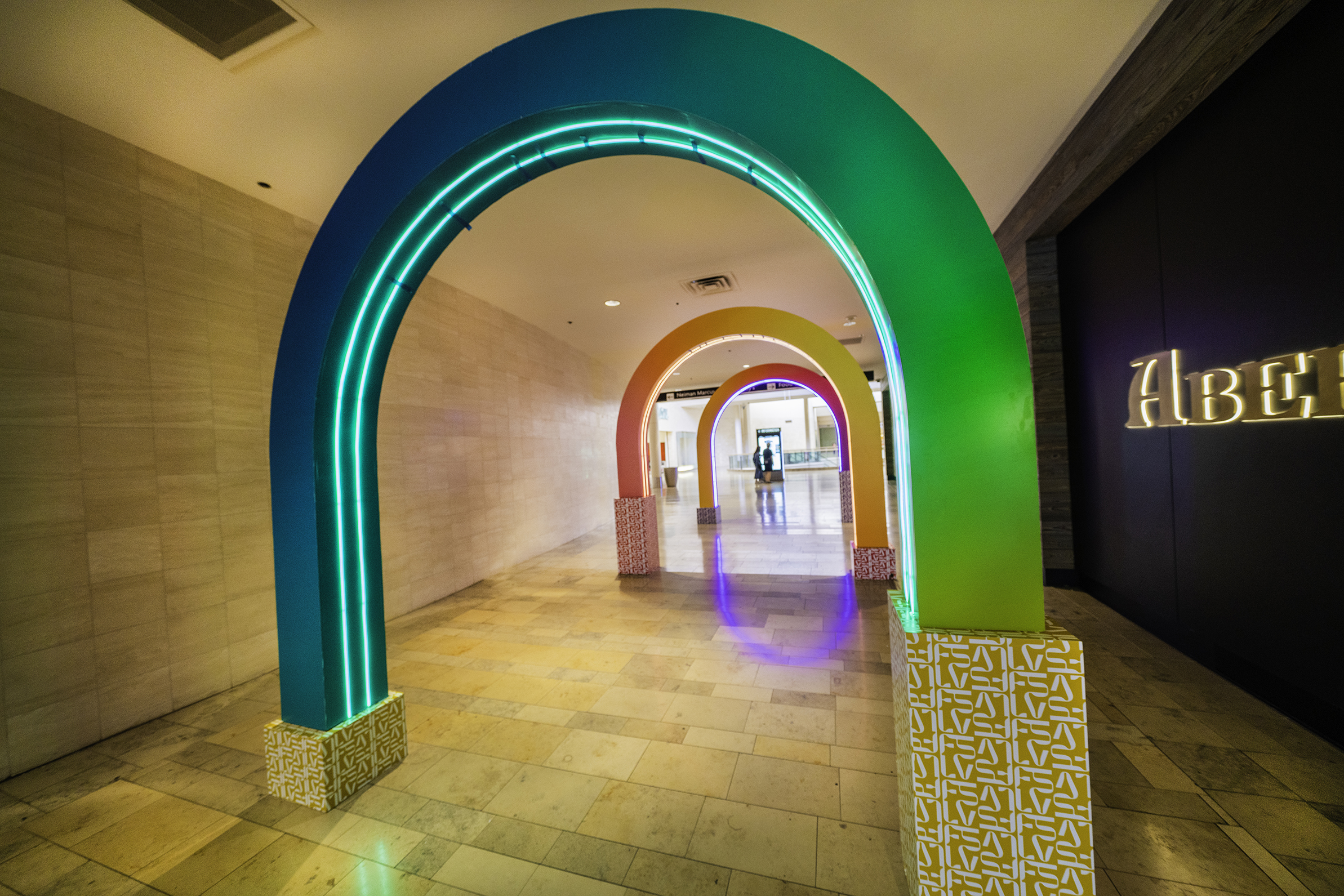 Instagrammable Installations
Delight in colorful and cheerful art installations throughout FSLV. In partnership with local creative agency, SKTCH Events, the iconic destination boasts interactive pop-ups for shoppers to brighten their social media feed this summer. Guests are welcome to snap photos with a number of must-see experiences including a remarkable 8-foot-tall selfie photo box featuring dynamic colors, vivid and playful archways, an expressive interactive wall with positive affirmations, eye-catching palm trees surrounding a trendy seating area of various shapes and much more.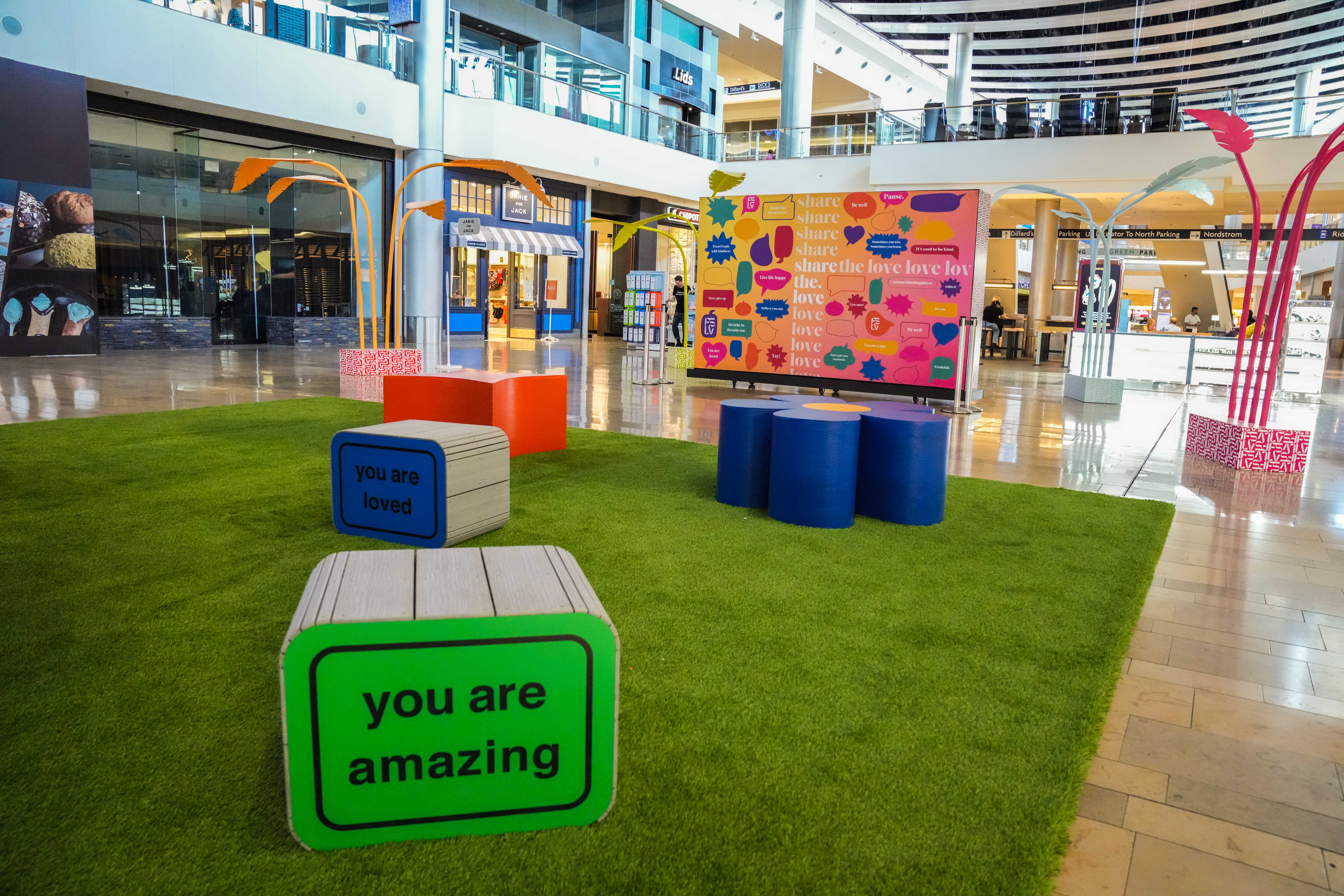 The fashion-forward destination has also added a new art installation to its impressive collection with "Be Brave." The new Instagrammable installation is a 6-foot-tall lively sculpture that brings joy and encouragement to shoppers. Created by Chicago-based artist, Matthew Hoffman, "Be Brave" is a sculpture that offers a reminder that everyone should always be brave about how they feel.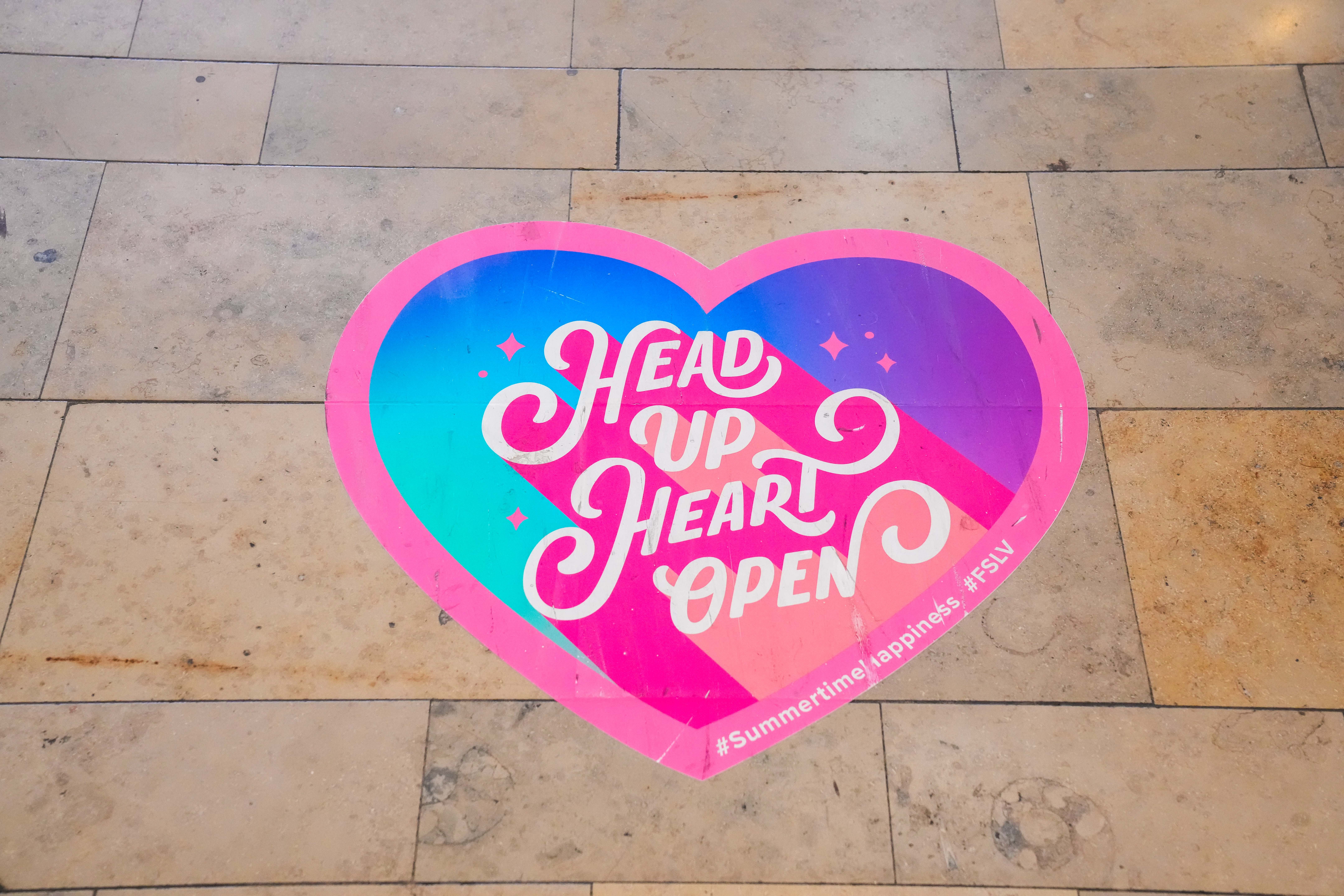 You Are Beautiful Tour
Also cultivated by Matthew Hoffman, FSLV welcomes the "You Are Beautiful" tour. Starting as a passion project to put positivity into the world, Hoffman's "You Are Beautiful" artwork has grown into a worldwide sensation. Shoppers can explore the artist's latest iteration of art with the "You Are Beautiful" experience, which offers a one-of-a-kind journey of self-reflection and self-confidence. The tour is available now through Sunday, July 10.
Summer Saturdays
On select Saturdays, shoppers can enjoy live music from local DJs and grab summer swag from "Summertime Happiness" ambassadors throughout the destination. Guests can also engage in additional complimentary activations in the Great Hall, including:
Custom lipstick reader on Saturday, July 9
Face painting for all ages on Saturday, July 16
Hair braiding on Saturday, July 23
Live radio remotes and giveaways on select weekends
In addition to these captivating activities, Fashion Show Las Vegas will make summer more exciting with a gift with purchase offer when shoppers show $500 worth of same-day receipts at Guest Services. This exclusive offer will include a complimentary picnic tote filled with fun summer essentials.
For more information about Summertime Happiness, visit https://www.fslv.com/en/events/summertimehappiness.html.
About Fashion Show Las Vegas (FSLV)
Fashion Show Las Vegas is a destination that brings the culture of fashion to life through never-before-seen experiences to locals, visitors, and fashionistas alike. Featuring an eclectic mix of more than 250 retailers and over 30 restaurants spread across 2 million square feet, FSLV is the largest shopping, dining and entertainment destination on the Las Vegas Strip. Comprised of famed anchor stores such as Neiman Marcus, Nordstrom and Saks Fifth Avenue and a delectable restaurant portfolio featuring strip-side dining options such as The Capital Grille, Galpão Gaucho Brazilian Steakhouse and El Segundo Sol, Fashion Show Las Vegas is sure to satisfy every taste. The iconic center is more than a shopping destination, it is a place to gather, explore, create and celebrate all aspects of life, while owning fashion as a driver of culture. For more information, visit: www.fslv.com.
About SKTCH Events
SKTCH is a female-owned creative studio that specializes in high quality, impactful experiences in Las Vegas and beyond. Our team of in-house fabricators and event producers take brands, companies, and events to new levels. https://www.sktchevents.com/
About Matthew Hoffman
Matthew Hoffman is a Chicago-based public artist. His work ranges from large-scale and interactive sculptures, to small stickers and approachable art for the home. As a custodian of You are Beautiful, a project to better the world through positive messages, over 8 million stickers have been shared by the community, with over 100 public works permanently installed globally since 2002. Matthew's work is created to be as open and accessible as possible. The messages he chooses are an effort to remind us individually of our self-worth, and encourage us to be there for each other. http://www.heyitsmatthew.com/
Summary
Article Name
FASHION SHOW LAS VEGAS CELEBRATES POSITIVITY AND SELF-LOVE WITH 'SUMMERTIME HAPPINESS' ACTIVATION
Description
FASHION SHOW LAS VEGAS CELEBRATES POSITIVITY AND SELF-LOVE WITH 'SUMMERTIME HAPPINESS' ACTIVATION