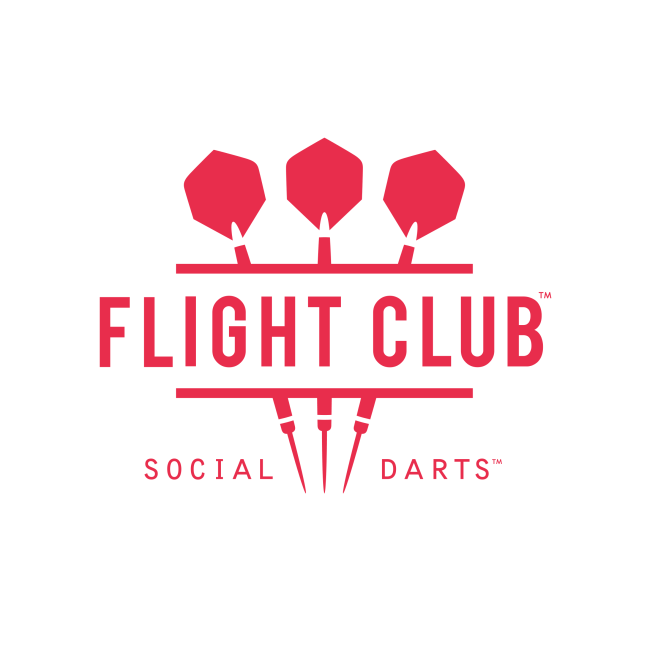 FLIGHT CLUB LAS VEGAS DEBUTS FIRST LOOK OF NEW LOCATION INSIDE
GRAND CANAL SHOPPES AT THE VENETIAN® RESORT LAS VEGAS
The popular Social Darts concept will feature a spectacular carousel bar, eye-catching décor, multiple event spaces and more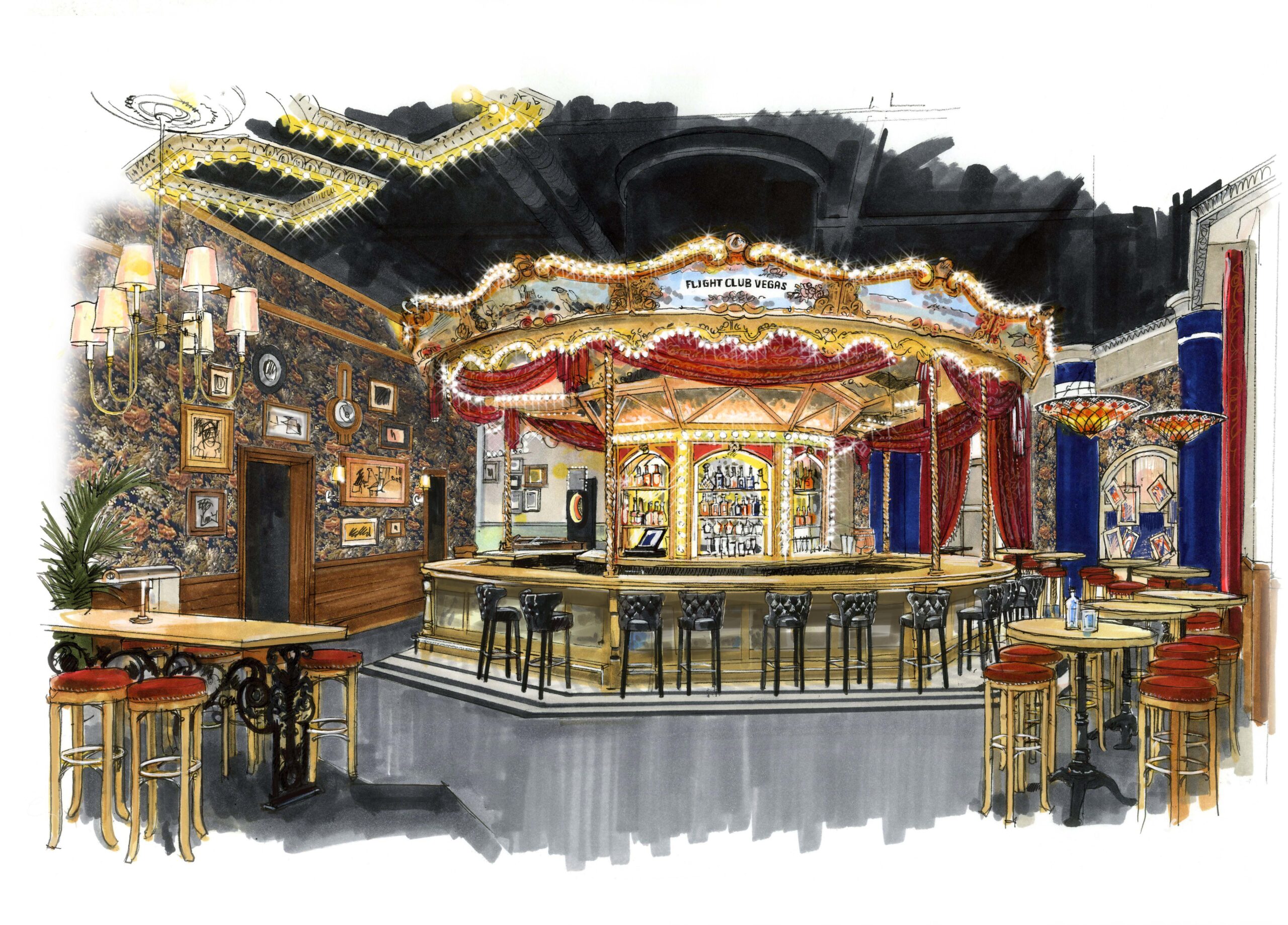 Flight Club Las Vegas, the London-based Social Darts concept, will bring an extraordinary experience to the famed Strip this fall. Joining the world-class lineup at Grand Canal Shoppes inside The Venetian® Resort Las Vegas, the energetic social destination will bring a show-stopping environment featuring exclusive VIP areas, a whimsical carousel bar, 20 oches, and more, making for the largest Flight Club venue to date.
Boasting over 16,000 square feet, Flight Club Las Vegas will showcase its heritage with a vibrant and captivating design, reminiscent of British pubs and fairgrounds with a modern twist. Designed by Interior Designer, Alex Hobocienski at HTC Studio and Architect, Ilias Soukbaev at ARIA Group Architects, the new destination will house 20 semi-private oches featuring traditional oak dartboards and comfortable, leather banquette-style seating for groups of all sizes. Adding to the experience, the anticipated venue will bring another ode to the British Fairgrounds, where darts were originally invented, with a life-sized carousel bar. As the centerpiece of the destination, the 27-seat bar will dazzle guests as bright lights embellish the expansive canopy while elegant drapery trims the space, adding to its charm. Flight Club Las Vegas will also feature striking interactive and imaginative art throughout the destination, providing guests with can't-miss photo opportunities at every turn.
In addition to its super-charged social gaming offerings and eye-catching design, Flight Club Las Vegas will provide three exclusive, semi-private spaces for guests and groups. With endless capabilities and offerings in each, the rooms include:
The Victorian will allow guests to enjoy their event in a secluded wood-paneled room that features a stunning coffered ceiling, two oches and plush seating.
With a stunning Victorian porch facing one of the main attractions, the carousel bar, The Pavilion will be a large space boasting four oches and additional seating.
The Vista, the largest of all the private spaces, will offer an extensive event experience that includes a classic wood bar, five oches and a coveted view overlooking the famed Las Vegas Strip.
Flight Club at Grand Canal Shoppes inside The Venetian Resort Las Vegas will open this fall, making for its fourth U.S. location. For more information about Flight Club, visit https://flightclubdarts.com/.
About Flight Club
Flight Club was founded in 2015 to bring unexpected, ridiculous joy to pub-goers. With nine locations in the U.K., and three locations in the U.S., Flight Club has been surprising people with its fusion of premium food and beverage offerings mixed with a high-tech game experience that makes darts approachable and fun to play whether someone is a beginner, or a master. This puts the focus on bringing people together and redefining moments with friends. Each venue is unique, capturing local magic and combining it with the thrill of the fairgrounds where the game of darts was invented. To date, Flight Club has won 18 awards, over two million people have tried their hand, and over 250 million darts have been thrown.
About Grand Canal Shoppes
Located inside The Venetian® Resort Las Vegas, the center boasts 160 specialty brands and world-class restaurants nestled around a charming and faithful reproduction of Venice's Grand Canal, complete with cobbled walkways, street side cafes and live entertainment. Signature brands including Burberry, Jimmy Choo, Michael Kors, Louis Vuitton, and Tory Burch create an unparalleled retail environment that includes a star-studded line-up of restaurants headed by famous celebrity chefs: Wolfgang Puck's CUT, Emeril Lagasse's Delmonico Steakhouse, Buddy Valastro's Buddy V's Ristorante and Carlo's Bakery, and Lorena Garcia's CHICA, as well as Mercato della Pescheria, SUGARCANE raw bar grill, SUSHISAMBA, and Smith & Wollensky. The center is also home to the all-new ATOMIC SALOON SHOW by Spiegelworld. For more information, visit www.grandcanalshoppes.com.