FREMONT STREET EXPERIENCE SEEKS NEW HIRES FOR
SELECT POSITIONS AT JOB FAIR, March 31, 2022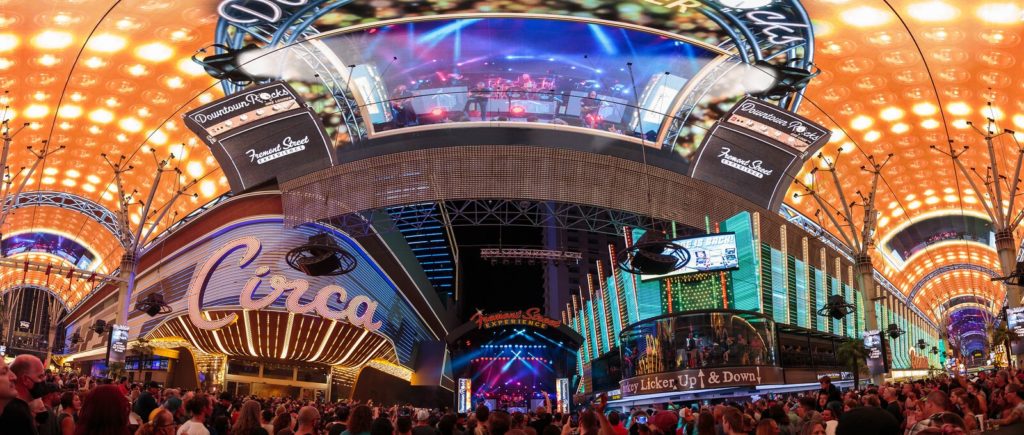 WHAT: Fremont Street Experience is looking to expand its team by holding a job fair.  Prospective employees must apply online prior to arrival at vegasexperience.com. A current resume is requested for all positions.  All positions are full time with medical, dental, vision, Paid Time Off, 401 (k), education reimbursement, employee referral bonuses and quarterly bonuses for eligible ride operators.
Available positions include:
SlotZilla Ride Operators
Retail Sales Associates
Security Officers
Custodians
3D Motion Graphics Designer
Business Analyst
Social Media Specialist
Attractions Engineer
Maintenance Technician
Attractions Maintenance Tech 2
Advertising & Digital Marketing Manager
Parking Garage Security Bike Officer
Security Dispatcher
Event Coordinator
WHEN:
Thursday, March 31, 2022
11:00 a.m. – 2:00 p.m.
WHERE:
Fremont Street Experience Parking Garage
111 S. 4th Street; Las Vegas, NV 89101
First floor of the parking garage, near the elevator lobby.
DETAILS: All positions are full time, and a current resume is requested for all prospective employees.
About Fremont Street Experience
Fremont Street Experience, a six-block entertainment district located in historic downtown Las Vegas, is an open-air promenade of gaming, dining, entertainment and shopping. Fremont Street Experience offers free live entertainment on three stages 365 days per year and features Viva Vision, the world's largest single video screen – 1,500 feet long, 90 feet wide and suspended 90 feet above the urban pedestrian mall. In partnership with the City of Las Vegas and the Las Vegas Conventions and Visitors Authority, the $32 million renovation to the iconic Viva Vision screen illuminates downtown Las Vegas with 16,433,152 pixels and 5,000 Nits, making it seven-times brighter than the existing canopy with four-times the resolution allowing the screen to be seen 24 hours a day for the first time in its existence. The one-of-a-kind venue is also home to SlotZilla, a unique zipline attraction featuring an 850-foot Zipline and 1,750-foot Zoomline, taking riders from a 12-story slot-machine-themed platform to fly under the iconic Viva Vision canopy. With direct pedestrian access to eight of Fremont Street's world-renowned casino hotels, more than 70 restaurants and specialty retail kiosks, Fremont Street Experience attracts more than 24 million annual visitors. For more information about Fremont Street Experience, please visit www.vegasexperience.com.
"Like" Fremont Street Experience on Facebook: facebook.com/FSE89101
"Follow" Fremont Street Experience (@FSELV) on Twitter: twitter.com/FSELV
"Follow" Fremont Street Experience (@FremontStreet) on Instagram: Instagram.com/fremontstreet
Summary
Article Name
Fremont Street Experience Seeks New Hires For Select Positions at Job Fair, March 31, 2022
Description
Fremont Street Experience Seeks New Hires For Select Positions at Job Fair, March 31, 2022