GHOSTBAR RETURNS TO PALMS CASINO RESORT
ICONIC LAS VEGAS ULTRA LOUNGE TO REOPEN ON AUGUST 3, 2022
Stunning Views, Bewitching Cocktails, and Immersive Entertainment Experiences
The return of the beloved Ghostbar at Palms Casino Resort is official. The Las Vegas nightlife icon will reopen its doors on Wednesday, August 3, 2022. Originally debuting in 2001, this widely popular bar and lounge perched high atop the 55th floor, quickly became one of the city's most treasured nightspots featuring the most spectacular and stunning views of the entire Las Vegas skyline. Today, after a ghostly disappearing act, Palms has not only brought the Ghostbar back, but it has also reimagined it as the city's newest, elevated and most intimate Ultra Lounge experience.
Guests to the Ghostbar begin their experience the minute they are whisked up the private elevator to the 55th floor. Transported to new heights, Ghostbar visitors are enthralled by the unparalleled views that await them as they turn the corner and enter the sleek lounge. From the Red Rocks to the west to Downtown Las Vegas in the north to the famed Las Vegas Strip in the east to the new Allegiant Stadium in the south, there is literally no point in the city that is not visible from Ghostbar. With a design that is intimate and inviting, the true star is the sky-high outdoor deck. By design, Ghostbar is a venue that is meant to be experienced both inside and outside.
Unlike other nightspots in Las Vegas, Ghostbar's DNA will be based on a concept that is exclusively inclusive. No private rooms here, instead, pop up performances will surprise and delight guests, DJ's will ramp up the party as the night gathers momentum and Las Vegas' own Midnight Skye will bring the rebirth of cool to Las Vegas. Hip, sexy, soulful with a touch of class and beauty, she will be joined by live bands, sultry dancers, specialty acts and surprise guests. With a music theme rooted in soul, expect Ghostbar to deliver the funkiest good time in Las Vegas.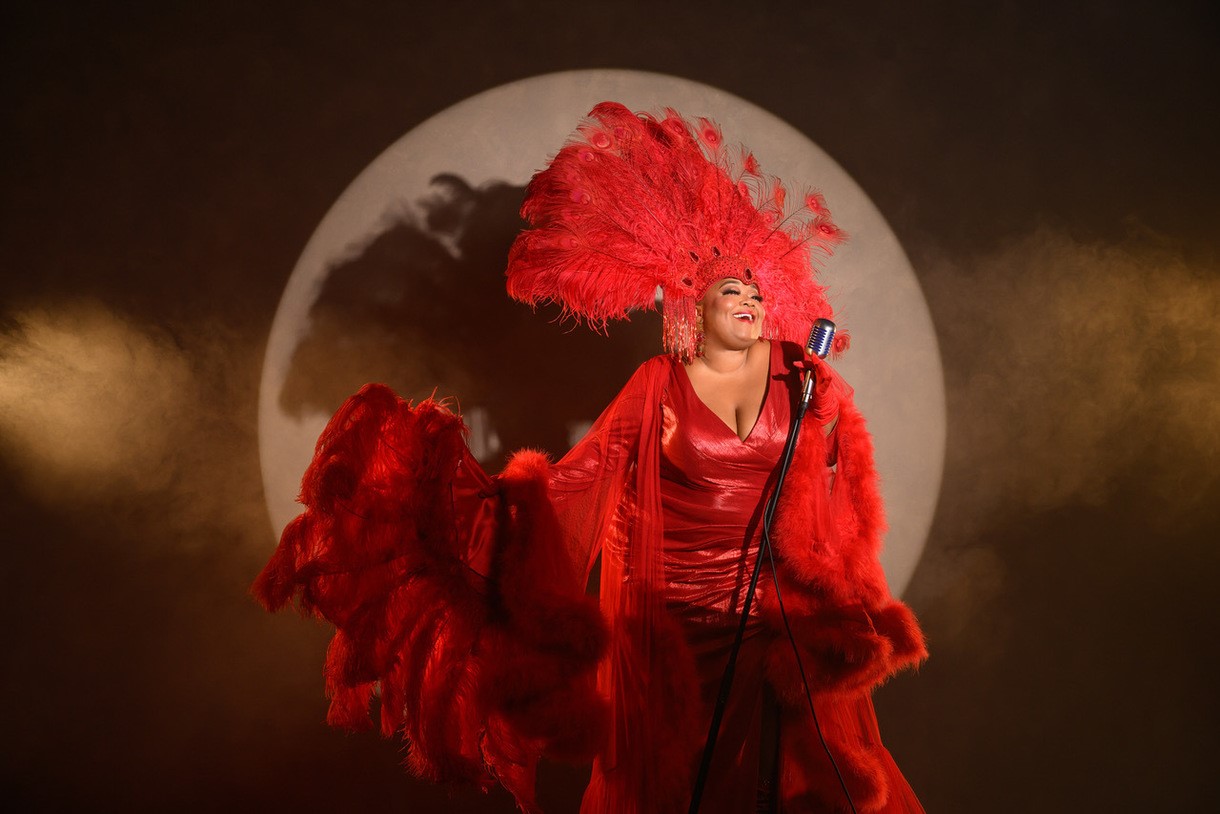 In addition to its great views and distinctive entertainment, Ghostbar is also set to make a name for itself as a world-class cocktail destination. With a menu that will feature specialty cocktails, large format libations and one-of-a-kind Ghost Flights, there is little doubt that the views will draw you up, but the cocktails will keep you coming back for more. Ghostbar will begin taking Table Reservations at www.palms.com beginning on August 10 for first tables available on August 17th.
Examples of the highly creative cocktail menu include:
Specialty Cocktails

Storytelling:
Witching Hour
Ghost Story

Large Format Libations

Witches Brew
Ghosting Tableside Batch Kegarator

Ghost Flights:

Rare selections of Spirits from Ghost Distilleries, limited edition bottlings and rare finds.
To see full cocktail menu, click here.
"When we announced the reopening of the Palms Casino Resort, the first question we received was will the Ghostbar return?" notes Cynthia Kiser Murphey, general manager Palms Casino Resort. "The outpouring of love for this venue was beyond our imagination, and we are so proud to bring it back to the Las Vegas community and excited to usher in a new era. We look forward to creating new ghost stories for all of those that visited in the past, as well as welcome a new generation to experience it for the very first time."
About Palms Casino Resort
Palms Casino Resort is making history as the first resort in Las Vegas fully owned and operated by a Native American Tribe. Palms Casino Resort features two distinct towers with 766 hotel rooms and suites, a diverse mix of bars, restaurants, live entertainment venues and immersive lifestyle experiences across a 95,000-square-foot reimagined casino. The resort also includes over 190,000 square feet of meeting, convention and event space; the Pearl, a 2,500-seat theater; an expansive pool and spa area; wedding chapel; the Brenden Theatres 14-screen cinema and nearly 600 units at Palms Place condominiums.
Palms is located just west of the center of the Las Vegas Strip off I-15 on Flamingo Road. Palms Casino Resort is owned by The San Manuel Gaming and Hospitality Authority ("SMGHA") an affiliate of the San Manuel Band of Mission Indians. For more information visit http://www.palms.com/ or the Palms Press Room. Follow Palms on social media Facebook, Twitter, Instagram.
About San Manuel Gaming and Hospitality Authority 
The San Manuel Gaming and Hospitality Authority is a governmental instrumentality of the San Manuel Band of Mission Indians, a federally recognized Indian tribe, created for the purpose of independently carrying out the investment in, and ownership and management of, gaming and hospitality businesses outside of the San Manuel Reservation.
Summary
Article Name
Ghostbar Returns to Palms Casino Resort Las Vegas on August 3, 2022
Description
Ghostbar Returns to Palms Casino Resort Las Vegas on August 3, 2022