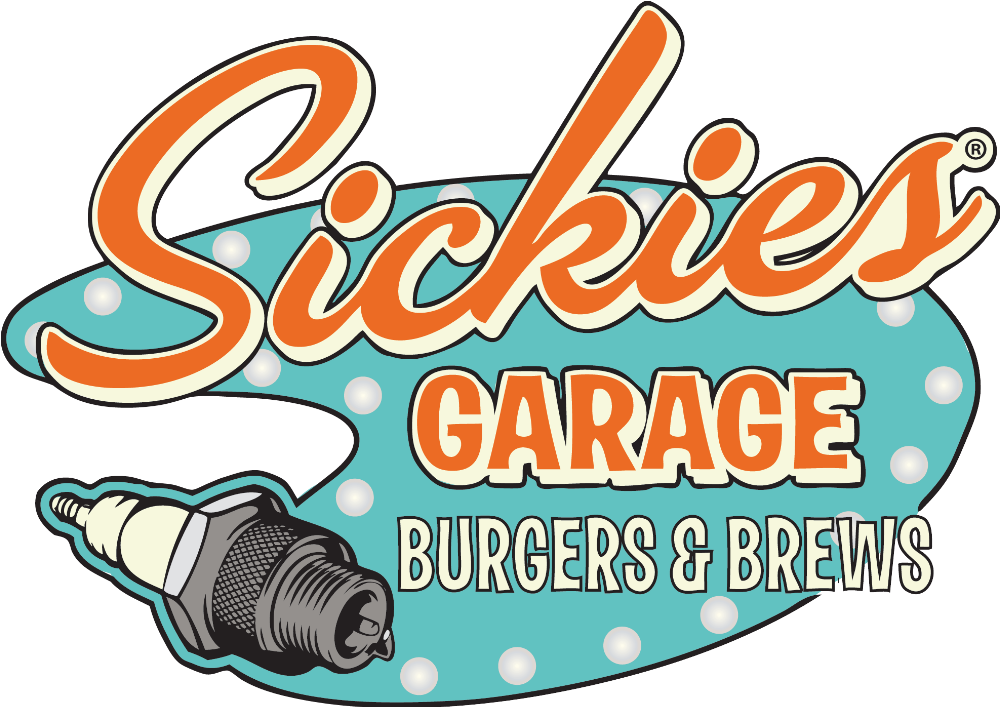 Sickies Garage Launches 'Wyatt's Warriors Chicken Sammich' with a Portion of Proceeds Benefitting the Local JDRF Chapter
Created by 12-year old Wyatt Moon, this creation will surely provide a fiery kick start to 2022 and will be featured on Sickies Garage's special winter menu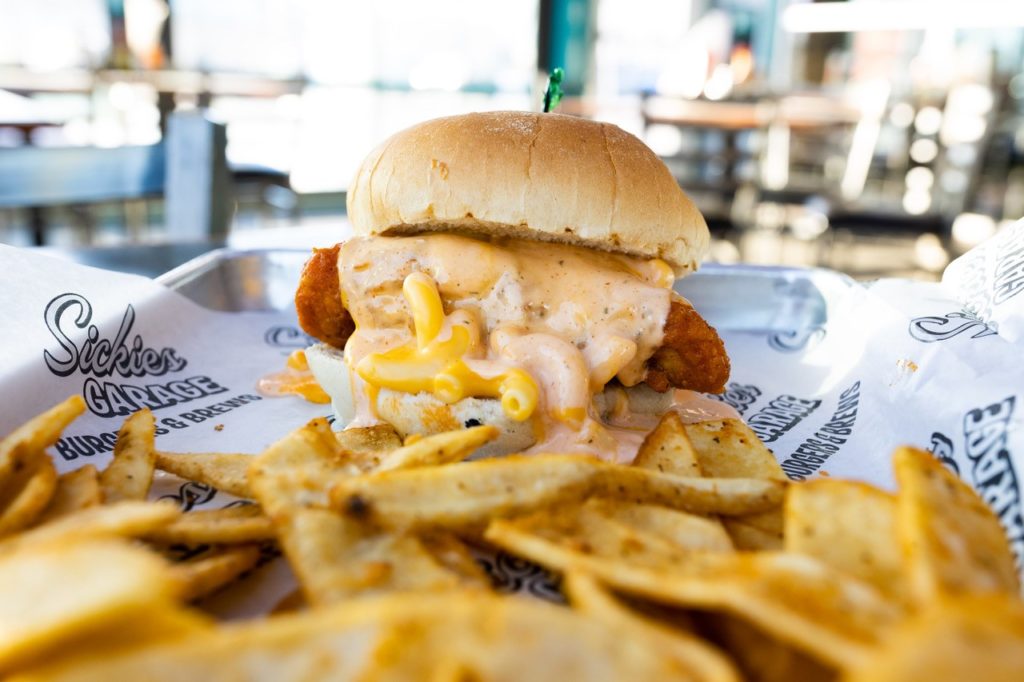 WHO:
Sickies Garage Burgers & Brews, located in Town Square, the local JDRF chapter, and 12-year old Wyatt Moon – a local Las Vegas, Type 1 diabetes warrior!
WHAT:
Give back and fill up your tank at Sickies Garage Burgers & Brews this winter. Known for offering diners a choice of 50 burgers and 50 brews, Sickies Garage steps it up with a spicy collaboration titled 'Wyatt's Warriors Chicken Sammich' – named after Wyatt's friends who have helped support him and the Moon family throughout the years with fundraising as JDRF continues their research to find a cure for Type 1 diabetes.
Wyatt and family joined Sickies Garage General Manager Chad Duffield in the kitchen to create the spicy limited-edition item which features a breaded and fried chicken breast tossed in Buffalo sauce, topped with pepper jack cheese, Sickies' signature mac & cheese, and a spicy ranch dressing. This fiery sandwich is served with pickles on the side and a choice of side dish. Don't worry, it can also be ordered without all the kick! This limited time meal is $14.99 with $1 from every Wyatt's Warriors Sickies Sammich being donated to the local JDRF chapter.
Wyatt's big sister Scarlett said of the spicy dish, "It's named after a Warrior because only a warrior can get through it without crying!"
Other additions to the winter menu at Sickies Garage include: Cheesy Jalapeño Corn Fritters with sweet corn, bacon, diced jalapeño, and cream cheese served with avocado ranch; Crispy Fried Mac & Cheese Wedges with spicy ranch dressing for dipping; Cauliflower Wings – battered cauliflower bites hand tossed in one of Sickies' wing sauces including the new Korean BBQ and Hot Honey flavors; and the Hot Honey Chicken Sandwich – breaded and friend chicken breast tossed in Hot Honey Sauce on creamy coleslaw, topped with honey mustard and pickles.
WHEN:
The special sandwich and limited time items are available now through the end of February.
Sickies Garage is open daily at 11 a.m.
WHERE:
Town Square (next to Town Square Park)
6629 S Las Vegas Blvd., Building J, Suite B-120
Las Vegas, NV 89119
ABOUT SICKIES GARAGE BURGERS & BREWS:
In the early 2000s, a group of like-minded friends would meet up to tinker on their projects – motorcycles, cars, or to just talk shop. Grilling at the garage sparked a new avenue for creativity, crafting experimental burgers with unusual toppings that family and friends were excited to try. Testing the newest burgers at the garage, which quickly became known as "Sickies Garage," was often the reason to play hooky from work by calling in "sick." These friends just wanted to spend more time together on their projects at the garage than they did at work. All who met at the garage were eager to have their own special burger and quickly the offering grew into an arms-length-list of 50 burgers and 50 brews. Something truly for everyone, by everyone. So, in 2012 these friends opened their first full-service restaurant to sell their now infamous burgers, wings, brews, and malts and Sickies Garage Burgers & Brews was born. The first restaurant was welcomed by the community in Fargo, ND, leading to a roadway of success with new locations opening in Bismarck, ND, and Sioux Falls and Rapid City, SD. In 2020, Sickies Garage rolled even further down the highway, to Bellevue, NE, Las Vegas, NV, and Kissimmee, FL, and additional locations are coming soon!
Summary
Article Name
JDRF & Local Type 1 Warrior Team-Up with Sickies Garage to Present 'Wyatt's Warriors Chicken Sammich' - Limited Time Fundraiser
Description
JDRF & Local Type 1 Warrior Team-Up with Sickies Garage to Present 'Wyatt's Warriors Chicken Sammich' - Limited Time Fundraiser