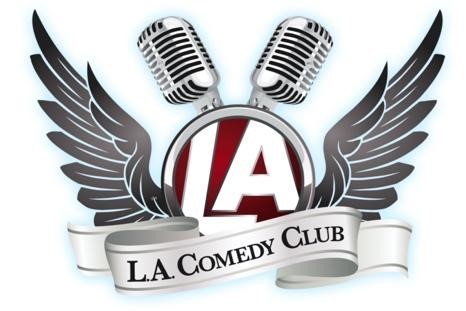 L.A. Comedy Club Takes the Checkered Flag with
Exclusive Offer for Big Race Weekend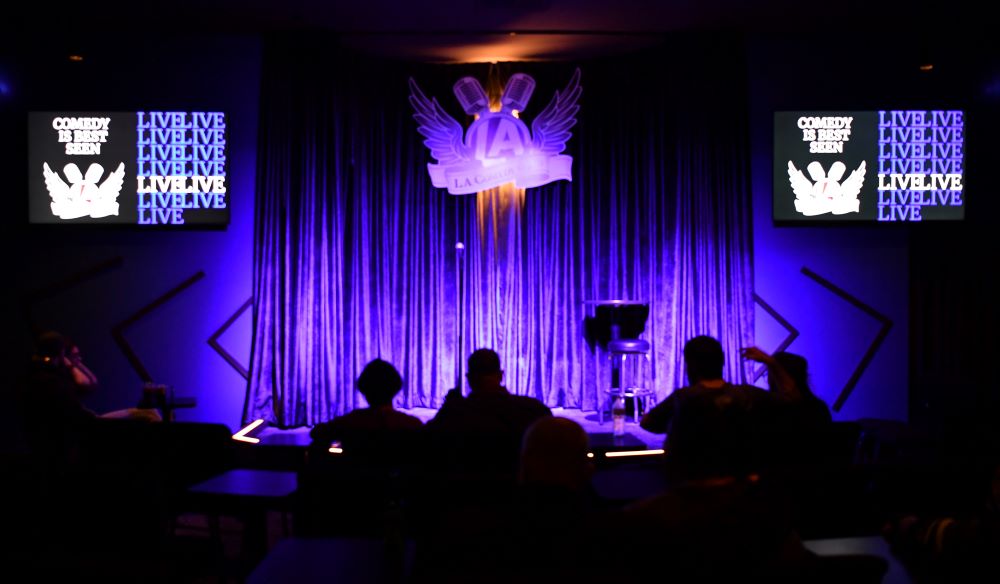 The award-winning L.A. Comedy Club at The STRAT Hotel, Casino & Tower is revving up the laughter with a special offer for those attending Las Vegas' inaugural race weekend. Ticketholders may redeem this offer for the 6 p.m., 8 p.m. or 10 p.m. shows from Saturday, Nov. 11 through Sunday, Nov. 19. Tickets may be purchased here.
Guests, 21 years or older, who present their ticket to Las Vegas' big race at the L.A. Comedy Club door will receive a complimentary drink with paid admission. Also available for race weekend attendees is the club's famous "$25 All You Can Drink Special," which serves a premium well and keeps the drinks coming throughout the show.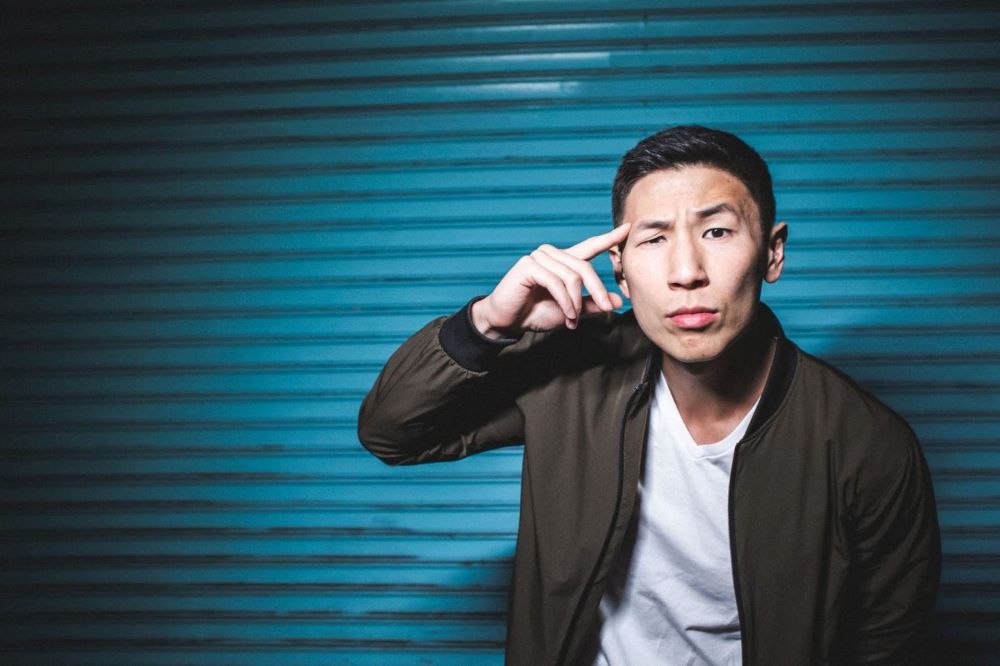 L.A. Comedy Club has a lineup of hysterical comedians scheduled to perform during race weekend that will keep audiences' adrenaline going, including rising comedy superstar Julio Gonzalez in The Happy Hour Variety Show at 6 p.m.; nationally touring comedian Jason Cheny, who has been featured on Comedy Central and Kevin Hart's LOL Network on SiriusXM, at 8 p.m.; and award-winning comedian Butch Bradley headlining the nightly 10 p.m. show.
L.A. Comedy Club, which was recently awarded a third consecutive gold medal by the annual Best of Las Vegas Awards for "Best Comedy Club," will continue to host a packed lineup of up-and-coming and veteran comics. Tickets are priced at $39 for general admission and $59 for VIP admission, plus tax and service fee. The full lineup and more information is available at www.lacomedyclub.com.
About L.A. Comedy Club
The L.A. Comedy Club, dubbed "The younger rebel brother of Improv" by Casino Player Magazine, has been entertaining Las Vegas locals and visitors since 2007. Located in a custom-built 270-seat showroom on the main casino floor at The STRAT Hotel, Casino & Tower, it is known as the spot "where comedy comes to party," receiving the gold award for "Best Comedy Club" in the Las Vegas Review-Journal's "Best of Las Vegas" awards for the third consecutive year.
The club's nightly, three-show lineup includes the Happy Hour Variety Show starring Julio Gonzalez at 6 p.m.; a rotating selection of top national touring headliners nightly at 8 p.m.; comedian Butch Bradley at 10 p.m. Thursday through Monday; and comedian Bret Ernst at 10 p.m. on Tuesday and Wednesday. Guests must be 18 years or older to attend or 15 years or older with a guardian. Ticket prices start at $39.95 plus taxes and fees, with the option to purchase L.A. Comedy's famous "$25 All You Can Drink Special." Nevada locals with valid ID receive 50 percent off. More information is available at www.lacomedyclub.com.
About The STRAT Hotel, Casino & Tower
The STRAT Hotel, Casino & Tower, formerly the Stratosphere, Casino, Hotel & Tower, has introduced a full reinvention of the iconic property since Golden Entertainment, Inc. took ownership in late 2017. Located on the north Strip at the gateway to the Arts District at 2000 S. Las Vegas Blvd., the hotel offers 2,427 guest rooms, including the newly remodeled "Elevate" series rooms and suites, and an 80,000-square-foot casino. The 1,149-foot STRAT Tower is comprised of Top of the World, serving award-winning cuisine in a 360-degree rotating dining room on the 106th floor; the Observation Deck, which offers SkyJump, 108 Eats and 108 Drinks, located on the 108th floor; and thrill rides, located at the top of the tower, including Big Shot and X-Scream. The STRAT's main floor has introduced CHĪ Asian Kitchen, PT's Wings & Sports, View Lounge and STRAT Café, each offering chef-driven cuisine; the William Hill Sports Book; and REMIX Lounge. The STRAT offers two resort-style pools, WET24, located on the rooftop of the 24th floor, open seasonally; and Swim & Social, on the eighth story rooftop with a poolside café. A variety of shows and entertainment include "Banachek's Mind Games Live," a mentalist act; iLuminate, a multi-sensory blend of dance and technology; ROUGE, an exciting, topless spectacular and immersive, sensual experience; and L.A. Comedy Club, which showcases up-and-coming stand-up comics. Golden Entertainment, Inc.'s innovative guest loyalty rewards program, True Rewards, is now available at The STRAT and 140+ other locations. More information is available at www.TheSTRAT.com or by calling 702-380-7777. The STRAT is on social media at Facebook, Twitter, Instagram and YouTube.
Summary
Article Name
L.A. Comedy Club Takes the Checkered Flag with Exclusive Offer for Big Race Weekend
Description
L.A. Comedy Club Takes the Checkered Flag with Exclusive Offer for Big Race Weekend