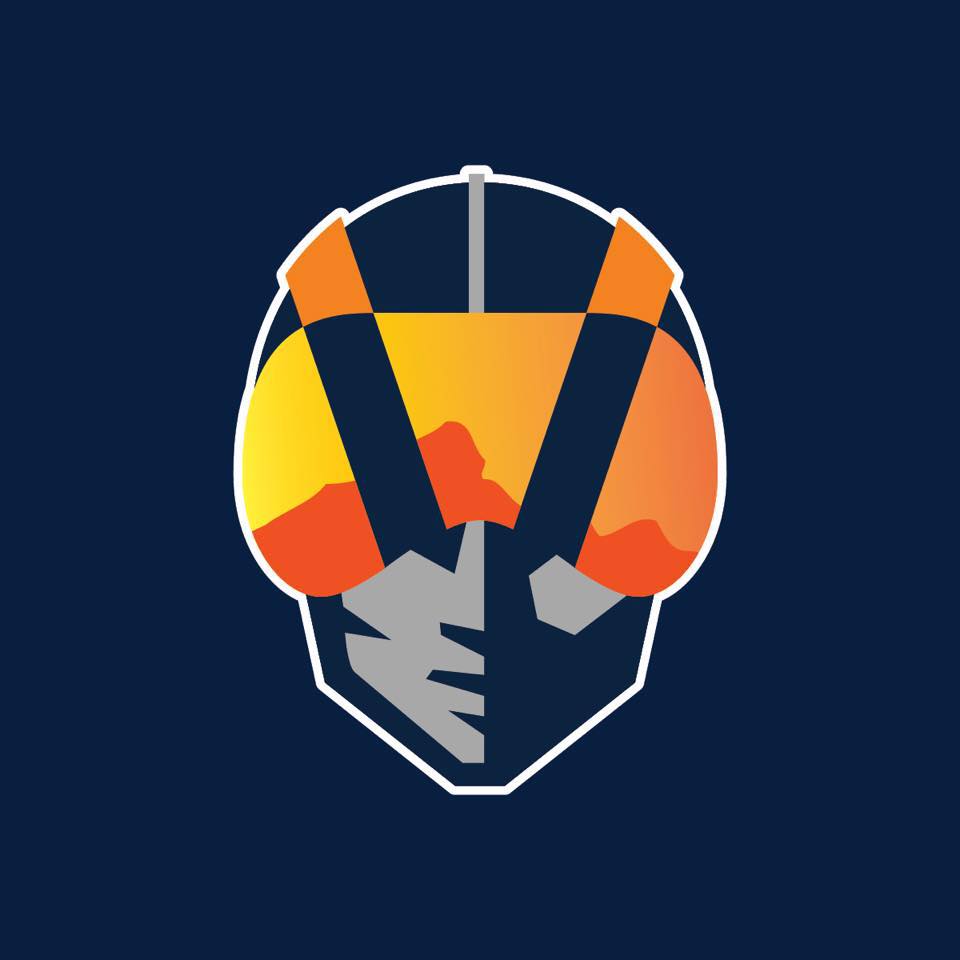 LAS VEGAS AVIATORS® PARTNER WITH THREE SQUARE FOOD BANK FOR VIRTUAL FOOD DRIVE DURING HUNGER ACTION MONTH THIS SEPTEMBER
Month-long Strike Out Hunger Challenge starts September 1 with on-site drive
in partnership with Barclays on Sat., Sept. 17 at Las Vegas Ballpark®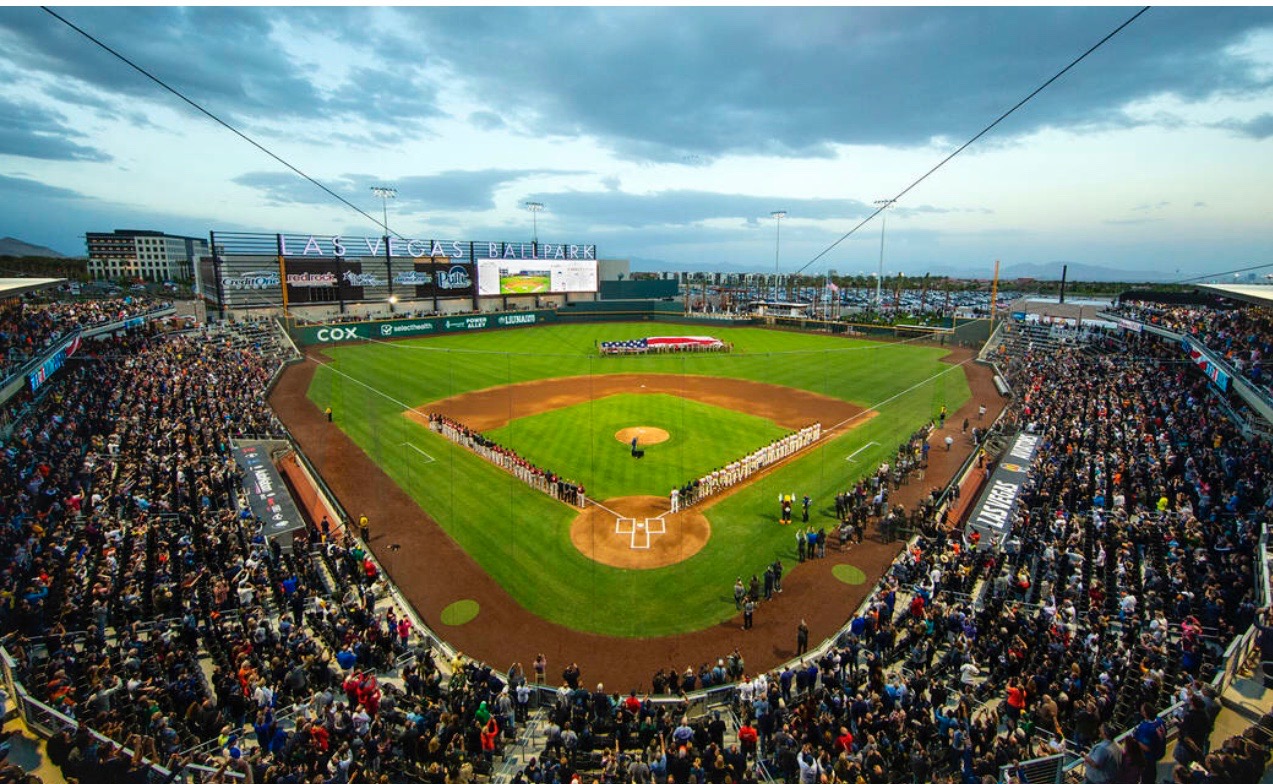 The Las Vegas Aviators® announce a month-long Strike Out Hunger virtual food drive in partnership with Three Square Food Bank, to help end food insecurity throughout the month of September, which has been proclaimed Hunger Action Month by Nevada Governor Steve Sisolak.
Fans are asked to step up to the plate by participating in the Strike Out Hunger virtual food drive. Donations start at $5 for a take-home meal for kids, with options to purchase everything from emergency food boxes and health-conscious foods for seniors to groceries for one month for a family of four for $120. For every dollar donated, Three Square can provide up to three meals for food-insecure Southern Nevadans.
The challenge is in partnership with Three Square, along with the Reno Aces and Food Bank of Northern Nevada, for a state-wide effort to raise awareness and funds to help the hundreds of thousands of Nevadans struggling with food insecurity.
In addition to the virtual drive, Barclays US Consumer Bank is partnering with Three Square and Las Vegas Aviators for an on-site food drive the evening of September 17 at Las Vegas Ballpark where the Las Vegas Aviators take on the Tacoma Rainiers at 7:05 p.m. Fans are encouraged to bring the following shelf-stable items to donate that evening, including canned meat and high-protein items (like tuna, ham, chili, soup, peanut butter, etc.), canned fruits and vegetables and carbohydrates (e.g. boxed cereal, oatmeal, rice and mashed potatoes).
Donations will be accepted at the main gates and centerfield gates and in exchange for donated product. Each donor to donate at the gates on September 17, before 5:30 p.m. will receive $5 Aviators Bucks to be used during a regular-season Aviators game. All donations collected will benefit Three Square Food Bank.
"This is a wonderful opportunity for Barclays to partner with the Las Vegas Aviators to support Hunger Action Month and provide meals to thousands of families in Southern Nevada who may not know where their next meal will come from. Together, we demonstrate our compassion and can-do attitude to help solve the hunger crisis and make our community a better place," stated DeAndre Esteen, VP Contact Center Site Coordinator for Barclays.
"With the incredible support of partners like the Las Vegas Aviators and Barclays this Hunger Action Month, we are one step closer to realizing our vision of no one in our community going hungry," said Michelle Beck, Three Square Chief Development Officer. "The need in Southern Nevada continues to be great, so each donation will make a huge difference in the final inning."
For additional information and ways you can help visit www.thelvballpark.com or Strike Out Hunger NV – Campaign (threesquare.org/ham).
About Las Vegas Aviators:
The Las Vegas Aviators® have the proud distinction of being the longest enduring franchise in the history of professional sports in the state of Nevada. The 2022 campaign marks the 40th calendar season in the Silver State as a proud member of Triple-A professional baseball of the Pacific Coast League and the third season in Las Vegas Ballpark (8,196). The Aviators led all minor league baseball in 2019 attendance with a total of 650,934 for an average of 9,299. Las Vegas recorded 47 sellouts and 23 crowds of 10,000+. In 2021, Las Vegas led Triple-A West in home attendance with a total of 428,369 for an average of 6,590.
The Aviators were the recipient of the 2021 Baseball America Triple-A Freitas Award, given to the organization of the year at each level of the Minor Leagues. The Stars (1983-2000)/51s (2001-18)/Aviators (2019 – present) have reached the 300,000 mark in "home" attendance in all 39 seasons (36 seasons at Cashman Field, 1983-2018; Las Vegas Ballpark, 2019, 2021-22). The Aviators are in their third season as the Triple-A affiliate of the Oakland Athletics and the franchise won the PCL championship in 1986 and 1988.
About Las Vegas Ballpark®
Las Vegas Ballpark®, located on eight acres in Downtown Summerlin® just south of City National Arena – practice facility for the Vegas Golden Knights, is the home of the Las Vegas Aviators®, the city's professional Triple-A baseball team of the Pacific Coast League (PCL) and affiliate of the Oakland Athletics. The team is wholly owned by The Howard Hughes Corporation®, developer of the award-winning master-planned community of Summerlin® and developer of Las Vegas Ballpark. With a wide range of seating options including 22 suites, club seats, berm seating, party zones and decks, picnic tables, kids' zone, bars and a pool beyond the outfield wall, Las Vegas Ballpark boasts a capacity of 10,000. Designed to host a variety of events in addition to baseball, the site is landscaped to complement the surrounding master planned community. The site is easily accessed from all regions of the valley via the 215 Beltway. For more on Las Vegas Ballpark, visit www.thelvballpark.com.
About Barclays US Consumer Bank
Barclays US Consumer Bank is a leading co-branded credit card issuer and financial services partner in the United States that creates highly customized programs to drive customer loyalty and engagement for some of the country's most successful travel, entertainment, retail and affinity institutions. The bank offers co-branded, small business and private label credit cards, installment loans, online savings accounts, and CDs. For more information, please visit www.BarclaysUS.com.
Barclays is a British universal bank. We are diversified by business, by different types of customers and clients, and geography. Our businesses include consumer banking and payments operations around the world, as well as a top-tier, full service, global corporate and investment bank, all of which are supported by our service company which provides technology, operations and functional services across the Group. For further information about Barclays, please visit www.Barclays.com.
About Three Square Food Bank
A national model project inspired by Founder Eric Hilton with a grant provided by the Conrad N. Hilton Foundation, Three Square is Southern Nevada's only food bank and largest hunger relief organization, serving Las Vegas and all of Clark, Lincoln, Esmeralda and Nye counties. Since opening in 2007, Three Square has provided more than 528 million pounds of food to hundreds of thousands of people in need and earned a reputation as one of the most efficient and effective food banks in the country. Three Square is a community collaborative partnership with businesses, nonprofit agencies, food distributors, higher education institutions, the Clark County School District, governmental entities, the media and thousands of volunteers working together to support food-insecure Southern Nevadans. Last year, Three Square provided over 51 million pounds of food, the equivalent of more than 42 million meals, through its network of community partners. A member of the Feeding America network of food banks, Three Square remains committed to its mission of providing wholesome food to hungry people, while passionately pursuing a hunger-free community. If you or someone you know needs food assistance, or wants to learn more about Three Square's vision of a community where no one is hungry, please connect at threesquare.org, Facebook (@ThreeSquareFoodBank), Instagram (@threesquarelv) and Twitter (@threesquarelv).
Summary
Article Name
LAS VEGAS AVIATORS® PARTNER WITH THREE SQUARE FOOD BANK FOR VIRTUAL FOOD DRIVE DURING HUNGER ACTION MONTH THIS SEPTEMBER
Description
LAS VEGAS AVIATORS® PARTNER WITH THREE SQUARE FOOD BANK FOR VIRTUAL FOOD DRIVE DURING HUNGER ACTION MONTH THIS SEPTEMBER