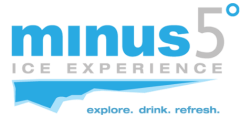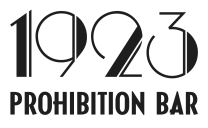 Football Ice Luge At Minus5 Ice Experience at Mandalay Bay. 
(Photo courtesy of Minus5° Ice Experience) 
MINUS5º ICE EXPERIENCE, 1923 PROHIBITION BAR AT MANDALAY BAY ANNOUNCE DISCOUNTS AND DRINK SPECIALS FOR THE BIG GAME FEB. 13
WHAT:
Minus5° Ice Experience and 1923 Prohibition Bar at Mandalay Bay announce discounts and drink specials for the big game on Sunday, Feb. 13. Guests can enjoy $95 all you can drink drafts and select cocktails during the game at 1923 Prohibition Bar plus free swag, giveaways and lite bites available. For the ultimate fan experience, 1923 Prohibition Bar will show the game on 13 big screens in the main room, the state room and the parlor room. Plus, guests with groups of 12 or more who want a more private experience for the game, can purchase a buyout through the events team at [email protected].
Guests who would like to visit Minus5° Ice Experience during half-time of the game will receive a 20 percent discount off the admission of a cool package. Additionally, Minus5 will offer beverages from their football-inspired dual ice luge displayed at the Daiquiri Bar.
WHO:
Minus5° Ice Experience allows guests to chill with more than 100 tons of ice while exploring an immersive attraction featuring themed sculptures and Instragrammable moments. Each attraction offers a distinctively chill, family-friendly vibe for people of all ages, with signature frosty cocktails served in glasses made entirely of ice for guests age 21 and older.
The new, Prohibition-themed 1923 Prohibition Bar, is a private, hidden, modern speakeasy, serving bourbon spirits and signature barrel-aged specialty cocktails. The elegant venue also hosts live burlesque shows, live rock band karaoke and bourbon education and tasting classes.
WHEN:
Sunday, Feb. 13
3 p.m. to 8 p.m.
WHERE:
Minus5° Ice Experience and 1923 Prohibition Bar
Mandalay Bay
3930 S Las Vegas Blvd.
Las Vegas, NV 89119
(702) 740-5800
WEBSITE:
www.Minus5Experience.com
www.1923lv.com
PRIVATE EVENTS:
For private events at Minus5° Ice Experience and 1923 Prohibition Bar. Please contact Candace Bowman at [email protected]
SOCIAL MEDIA:
Facebook and Instagram: @Minus5Experience
Twitter: @Minus5IceBar
Facebook: @1923lv
Instagram: @1923lv
HASHTAGS:
#IceIceBaby
#Chillin
#mandalaybay
#bourbon
#speakeasy
Summary
Article Name
Minus5° Ice Experience, 1923 Prohibition Bar at Mandalay Bay Announce Discounts And Drink Specials For The Big Game Feb. 13
Description
Minus5° Ice Experience, 1923 Prohibition Bar at Mandalay Bay Announce Discounts And Drink Specials For The Big Game Feb. 13