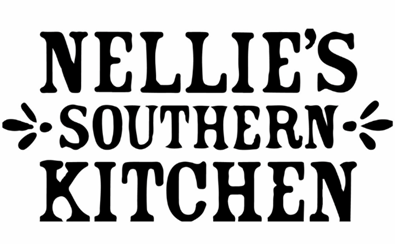 NELLIE'S SOUTHERN KITCHEN TAPS CHEF MARIO NICHOLS AND GM MICHAEL SAVAGE TO LEAD NEW LOCATION AT MGM GRAND
Decades of expertise brings Southern hospitality and Nellie's signature comfort food to Las Vegas
Nellie's Southern Kitchen, a Jonas family experience, have tapped Executive Chef Mario Nichols and General Manager Michael Savage to lead operations for its newest location at MGM Grand in Las Vegas.
Debuting this summer, the welcoming Southern restaurant by Denise and Kevin Jonas, Sr., their sons Kevin II, Joe and Nick (the Jonas Brothers) and Franklin – in partnership with TLI Bedrock LLC, a New York City-based investment firm – will bring the charm, entertainment and cuisine of North Carolina to the Las Vegas Strip. With an atmosphere inspired by the Jonas' love for music, the vibrant space will be a lively spot for all ages to enjoy fresh, flavorful dishes and live entertainment.
About Chef Mario Nichols
"When I first met the Jonas family and heard about Grandma Nellie, I immediately noticed their passion for great food, having fun and caring for others. Nellie's Southern Kitchen reminds me of cooking with my parents and grandparents, growing up singing songs while making incredible food passed down from generation-to-generation."
– Mario Nichols, Executive Chef
Chef Nichols developed a love for cooking from a young age, cooking fried chicken and collard greens with his family every Sunday night. Nichols' professional culinary journey started in North Carolina manning a barbeque pit at Sweetwater Bar & Grill where he rose through the ranks to become executive chef developing original menu items, including his award-winning Shrimp and Grits.
In 2015, Chef Nichols made the next leap in his career, opening Grits N Greens in Lowell, North Carolina as executive chef and managing partner. The restaurant flourished in the five years under his leadership, and when the COVID pandemic hit in 2020, Chef Nichols provided food for more than 2,000 first responders at Grits N Greens while maintaining operations.
Chef Nichols opened his second restaurant in North Carolina in 2020 – Smith's Soul Food and Bistro – where he instituted a culture that was more than a restaurant with good music, great atmosphere, and excellent service.
Kevin Jonas, Sr., who lives in North Carolina, developed an affinity with Chef Nichols' cooking and magnetic personality during several visits to the restaurant and felt Nichols was the ideal person to lead the future of Nellie's Southern Kitchen. Kevin named Nichols executive chef of the original Nellie's Southern Kitchen in Belmont in September 2021. In this role, Chef Nichols both enhanced 100-year-old recipes handed down from Kevin's grandma Nellie, and added his own family staples to the menu … just wait for his Grit Cakes.
About General Manager Michael Savage
"It feels like everything I have done in my life has led me to this point to bring the heartbeat of Belmont to the Las Vegas Strip. The team will live and breathe the ethos Nellie's shared with her family, delivering amazing memories through genuine hospitality in an exciting atmosphere."
– Michael Savage, General Manager
Savage's passion for food service was instilled at the age of 13 working as a busboy and a dishwasher in his family's restaurant. After graduating from St. Michael's College, Michael spent the next 15 years with Caesars Entertainment as the opening manager of multiple restaurant concepts in Las Vegas including Kerry's Gourmet Burgers, Toby Keith's I Love This Bar & Grill, and Café St Louis.
Savage relocated to New Orleans in 2013 to serve as general manager of Vitascope Hall, 8 Block Bar and Bywater Pool Deck at Hyatt Regency, a popular convention-style hotel. There, he implemented new ideas, menu items and oversaw multiple training operations.
The Las Vegas restaurant industry brought Savage back in 2015 as he took on the role of general manager at New York-New York's Nine Fine Irishmen, where he delivered three years of continuous revenue growth and established the locale as a dinner and entertainment destination for visitors. In 2018, Savage was named the general manager of TENDER Steakhouse at Luxor where he was a driving force for the reorganization and reinvention of the restaurant in 2020.
Savage's expertise from understanding the intricacies of running successful dining-and-entertainment venues, to understanding true Southern hospitality, made him the optimal candidate to lead operations for Nellie's Southern Kitchen's second location.
For updates on Nellie's Southern Kitchen, please visit www.mgmgrand.com/nellies.
ABOUT JONAS GROUP
Back in 2005, while Kevin Jonas, Sr. was managing his sons – GRAMMY-nominated, multi-platinum-selling group, Jonas Brothers – he formed what would later evolve into Jonas Group Holdings, LLC.  Offering a diversified portfolio of entertainment, marketing and development services, including talent management, music publishing, branding partnerships, as well as audio, television & film production, the Jonas Group family of companies is a globally recognized force, helping all kinds of talented individuals realize and harness their full potential in all areas of their career.  The dynamic company values quality over quantity with the belief that authenticity, vision and hard work are key to success.  Leading these efforts alongside Kevin is Phil Guerini, Chief Executive Officer of Jonas Group Entertainment and George Kreis, Chief Strategy & Operations Officer of Jonas Group Holdings, LLC.
ABOUT MGM GRAND
MGM Grand Hotel & Casino is "The Entertainment Authority," creating the ultimate Las Vegas experience.  A variety of accommodations serve every need while guests discover signature dining by celebrity chefs including Tom Colicchio's Craftsteak, Michael Mina's International Smoke, Wolfgang Puck's Bar & Grill, Michelin three-star restaurant Joël Robuchon and Morimoto Las Vegas. In addition to a pampering spa and salon and an elaborate 380,000-square-foot conference center, the resort offers a wide-range of world-class entertainment at the Grand Garden Arena; the epic KÀ by Cirque du Soleil; world-famous dance crew Jabbawockeez; master illusionist David Copperfield; Topgolf Las Vegas; Brad Garrett's Comedy Club; and Hakkasan Las Vegas. MGM Grand owned by MGM Resorts International (NYSE: MGM). For more information and reservations, visit mgmgrand.com, call toll free at (877) 880-0880 or find us on Facebook and Twitter or follow our blog.
ABOUT TLI BEDROCK LLC
TLI is a multi-strategy investment vehicle of a New York City-based family office with a 115-year history in real estate. A third of its 10 million square feet of property is tenanted by essential retail such as grocers and drug stores. TLI seeks to back innovative projects, responsible companies that think broadly about customer, employee and community needs, and sustainable approaches to commerce. TLI's principal Andrew Siegel has extensive experience applying disruptive technology to traditional businesses both as an operator and investor. He is currently executive chairman of Four-Q Systems, Inc., a fintech platform carved out of the shared service operations of General Electric. He previously served as executive vice president of Advance Publications and founded Advance Venture Partners where he led investments in Rent the Runway, Compass and Farfetch, among others.
ABOUT OLY STUDIO
OLY Studio is a San Francisco Bay Area-based company, owned and operated by Kate McIntyre and her design partner Brad Huntzinger. The two have been creating elegant designs and crafting high-end furnishings for consumers, design customers and hospitality for over 20 years. OLY Studio designed and furnished the original Nellie's Belmont and is excited to again collaborate with the Jonas family, exclusively designing and crafting the furniture, lighting and decor for Nellie's Las Vegas. Find OLY at Olystudio.com and on Instagram @oly.studio.
ABOUT ACCESS MEDIA ADVISORY
Access Media Advisory, a Connecticut and London-based media industry strategic advisory and investment firm, led by Teresa Miles Walsh, has participated in developing the strategy for Nellie's expansion, will be a shareholder and is advising regarding the fundraising for the project.
Summary
Article Name
NELLIE'S SOUTHERN KITCHEN TAPS CHEF MARIO NICHOLS AND GM MICHAEL SAVAGE TO LEAD NEW LOCATION AT MGM GRAND
Description
NELLIE'S SOUTHERN KITCHEN TAPS CHEF MARIO NICHOLS AND GM MICHAEL SAVAGE TO LEAD NEW LOCATION AT MGM GRAND