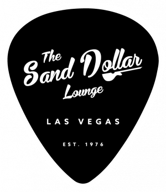 NIGHTMARE ON SPRING MOUNTAIN RISES FROM THE DEAD AT THE ICONIC SAND DOLLAR LOUNGE IN LAS VEGAS
Fully immersive Halloween experience, complete with bone-chilling drink specials, nightly live music, and more than $10,000 in Halloween décor
Saturday, Sept. 30, 2023 through Tuesday, Oct. 31, 2023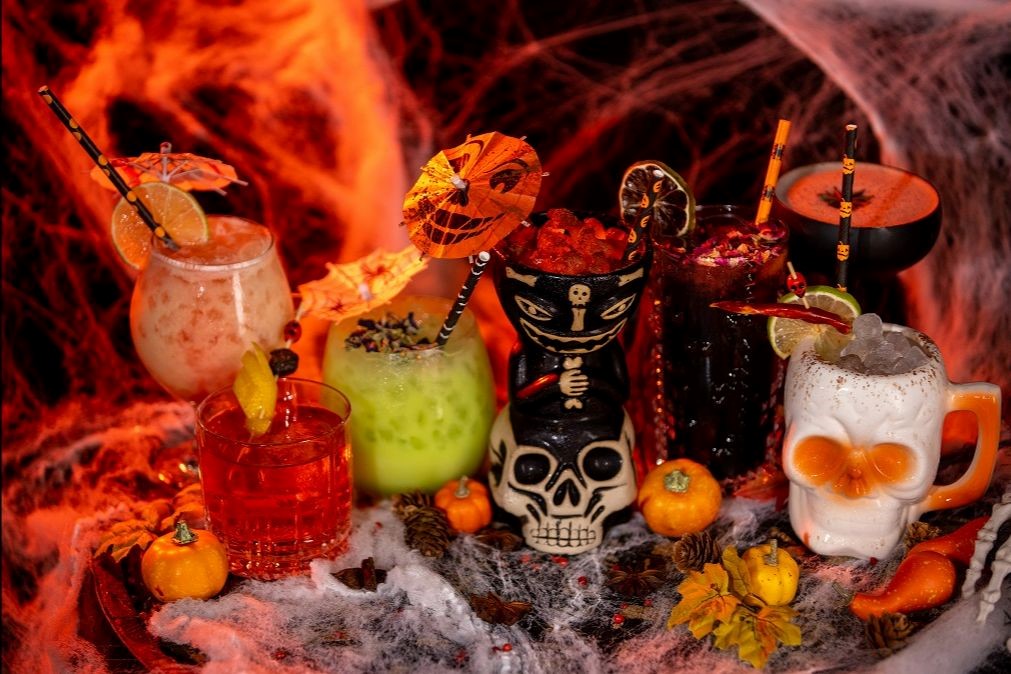 The iconic Sand Dollar Lounge will once again transform itself into Nightmare on Spring Mountain this fall. Returning for the fourth year, Nightmare on Spring Mountain is a fully immersive, hauntingly-entertaining Halloween pop-up experience, complete with bone-chilling specialty drinks, live music, and more than $10,000 in Halloween décor and lighting. Nightmare on Spring Mountain will rise from the dead Saturday, Sept. 30, 2023 and will run through Halloween on Tuesday, Oct. 31, 2023.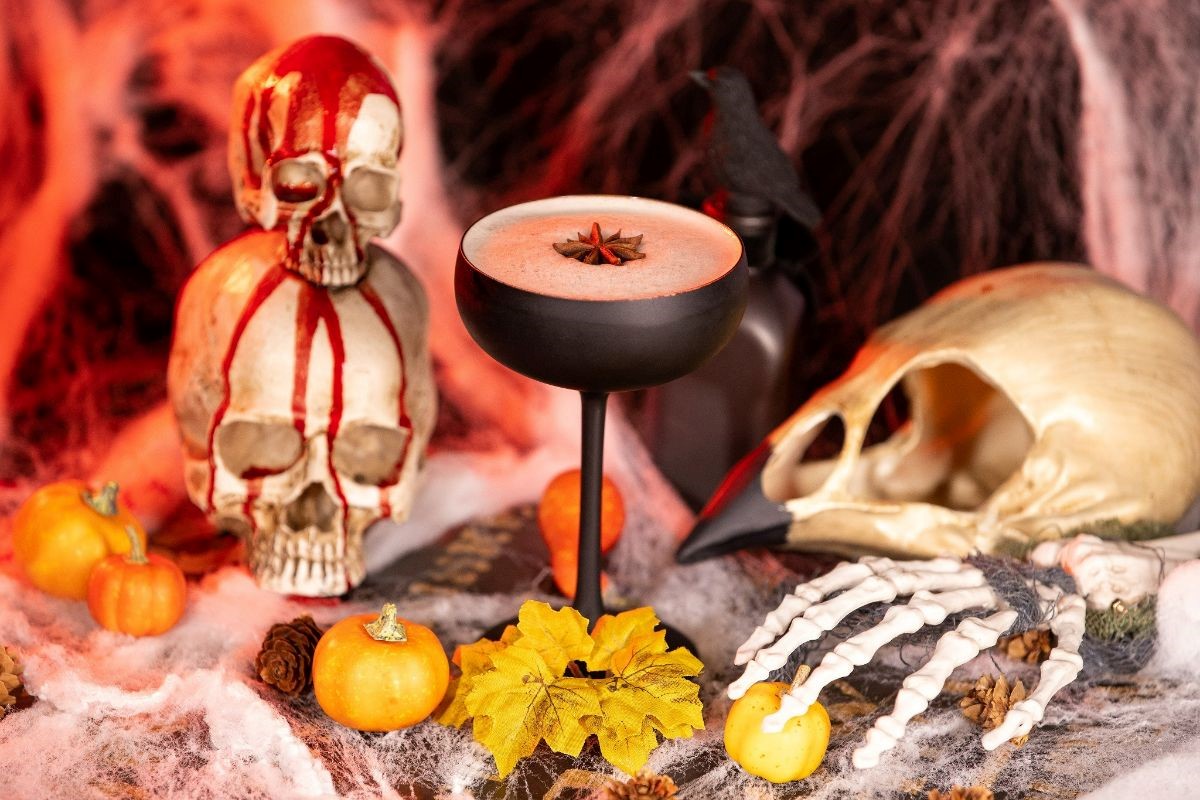 BONE-CHILLING DRINK SPECIALS
The walls of The Sand Dollar Lounge won't be the only thing transforming this October. The Sand Dollar Lounge's award-winning craft cocktails will morph into a one-of-a-kind, Halloween-themed cocktail menu to die for. Served in spooky glassware and based on classic songs, the Nightmare on Spring Mountain cocktail menu includes:
I Fink U Freeky (Die Antwoord – 2012) – A Fernet Grasshopper with Green Crème de Menthe, White Crème de Cacao, Fernet Banca, Oat Milk, and Coco Lopez Cream of Coconut. Garnished with an Oreo Cookie dust, Maldon Sea Salt, and Mint Leaves and served in a classic Irish Coffee Glass.
Hellboy (Lil Peep 2020) – A hot honey cranberry old fashioned with Rye Whiskey, Orange Bitters, Ango Bitters, Cranberry Bitters, Hot Honey Syrup and Kosher Salt Flakes. Garnished with an orange and served in a rocks glass.
Wait and Bleed (Slipknot 1999) – A cranberry-kissed Passion Fruit Piña Colada with Don Q White Rum, Don Q Coco Rum, fresh Lime Juice, Oat Milk, and Cranberry Bitters. Served with a spooky umbrella candy in a Belgian beer glass.
Poison Apple (Uncle Acid & The Deadbeats 2013) – A baked apple martini with Avúa Cachaça, Monte Negro, Spiced Orange Maple Syrup, fresh lemon juice, Creole Bitters, and Black Walnut Bitters. Served in an Absinthe-rinsed black martini glass.
Soul Sacrifice (Santana 1969) – A Nightmare on Spring Mountain favorite. A haunting twist on a classic mule with Espolón Blanco Tequila, Dry Curaçao, fresh lime juice, homemade chocolate sauce, Chocolate Bitters, Orange Bitters and Ginger Beer. Garnished with a fresh orange slice and dried chilis. Served in a sugar skull mug.
Santeria shot (Sublime 1996) – Choice of Monte Lobos Mezcal or Espolón Tequila with Viuda de Sánchez Sangrita.
Soul Bleach shot (Parkway Drive 2022) – Equal Parts Aged Rum, Midori Melon, and Orgeat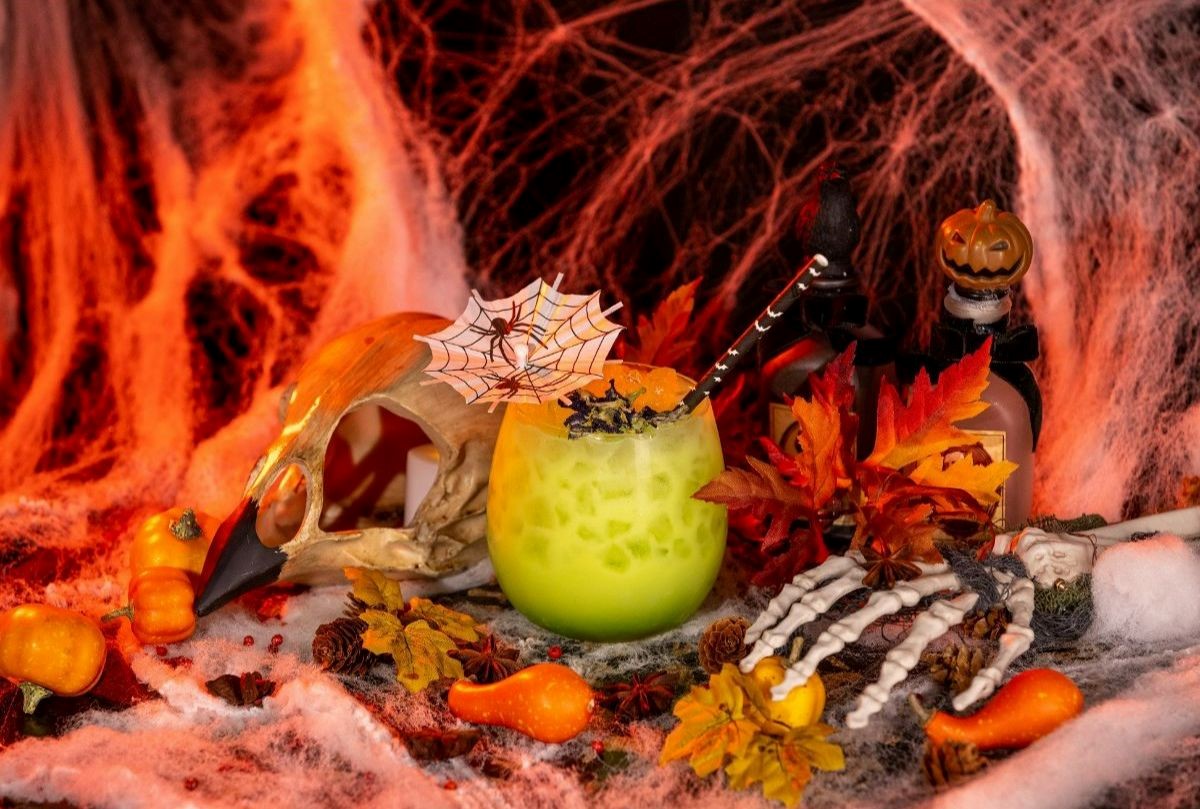 The iconic Sand Dollar Lounge is located at 3355 Spring Mountain Rd, Ste 30, Las Vegas, NV 89102. Hours of operation are Monday through Sunday from 4 p.m. to 4 a.m. For more information on The Sand Dollar Lounge and Nightmare on Spring Mountain, please visit TheSandDollarLV.com.
Keep up with The Sand Dollar Lounge on Facebook at @TheSandDollarLV and @TheSandDollarDT and on Instagram at @thesanddollarlv and @TheSandDollarDT. Follow Nightmare on Spring Mountain on Instagram @nightmareonspringmnt.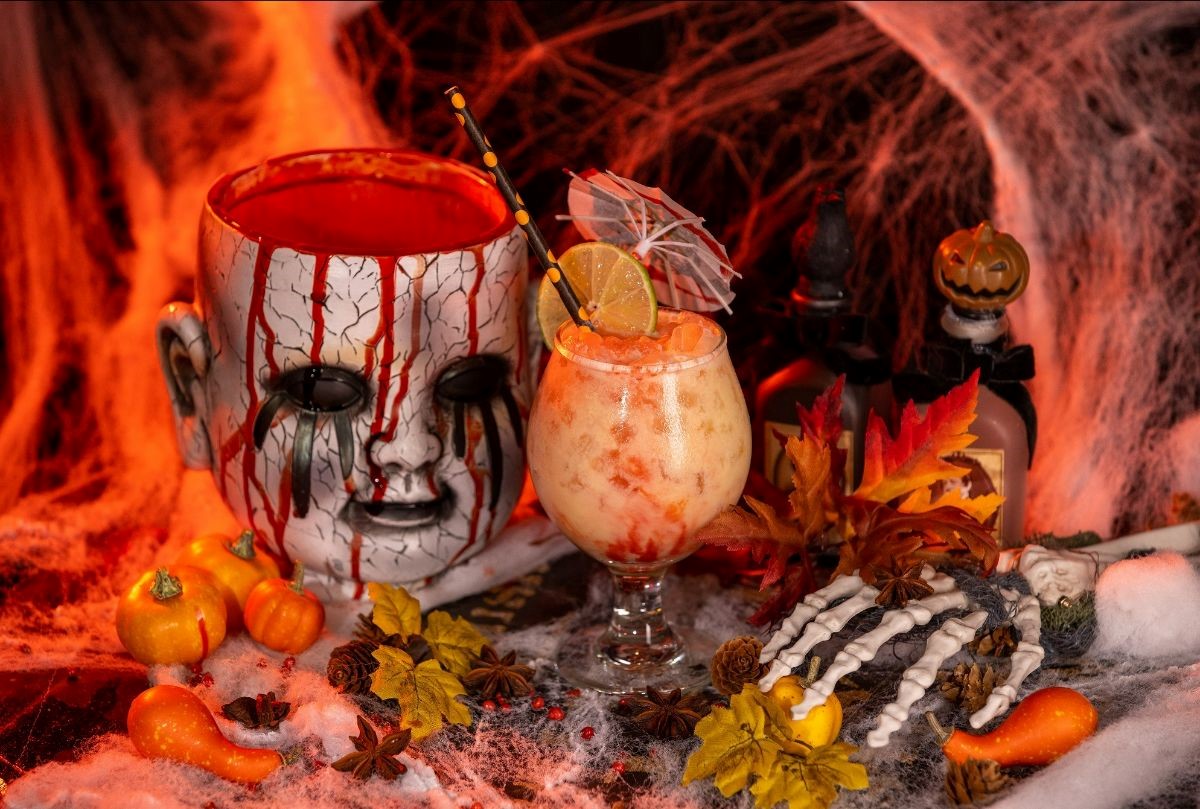 About The Sand Dollar Lounge
Originally opened as a blues bar in 1976, The Sand Dollar quickly became a draw for iconic musicians including Muddy Waters, B.B. King, and even Mick Jagger over its first 30 years. Hit by hard times, The Sand Dollar closed its doors in 2013, but its spirit would not let it rest and within two years the Chinatown-adjacent bar was purchased and reignited by hospitality veterans Anthony Jamison and Nathan Grates. Honoring the tradition and history of the iconic Las Vegas venue, The Sand Dollar Lounge has reclaimed its beloved spot as a premier live music venue with free entertainment nightly, adding rotating craft beer selections, an extensive whiskey collection, seasonal craft cocktails by some of the city's best bartenders, an amazing pizza kitchen, and table-top gaming in a smoke-free environment. In 2022, the iconic blues bar opened its second location in Las Vegas, located at The Plaza Hotel & Casino.
Summary
Article Name
Nightmare on Spring Mountain rises from the dead at the iconic Sand Dollar Lounge in Las Vegas
Description
Nightmare on Spring Mountain rises from the dead at the iconic Sand Dollar Lounge in Las Vegas