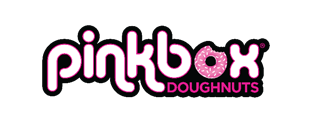 PINKBOX DOUGHNUTS® TO GIVE AWAY $5 GIFT CARDS TO VEGAS GOLDEN KNIGHT FANS AT MARCH 16th GAME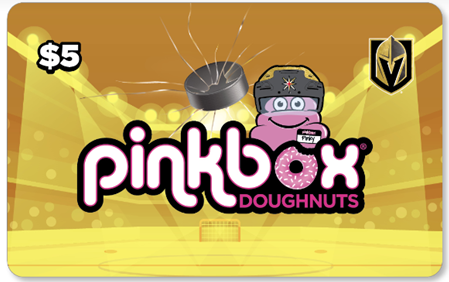 The official doughnut partner of the Vegas Golden Knights (VGK), Pinkbox Doughnuts® will sponsor the VGK hockey game on Thursday, March 16 and give away a $5 gift card to every attendee at T-Mobile Arena.
"We are proud Pinkbox Doughnuts is Vegas born, just like our beloved Vegas Golden Knights," said Judith Perez Siegel, owner of Pinkbox Doughnuts. "We are excited to partner with our hometown team and offer our special sweet treats to the attendees of the March 16th game."
"Like a stop at Pinkbox Doughnuts on the way to work, it's a treat to have Vegas's favorite doughnut shop presenting our March 16 game at T-Mobile Arena," said Kerry Bubolz
President & Chief Executive Officer of Vegas Golden Knights. "We appreciate their support just as we know our fans will appreciate the gift cards they will be distributing at the game."
Pinkbox Doughnuts $5 gift cards will be handed out to the estimated 18,000 game attendees at each entrance of T-Mobile Arena until gametime on March 16.
As the Vegas Golden Knights' official doughnut partner, Pinkbox Doughnuts offers five specialty hockey-inspired doughnuts & Pee Weez:
Ice Rink – White frosted raised bar filled with chocolate whip and topped with ice rink décor
VGK – White frosted raised shell topped with VGK logo and VGK sprinkles
Put Me in Coach – Glazed vanilla cake topped with buttercream and covered in maple icing with candy décor, a facemask, and an official VGK flag
Hockey Puck – Chocolate frosted glazed chocolate cake filled with white whip and topped with a collectible VGK poker chip
VGK Pee Weez – Glazed vanilla cake Pee Weez with VGK sprinkles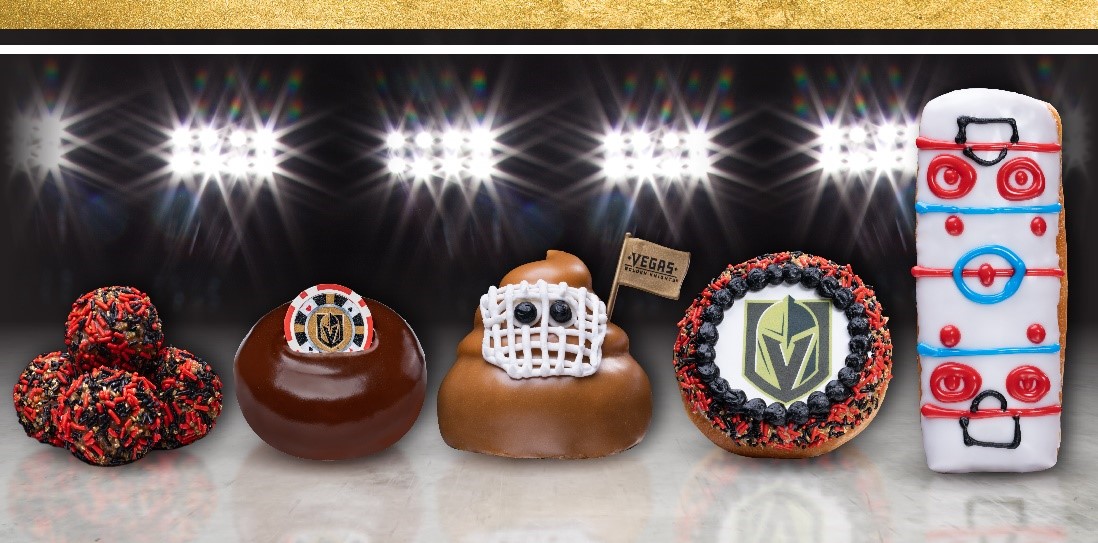 The full VGK doughnut lineup is available for pre-order at all Las Vegas locations. The Hockey Puck, Put Me in Coach, and VGK Pee Weez can be picked up at any Pinkbox Doughnuts Las Vegas location.
For more information on Pinkbox Doughnuts, store locations, hours, and doughnut varieties, please visit www.pinkboxdoughnuts.com.
###
ABOUT PINKBOX DOUGHNUTS®
Awarded "All-Time Best Doughnuts" by Las Vegas Weekly, and "Best Doughnuts" in the Las Vegas Review-Journal "Best of Las Vegas" Awards, Pinkbox Doughnuts has seven locations across Southern Nevada as well as at the California/Nevada border in Primm, Nevada and in St. George, Utah. Established in 2012, Pinkbox Doughnuts offers a fun modern-day twist on the classic doughnut shop with a whimsical pink interior where more than 70 varieties of delicious doughnuts – each with their own creative design and personality – are sold 24 hours a day, 7 days a week. Perfect for social media memories, Pinkbox Doughnuts is expanding rapidly with plans to open several new stores. It also operates a doughnut food truck that travels to parties and special events. For more information, please visit www.pinkboxdoughnuts.com and follow on Instagram at @pinkboxdoughnuts, Facebook at Pinkbox Doughnuts, TikTok at Pinkbox Doughnuts, and Twitter at @pinkboxdoughnuts.
ABOUT THE VEGAS GOLDEN KNIGHTS
The Vegas Golden Knights are a National Hockey League franchise owned and operated by Black Knight Sports and Entertainment LLC. The Vegas Golden Knights were established by founding partners Bill Foley and his family and the Maloof family. The Golden Knights were the most successful expansion franchise in North American professional sports history in 2017-18 and celebrated their fifth season in 2021-22. For the latest news and information on the Golden Knights visit vegasgoldenknights.com and follow the team on Facebook, Twitter, Instagram and TikTok.
Summary
Article Name
Pinkbox Doughnuts to Give Away $5 Gift Cards to all VGK Fans at March 16th Game at T-Mobile Arena
Description
Pinkbox Doughnuts to Give Away $5 Gift Cards to all VGK Fans at March 16th Game at T-Mobile Arena