Detox the Natural Way This Winter with a Little Help from PINES
"Oh Baby, it's cold outside!" For most of us in the snowbelt, we can say that almost
every day
during this coldest time of the year (January and February). The thought of hibernation frequently enters into our minds, especially those of us who may not be winter sports enthusiasts. Just the thought of stepping outside to face the snow, biting winds and subzero temperatures Father Winter so generously bestows on us can trigger the impulse to bundle up in a quilt and wait for March. Well, most of us can't do that. However, we
do
tend to slow down a bit, which can throw off our whole system, especially if we're still snacking a bit more since the holidays.This winter, why not choose a healthier alternative? PINES Wheat Grass provides green superfoods that not only help cleanse your internal system, but also provide the same significant health benefits of leafy-green vegetables. WebMD states that these foods are "brimming with fiber along with vitamins, minerals, and plant-based substances that may help protect you from heart disease, diabetes, and perhaps even cancer."
[1]
PINES' "Wheatgrass Girl" Rachel Cara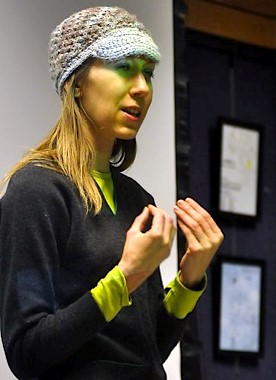 PINES' very own "Wheatgrass Girl," Rachel Cara, is spreading the word about these amazing benefits and juicing up audience members to try for themselves. Cara is an educator and nutritional consultant providing great information and samples of her own "Detoxing Green Juice" to folks across the nation who want to be healthier this winter season.
During her sessions, Cara also talks about the many health benefits of PINES superfoods and the different health systems it can support. For a comprehensive list of the many benefits according to WebMD, click here.
And, since just one teaspoonful of PINES Wheat Grass powder, dissolved in water or juice, provides the same amount of nutrition as a serving of deep-green, leafy vegetables, this is a great way to amp up your green vegetable intake in a new, convenient and tasty way!
15-year-old Remi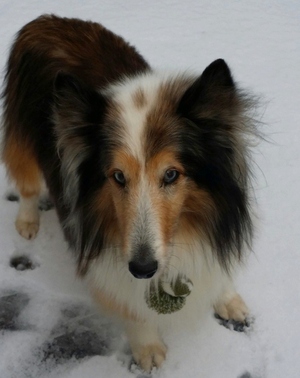 It's easy to see why PINES Wheat Grass is at the top of the list for many seeking a natural detox. Since there are so many other benefits associated with this genuine superfood, it almost seems inconceivable why one would choose an unnatural and less-effective method for detoxing. "Wheatgrass Girl" also points out, "Green foods are often used to help diabetics control glucose levels and people who are trying to lose weight…it's even great for animals!" [2] She recently told one of her groups about her dog who was 13 years old and had begun limping and seemed to be near the end of life. Cara said, when she began feeding it wheat grass, the dog stopped walking stiffly and had more energy and will celebrate its 16th birthday soon!
This winter, enhance your health and mood by adding some PINES to your daily routine. There are many great recipes for smoothies, juices, guacamole dips and even healthy desserts that all happen to taste great.
As a matter of fact, PINES is running a recipe contest on Facebook! All you have to do is post a recipe using PINES Wheat Grass or any other PINES high quality superfood, including PINES Green Duo, PINES Mighty Greens, PINES Beet Juice Powder, PINES Barley Grass or PINES Alfalfa, and you could win free product. If we publish your recipe on our website, you will receive more than $30 worth of your favorite product sent to you free with no charge for shipping or handling.
PINES Wheat Grass – along with their full product line including PINES Beet Juice Powder, Alfalfa, Barley and much more – is available at premium health and natural retail stores. Click here to find a location near you. PINES products are also available online.
ABOUT PINES INTERNATIONAL
Founded in 1976, PINES International (www.wheatgrass.com) is a successful natural products company, still owned by the original founders and families. PINES Wheat and Barley Grass tablets and powders and other premium products are found in over 7,000 health food stores nationwide, and exported to more than 20 foreign countries. PINES products are made with the utmost care, with the focus on creating and maintaining maximum nutritional value every step of the way. Beyond that, their goal is to have minimal negative impact on our environment, and where possible, restore and protect what has been damaged by the shortsighted farming and development activities of others.
PINES – Keep It Simple, Keep It Clean, Keep It Green!™
INGREDIENTS:
6 ripe avocados
1 package guacamole seasoning
1 tablespoon lime juice
1 tablespoon water
2 Tbsp PINES Wheat Grass Powder (Add more for an even bigger nutrient boost)
1/2 cup fresh cilantro, choppedMETHOD:
Cut avocados in half and remove pits
Scoop out avocado with spoon into a mixing bowl
Mash avocado with fork until no large chunks remain
Add seasoning to avocado mixture and blend with a fork
Add lime juice and water and blend
Sprinkle PINES Wheat Grass Powder over mixture and blend
Add 1/2 of cilantro to mixture and blend
Place guacamole in serving bowl and sprinkle the remaining cilantro on top
Serve with the chips or crackers of your choice