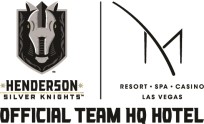 M RESORT SPA CASINO
JANUARY 2023 LISTINGS AND PROMOTIONS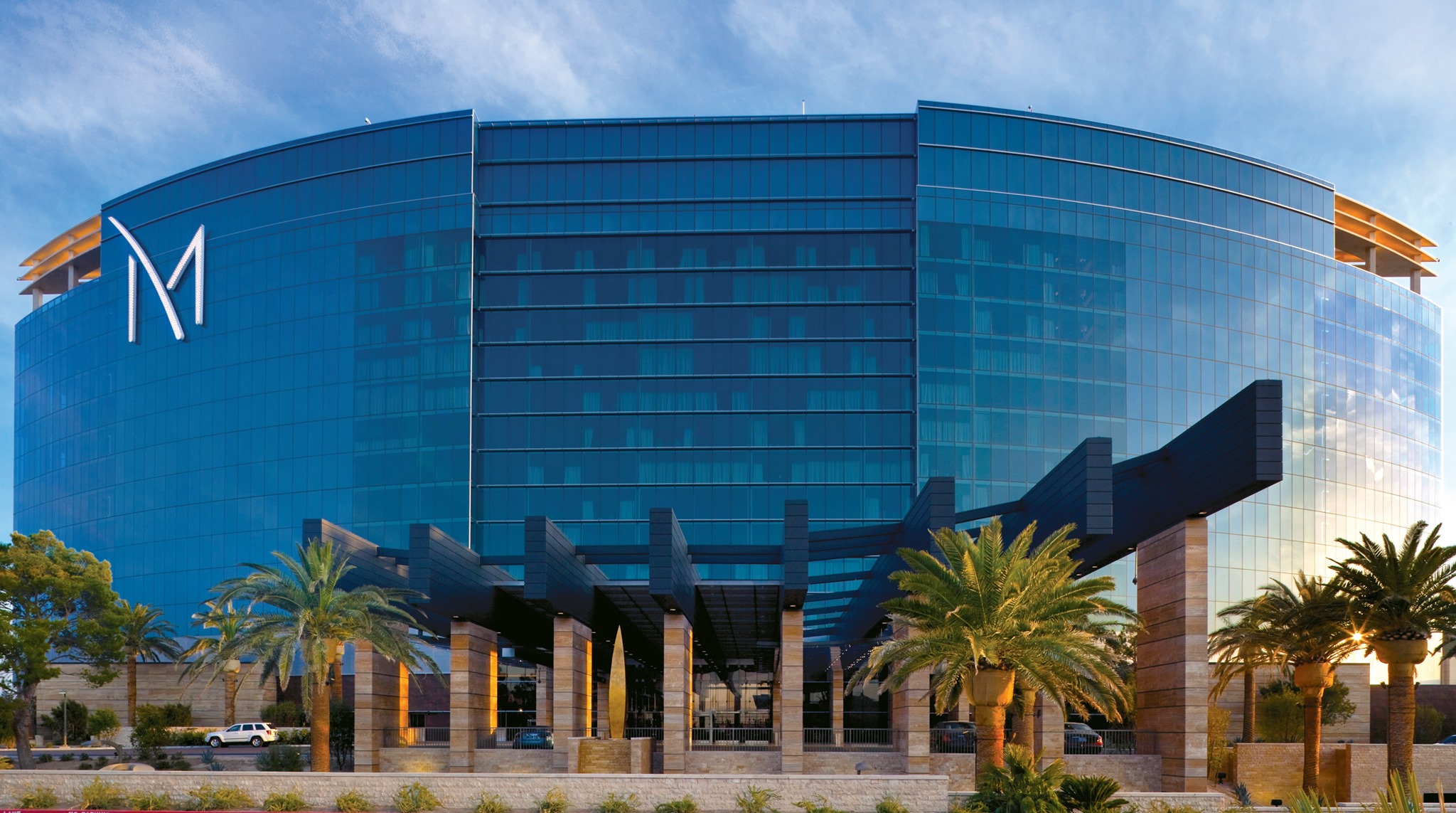 CASINO PROMOTIONS
$50,000 Find the Progressive Drawings
Saturdays in January at 6 & 8 p.m.
$5,000 Progressive Free Slotplay® Prize every drawing! Every drawing the progressive prize is not found, prize will increase by $5,000 in Free SlotPlay®. Ten winners per drawing will get a chance to find the progressive prize.
$25,000 New Year New Winnings Slot Tournament
Saturday, January 14, 2023, noon – 6 p.m.
First place wins $10,000 Free Slotplay, 50 total winners.
$10,000 Martin Luther King Jr. Day Drawings
January 16, 2023, 6 & 8 p.m.
Celebrate Martin Luther King Jr. Day and take a chance at winning your share of $10,000 in Free SlotPlay.
$30,000 Jackpot Celebration
Friday, January 27, 2023
Preliminary Drawings every hour from 6:30 p.m. to 8:30 p.m. Ten winners each drawing will win $500 FREE PLAY! Final Grand Prize Drawing at 9:30 p.m. ONE LUCKY GUEST WILL WIN $10,000 CASH!
Lunar New Years – Lion Dance
January 28, 2023, 6 p.m.
The special holiday lion dance performance will start in the hotel lobby and move throughout the casino floor.
Super Progressive Cash Jackpot
January 29, 2023, 4 – 8 p.m.
CHANCE TO WIN $70,000 CASH! Five winners every hour and one winner from each drawing selects a magnet for their chance at $70,000 Cash!
January Gift Days
On select days throughout the month, guests who play and earn 100 same-day tier points will receive a complimentary gift, available from 11 a.m. through 7 p.m. at the Promotions Center. Gifts are available while supplies last.

January 1 – Raiders Gift Day
January 4 – Nieto Senetiner Malbec Wine
January 8 – 10-Inch Aluminum Fry Pan
January 11 – Silver Knights Gift Day
January 15 – 9-Inch Folding Step Stool
January 18 – Mason 1.5 Quart Slow Cooker
January 22 – Mini Waffle Maker
January 25 – Mystery Gift Day
January 29 – 4-Piece Wine Glass SetRestrictions apply. Visit mychoice Center or www.themresort.com/casino/casino-promotions/join-us-for-gift-days for complete details.
BARS & LOUNGES
Knight Time Hockey Bar
Sunday – Thursday from 8 a.m. – 11 p.m.; Friday & Saturday from 8 a.m. – 12 midnight
Featuring Knights memorabilia, arcade games, private booths, tons of TVs, a full menu, and the best Local, Canadian, and Classic brews all on tap – Knight Time Hockey Bar invites hockey fans and beer lovers alike to cheer as the goal siren sounds. With the most Canadian beers in town, including Molson, Labatt Blue, Wyder's Pear, Wyder's Berry Burst Cider, Unibroue Blanche De Chambly, Unibroue La Fin Du Monde, and Columbia Kokanee on tap, Knight Time Hockey Bar has everyone's favorite. For more information and the full menu, visit www.themresort.com/dining/bars-and-lounges.
M Bar
Open 24 hours a day, seven days a week
Whether toasting to a weekend's adventure or sharing a nightcap, M Bar offers a selection of original libations in the center of all the action on the casino floor. From the stylishly chic lounge, guests can order an array of handcrafted cocktails, wine or beer while being surrounded by visual entertainment, high energy music and live entertainment Wednesday through Saturday nights from former contestants from The Voice and American Idol, videos and entertainment. For more information, visit www.themresort.com/dining/bars-and-lounges/m-bar.
Entertainment every Wednesday from 8 p.m. – midnight includes:

January 4 – Michael Bruan
January 11 – Cover Lane (duo)
January 18 – Love & Malandra (duo)
January 25 – Vanessa LeGrand (duo)

Entertainment every Thursday from 8 p.m. – midnight includes:

January 5 – Fletch Walcott (duo)
January 12 – Cameron Dettman (duo)
January 19 – Ddendyl Hoyt
January 26 – Marisa Corvo (duo)Fletch Walcott (duo)

Entertainment every Friday from 8 p.m. – midnight includes:

January 6 – Angelica Del Carmen (duo)
January 13 – Swipe Right (duo)
January 20 – Nevena Dadd (duo)
January 27 – Swipe Right (duo)

Entertainment every Saturday from 8 p.m. – midnight includes:

January 7 – Sherri Klein (duo)
January 14 – Downtown Avenue (duo)
January 21 – Swipe Right (duo)
January 28 – Michael Grimm
Michael Braun
Michael is a Las Vegas based professional musician who takes great pride in performing energetic recreations of all your favorite classic rock hits.
Cover Lane (Duo)
This powerful duo took their love of entertainment and music and created Cover Lane, an acoustic experience performing your favorite hits from the last seven decades!
Love & Malandra
After a successful acting career on Daytime TV, Peter became one of Las Vegas' favorite musicians performing unplugged shows. Nieve Malandra grew up singing in the city in the heart of the Bay and her versatile voice has helped her master several styles. Peter and Nieve are a charismatic duo with an eclectic sound.
Vanessa LeGrand
Vanessa is a classically trained singer that performs pop and rock classics all the way to jazz standards.
Marisa Corvo
Marisa's musical talent began to shine as a classical pianist at age
eight and gained national acclaim on season 11 of Fox's "American Idol". Marisa's experience includes everything that comes with the term "Rock Star." from Top 40's to R&B.
Cameron Dettman
Former contestant from Season 12 of The Voice takes smooth sounds of 70's soul legends and magically combines them with modern pop sounds like Maroon 5 and Bruno Mars to create a beautiful representation of "old school meets new school".
Ddendyl Hoyt
Former contestant from The Voice – Her unique name might be what is remembered first, but when you hear the small-town girl with the giant voice sing, everything about Ddendyl Hoyt becomes unforgettable!
Fletch Walcott
Former contestant on American Idol performing your Top 40's and today's hits.
Angelica Del Carmen
Pop, rock, jazz, and soul.
Swipe Right featuring Ryan Whyte Maloney
Former finalist from The Voice Ryan Whyte Maloney is hands down the most entertaining and charismatic musician/singer. Ryan and his duo perform R&B, Classic Rock and Pop.
Nevena Dadd
Nevena is a fun, powerhouse singer on Cruise Ships and top Venus in Europe singing a variety of music including Top 40.
Sherri Klein (Duo)
Las Vegas native Sherri Klein whose smile can light up the room, has been singing, entertaining and dazzling audiences for many years with her captivating stage presence.​
Downtown Avenue (Duo)
Very dynamic and entertaining duo, they rock the roof off the house every time they perform.
Michael Grimm
Former contestant winner from America's Got Talent. Stylish singer performing some of your favorite Top Country, Blues and R&B music.
Marinelli's Authentic Italian Cuisine
Every Friday and Saturday in January, guests are invited to indulge in live music and libations.
Live Music Fridays and Saturdays from 5 – 9 p.m. includes:
Friday, January 6 – B. Rose
Saturday, January 7 – B. Rose
Friday, January 13 – Conway
Saturday, January 14 – Conway
Friday, January 20 – Chris Lash
Saturday, January 21 – Chris Lash
Friday, January 27 – Gabrielle Lopez
Saturday, January 28 – Gabrielle Lopez
B. Rose
B. Rose is a Vegas-based Soul/R&B singer-songwriter, vocal coach, recording artist, and vocal producer. She is one of the most popular artists currently in Vegas, has played Life is Beautiful, and is a rising star! Think Adele meets Erykah Badu with some Alicia Keys.Conway
His vocals have an eclectic blend delivering smooth and enticing tunes.Chris Lash
Christopher has worked as a rehearsal pianist. He most recently composed and musically directed a production of "A Midsummer Night's Dream" for Nevada Conservatory Theatre in Las Vegas.Gabrielle Lopez
Gabrielle is a versatile entertainer with a wide variety ranging from Pop and Rock Classics going as far back as the 50s.
AMP'D
Friday – Saturday from 8 p.m. – midnight
Overlooking the casino floor and the uniquely designed AMP'D stage, AMP'D is a lively, music-driven bar that offers a unique selection of cocktails alongside live musical performances by top tier talent and DJs.
UFC 283 Viewing Party – Saturday, January 21 at 5 p.m.
On Saturday, January 21, UFC fans are invited to stop by AMP'D Lounge to watch UFC 283 live on pay per view as main event fighters Teixeira and Hill take the octagon. Ultimate Fighting Championship fans can watch every front kick, leg lock and knockout on AMP'D Lounge's flat-screen TVs while sipping craft beer and a unique selection of cocktails. Doors open at 5 p.m. and tickets are on sale now for $15 or $20 at the door plus fees. VIP booths are also available for $250 plus fees with a minimum of 10 ticketed guests. All guests must be 21 or older and present a valid ID. For more information, visit www.themresort.com/entertainment/ufc-viewing-parties.
Entertainment every Friday from 8 p.m. – midnight includes:

January 6 – Yellow Brick Road
January 13 – Latin Breeze
January 20 – Yellow Brick Road
January 27 – Latin Breeze
Entertainment every Saturday from 8 p.m. – midnight includes:

January 7 – Empire Records
January 14 – In-a-Fect
January 21 – UFC 283
January 28 – High Rocktane
Yellow Brick Road
Yellow Brick Road has perfected a dynamic show in a tribute to the Super Groups of the Seventies. Their shows focus on the immensely popular, power rock groups of that era, Styx, Peter Brampton, Queen, Kansa, Boston, Steely Dan, Yes and ELO. In replicating these "Super Groups" Yellow Brick Road band members share the spotlight and lead vocals, whatever the performance calls for, the attitude is always fun and audience interactive.
Latin Breeze
Latin Breeze sets the stage on fire with their 12-piece band. Dance the night away to salsa, merengue, cumbias, mambos, and boleros.
Empire Records
Empire Records brings the 90's music everyone wants – directly to you! Empire Records the 90's experience, is the eclectic soundtrack of smash hits and even more obscure jams. Getting all the party people moving with a night that they will not soon forget!
In-a-Fect
If you're looking for exceptional talent that sounds like Motown, classic and current R&B, Earth Wind & Fire, Bruno Mars and have a touch of classic yacht rock, look no further.
High Rocktane
Experience one of the hottest cover bands in Las Vegas playing today's hits and yesterday's favorites! Move and sing along with this amazing band that plays dance and rock music from the 70s- today! This group of entertainers focus on audience participation, clapping, singing, and dancing all night long!
VUE Bar
Friday – Saturday from 3 – 11 p.m., Sunday from 10 a.m. – 6 p.m.
ENTERTAINMENT
Snow Carnival Holiday Forest
Now – January 8, 2023
Snow Carnival, a one-of-a kind winter-themed attraction produced by International Special Attractions, Ltd. (ISA) in partnership with M Resort Spa Casino, will welcome guests of all ages beginning Wednesday, Nov. 23. Guests will be greeted by a gentle flurry of snowflakes as they are welcomed into a world made up of more than 350 tons of real snow. Whether it be falling from above or coating the ground in an inviting blanket beneath them as they partake in a variety of seasonal activities at the indoor attraction, each day of the holiday engagement Snow Carnival will add 50 tons of snow to create a picturesque winter wonderland.
From sliding down the snowy inclines of the "Mini Matterhorn" or visiting a snow-blanketed indoor meadow, the celebratory festival of winter's beauty will feature a multi-lane snow tubing slide, a snow play area with interactive games including snowball throwing challenges, a snowman building area and much more to create a storybook experience of exploration, wonder and fun for the entire family. Snow Carnival will be open daily inside of the M Resort Spa Casino with select operating hours, through January 8, 2023. For more information, visit themresort.com or snowcarnival.com. Tickets can be purchased here.
Nerd Halen Tribute
Saturday, January 21, 2023
Nerd Halen is the explosive result of combining the music of Van Halen, a legendary band known for in-your-face sex appeal and guitar wizardry, with the hilarious antics of the most launch nerds, seemingly taken directly out of an 80's B-movie. Nerd Halen is a tribute band positively unlike any other, where comedy and unapologetic Rock n Roll is delivered by well-known actor/comedian Hal Sparks and his musicians who worked in musical comedy theater and backed up over 40 major label recording stars in multiple genres. Nerd Halen had to be experienced to be believed, so tape up your old glasses and get ready for a party! Doors will open at 7 p.m. and the concert will begin at 8 p.m. For more information and to purchase tickets for Nerd Halen starting at $20, plus applicable L.E.T. and facilities fees, please visit www.ticketmaster.com.
RESTAURANTS
Anthony's Prime Steak & Seafood
Nightly, 5 p.m. – 10 p.m.
A recipient of Wine Spectator's Best of Award of Excellence in 2019, Anthony's Prime Steak & Seafood offers an innovative, yet traditional steakhouse menu served in a casual, vibrant setting. A 2015 Best of Las Vegas award-winning steakhouse, guests can savor prime steaks and fresh seafood, charcoal-grilled to perfection with great views alongside outstanding hospitality that will exceed all expectations. For more information, visit www.themresort.com/dining/anthonys-prime-steak-and-seafood.
*Happy Hour Daily from 5 – 6 p.m.; Available in lounge only. Featuring such items as the wedge salad, shrimp cocktail, Hudson Valley foie gras and buy one, get one on select appetizers.
Baby Cakes Artisan Bakery
Open 24 hours a day, seven days a week
Baby Cakes Artisan Bakery is a European-inspired patisserie offering an impressive assortment of confections including pastries, cakes, cookies, cannoli's, a variety of coffees and homemade gelato as well as artisan breads, customized cakes and classic tiered wedding cakes. For more information, visit www.themresort.com/dining/baby-cakes.
Vig Deli
Monday – Thursday from 11 a.m. – 11 p.m., Friday 11 a.m. – 1 a.m., Saturday 10 a.m. – 1 a.m., and Sunday from 10 a.m. – 11 p.m.
Adjacent to the race and sports book, Vig Deli is an ideal spot to enjoy a delicious bite and catch all the big games. Featuring an extensive menu, Vig is the one-stop shop for hand-tossed pizza, sandwiches, salads, chicken wings and specialized offerings, all cooked and prepared with guests' specifications in mind. Enjoy our new Pho Soup, Wonton Soup, Tonkotsu Ramen or Oxtail Soup along with many other items. For more information, visit www.themresort.com/dining/vig-deli.
M Café
Monday – Friday from 7 – 11 a.m. and 4 – 10 p.m.; Saturday & Sunday 7 a.m. – noon and 4 – 10 p.m.
The M Café provides a daily breakfast destination and a nightly cocktail lounge, featuring delicious foods, such as Huevos Rancheros, a Lox & Bagel Platter, and French Toast. There's a menu item for every taste bud! Grab a bite and enjoy a view overlooking the strip! For more information, visit www.themresort.com/dining/m-cafe.
Raiders Tavern & Grill
Monday – Friday from 11:30 a.m. – 7 a.m.; Saturday & Sunday 10 a.m. – 7 a.m.
Featuring 3,400 square feet of dining space and two bars, as well as Raiders memorabilia and merchandise – the Raiders Tavern & Grill is designed to celebrate the rich history of the Raiders and the pure enjoyment of watching sports.
Everything you need for game day is right here. Watch live sports action on more than 45 HDTVs. Get immersed in the Silver & Black experience surrounded by Raiders decor and memorabilia. Enjoy amazing food and drinks and great service. It's the ultimate environment for Raider fans and sports lovers alike. Join us at the one-of-a-kind Raiders Tavern & Grill.
Marinelli's Authentic Italian Cuisine
BREAKFAST: Monday – Friday 7 a.m. – 11 a.m.; Saturday & Sunday 7 a.m. – 12 p.m.
DINNER: Wednesday – Sunday 5 p.m. – 10 p.m.
LATE NIGHT DINING: Daily 3 a.m. – 7 a.m.
Follow the aroma of delicious Italian dishes made to order from Marinelli's Pasta Bar exhibition-style kitchen. Featuring small-plate Italian cuisine made from scratch, the 35-seat pasta bar offers guests a casual, fresh and fast dining option with menu items such as antipasti, chicken, seafood entrees, desserts and pasta dishes served 'al dente' and carefully tossed. For more information, visit www.themresort.com/dining/marinellis.
RESTAURANT & BAR PROMOTIONS
BAR PROMOTIONS
Knight Time Hockey Bar
Drink Specials

$25 Beer Buckets during pro football games (Budweiser, Bud Light, Michelob Ultra)
Silver Special – $5 Pints of Molson Draft Beer (available during Silver Knights games)
Golden Special – $15 Bud Light Pitchers (available during Golden Knights games)
Weekly Specials All Season

Sunday: Just Win Sundays – $25 Buckets of Coors Light or Topo Chico from 3 – 11 p.m.
Monday: Modelo Mondays – $20 Pitchers of Modelo Especial, Modelo Negro or Pacifico from 3 – 11 p.m.
Tuesday & Wednesday: Raiders Tavern Happy Hour – Buy a select starter and get one of equal or lesser value, FREE from 3 – 5 p.m.
Thursday: Kick Off Thursdays – $7 Grey Goose Moscow Mules & Remy Martin Sidecars from 3 – 11 p.m.
Friday: Magic Margaritas – $5 Patron Silver Margaritas from 3 – 11 p.m.
Saturday: College Football Beer Day – $15 Pitchers of Coors Light, Miller Lite or Hop Valley

Raiders Tavern Big Game Buffet
Sunday, February 12 from 2 – 7 p.m.
$75 per person
*Reservations Required – Regular Menu Not Offered

Selections include:

Caesar Salad
Mixed Green Salad
Chicken Wrap
Chicken Nachos
Chicken Fingers
Nathan ¼ lb. Hot Dogs
Chicken Wings with assortment of sauces
Crispy French Fries
Philly Cheese Steak
Baby Back Ribs-BBQ sauce
Baked Rigatoni al Forno (Bolognese)
Pepperoni Pizza
Cheese Pizza
Crab Boil (old bay seasoning, new potatoes, corn cobettes)
Sweet & Spicy Crab (chili, new potatoes, corn cobettes)
Homemade Brownie
Strawberry Shortcake
Assorted Cookies
ADDITIONAL EXPERIENCES
Spa Mio
Open daily from 6 a.m. – 7 p.m.
Guests can indulge in relaxation and experience revitalization at the Forbes Four-Star Award-winning Spa Mio. The 23,000-square-foot, full-service spa and salon offers a variety of treatments including massage therapy, facials and body treatments, as well as a full-service salon featuring hair care, nail, makeup and barber services. For more information and to make reservations, visit www.themresort.com/amenities/spa.
January Specials

Salon Specials

15% off Full Single Process Hair Color (all over solid color)
Peppermint Pedicure $75
*Locals receive an additional 10% off

Spa Specials

50-Minute Peppermint Body Scrub $150
25-Minute Chemical Peel $100
*Locals receive an additional 10% off

New Year Membership Promotion

23% off a 2023 annual spa membership
Includes annual access to fitness facilities, lounge, and wet areas during operating hours, 10% off retail, and additional 10% off local service menu. $500 in savings.
*Offer must be purchased January 1 – 7Management reserves all rights. Cannot be combined with any other discounts or promotions.
ABOUT M RESORT SPA CASINO
M Resort Spa Casino, the Official Team Headquarters Hotel of the Las Vegas Raiders, is a Forbes Four-Star resort located on more than 90 acres on the southeast corner of St. Rose Parkway and Las Vegas Boulevard. Situated higher in elevation than other resort-casinos on the Las Vegas Strip, M Resort provides optimal views of the world-famous Las Vegas skyline from its guest rooms, suites, conference center and restaurants. The resort offers 390 guest rooms and suites, over 92,000 square feet of gaming, eleven restaurants and bars, the Forbes Four-Star Spa Mio, a state-of-the-art fitness center and a 100,000 square foot pool and events piazza. M Resort is operated by PENN Entertainment.
Summary
Article Name
M Resort Spa Casino's January 2023 Listings & Promotions
Description
M Resort Spa Casino's January 2023 Listings & Promotions