STONEY'S ROCKIN' COUNTRY SERVES UP LIVE COUNTRY MUSIC WITH A BANG THIS JULY
WHAT:  Enjoy live music from some of country's hottest rising stars at Stoney's Rockin' Country during the month of July.
Take a chance on the mechanical bull or take a spin line dancing! Stoney's has you covered with free line dance lessons Thursdays through Saturdays at 7:30 p.m. and 8:30 p.m. Visit https://stoneysrockincountry.com/dance-lessons/ for details.
WHERE:              Stoney's Rockin' Country
6611 Las Vegas Blvd. So., Unit 160 at Town Square
WHEN:                Fri., July 8           David Nail
Sat., July 9          Tennessee Jet
Fri., July 15        Jeremy McComb
Sat., July 16       The Cadillac Three* rescheduled show
Fri., July 22        Lily Rose
Fri., July 29        After Midtown
TICKETS:  Advance tickets start at just $10 and are on sale now at https://www.etix.com/ticket/v/13160/stoneys-rockincountry. Shows are open to 18+ and doors open at 7 p.m.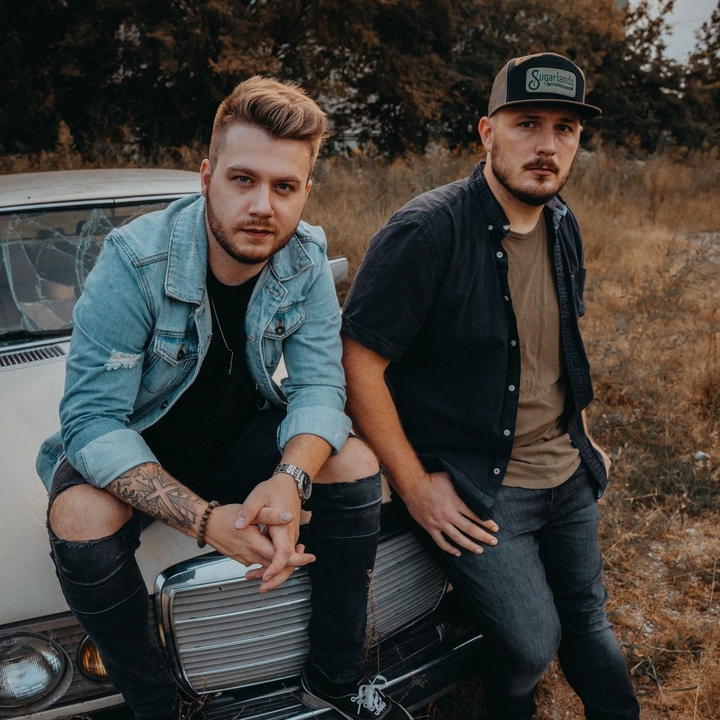 ABOUT DAVID NAIL
David Nail's candor cuts like a laser through star-making propriety, a ritual of predictable answers to predictable questions, recited by artists averse to the controversy that truth can bring.
True, he is respected up and down and beyond Music Row. He's written or co-written multiple hits. Critics laud his singing too: The late, revered Chuck Dauphin, for one, marveled at Nail's ability to turn an "ordinary lyric and arrangement" into a "tour de force," adding, "simply put … he is not one of us."
So he's got rock-solid credentials. And he earned them despite a refusal to present himself in a false light. His songs pull no punches in evoking the demons with which he has wrestled through much of his life. As Nail explains, it's not so much an act of courage to write about depression and its effects. Rather, it is simply who he is; he says, in conversation and through music, what he must say. In Nail's own words, "My philosophy has always been, I just hope to have a good enough year that I can have a next year while staying as true to myself as I possibly can."
The practical and the personal: These are the poles that mark the path Nail continues to follow. It began in Kennett, Missouri, Nail's hometown, and led to Nashville. At the time, he recalls, "I'd written songs about a lot of things I had not lived or experienced. So it was like I'd gotten onto this train and I had to just sit there and hope that the train kept moving. I was so young and naive and ignorant. I started trying to figure things out but I really needed somebody to tell me I wasn't a moron. First and foremost, I credit Frank Liddell with helping me find where I should live musically. He's always told me it's alright to experiment."
The celebrated producer helmed Nail's album debut, I'm About To Come Alive, and the three that followed: The Sound Of A Million Dreams, I'm A Fire and Fighter. These releases ignited his reputation as an innovator and creative risk-taker yet left Nail feeling restless. His bouts with what he freely describes as "mental illness," exacerbated by having to chafe against commercial pressures, hastened his departure from MCA Nashville, the only record company home he'd ever known, where he'd formed friendships that endure even now.
ABOUT TENNESSEE JET
Long before Tennessee Jet began crisscrossing America as a one-man band, playing nightly shows full of fuzz guitar, primal percussion, and songs that split the difference between country and raw rock & roll, he traveled the interstates of Oklahoma with his bronc-riding father and barrel-racing mother. Sitting on the bench seat of an old Ford pickup truck pulling a horse trailer while heading to the next rodeo, he'd watch the grasslands of his home state fly past the windshield at highway speed. Country music was always on the radio back then, and those songs — honest, heartfelt classics by icons like Willie Nelson and Dwight Yoakam, both of whom he'd eventually join on tour — left a permanent mark. The Country, Tennessee Jet's third album, nods to that childhood soundtrack. A salute to the sounds of his youth, these songs double down on Jet's country and folk influences, without sacrificing the left-of-center approach that's earned him a reputation as a genre bender. Honky-tonk ballads, twin fiddles, and country two-steps rub shoulders with a Nirvana-inspired rock song ("Johnny," a tribute to 1950s legend Johnny Horton) and a bluegrass cover of the Black Crowes' "She Talks to Angels." The result is a richly textured album that's both classic and modern in the same breath. This is raw, truthful country music — a reinvention of the sound that's always formed the bedrock of Tennessee Jet's artistry, even during his most amplified moments.
"My career has been a constant purging of what I've done before, so I can reinvent and create something that's uniquely me," says Jet, who kicked off his touring career by taking the stage alone, an electric guitar strapped across his chest and a drum set at his feet, accompanying himself with a one-man fuzz-filled wall of sound. It was an approach that owed as much to rock & roll's distorted stomp as country music's twang, and for Jet — an enthusiastic fan of Neil Young and Jack White, two forward-thinking rockers who, like Jet, refuse to be pigeonholed — the contrast between those genres was the whole point.
ABOUT JEREMY MCCOMB
Good things come to those who wait, but luck favors the bold. And for Jeremy McComb, the balance comes naturally. A storyteller epitomizing "been there and done that," McComb has explored nearly every facet of the entertainment industry, all on his own terms. From radio to tour managing, releasing five albums, growing an international fan base, hitting the Billboard charts and writing songs for projects selling over 6 million copies … including a Grammy-nominated soundtrack (Blue Collar Comedy Tour – One for the Road).
Proudly and fiercely independent in both spirit and style, The Average Joes Entertainment recording artist was born in Idaho as a sixth-generation musician. Music is in McComb's DNA but he's a distinct branch on the family tree. Obsessed with artists who share a gift for storytelling (and little else), he found inspiration in everything from Jim Croce to Tom Petty, and now bridges the canyons between country, rock, and folk.
McComb discovered a revelation during the last eighteen months of uncertainty and the effects of it became an influence for the songwriter. Like the rest of us, the constant state of chaos and complications led him to look back to a time when things were simpler. Which led to his latest project, aptly titled, The Way Back.
For a performer used to touring 180+ days a year in perpetual motion, staying still was a challenge. But he rose to that challenge, finding solace in the silence and assembling an album in the process that perfectly captures the angst, frustration, and the joyous release we all felt returning to normal life, our loved ones, and the things that bring us happiness.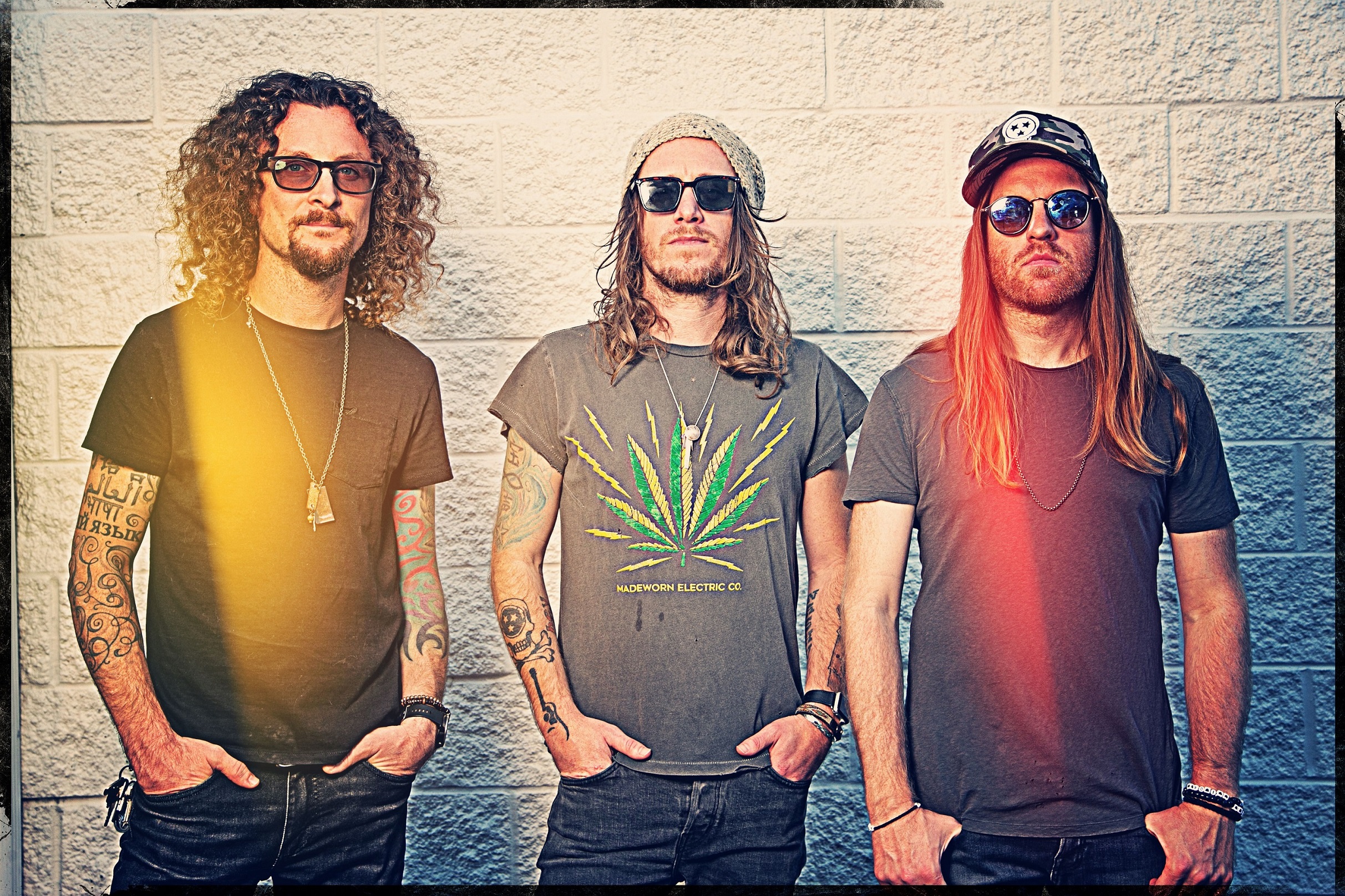 ABOUT THE CADILLAC THREE
Spending their formative years playing music together in basements and garages laid the foundation for THE CADILLAC THREE to put their own spin on each new record. They open a time capsule of their musical history together and expand on some of the grooves from COUNTRY FUZZ release with a new offering titled TABASCO & SWEET TEA via Big Machine Records. Dropping the sonic swirl with little warning, the new album is a welcome interruption to the mundane and stress felt around the globe.  "As we finished the last record, we knew we were only tapping the surface with songs like 'The Jam' for where we could go next musically and found ourselves inspired to dive into these sounds that we had never explored before as a band," explains drummer Neil Mason. "We've always had a lot of influences, but ultimately found ourselves thinking about what we were listening to in high school — The Meters, Stevie Wonder, Medeski Martin & Wood and John Scofield." Lead singer and guitarist Jaren Johnston continues, "this album is a science project … constantly moving in different directions but keeping one cohesive feel throughout. We kind of have this innate thing going after all these years so it's cool to kind of stretch into some new musical spaces with elements of a DJ set that flows from track to track but mixed with 80's Funk vibes and jam-band flow over hardcore Country lyrics."
ABOUT LILY ROSE
Words like "groundbreaking" and "trailblazing" are often overused. But for Big Loud Records / Back Blocks Music and Republic Records Country star Lily Rose, they may actually be an understatement. The modern expression of Country's most treasured ideal – pure, unflinching honesty – her debut hit "Villain" has revealed Rose as a talent both 100-percent unique and utterly relatable, with a fresh perspective and forward-looking sound. A Georgia native whose inspirations range from Bruce Springsteen to Keith Urban and Katy Perry, Rose broke out in 2020 with the viral smash, "Villain." Both vulnerable and defiant with a boundary pushing Country-meets-R&B sound, the track hit Number One on the iTunes all-genre chart and SiriusXM's The Highway Hot 30 Weekend Countdown, leading to her new, ten-song project, STRONGER THAN I AM. In 2022, Rose was nominated for ACM Best New Female Artist and recognized for Outstanding Breakthrough Artist at the 2022 GLAAD Media Awards. With her focus firmly on integrity, Rose's bold mix of personal lyricism and distinctive language meets the hooky sonics of a post-genre fanbase, as pure-Country confessions merge with Hip-Hop beats and R&B flow – plus representation where there was none before. All told, it gives new credence to her "groundbreaking" label.
ABOUT AFTER MIDTOWN
Adam Ernst and Michael Rotundo are After Midtown. Their genre-bending sound is quickly creating a buzz in the Nashville music scene with their self-written debut single "Boys Like Us."  The duo came to life after gigging together as solo artists and discovering their prodigious chemistry as vocalists, songwriters, instrumentalists and maybe most importantly, being two small town guys with a passion to write great songs. With diverse influences and a flare for creating distinctive lyrics, Adam and Michael have written on all of the tracks from their debut EP, Don't Give Away The Ending as well as playing guitar, drums and tracks themselves.
"We are proud of who we are, and proud of who we surround ourselves with and we feel blessed to be surrounded by such an amazing team all the way around … this song is kind of our anthem for that."
A great team indeed, as the duo just signed a booking deal with CAA, a publishing deal with Sony/ATV and is managed by a strategic partnership between The Core Ent's Chief Zaruk, Simon Tikhman and 10th Street Ent's Scott Frazier and Chris Nilsson.
ABOUT STONEY'S ROCKIN' COUNTRY
The World-Famous Stoney's Rockin' Country is Las Vegas' premiere destination for locals and tourists who are looking for a boot stomping good ole time with line dancing, mechanical bull riding, beer pong, pool tables and more. Located at Town Square, Stoney's Rockin' Country is a 19,000 square foot high-energy nightclub that features a 2,000 square foot dance floor and 570 square foot stage for dancing and performances, along with a state-of-the-art sound system, live bands, and the industry's leading DJs. Open Thursday through Saturday, Stoney's Rockin' Country offers special promotions including the World-Famous Ladies Night on Thursdays where ladies drink for just $2 and Fresh Country Fridays with live music from the latest and greatest in country music. Doors open at 7 p.m. and line-dancing lessons begin at 7:30 p.m. For more information, call (702) 435-2855 or go to stoneysrockincountry.com.  Find Stoney's Rockin' Country on Facebook, Twitter @StoneysLV, and Instagram @stoneysrockincountry.
Summary
Article Name
Stoney's Rockin' Country serves up live music with a bang this July
Description
Stoney's Rockin' Country serves up live music with a bang this July