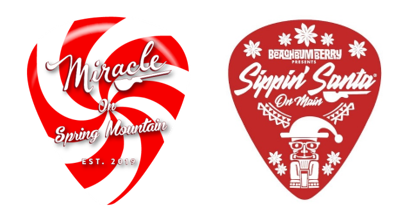 THE SAND DOL-LA-LA-LA-LAR LOUNGE IS BRINGING BACK THE HOLIDAY CHEER WITH THE RETURN OF MIRACLE ON SPRING MOUNTAIN AND SIPPIN' SANTA ON MAIN
Nostalgic, fully immersive holiday experiences with festive cocktails, over-the-top decorations, nightly entertainment, chef pop-ups, and more
Monday, Nov. 20, 2023 through Saturday, Dec. 31, 2023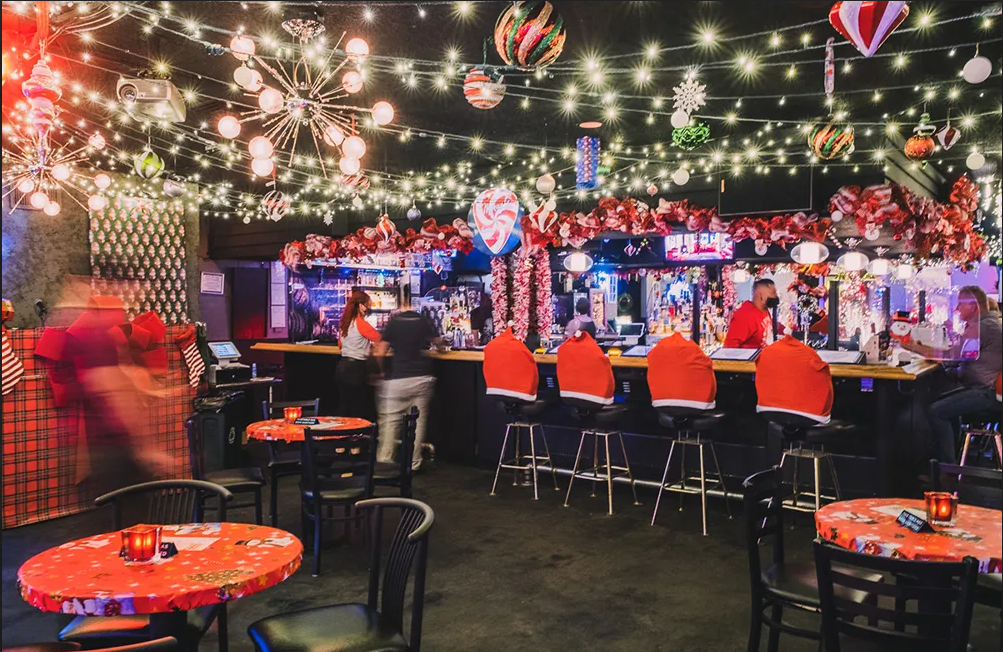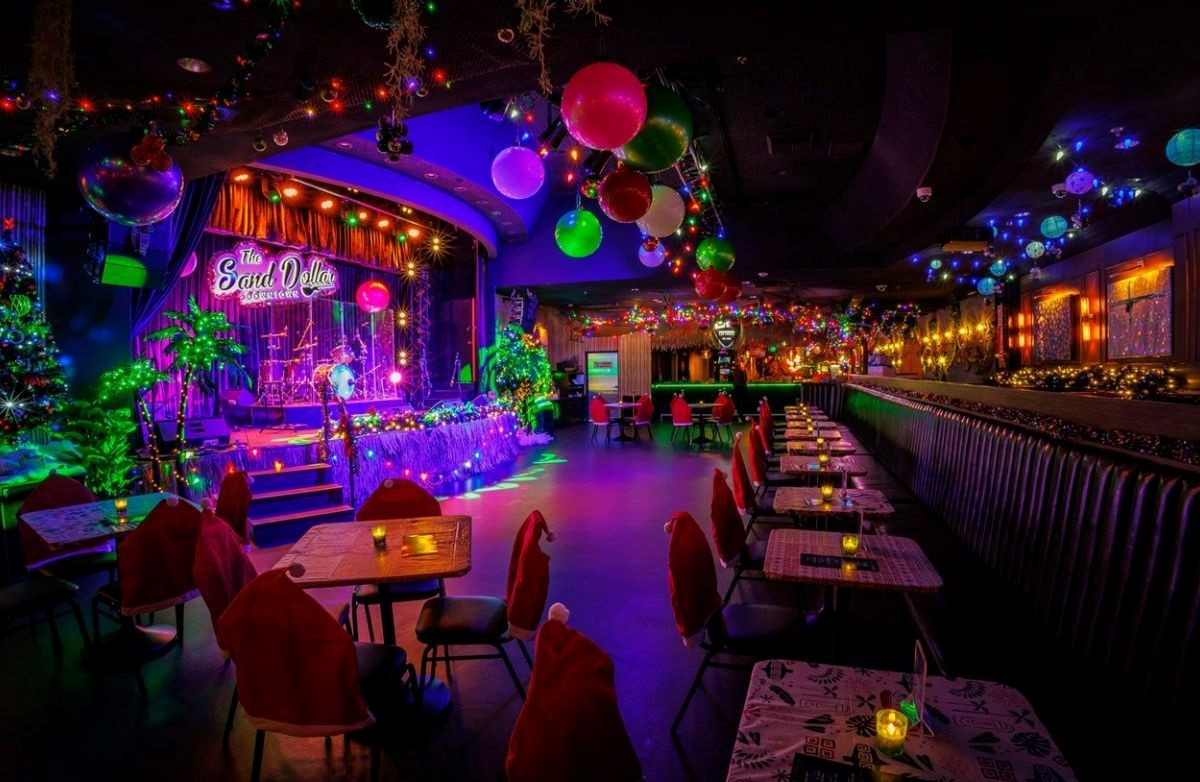 Dust off the holiday sweaters, as The Sand Dollar Lounge is bringing the holiday cheer to Las Vegas with the return of Miracle on Spring Mountain and Sippin' Santa On Main. Fully immersive, nostalgic holiday experiences, complete with themed cocktails and nearly $100,000 in over-the-top holiday decorations that would put the Griswolds to shame, Miracle on Spring Mountain and Sippin' Santa On Main will bring the holiday cheer Monday, Nov. 20, 2023 through Saturday, Dec. 31, 2023.
Returning for its fourth year at The Sand Dollar Lounge at 3355 Spring Mountain Rd, Miracle on Spring Mountain will once again transform the iconic venue into a Winter Wonderland with merry decorations, nightly entertainment, pizza pop-ups with celebrated local chefs, and festive cocktails. Served in specially-made holiday glassware, which will be available for purchase throughout the experience, the Miracle on Spring Mountain menu includes:
MIRACLE ON SPRING MOUNTAIN COCKTAILS:
Christmapolitan – Vodka, Elderflower, Dry Vermouth, Spiced Cranberry Sauce, Fresh Lime, Rosemary, Absinthe Mist.
Snowball Old-Fashioned – Rye, Gingerbread Aromatic Bitters, Wormwood Bitters, Orange Essence.
Koala Cooler – Applejack, Blanc Vermouth, Aquavit, Spiced Apple, Lime, Celery Shrub, Eucalyptus Bitters, Mint, Soda.
Marshmallows & Unicorns – Gin, Vanilla Liqueur, Velvet Falernum, Cherry Liqueur, Cardamon, Black Pepper, Marshmallow, Lemon, Egg White, Tiki Bitters, Soda.
Jingle Balls Nog – Cognac, Cream Sherry, Almond Milk, Cream, Egg, Vanilla, Nutmeg.
Yippee Ki Yay Mother F****r! – Barbados Rum, Rhum Agricole, Trinidad Overproof Rum, Ube and Coconut Orgeat, Acid-Adjusted Pineapple Juice.
Nice Shot – Rye Whiskey, Gingerbread.
Naughty Shot –

Tequila, Habanero Ginger, Hibiscus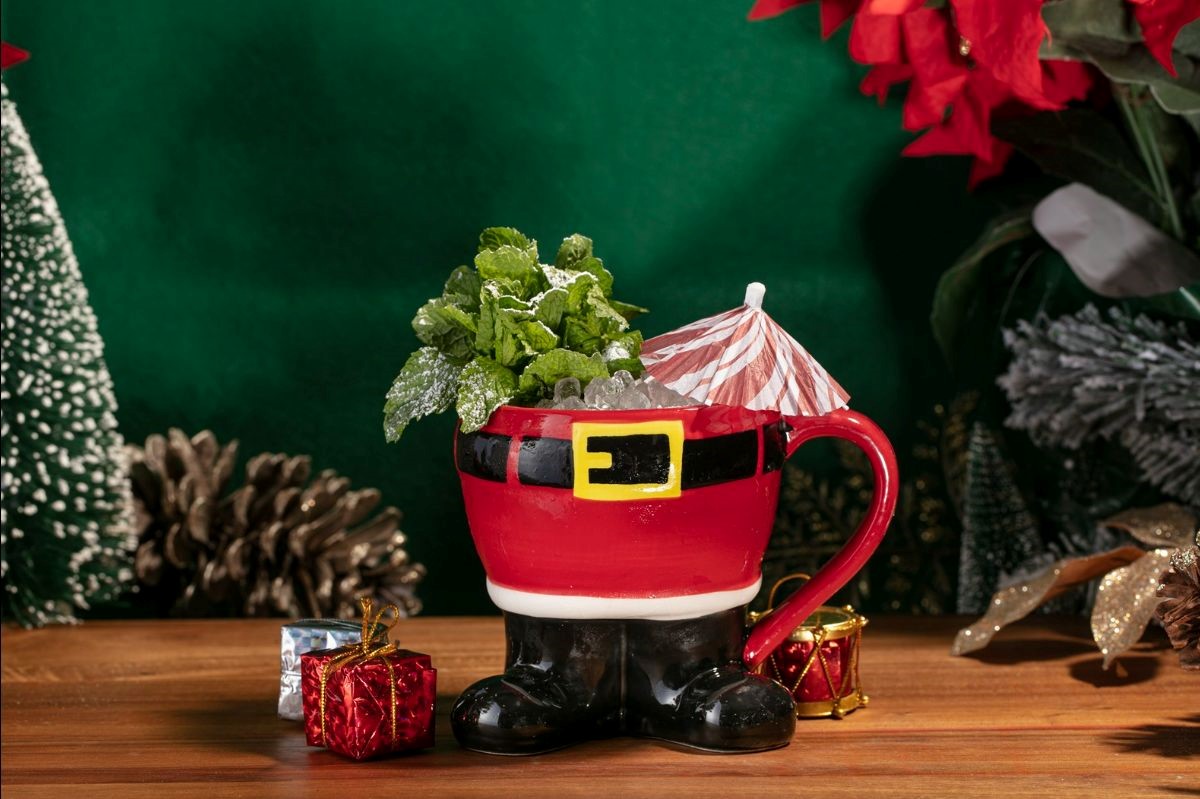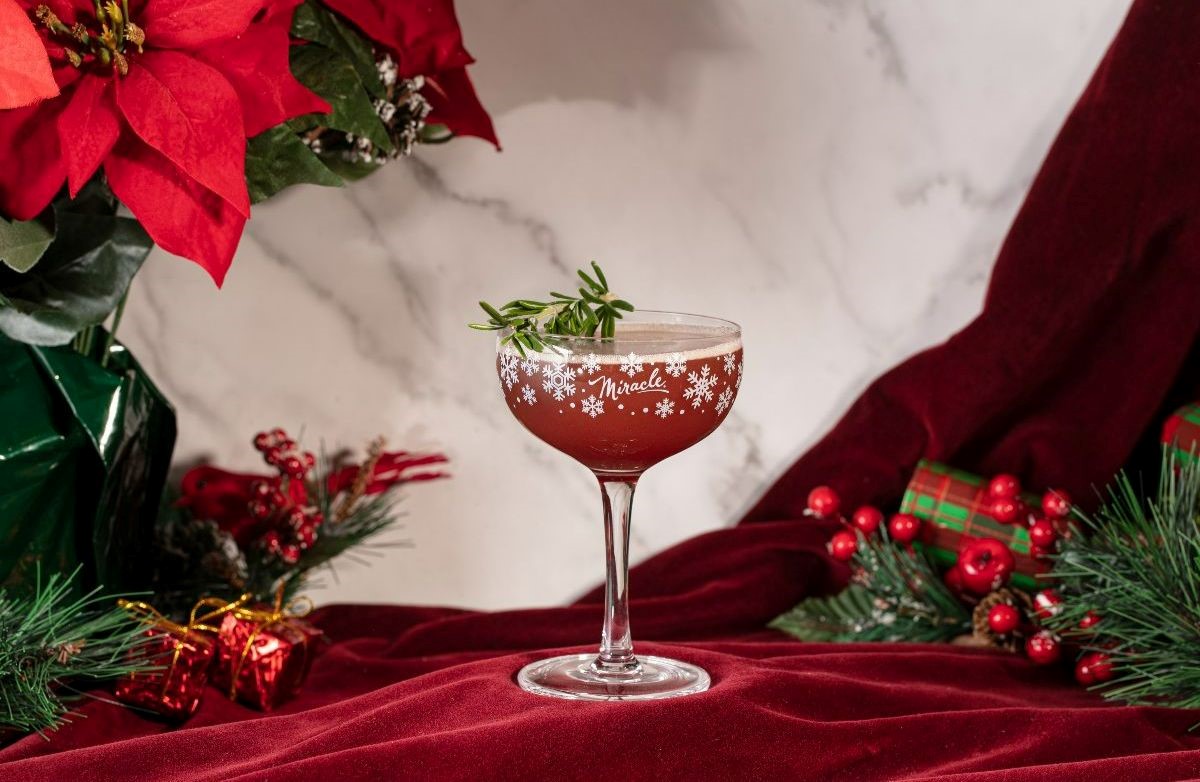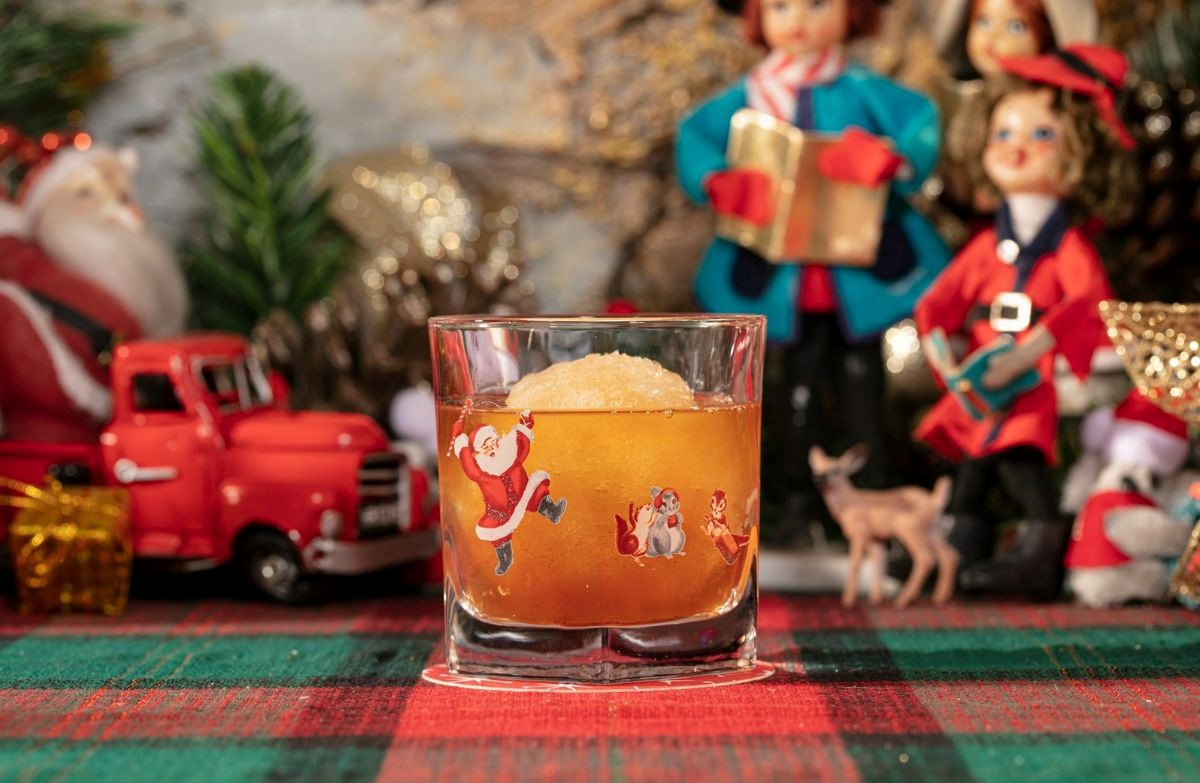 Returning for the second year at The Sand Dollar Downtown at The Plaza Hotel & Casino in Downtown Las Vegas, Sippin' Santa On Main will have guests saying "Aloha" from the North Pole. The tropical, relaxed, and well-tanned spin-off of the Miracle holiday experience, Sippin' Santa will once again feature tiki-inspired cocktails and kitschy décor – imagine Santa on a surfboard instead of a sleigh and palm trees instead of pine.
SIPPIN' SANTA ON MAIN COCKTAILS:
Sippin' Santa – Aged Demerara Rum, Amaro, Lemon, Orange, Gingerbread Mix.
Surf Nut – Gold Puerto Rican Rum, Apricot Brandy, Fresh Lime, Caribbean-Spiced Coconut Water, Cream of Coconut.
Merry Spritzmas – Prosecco, Apertif, Tawny Port, Cognac, Lemon, Falernum, Fig Preserves, Cardamom Bitters.
Sharkey's First Christmas – Vodka, Aquavit, Melon and Walnut Liqueurs, Fresh Lime and Pineapple Juices.
Jingle Bird – Bourbon, Pineapple Rum, Apertif, Fresh Lime, Pineapple, Jingle Mix
Yule Tide – Tequila, Applejack, Fresh Lime, Maple-Cranberry Syrup.
North Pole Bowl – Martinique and Jamaican Rums, Black Tea, Thrice-Spiced Honey, Fresh Lime, Vanilla Syrup (serves two).
Ginger Snapper

(Shot) – Navy Strength Rum, Ginger and Macadamia Nut Liqueurs.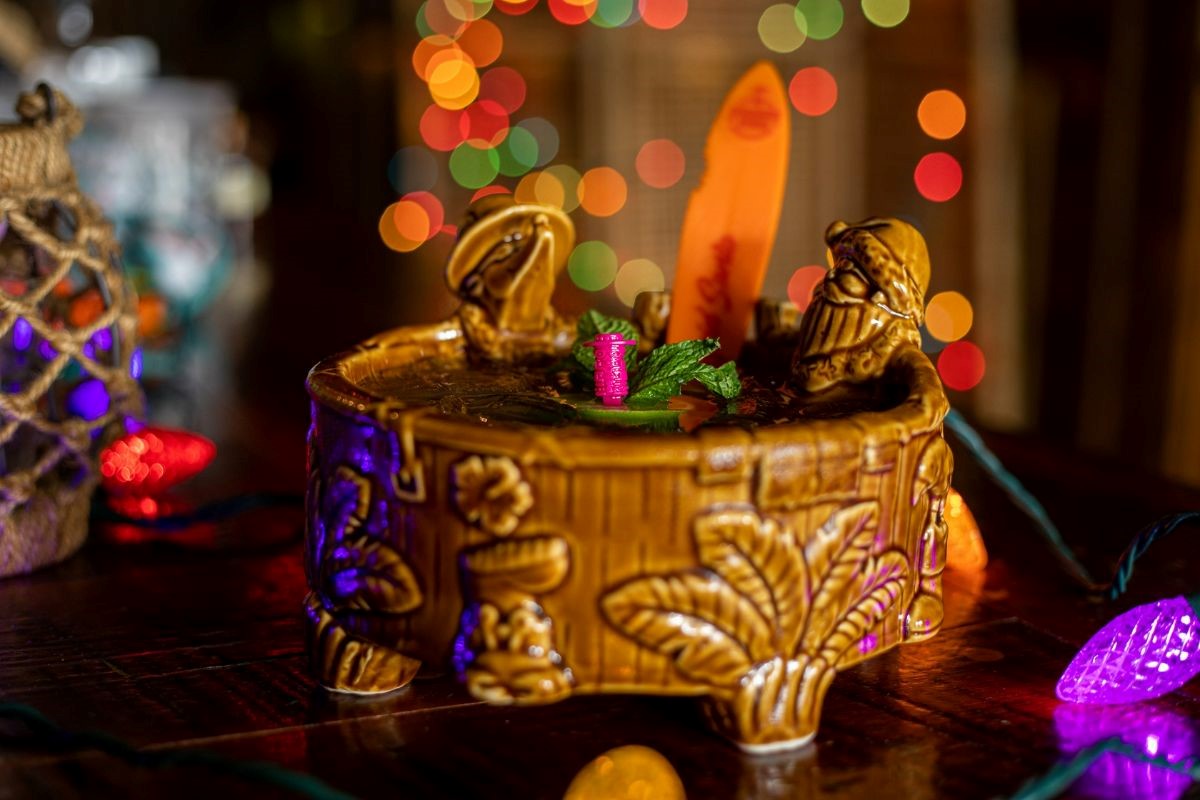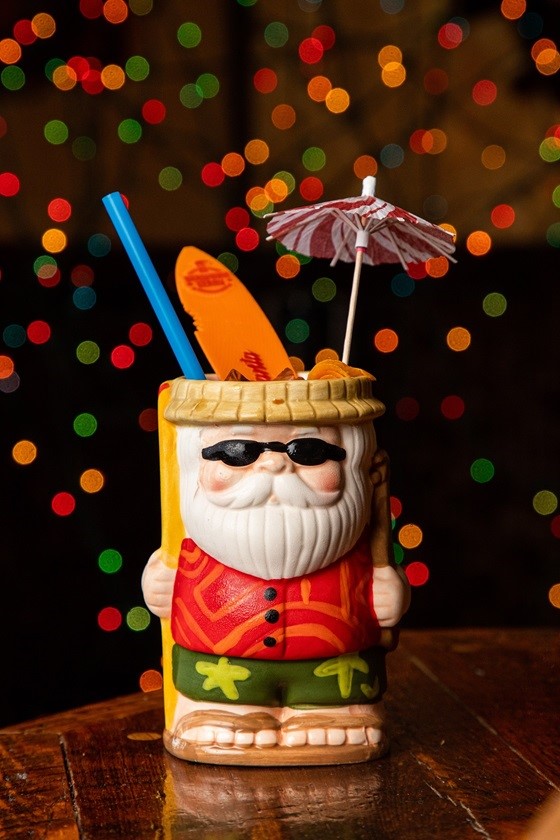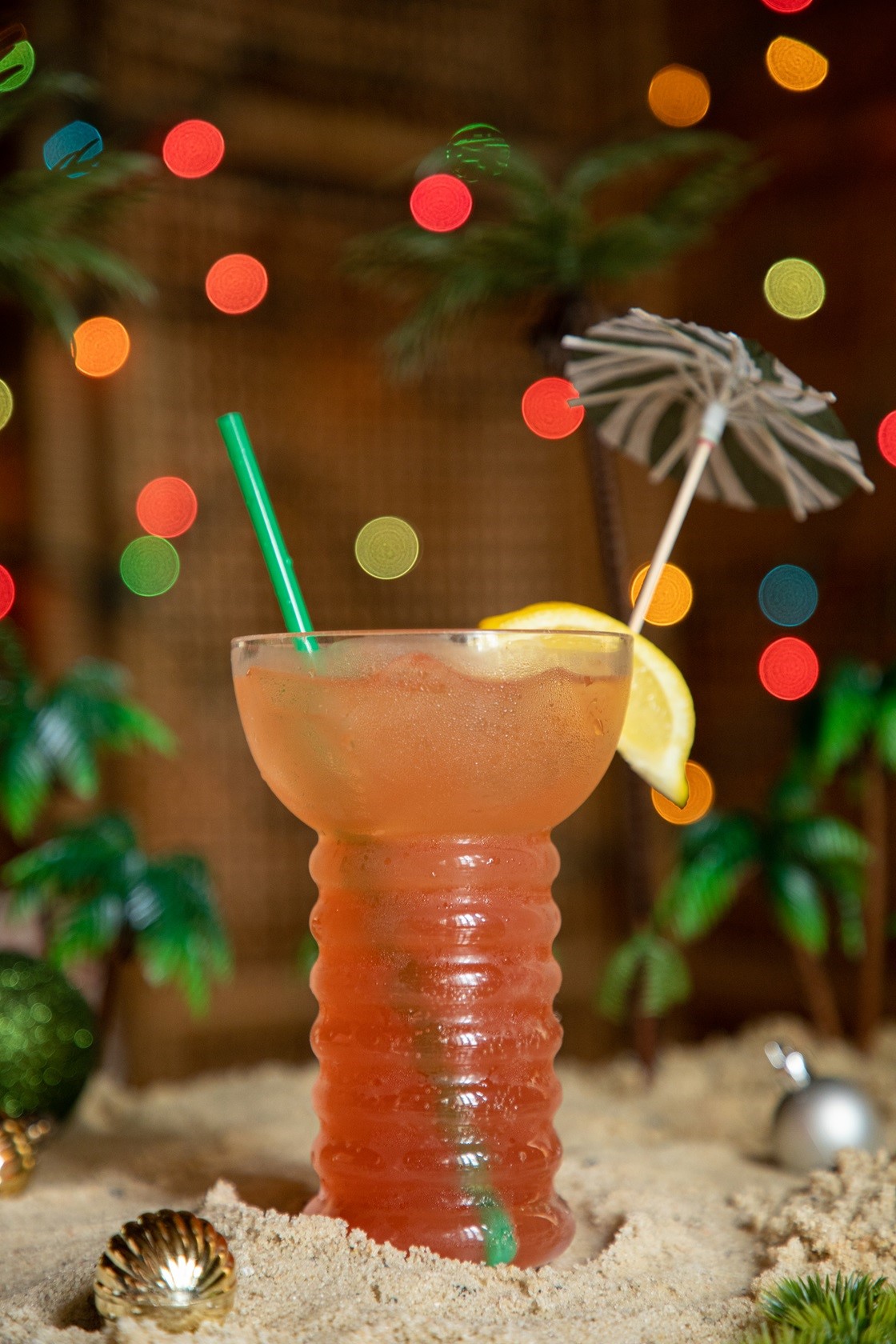 The Sand Dollar Lounge is located at 3355 Spring Mountain Rd, Ste 30, Las Vegas, NV 89102. The Sand Dollar Downtown is located inside The Plaza Hotel & Casino at 1 N. Main St, Las Vegas, NV 89101 in Downtown Las Vegas. Hours of operation for Miracle on Spring Mountain are Monday through Sunday from 3 p.m. to 4 a.m. Hours of operation for Sippin' Santa On Main are Monday through Sunday from 4 p.m. to 4 a.m.
For more information on The Sand Dollar Lounge, Miracle on Spring Mountain and Sippin' Santa On Main, please visit TheSandDollarLV.com, miracleonspringmountain.com or sippinsantaonmain.com. Keep up with The Sand Dollar Lounge on Facebook at @TheSandDollarLV and @TheSandDollarDT and on Instagram at @thesanddollarlv and @TheSandDollarDT.
Follow Miracle on Spring Mountain on Instagram @miracleonspringmntlv.
Follow Sippin' Santa On Main on Instagram @SippinSantaOnMain.
About The Sand Dollar Lounge
Originally opened as a blues bar in 1976, The Sand Dollar quickly became a draw for iconic musicians including Muddy Waters, B.B. King, and even Mick Jagger over its first 30 years. Hit by hard times, The Sand Dollar closed its doors in 2013, but its spirit would not let it rest and within two years the Chinatown-adjacent bar was purchased and reignited by hospitality veterans Anthony Jamison and Nathan Grates. Honoring the tradition and history of the iconic Las Vegas venue, The Sand Dollar Lounge has reclaimed its beloved spot as a premier live music venue with free entertainment nightly, adding rotating craft beer selections, an extensive whiskey collection, seasonal craft cocktails by some of the city's best bartenders, an amazing pizza kitchen, and table-top gaming in a smoke-free environment. In 2022, the iconic blues bar opened its second location in Las Vegas, located at The Plaza Hotel & Casino.
Summary
Article Name
The Sand Dol-la-la-la-lar Lounge is bringing back the holiday cheer with the return of Miracle on Spring Mountain and Sippin' Santa on Main
Description
The Sand Dol-la-la-la-lar Lounge is bringing back the holiday cheer with the return of Miracle on Spring Mountain and Sippin' Santa on Main