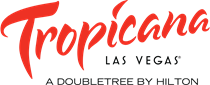 UNDER NEW OWNERSHIP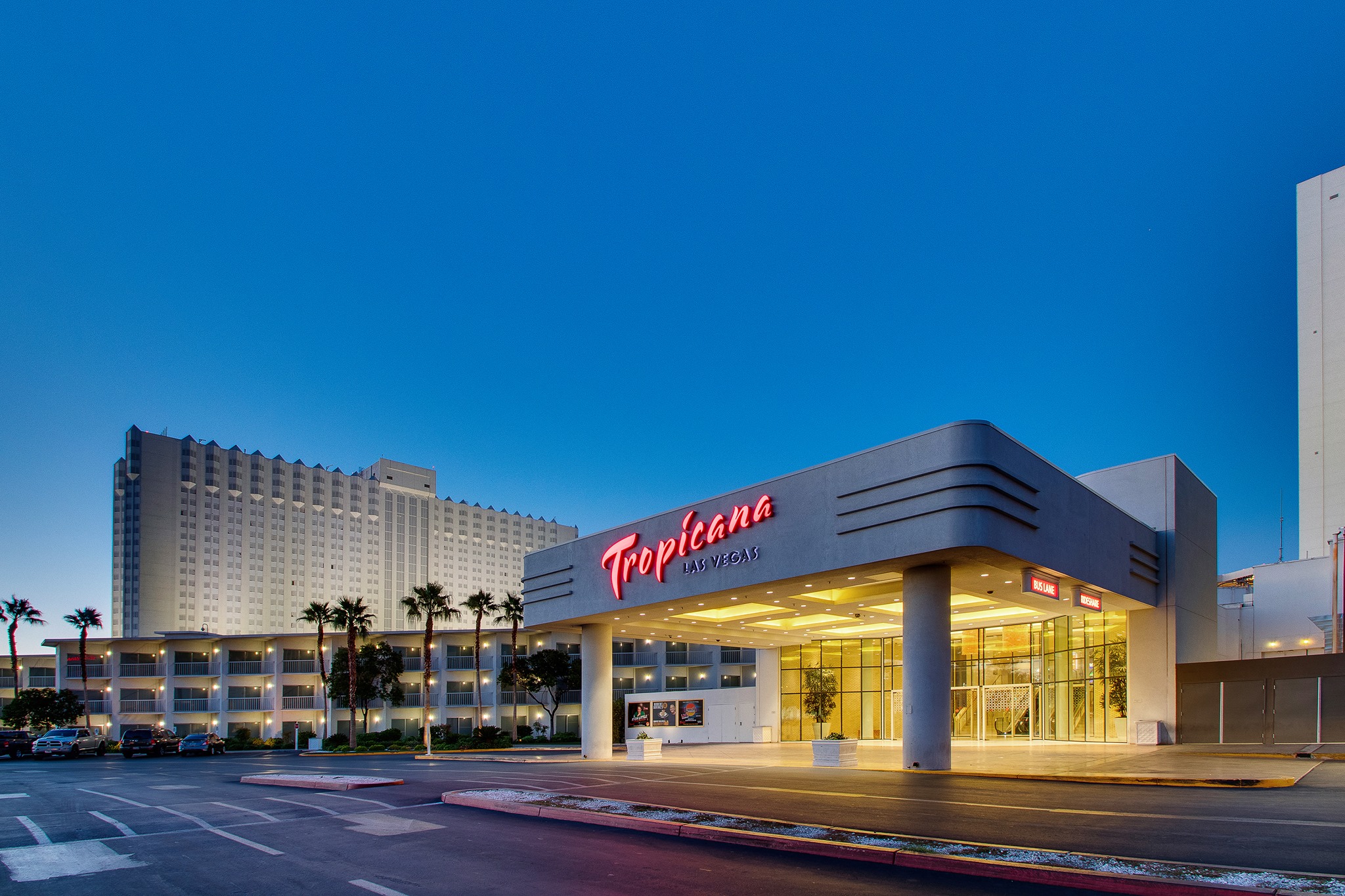 TROPICANA LAS VEGAS – NOVEMBER 2022 LISTINGS
 
CASINO VENUES & PROMOTIONS
$25,000 Blackjack Tournament Presented by Pendleton Whiskey with a chance to win $100,000 CASH
November 4 & 5
Purchase an entry into the Tropicana Open Buy-In Blackjack Tournament for $200 OR by earning 500 tier points between 12:01 a.m. Thursday, November 3 through tournament start Saturday, November 5 at 12:30 p.m. Plus, all players who make it to the semi-final round will have a chance to win $100,000 in cash! If a semi-final participant gets dealt an Ace of Hearts and Jack of Hearts during the promotional deal, they will win $100,000 CASH. Otherwise, best hand from the promotional deal wins $5,000 CASH. For Official Rules visit the Casino Cage. Must be 21 or older.
William Hill Sportsbook at Tropicana
The William Hill Sportsbook at Tropicana is the spot to place your bets in Las Vegas. Enjoy a diverse sports betting experience that covers just about every game around. Place your bet at William Hill Sportsbook then watch the games at Robert Irvine's Public House Bar or Trago Lounge.  Must be 21 or older.
ENTERTAINMENT
MJ Live – Michael Jackson Tribute Concert
Shows Wednesday – Monday, 5:30 p.m.
The #1 Michael Jackson tribute show in the world, MJ LIVE recreates the electrifying stage show of one of the greatest performers of all time. From iconic dance moves like the moonwalk to timeless hits like "Bad," "Billie Jean," "Thriller" and "Beat It," the spot-on show brings all the Gloved One's staples to life. Sing along during the special Jackson 5 segment featuring classics like "I'll Be There," "I Want You Back," "ABC," and more, inspired by Soul Train. Dazzling lighting and effects, plus the MJ LIVE dancers and a live band, make this show a true spectacular fitting of the King of Pop. Visit https://www.troplv.com/entertainment or the Tropicana Las Vegas box office for more information and tickets.
Legends in Concert – Back in the Building
November 5 – December 30
Shows Wednesday – Monday, 7:30 p.m.
Legends in Concert and Tropicana Las Vegas are ready to kick off the fall season with a first-ever Elvis themed production with "Back in the Building" at the Legends in Concert Theater. The all-new show highlights the music of Elvis Presley as seen through the eyes of super-fans that became renown tribute artists. The show will feature not only several of the world's greatest tribute artists, but a live band, magnificent costumes, and much more.  Fans will celebrate extraordinary Elvis hits performed nightly by rotating Elvis tribute artists including Patrick Dunn, 2021 Champion, Bill Cherry 2009 Champion and Victor Trevino, Jr. recently crowned winner for 2022. Carol Maccri Gossamer will be featured, paying her legendary tribute to Ann-Margret, while Kate Steele debuts Nov 5. Daniel Durston will rotate into the cast Nov 25 – Dec 30. While Justin Shandor, 2010 Champion, will perform select dates Nov 26, 30. Dec 1,2,17,18. Please note the show will be dark Tuesdays and December 19 – 25, 2022. Legends in Concert – Back in the Building, Nov 5 – Dec 30, 2022. Featured tribute artist subject to change. Visit https://www.troplv.com/entertainment or the Tropicana Las Vegas box office for more information and tickets.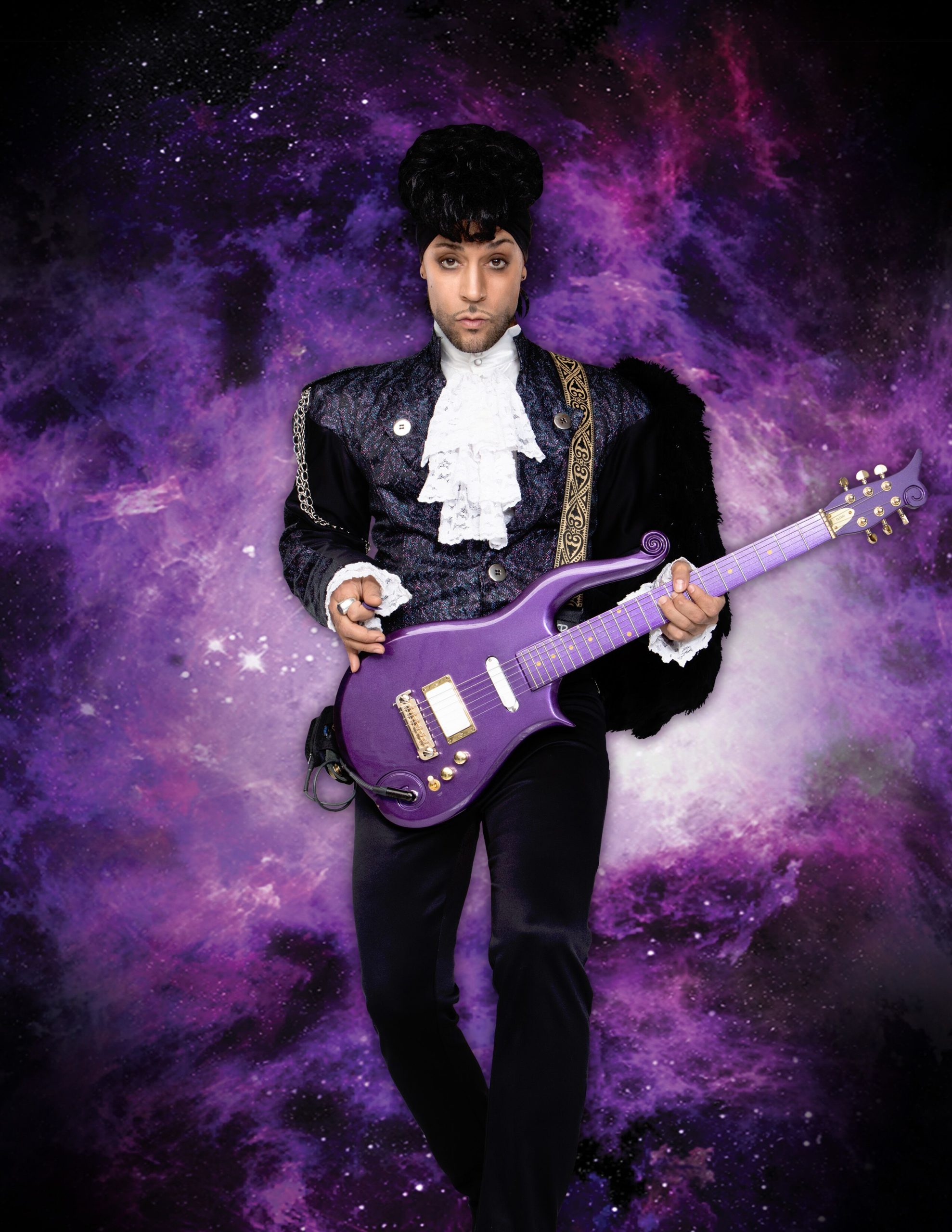 Purple Reign
Shows Wednesday – Saturday, 9:30 p.m.
Purple Reign, the Prince Tribute Show, presented by Reign Entertainment Productions, Inc., captures the imagination and seamlessly re-creates the blistering performances and raw energy of Prince in his prime, returning guests to the era that made "The Artist" an international superstar. Also featuring a tribute to Morris Day and The Time and Vanity 6, this show is a must-see for Purple Rain movie fans and all live music fans alike. Visit https://www.troplv.com/entertainment or the Tropicana Las Vegas box office for more information and tickets.
Three Show Ticket Offer
Enjoy one ticket to each of Tropicana's three iconic tribute shows, MJ Live, Legends in Concert and Purple Reign, for just $150. Taxes and fees may apply. Visit the Tropicana Las Vegas Box Office or TropLV.com/entertainment for more information.
Trago BOGO Drink Offer
Enjoy one of the great shows at Tropicana Las Vegas and receive a Buy One Get One drink special at Trago when you present your show ticket at the bar. Restrictions apply.
Laugh Factory at the Tropicana Las Vegas
Shows nightly at 8:30 p.m. & 10:30 p.m.
The Laugh Factory Comedy Club schedule is always full of the hottest comedians in the business – superstars from the big screen as well as up-and-coming Las Vegas comedians. For a complete list of all upcoming dates and comedians, click here.
Rich Little at Laugh Factory
Thursday – Sunday, 6:30 p.m.
In his new, autobiographical, one-man show, renowned comedian and impersonator Rich Little brings to life many of the beloved actors, singers, and politicians he has known throughout his career. Visit https://www.troplv.com/entertainment or the Tropicana Las Vegas box office for more information and tickets.
Murray the Magician at Laugh Factory
Thursday – Sunday, 4 p.m.
Known for fantastic pranks, illusions, comedy, and great audience participation, Murray the Magician brings his one-of-a-kind magic show to the Laugh Factory Comedy Club at Tropicana Las Vegas. Murray dazzled the judges on "America's Got Talent" and became an internet sensation with his first YouTube video receiving 37 million views. See Murray the Magician live and in person with a show that's fun for audience members from 5 to 105 years of age. Visit https://www.troplv.com/entertainment or the Tropicana Las Vegas box office for more information and tickets.
Golden Rainbow's 34th Annual Ribbon of Life
Sunday, December 4 – 11 a.m. Red Carpet; 1 p.m. Performance; 3 p.m. After Party
Golden Rainbow welcomes the new date for the highly anticipated Ribbon of Life, an original talent showcase unlike any other in Las Vegas, featuring exciting and custom entertainment acts from the Strip's best singers, dancers, and performers. Ringing in the holiday season, more than 200 performers will sing, dance, and defy gravity with aerial acrobatics to holiday classics. Event proceeds will benefit men, women, and children living with HIV/AIDS in Southern Nevada by providing critically needed services like housing and financial assistance. Tickets are available at ticketmaster.com and start at $45. The show is open to all ages.
RESTAURANTS, BARS & LOUNGES
Oakville
Open for dinner Wednesday through Sunday from 5 p.m. – 10 p.m.
Oakville Tuscan Grill features a selection of chargrilled steaks along with a variety of delicious pasta dishes, sides, and desserts. The wine list features over 100 labels, specializing in Cabernet Sauvignon from the Oakville Napa Valley Region. Congratulations to Oakville Steakhouse, which has earned the Wine Spectator Award of Excellence 2019. For more information, visit https://www.troplv.com/dining/oakville-steakhouse.
Robert Irvine's Public House
Open daily for breakfast, lunch, and dinner, 7 a.m. – 10 p.m.
Celebrity Chef Robert Irvine redefines the dining experience with Robert Irvine's Public House restaurant. Boasting nearly 9,000 square feet, the restaurant features a 275-seat dining room complete with a wraparound bar, open kitchen design, private dining room and views of The Strip. Robert Irvine's Public House offers a range of comfort food options inspired by Chef Irvine's culinary travels from around the world – all in a pub-like atmosphere. The menu is full of one-of-a-kind, unique food items created by Chef Irvine himself and is like nothing you can get now on the strip. Open for breakfast, lunch, and dinner. For more information, visit https://www.troplv.com/dining/robert-irvine-public-house.
Red Lotus Asian Kitchen
Open Friday through Sunday for lunch and dinner 11a.m. – 11 p.m., Monday through Thursday for dinner 5 p.m. – 11 p.m.
Offering eat-in or grab-and-go options, Red Lotus puts unexpected Western twists on traditional Asian cuisine. Pair your dinner choices with a selection from our unique offering of sodas, teas, beers, sake, and wine that perfectly complement our menu. For more information, visit https://www.troplv.com/dining/red-lotus-kitchen.
Trago Lounge
Open Monday through Wednesday 4 p.m. – midnight.; Thursday through Saturday 4 p.m. – 2 a.m.; Sunday 10 a.m.  – midnight
Just steps away from the Legends in Concert Theater, the new Trago Lounge offers a touch of classic elegance with an air of refined modern style. Featuring a world-class selection of spirits, as well as talented craftspeople who can create a host of inventive cocktails, Trago Lounge offers something for everyone in a setting designed to start a conversation or cap off a memorable evening. Trago Lounge's extensive bar menu includes wine, classic cocktails with a twist, scotch, cognac, bourbon, whiskey, and draft and craft beers.
Starbucks
Open daily from 5 a.m. – 12 a.m.
Starbucks Tropicana Las Vegas is centrally located near CHILL'M Bar. Serving a variety of hand-crafted quality hot and cold beverages, delicious assorted pastries, hot and cold options for Breakfast, Lunch or a Late-Night craving. Grab-and-Go items, Retail food snacks and Branded Starbucks Retail cups and products also available Day and Night. 
THANKSGIVING RESTAURANT HOURS, MENUS & PROMOTIONS
Oakville Steakhouse
Thanksgiving Hours of Operation: 5 p.m. – 10 p.m.
Thanksgiving Day Pre-Fix Menu priced at $65 per person & regular menu offered
Robert Irvine's Public House
Thanksgiving Day Hours of Operation: 7 a.m. – 10 p.m.
Thanksgiving Day & Beer Specials as well as regular menu offered
Red Lotus Asian Kitchen
Thanksgiving Day Hours of Operation: 5 p.m. – 11 p.m.
November 25 & 26 Hours of Operation: 11 a.m. – 11 p.m.
Regular menu offered
SPA, WEDDING CHAPEL & MEETINGS & CONVENTION SPACE
Glow Spa & Salon
Daily from 8 a.m. – 5 p.m.
Glow® is a place where sun and earth join to cast a light on inner and outer health and beauty. Our Las Vegas luxury spa mirrors the feel of an elegant boutique hotel on the beach.  A great gift to treat yourself or someone special.
Tropicana Las Vegas Weddings
Las Vegas Weddings – Say Your Vows in Style
Tropicana Las Vegas weddings are designed to make your special day a dream come true. Our wedding professionals are dedicated to making sure you don't have to deal with the details, from ordering the flowers to booking the photographer and even planning the reception. Offering five unique wedding venues – the Island Chapel, Terrace, Courtyard, Arbor, and Havana Room – which can offer couples both indoor and outdoor settings making a wedding at the iconic Tropicana memorable for everyone! For more information as well as packages and current promotions, call 702-739-2451 or visit www.tropicanalvweddings.com.
Meetings & Conventions at Tropicana Las Vegas
Event Space on the Las Vegas Strip
After a recent expansion, our all-new conference facility can be divided into as many as 38 breakout rooms and includes a 25,000-square-foot ballroom, a 55,000-square-foot pavilion that is perfect for large general sessions and exhibits. We also have more elaborate venues such as the Havana Room™ and Sky Beach Club. For more information, call 888-810-8767 or click here for a PDF brochure of our meeting space.

Total square feet of indoor meeting space: 100,000
Total square feet of largest meeting space: 43,000
Number of meeting rooms: 38
Maximum theater capacity: 2,700
Maximum banquet capacity: 1,400
Total square feet of exhibit space: 43,000
  

ADDITIONAL PROMOTIONS & EXPERIENCES

Happy Hours at Robert Irvine's Public House
Daily from 3 p.m. – 6 p.m. and 8 p.m. – 10 p.m.
Enjoy $6 draft pints of Modelo, Corona, or Pacifico, as well as $2 off any pizza during happy hour. Happy Hour promotions are valid for dine in only.

Trago Karaoke Thursdays 
Enjoy karaoke every Thursday inside Trago Lounge.

Karaoke Thursdays – starting at 9 p.m.
Plan to join the many talented singers and Las Vegas locals and visitors looking to seize their moment take to the stage to sing karaoke to a catalog of hits making Trago Karaoke Night at the Trop one not to miss!

 

2022 NFR Rodeo Week at Tropicana Las Vegas
December 1 – 10
Rodeos fans can come to Tropicana Las Vegas and catch all the action with free viewing parties in Trago Lounge and Robert Irvine's Public House, food & beverage specials, and nightly giveaways! Book your room now for special rates! Call 800-634-4000 and use promo code: SWNFR22.

Tropicana Las Vegas Room Rates and Discounts
At Tropicana Las Vegas, we're always coming up with incredible ways for you to save on your stay with us in Las Vegas. Check out some of the cool deals and packages we have below before you book your stay with us on the Vegas Strip. For current promotions and discounts visit Las Vegas Vacation Packages and Hotel Offers | Tropicana Las Vegas (ballys.com).

About Tropicana Las Vegas
Set on the famed Four Corners with commanding views of the Las Vegas Strip, Tropicana Las Vegas – a DoubleTree by Hilton is owned and operated by Bally's Corporation | Casinos, Hotels, Sports, Gaming (ballys.com) and boasts stylish rooms, suites, and luxury villas, complete with acclaimed restaurants, premier entertainment options and a 50,000-square-foot casino. The resort redefines the expectations of today's global travelers by providing a casually elegant experience on The Strip, all with a South Beach rhythm and vibe. The property also features Glow® a Mandara Spa and fitness center, Laugh Factory Comedy Club, and restaurants such as Oakville Tuscan Grill, Robert Irvine's Public House, and Red Lotus Asian Kitchen, as well as Starbucks. For more information, visit www.troplv.com.

About Bally's Corporation 
Bally's Corporation is a global casino-entertainment company with a growing omni-channel presence of Online Sports Betting and iGaming offerings. It currently owns and manages 15 casinos across 10 states, a horse racetrack in Colorado and has access to OSB licenses in 18 states. It also owns Bally's Interactive International, formerly Gamesys Group, a leading, global, online gaming operator, Bally Bet, a first-in-class sports betting platform and Bally Casino, a growing iCasino platform.

With 10,500 employees, the Company's casino operations include approximately 15,000 slot machines, 500 table games and 5,300 hotel rooms. Upon completing the construction of a temporary casino facility in Chicago, IL and a land-based casino near the Nittany Mall in State College, PA, Bally's will own and manage 17 casinos across 11 states. Its shares trade on the New York Stock Exchange under the ticker symbol "BALY".
Summary
Article Name
Tropicana Las Vegas  - November 2022 Listings
Description
Tropicana Las Vegas  - November 2022 Listings