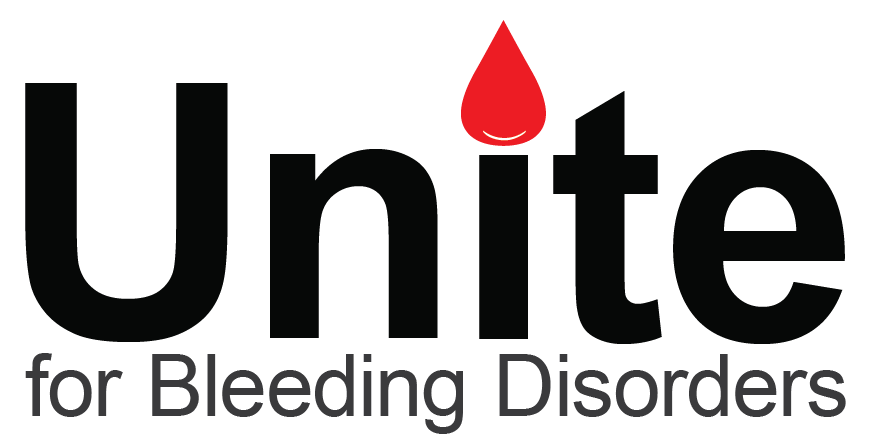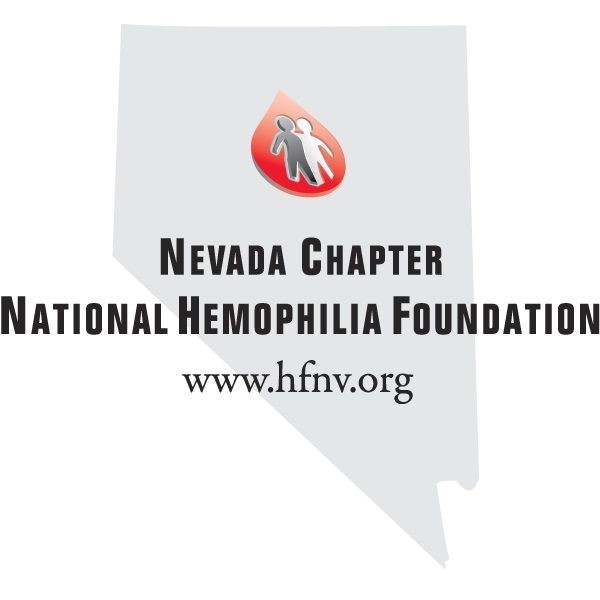 Nevada Chapter of the National Hemophilia Foundation annual
UNITE for Bleeding Disorders walk returns to Floyd Lamb Park October 7
Participants can register and start fundraising now at hfnv.org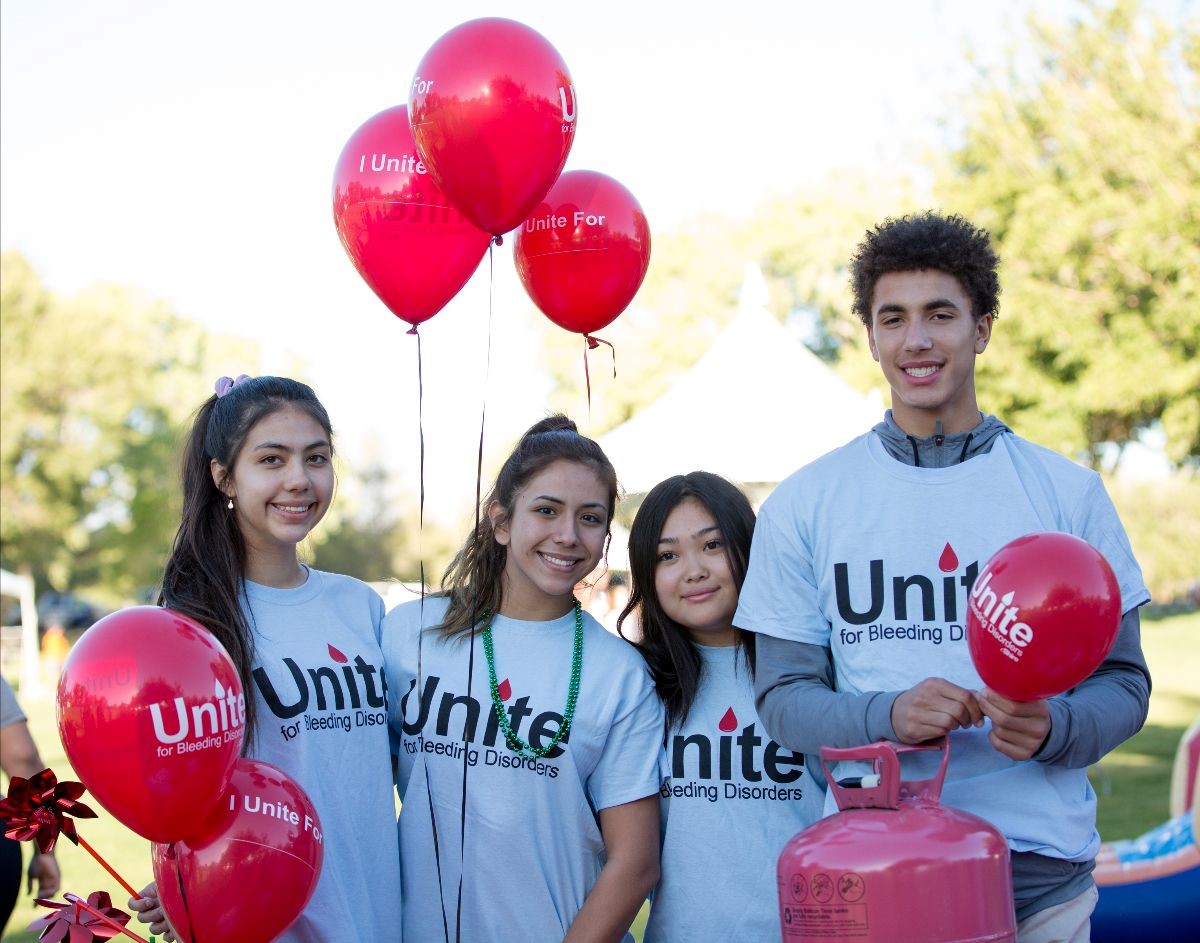 On Saturday, Oct. 7, members and supporters of the bleeding disorders community will join together to raise money for the Nevada Chapter of the National Hemophilia Foundation (Nevada Chapter NHF). All Las Vegans ready to walk for support are invited to come out to Floyd Lamb Park (9200 Tule Springs Road) for the annual Unite for Bleeding Disorders Walk. This annual fun walk allows participants to walk in celebration or honor of those affected by bleeding disorders and assist in Nevada Chapter NHF's overall mission to find cures for inheritable blood disorders, as well as address and prevent complications of these disorders through research, education and advocacy.
"We're happy to once again hold our walk and bring our community together while shedding a light on the need to support Nevadans with bleeding disorders," said Jacob Murdock, Executive Director of the Nevada Chapter of the National Hemophilia Foundation. "This is our largest fundraiser each year and our organization is the only one in the state supporting this community, so it's vitally important we raise funds and continue to provide the resources, education and support that our families rely on. Our goal this year is to raise $50,000 and we know what an amazing community this is and think Nevadans are up to the challenge!"
The morning of fun and awareness kicks off at 9:00 a.m. with registration, check-in, and vendor booths, including a light breakfast with refreshments available. At 10:00 a.m., opening ceremonies begin with the walk starting at 10:30 a.m. Following the walk, both individual and team awards will be presented. Participants are encouraged to pack a picnic lunch to enjoy afterwards for additional community bonding.
Attendees are highly encouraged to pre-register for the event and fundraise for the chance to earn a variety of UNITE for Bleeding Disorders incentives, including a koozie, sunglasses, trucker hat and window cling. Online registration is available at www.hfnv.org and clicking on the banner ad for the walk on the home page or going to the EVENTS tab. Attendees will enjoy music, activities and team t-shirt designing contests. Those individuals who personally donate $25 or more will receive a special UNITE for Bleeding Disorders t-shirt and walk bag.
All funds raised through the UNITE for Bleeding Disorders Walk stay in Nevada and support the many programs and services the organization provides to the bleeding disorders community throughout the state, including emergency financial assistance, educational programs, advocacy, summer camps for those with bleeding disorders and their siblings, and more.
The Nevada Chapter of the National Hemophilia Foundation welcomes the Hemostasis and Thrombosis Center of Nevada as a presenting sponsor; Fidelis Specialty Pharmacy, Genentech, Optum, Octapharma, HEMA Biologics, and CVS Specialty Pharmacy as its local sponsors. National partners include Takeda and Hemophilia Alliance as presenting partners; BioMarin, Bayer, and Sanofi as community partners.
About Bleeding Disorders
Bleeding disorders, a group of disorders that share the inability to form a proper blood clot, include hemophilia, von Willebrand disease, and rare factor disorders. Improper clotting can be caused by defects in blood components such as platelets and/or clotting proteins, also called clotting factors. Bleeding disorders are characterized by extended bleeding after injury, surgery, trauma, or menstruation. Currently, there are no cures for bleeding disorders, and treatments vary depending on their severity. For some bleeding disorders, there are clotting factor concentrates that can be infused prophylactically or on-demand at home, to prevent or treat bleeds.
Bleeding disorders are life-threatening, debilitating, and expensive to treat. A child with severe Hemophilia will spend over $200,000 annually to prevent bleeding. Some children and adults build up inhibitors to the treatment and the costs can exceed $1 million per year. Failure to preventatively treat the disorder can result in prolonged painful bleeds that cause permanent and severe damage. The entire family is affected by the bleeding disorder physically, emotionally, and financially. With more than 30 years of experience, The Nevada Chapter of NHF provides programs and services to people affected by bleeding disorders so that they can better cope and can become self-advocates for themselves and/or their family. The Nevada Chapter of NHF partners with the Hemostasis and Thrombosis Center of Nevada, other agencies, and medical professionals to provide programs and services unique to those with bleeding disorders to best meet their needs.
About the Nevada Chapter of the National Hemophilia Foundation
Founded in 1990, the Nevada Chapter of the National Hemophilia Foundation is dedicated to finding cures for inheritable blood disorders and addressing and preventing the complications of these disorders through research, education, and advocacy enabling people and families to thrive. Donations stay right here in Nevada, providing family services, youth development, and emergency funds to help patients reach a productive, pain-free and independent future. Over 300 volunteers annually support more than 30 programs and events like Summer Camps and the Unite for Bleeding Disorders Walks. Additional information on the Nevada Chapter of NHF can be found at www.hfnv.org and social media @NevadaNHF on Instagram or Twitter and @NHFNV on Facebook.
Summary
Article Name
UNITE for Bleeding Disorders walk returns to Floyd Lamb Park October 7 ❤️
Description
UNITE for Bleeding Disorders walk returns to Floyd Lamb Park October 7 ❤️