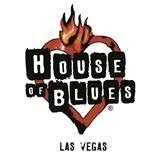 HOUSE OF BLUES OFFERS SUPER SUNDAY FOOTBALL PACKAGES FOR A VARIETY OF 'BIG GAME' TASTES WITH CELEBRATIONS IN HOUSE OF BLUES MUSIC HALL, HOUSE OF BLUES RESTAURANT & BAR, AND FOUNDATION ROOM
House of Blues Knows How to Party with All-You-Can-Eat/Drink Packages and VIP 'Luxury Box' Viewings of the Big Game
Whether looking to celebrate all things football with the family or in luxury, House of Blues Las Vegas (inside the Mandalay Bay Resort & Casino) has it covered with parties in the newly-renovated Restaurant & Bar, the Music Hall and Foundation Room. This upcoming Super Sunday, Feb. 13, 2022, guests can opt from partying with a variety of fans at the Music Hall football experience, watching the big game from House of Blues Restaurant & Bar, or celebrating victory with one of VIP luxury championship packages in Foundation Room. Food & Beverage packages start at $70 based on experience.
Doors at Music Hall open at 1:30 p.m. for reserved table seating on main floor or 2:30 p.m. for general admission on the mezzanine with the Big Game viewing beginning at 3:30 p.m., the event is open to the all ages. The All-You-Can-Eat package starts at $70* for an early bird special; (*limited packages available) and includes a buffet-style menu featuring game day favorites like chicken wings, Carolina BBQ pulled pork sliders, a 'loaded tot' station, chicken wings and tenders, angus sliders, chili dogs, loaded mac and cheese, desserts and more. An All-You-Can-Drink package can be added and includes all well liquor, domestic beer, house wine, and soda. House of Blues and Live Nation Covid policies are in place for the Music Hall and can be found online at https://www.houseofblues.com/lasvegas//faq.
For guests 21 and over looking to fan out for football in an adult-only, down-home environment, the updated House of Blues Restaurant & Bar welcomes fans beginning at 1:30 p.m., and features two options for championship football viewing. Tier One provides reserved, premium seating directly in front of the big screen and a $250 food & beverage credit for $250, while Tier Two offers reserved seating and a $200 food & beverage credit from the Big Game menu for $200. All prices are per person. Taxes and gratuity are not included in Music Hall and Restaurant & Bar pricing.
For an even more VIP, luxury box experience, guests can choose from a variety of Big Game viewing packages at Foundation Room, which offers a personal TV living room area complete with plush seating and a food and beverage table minimum. Guests must be 21 and older. In nature of the sports celebration, Foundation Room will be flexible with their normal dress code and encourages guests to show their team pride. Reservations for Foundation Room seating are required by calling 702-632-7631 or emailing [email protected].
Foundation Room packages start at $600 with the '89 49ers Package which grants patrons complimentary access for up to four guests as well as Big Game viewing. At $1,000, the '91 Redskins Package includes access for five guests and a personal TV living room area. For $1,200, the '62 Packers Package has access for six guests with a personal TV living room space. At $1,600, the '85 Bear Package comes with access for eight guests and a private hideaway space. For $2,400 the '72 Dolphins Package includes access for up to 12 guests and premier table location. At $2,400, the Raiders Package includes the very finest in table service the Foundation Room has to offer with premier location in the venue and access for up to 12 guests. And lastly, at $3,600 the End Zone Package grants access for up to 18 guests and includes your own private space. Foundation Room members receive 10 percent off any Big Game package.
The Big Game Foundation Room group dining menu includes: Sliders & Wings featuring sliders with jalapeno bacon jam, caramelized onion aioli and gruyere cheese, a platter of Foundation Room wings with choice of BBQ or buffalo sauce, and garlic chili fries; Surf & Turf including Double R Ranch wet-aged 18oz bone-in ribeye, prime angus 10oz filet, half dozen West Coast oysters, shrimp cocktail, and garlic chili fries; Steak Tasting featuring Double R Ranch wet-aged 18oz bone-in ribeye, Double R Ranch wet-aged 16oz prime New York strip, prime angus 10oz filet, house-made steak sauce, and garlic chili fries. Vegetarian options and a dessert platter are also available.
Guests can visit www.houseofblues.com/LasVegas for a complete listing of events, including the Big Game celebrations.
About House of Blues
Founded in 1992, the 11 House of Blues are located throughout the United States and form the country's preeminent group of intimate music venues. Each features state-of-the-art sound and lighting technology in one-of-a-kind custom-designed environments aimed to bring fans as close as possible to the artists. Every location's Restaurant & Bar is adorned with signature original folk art—part of the world's largest collection—combined with the House of Blues legendary hospitality and tantalizing southern-inspired cuisine. houseofblues.com