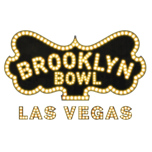 BROOKLYN BOWL LAS VEGAS BRINGS THE HEAT IN 2022 WITH AN ECLECTIC ALL-STAR LINEUP
Featuring hot performances by The Marías, Polo & Pan, Coheed and Cambria, Parcels, Omar Apollo, Jesse James Decker and more
Brooklyn Bowl is upholding its title as the "Best Music Venue" in Las Vegas with a dynamic entertainment lineup featuring today's must-see acts heading into 2022. From breakout rap stars and feel-good indie groups to groovy house duos and lively country artists, the Bowl's hot live music selection has something for every music lover with performances from The Marías (Jan. 26), Dinosaur Jr. + Built to Spill (Feb. 4), The Green (Feb. 5), Aminé (Feb. 6), Polo & Pan (Feb. 8), Coheed and Cambria (Feb. 17), Killswitch Engage (Feb. 19), Nothing But Thieves (Feb. 25), Parcels (March 8), Omar Apollo (April 19), Aurora (May 21) and Jessie James Decker (May 27).
The Marías Present: Cinema (Jan. 26)
with Maye
Ages: All Ages | Doors open at 7 p.m. | Tickets start at $20
Helmed by lead singer Maria Zardoya and her partner/drummer Josh Conway, The Marías bring a unique blend of velvety vocals, rhythmic percussion and dreamy melodies. Staying true to Zardoya's Spanish roots, the band is known for experimenting and performing their songs in both English and Spanish. In 2021, the band's debut album "Cinema" was met with high praise, being nominated for Best Engineered Album, Non-Classical in the 2021 GRAMMY Awards.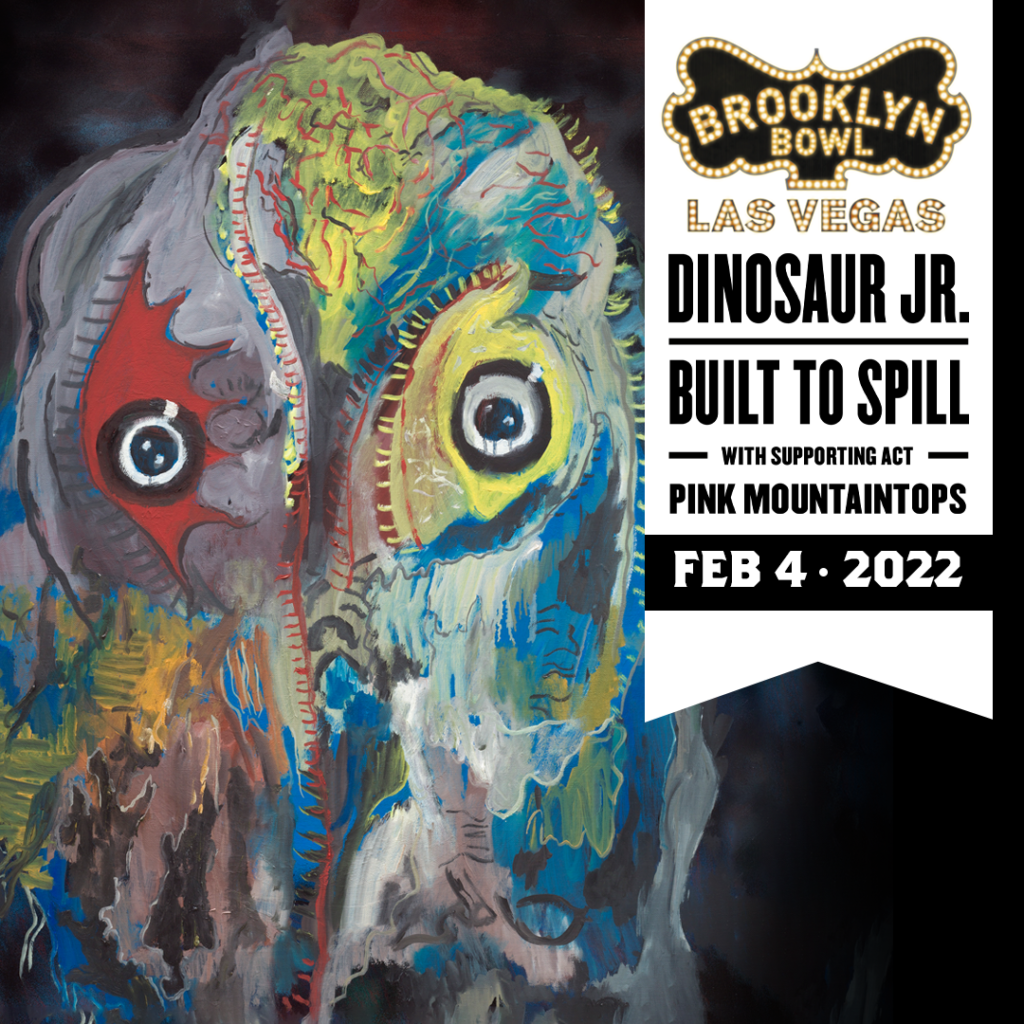 Dinosaur Jr. + Built to Spill (Feb. 4)
with Pink Mountaintops
Ages: 18+ | Doors open at 7:30 p.m. | Tickets starting at $30
Defined by the timeless sounds of the 80's, Dinosaur Jr. brings lush, complex melodic chords and pop-inspired hooks to create one-of-a-kind rock music that has inspired many of today's musical legends including Kurt Cobain of Nirvana, Tom DeLonge of Blink 182 and Billy Corgan of The Smashing Pumpkins.
Formed by lead guitarist and vocalist Doug Martsch, Built to Spill is a unique band built on the idea of having different members for each album. In 2020, the band remained true to its original idea of rotating members and released a cover album titled "Built to Spill Plays the Songs of Daniel Johnston," transitioning from a five-piece to a trio with Melanie Radford on bass and Teresa Esguerra on drums.
The Green (Feb. 5)
with Keznamdi
Ages: 18+ | Doors open at 7:00 p.m. | Tickets starting at $25
A Hawaiian reggae band unlike any other, The Green's four singers create a melting pot of musical influences and styles. The band's self-titled debut album instantly gained a major following, being named iTunes Best Reggae Album of 2021, before topping the Billboard Reggae Charts for a record-breaking 69 weeks with the album's hit single "Love I." After the unprecedented events of the last year, The Green's brand-new studio album "Brand New Eyes" is an ode to the love and commitment of the band's music and family.
Aminé (Feb. 6)
with Cochise, 454
Ages: All Ages | Doors open at 7 p.m. | Tickets starting at $32.50
American rapper, singer and songwriter Adam Aminé Daniel, known as Aminé, hails originally from Portland, Oregon. In 2016 he released his breakout single "Caroline" which debuted at number 96 on the US billboard Hot 100 before eventually peaking at number 11. The song went on to be three-times platinum certified. He has released four full length projects including Good For You (his debut in 2017 which included Caroline), ONEPOINTFIVE in 2018, Limbo in 2020 and most recently TWOPOINTFIVE.
Polo & Pan: Cyclorama Tour (Feb. 8)
Ages: 18+ | Doors open at 7 p.m. | Tickets starting at $25
Parisian duo Polo & Pan has been electrifying dancefloors with their distinct blend of house, disco, techno and psychedelia for almost a decade. Straying away from overplayed songs, the crate-digging pair is known for playing undiscovered music influenced by their worldly travels. Polo & Pan's newest album "Cyclorama" introduces themes like life, death and transcendence to their dancefloor-ready anthems—creating a thought-provoking, yet highly danceable soundtrack. The album's closing song "Peter Pan" is a promise to never grow up so much so that they lose their joyous touch.
Coheed and Cambria: The Great Destroyer Tour (Feb. 17)
with Sheer Mag
Ages: All ages | Doors open at 7 p.m. | Tickets start at $33
With an impressive decades long career and a massive repertoire spanning 14 albums, Coheed and Cambria are veritable rock legends. The band's high-energy performances and expansive visuals bridge the gap between all styles of rock—attracting a diverse group of dedicated fans. In July 2021, the band released "Shoulders," a single from their upcoming tenth studio album, reaching #9 on Billboard's rock chart. Their soon to be released album continues The Armory Wars saga, a sci-fi inspired story told through the band's nine studio albums.
Killswitch Engage: Atonement Tour North America 2022 (Feb. 19)
with August Burns Red, Light The Torch
Ages: All ages | Doors open at 6:30 p.m. | Tickets start at $35
GRAMMY nominated heavy metal quintet Killswitch Engage will be bringing their trademark brand of thrashy chords, thought-provoking vocals and anti-authority to the Brooklyn Bowl stage on February 19. Founded in 2000, the band's deeply emotional and political music quickly received a lot of attention, with the band's 2002 album "Alive Or Just Breathing" being named one of the Top 100 Greatest Metal Albums of the Decade by Decibel. Since then, the band has gone on to receive three GRAMMY nominations for Best Metal Performance for "The End of Heartache" in 2005, "In Due Time" in 2014 and "Unleashed" in 2019.
Nothing But Thieves – The Moral Panic Tour (Feb. 25)
Ages: All ages | Doors open at 7 p.m. | Tickets start at $25
Bursting onto the scene in 2017 with their critically acclaimed sophomore album "Broken Machine," indie band Nothing But Thieves has quickly grown into one of the biggest names in indie rock today. Since their debut, the band has continued to gain popularity, amassing over 700,000 album sales and 750 million streams in just a few short years. Nothing But Thieves' most recent album "Moral Panic" combines elements of pop and indie to tell a timely story that perfectly captures the feelings and global mood of the unprecedented world we are experiencing.
Parcels (March 8)
with Mildlife
Ages: 18+ | Doors open at 7 p.m. | Tickets start at $25
Hailing from the town of Byron Bay, the Australian five-piece Parcels was formed by a group of high school seniors looking to create music influenced by their lived experiences and inspirations. After graduation, the group went on to release their debut EP "Clockscared" in 2015, leading to the band signing with legendary French label Kitsune. The band eventually became close acquaintances with legendary French electronic duo Daft Punk—eventually crafting their critically acclaimed single "Overnight." Since then, the band has continued to mesmerize fans with their lush basslines and vocals, appearing at world-renowned music festivals like Glastonbury and Coachella.
Omar Apollo (April 19)
Ages: All ages | Doors open at 7 p.m. | Tickets start at $23
One of the most exciting rising stars of R&B, 23-year-old Omar Apollo broke into the scene with his dreamy, introspective track "Ugotme," after a friend let him borrow $30 to upload it onto Spotify. Apollo went on to produce two self-released EPs, "Stereo" in 2018 and "Friends" in 2019, establishing his signature "bedroom soul" sound and earning high praise from fans and press including Pitchfork, Rolling Stone and FADER. His latest album, "Apolonia" is a quarantine project that further pushes the boundaries of what R&B can be, promising bigger and more experimental sounds.
Jessie James Decker (May 27)
with Adam Doleac
Ages: 18+ | Doors open at 7 p.m. | Tickets start at $39.50
A multi-industry juggernaut, Jessie James Decker is a singer, songwriter, TV personality, fashion designer, beauty and lifestyle influencer and two-time New York Times best-selling author. No stranger to success, Decker burst onto the scene with her 2009 self-titled debut. In 2017, her sophomore album "Southern Girl City Lights" debuted at number one on Billboard's Top Country Albums chart. In 2021, Decker released her major-label debut EP, "The Woman I've Become," a seven-song deep dive into love, vulnerability, heartbreak and confidence.
For a full list of upcoming shows and additional information, please visit Brooklyn Bowl Las Vegas' website at https://www.brooklynbowl.com/las-vegas.
About Brooklyn Bowl Las Vegas
Brooklyn Bowl Las Vegas, the brand's second location out of Williamsburg, Brooklyn, boasts three levels spanning over 80,000 square feet as one of the largest performance venues of its class in America. Located on The LINQ Promenade, the open-air district in the center of the Las Vegas Strip, the indie concert venue and premiere bowling alley offers 32 lanes of bowling, 6 on-site bars and rockin' comfort food, including their iconic Fried Chicken as seen on Food Network's "The Best Thing I Ever Ate." On any given night, more than 2,000 concertgoers can enjoy an impressively eclectic live music lineup from the roomy-yet-intimate general admission area, the stage-adjacent luxury bowling lanes, or the top-level private lounge boxes. Since opening in March 2014, Brooklyn Bowl Las Vegas has hosted next-level performances by Bryson Tiller, Jack White, Disclosure, Alabama Shakes, Chance the Rapper, Phoenix, Robert Plant, Khalid, The Roots, Post Malone, Jane's Addiction, and more.
Brooklyn Bowl Las Vegas cracked the top 20 in Pollstar's Top 200 Club Venues for Worldwide Ticket Sales in 2015 and 2017; has been voted Reader's Choice "Best Music Venue" the last seven years in a row for Las Vegas Weekly's annual "Best of Vegas" awards; and was honored with the distinction of "Best Music Booking" by Vegas Seven magazine. In addition to being Vegas' go-to live music destination, Brooklyn Bowl hosts highly customizable private events of all sizes. From small birthday parties to transformative corporate buyouts, Brooklyn Bowl helps each client plan an unforgettable night. For the most up-to-date show lineup, or to schedule your next event at Brooklyn Bowl, visit www.brooklynbowl.com/las-vegas and follow Brooklyn Bowl Las Vegas on Facebook, Twitter, and Instagram. If you would like to be added to our email list for first information about upcoming shows email [email protected].
Summary
Description
Brooklyn Bowl Las Vegas Brings The Heat In 2022 With An Eclectic All-Star Lineup
Author
Brooklyn Bowl Las Vegas Brings The Heat In 2022 With An Eclectic All-Star Lineup