FASHION SHOW LAS VEGAS PARTNERS WITH CANADIAN-BASED FIRMS TO BRING ENCHANTING IMMERSIVE ART INSTALLATION, PRISMATICA TO THE ICONIC DESTINATION
The interactive installation by Toronto architecture firm RAW Design is now available at FSLV for a limited time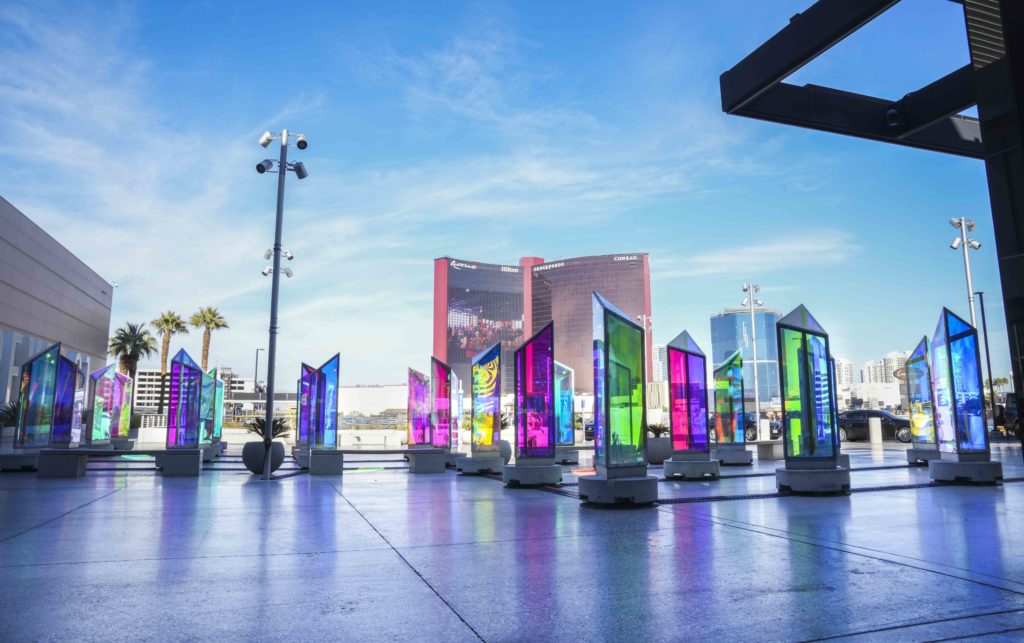 WHAT:
Fashion Show Las Vegas (FSLV) has welcomed a new immersive installation, Prismatica, a limited time activation at the iconic shopping destination. With 25 pivoting prisms standing at 6.5 feet tall, this captivating art installation transforms the space outside of Forever 21 into a lifesize kaleidoscope. Known for its enthralling light effects, Prismatica provides an exciting experience for shoppers as the prisms transform from day to night.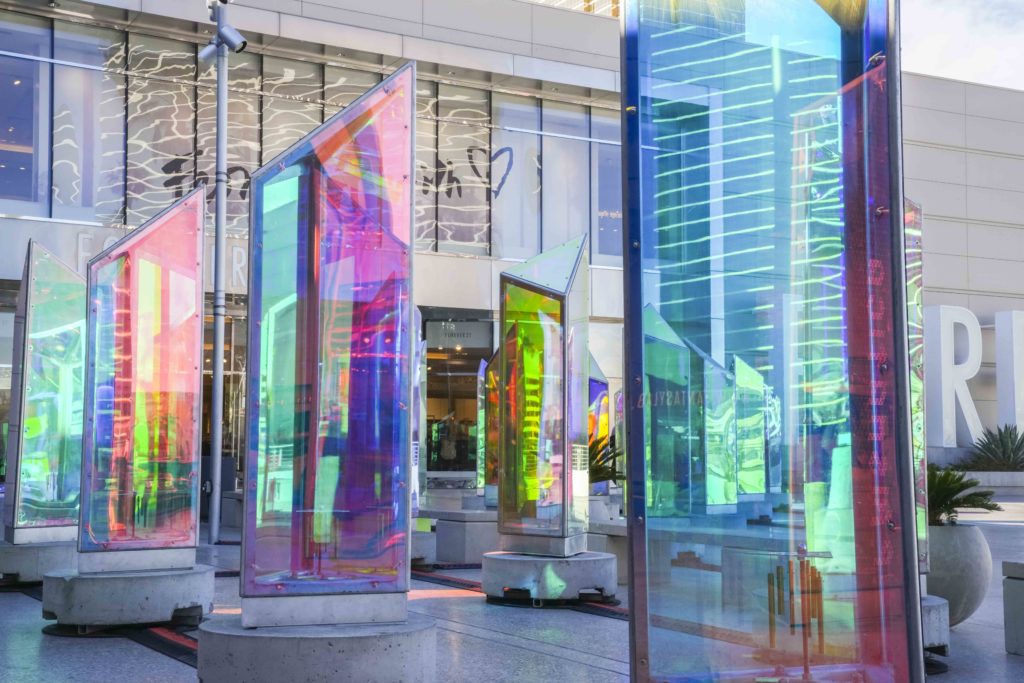 The traveling art installation was conceptualized by RAW Design in collaboration with ATOMIC3; Dix au carré for sound design; ATOMIC3 and Jean-François Piché for lighting design; and ATOMIC3 and Louis Héon for the production and technical direction. It was first presented as part of Luminothérapie at the Place des Festivals in the Quartier des Spectacles in Montreal.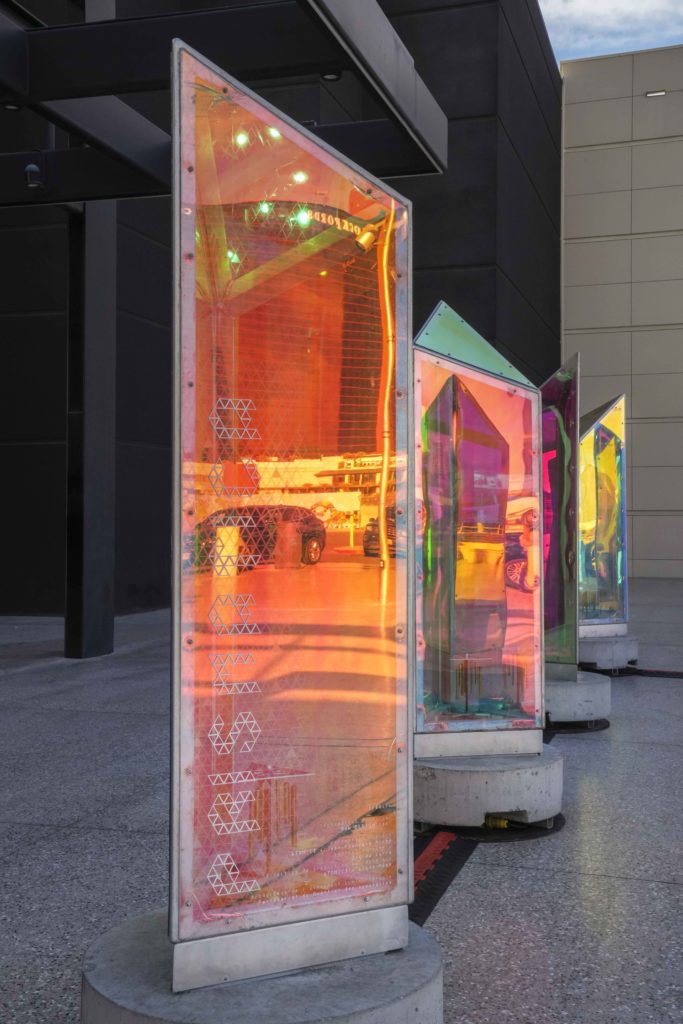 Prismatica will be located outside Forever 21 near the valet. Guests can visit the complimentary art installation now through Sunday, Feb. 6. For more information about Prismatica, visit www.fslv.com.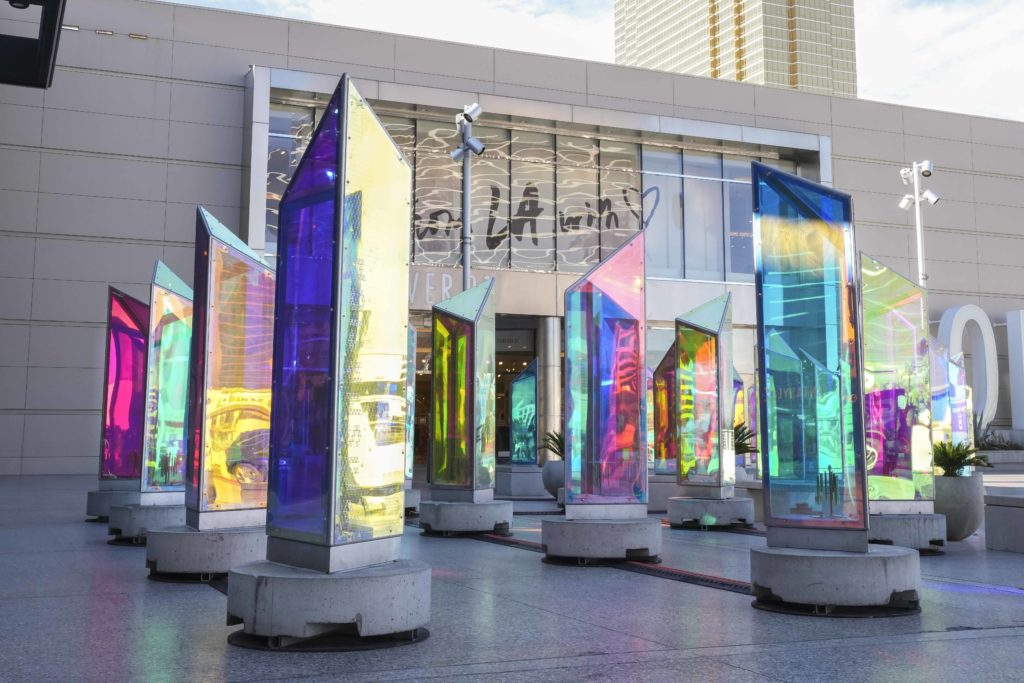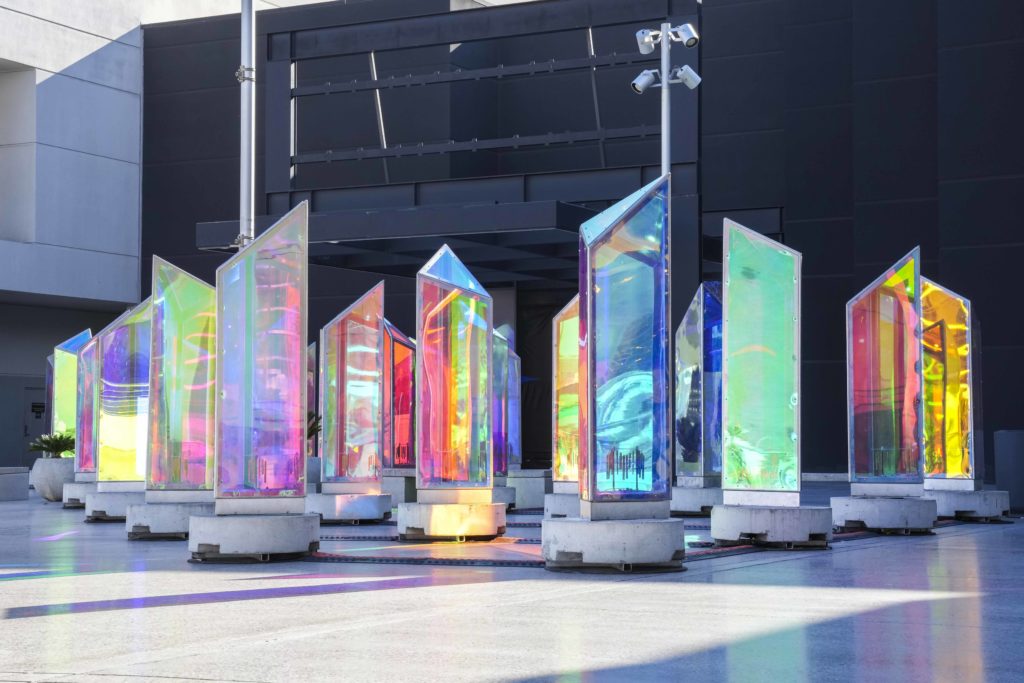 WHEN:
Now through Feb. 6
WHERE:
Outside Forever 21 near Valet
Fashion Show Las Vegas
3200 Las Vegas Blvd S, Las Vegas, NV 89109
About Fashion Show Las Vegas (FSLV)
Fashion Show Las Vegas is a destination that brings the culture of fashion to life through never-before-seen experiences to locals, visitors, and fashionistas alike. Featuring an eclectic mix of more than 250 retailers and over 30 restaurants spread across 2 million square feet, FSLV is the largest shopping, dining and entertainment destination on the Las Vegas Strip. Comprised of famed anchor stores such as Neiman Marcus, Nordstrom and Saks Fifth Avenue and a delectable restaurant portfolio featuring strip-side dining options such as The Capital Grille, Galpão Gaucho Brazilian Steakhouse and El Segundo Sol, Fashion Show Las Vegas is sure to satisfy every taste. The iconic center is more than a shopping destination, it is a place to gather, explore, create and celebrate all aspects of life, while owning fashion as a driver of culture. For more information, visit: www.fslv.com.
Summary
Article Name
FASHION SHOW LAS VEGAS PARTNERS WITH CANADIAN-BASED FIRMS TO BRING ENCHANTING IMMERSIVE ART INSTALLATION, PRISMATICA TO THE ICONIC DESTINATION
Description
FASHION SHOW LAS VEGAS PARTNERS WITH CANADIAN-BASED FIRMS TO BRING ENCHANTING IMMERSIVE ART INSTALLATION, PRISMATICA TO THE ICONIC DESTINATION