Gin Blossoms bring New Miserable Experience Live: Celebration 30 Miserable Years to Green Valley Ranch Resort
Saturday, April 30, 2022. Doors at 6 p.m.
Tickets on sale – Friday, Feb. 4, 2022 at 10 a.m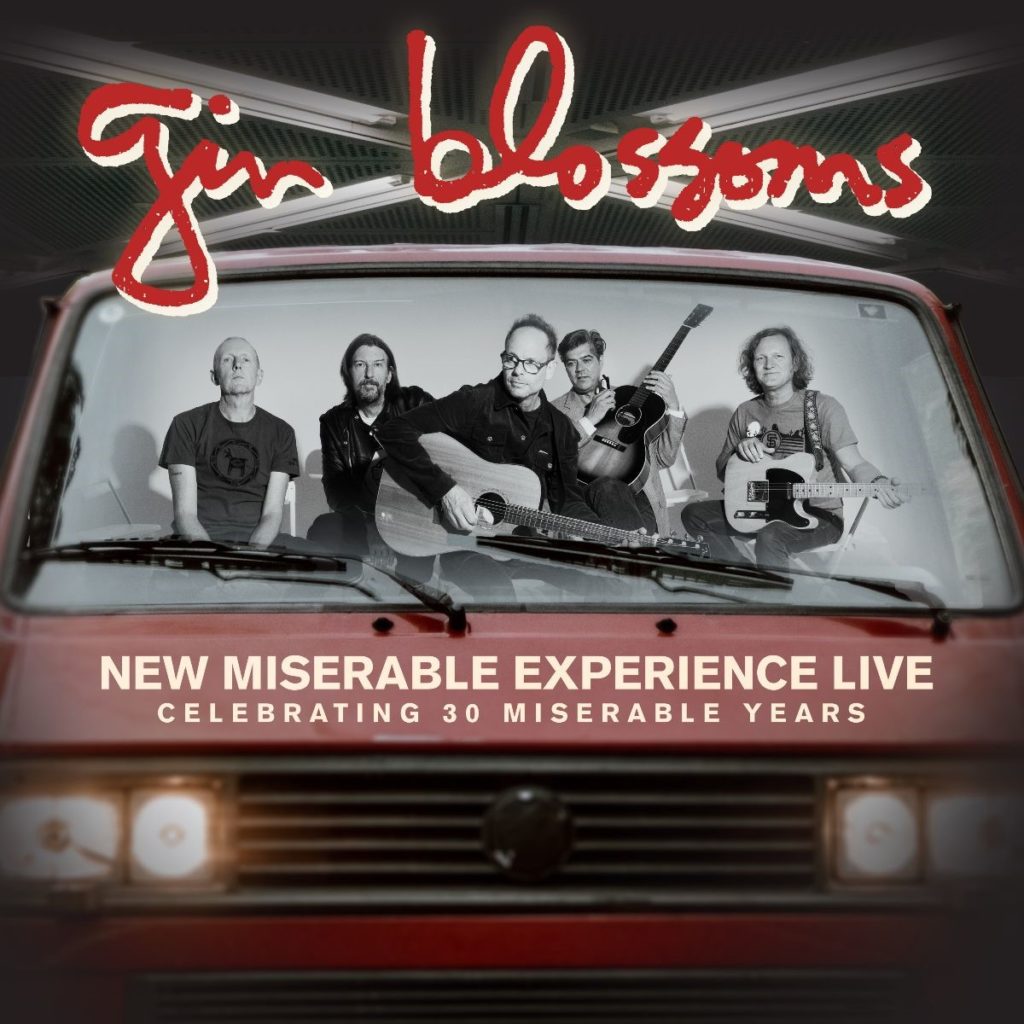 Platinum-selling rockers the Gin Blossoms are returning to Las Vegas for a special performance of New Miserable Experience Live: Celebrating 30 Miserable Years. The Gin Blossoms will perform their hit album New Miserable Experience in its entirety under the stars at the Backyard Amphitheater at Green Valley Ranch Resort on Saturday, April 30, 2022 at 8 p.m. Tickets are $27.50 plus applicable fees and go on sale Friday, Feb. 4, 2022 at 10 a.m.
The Gin Blossoms have undoubtedly left their mark on the Rock music map. The Grammy nominated band's fusion of Melodic Rock, Pop, Folk and Country elements has helped pave the way for the modern Rock of today. The New Miserable Experience Live: Celebrating 30 Miserable Years in the description. Will be playing that album in its entirety.
Fans around the world are very familiar with Gin Blossoms' five-time Platinum breakthrough album New Miserable Experience, containing gems like "Until I Fall Away," "Found Out About You," "Hey Jealousy" and "Allison Road." Those hit tracks were followed up by the Empire Records Platinum Soundtrack hit, "Til I Hear It From You." In 1996, the singles "Follow you Down" and "As Long As It Matters," hit the radio again in a huge way, making their Congratulations I'm Sorry record another platinum success. Their latest release, 2018's Mixed Reality, shares that same timeless feel, packed with 15 songs.
Gin Blossoms hits have crossed over in five different formats, taking the airwaves by siege, and held the MTV playlist captive for most of the 90s. Boasting record sales of over 10 million, the band continues to burn up the road performing over 100 tour dates per year.
Tickets for Gin Blossoms New Miserable Experience Live: Celebrating 30 Miserable Years are $27.50 plus applicable fees for standing room only. Doors open at 6 p.m. and guests under 18 must be accompanied by an adult 21 years or older. All tickets go on sale Friday, Feb. 4, 2022 at 10 a.m. and can be purchased at any Station Casinos Reward Center www.stationcasinoslive.com or through Ticketmaster at www.ticketmaster.com.
About Green Valley Ranch Resort
The AAA Four-Diamond Award-winning Green Valley Ranch Resort opened in 2001. It features almost 500 guest rooms and suites, a 30,000-square-foot resort spa and salon, and a 10-screen movie theater. The property's restaurant collection includes Hank's Fine Steaks, Tides Oyster Bar, Bottiglia Italian restaurant, Turf Grill, Borracha Mexican restaurant, Pizza Rock and several casual dining options. The property's gaming includes bingo, a poker room, race and sports book, table games and more than 2,300 slots/video poker machines. Other amenities include meeting and convention space, Kid's Quest, a supervised child care facility; and a stunning backyard pool area. Green Valley Ranch Resort is owned and operated by Station Casinos.
Summary
Description
Gin Blossoms to bring New Miserable Experience Live: Celebration 30 Miserable Years to Green Valley Ranch Resort
Author
Gin Blossoms to bring New Miserable Experience Live: Celebration 30 Miserable Years to Green Valley Ranch Resort