THE RESULTS ARE IN!
Las Vegas Restaurant Week Brought Together Culinary Community and Thousands of Patrons to Support Food-Insecure Southern Nevadans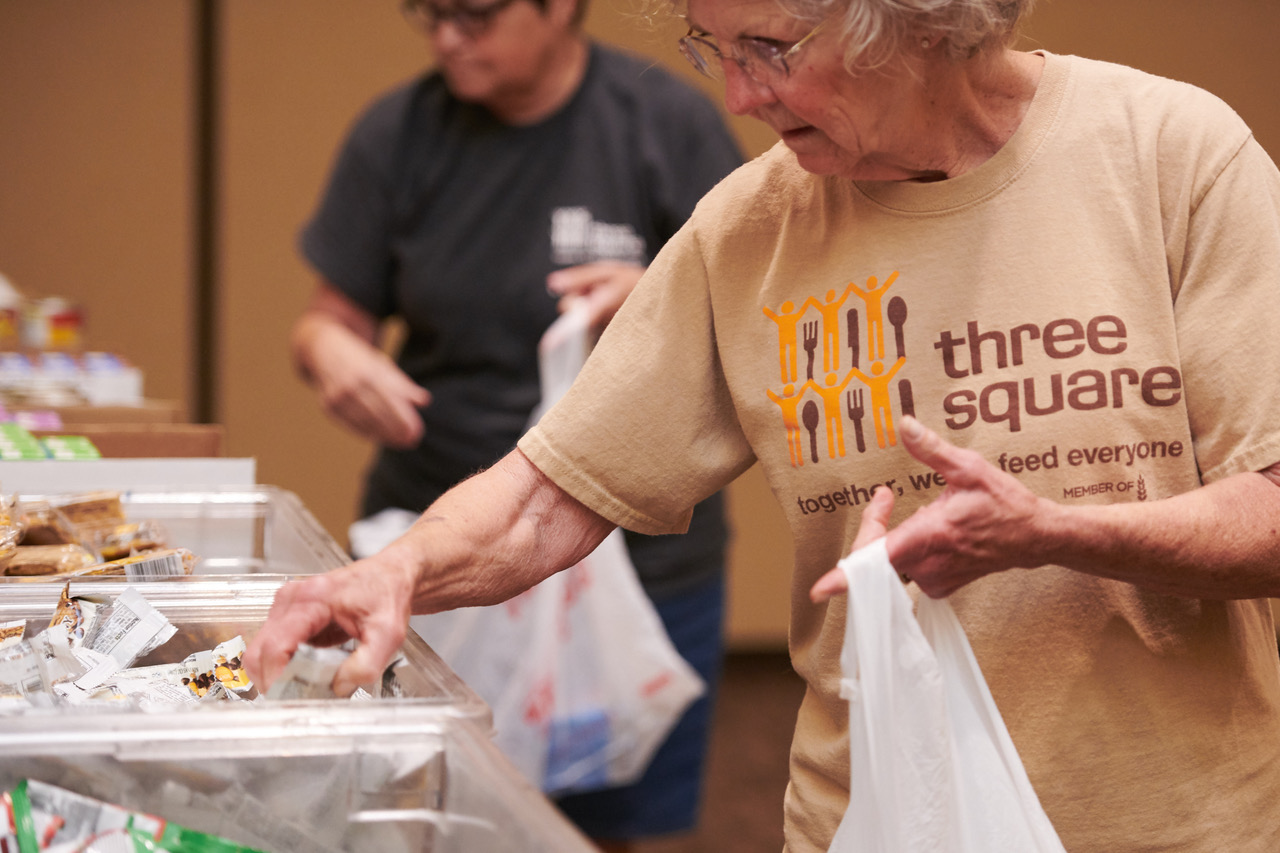 Three Square Food Bank announced today a total of 625,848 meals will be provided for the nearly 364,000 food-insecure valley residents, thanks to the combined efforts of Southern Nevada's culinary community, residents and visitors during Las Vegas Restaurant Week.
More than 5.5 million meals have been provided for those facing food insecurity through Las Vegas Restaurant Week since 2007. This year, the 12-day epicurean event welcomed a record-breaking 78 first-time participants, bringing the total number of participating restaurants and foodservice businesses to 211.
"The feedback we received from this year's participants says it all," said Brian Burton, Three Square president and CEO. "According to them, 'Not only does Las Vegas Restaurant Week make a huge difference and open the door to a conversation on food insecurity – inspiring advocacy and awareness among our neighbors – it also provides our world-class chefs and staff an opportunity to support in the way they know best: by creating a culinary experience that benefits those in need.'"
From June 6-17, participating restaurants across the valley offered three-course prix-fixe menus at price points ranging from $20 to $80 with $4, $5 or $6 from each cover donated to Three Square. Special promotions were also offered by participating foodservice businesses with a fixed portion of proceeds donated. Furthermore, 76 restaurants and foodservice businesses extended their participation in Las Vegas Restaurant Week through June 24.
This year's top Las Vegas Restaurant Week earners in the restaurant category include Bouchon by Thomas Keller, Amalfi by Bobby Flay and estiatorio Milos. The Coffee Class, Sweet Sin and Braud's Funnel Cake Café were top earners in the special promotion category. Bolstering the impact of this year's event were Dollar Loan Center, Sysco and Tito's Handmade Vodka, serving as the official sponsors of Las Vegas Restaurant Week 2022.
One in six Southern Nevadans struggles with hunger, which includes more than 131,000 children (or one in four).
For more information about Three Square Food Bank, visit www.threesquare.org.
About Three Square Food Bank
A national model project inspired by Founder Eric Hilton with a grant provided by the Conrad N. Hilton Foundation, Three Square is Southern Nevada's only food bank and largest hunger relief organization, serving Las Vegas and all of Clark, Lincoln, Esmeralda and Nye counties. Since opening in 2007, Three Square has provided more than 528 million pounds of food to hundreds of thousands of people in need and earned a reputation as one of the most efficient and effective food banks in the country. Three Square is a community collaborative partnership with businesses, nonprofit agencies, food distributors, higher education institutions, the Clark County School District, governmental entities, the media and thousands of volunteers working together to support food-insecure Southern Nevadans. Last year, Three Square provided over 51 million pounds of food, the equivalent of more than 42 million meals, through its network of community partners. A member of the Feeding America network of food banks, Three Square remains committed to its mission of providing wholesome food to hungry people, while passionately pursuing a hunger-free community. If you or someone you know needs food assistance, or wants to learn more about Three Square's vision of a community where no one is hungry, please connect at threesquare.org, Facebook (@ThreeSquareFoodBank), Instagram (@threesquarelv) and Twitter (@threesquarelv).
Summary
Article Name
Las Vegas Restaurant Week Brought Together Culinary Community and Thousands of Patrons to Support Food-Insecure Southern Nevadans
Description
Las Vegas Restaurant Week Brought Together Culinary Community and Thousands of Patrons to Support Food-Insecure Southern Nevadans